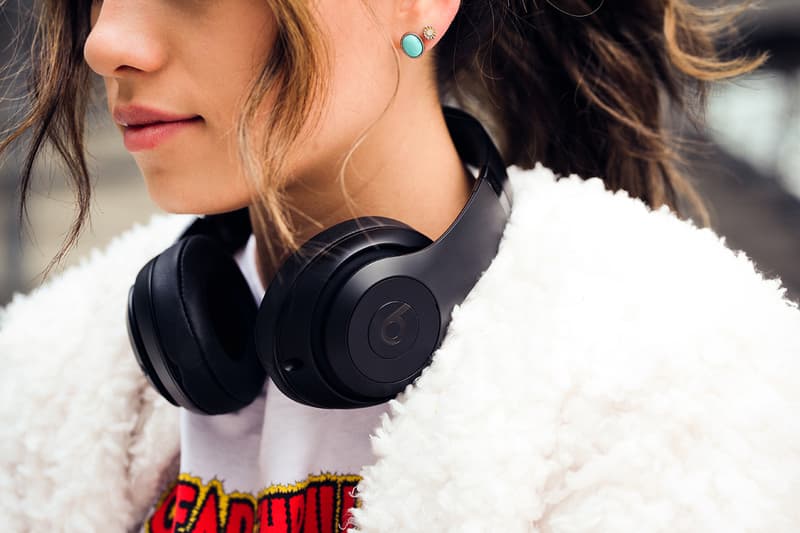 Music
Here Are 5 Stylish Wireless Headphone Alternatives to the Apple AirPods
Listen to your favorite music with these fashionable accessories.
Here Are 5 Stylish Wireless Headphone Alternatives to the Apple AirPods
Listen to your favorite music with these fashionable accessories.
Wireless earphones like the Apple AirPods have entered the mainstream over the past few years. The tech giant has recently released the second generation of its popular ear buds, but if you're contemplating getting yourself something a little different, check out our list of fashionable alternatives to the Apple gadget. From sacai's Beats by Dre collaboration, to Urbanears' minimalist design, we've compiled some of the best bluetooth headphones on the market for the style-obsessed. Continue reading for the specs and pricing of each item.
BATTERY LIFE: Up to 22 hours. 40 hours with Pure ANC off.
NOISE CANCELLATION: Active.
A sleek style from Beats by Dre's Skyline Collection, this pastel-hued "Desert Sand" option effectively blocks outside noise thanks to the Pure Adaptive Noise Canceling technology. With the integrated Apple W1 chip, the headphones allow for easy switching between different devices that are logged into the same iCloud account. The collapsible design also makes these headphones a travel-friendly accessory.
BATTERY LIFE: Up to eight hours.
NOISE CANCELLATION: Optimized noise isolation.
A chic collaboration between Chitose Abe's fashion label sacai and Beats by Dre, the special-edition BeatsX earphones are available in three different color combinations, including "True White," "Burnt Red" and "Deep Black." Eye-catching coloration aside, the ear buds also see a magnetic design that helps keep them tangle-free. The earphones also feature a built-in mic, allowing you to take calls in addition to listening to your favorite playlists.
BATTERY LIFE: Up to 20 hours.
NOISE CANCELLATION: Active.
Coming in black and a futuristic silver hue, Bose's QuietComfort 35 wireless headphones II are engineered to eliminate noise and distraction. With a built-in mic, this over-ear style is compatible with both Amazon Alexa and Google Assistant. For an extra $50 USD, you could even customize the headphones with your preferred color.
BATTERY LIFE: Up to 30 hours.
NOISE CANCELLATION: None.
If you're on the market for a more affordable option, look no further than Urbanears' Plattan 2 wireless bluetooth headphones. While noise cancellation isn't available, this design boasts up to 30-hour battery life and features a built-in mic. From white and black, to pale pink and vibrant red, the everyday accessory comes in a variety of colors. In 2019, the brand has even tapped Swedish singer Tove Lo for a collaborative, glittery iteration of the headphones.
BATTERY LIFE: Up to 30 hours.
NOISE CANCELLATION: None.
These collapsible Major III handphones from Marshall features a classic, leathery look that'll add a touch of rock-and-roll style to your outfit. This style isn't equipped with noise canceling technology, but its cushy ear cups help dim the volume of external noise. Besides the black colorway, these headphones are also available in timeless white and brown.
---
Share this article