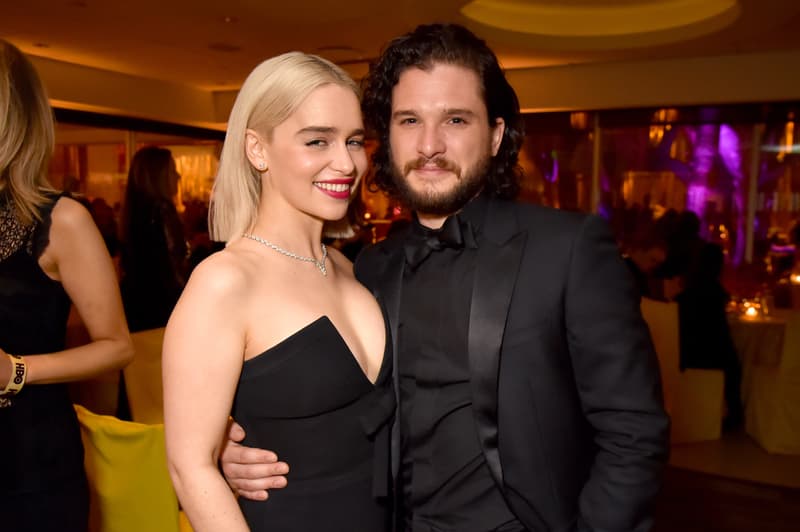 Here's How Much the Cast of 'Game of Thrones' Make per Episode
Spoiler: It's A LOT.
There's no chance you've missed that the last season of hit TV-series Game of Thrones is releasing in April, and we can't wait. The series first aired in 2011 and has since grown into the most popular show in the world, with more people watching the series than any other show in 2018 (despite there being no new episodes last year.)
During the series, there have been a lot of shocking deaths and plot twists, but the core cast of Emilia Clarke, Kit Harrington, Peter Dinklage, Nikolaj Coster-Waldau, Maisie Williams, Lena Headey and Sophie Turner has remained. If you've been watching the show, you may have found yourself questioning how much money the actors behind the iconic characters actually makes, and we've got you covered.
According to Deadline, Kit Harrington went from a $300,000 USD per episode salary in seasons five and six, to a hefty $500,000 USD in seasons seven and eight. This amount adds up to a net-worth of $12.5 million USD. Lena Headey, Peter Dinklage, Emilia Clarke and Nicolaj Coster-Waldau reportedly also make $500,000 USD per episode after negotiating with HBO, landing them at net-worth's of $9 million, $16 million, $13 million and $16 million respectively. Casual.
Last but not least are Maisie Williams and Sophie Turner. Williams reportedly makes approximately $150,000 USD per episode, and Turner is said to bank a similar amount. They've each got a solid net-worth of $6 million each.
If you're excited about the upcoming season of Game of Thrones, make sure you catch the season eight trailer below. The first episode is scheduled to air on April 14.
Share this article