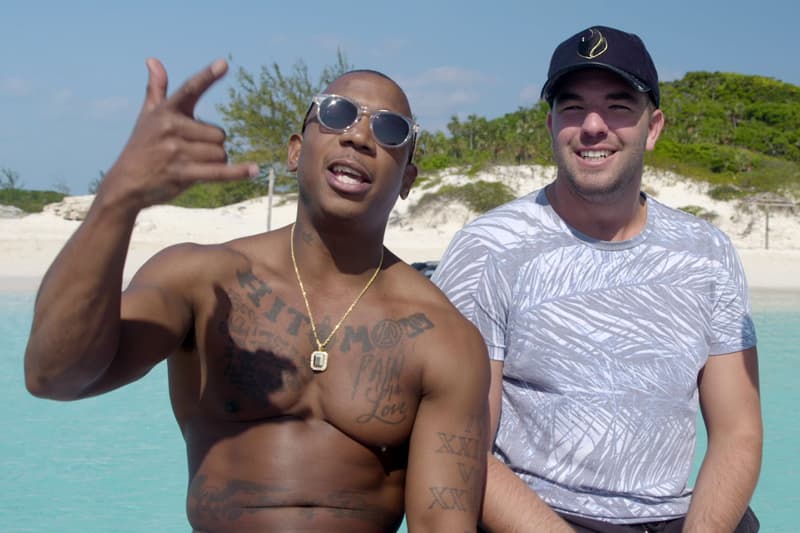 Fashion
Everything We Know About the Fyre Festival Merch Going up for Auction
Proceeds will go directly to scammed victims.
Everything We Know About the Fyre Festival Merch Going up for Auction
Proceeds will go directly to scammed victims.
Earlier this year, Fyre Festival was trending on social media again, thanks to Netflix and Hulu's documentaries on the debacle surrounding the failures of the founders Ja Rule and Billy McFarland. We recently caught up with a head designer from the "luxury music festival," Oren Aks and he expanded on the disastrous event and the planning which was problematic from the very beginning. Following the release of the films, news has recently surfaced that Fyre Festival merchandise will be going up for auction.
According to Vulture, the proceeds from the auction will be going towards the victims that were scammed by the festival organizers. The pieces will be auctioned off by Manhattan's US Attorney's Office and will help pay the $26 million USD left by McFarland. In an official statement, a United States Marshals Service representative told the publication:
"We have an assortment of the 'real thing' Fyre Festival-branded T-shirts, sweatpants, sweatshirts, hats, wristbands, and medallions. We know that there is a tremendous interest in these items in the NY metro area in particular."
In case you were wondering, McFarland is serving a six-year sentence after pleading guilty for multiple counts of wire fraud and bank fraud. At the moment, details surrounding the auction time, locations and photos of the merchandise have yet to be disclosed. Stay tuned here as news emerges.