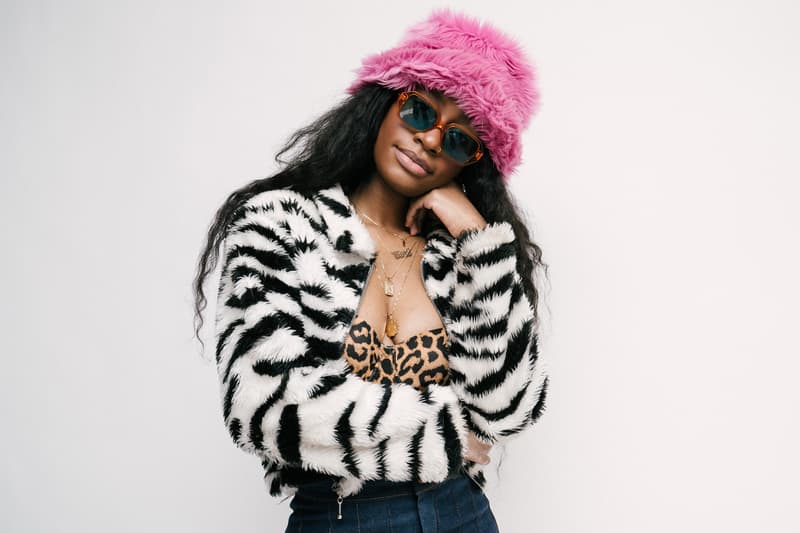 Music
BAEwatch: Kari Faux
The Little Rock, Arkansas native sheds light on her latest project, 'Cry 4 Help.'
BAEwatch: Kari Faux
The Little Rock, Arkansas native sheds light on her latest project, 'Cry 4 Help.'
Kari Faux is a breath of fresh air. The Little Rock, Arkansas native has been on our radar since 2014 when she dropped the single "No Small Talk" right in the middle of our college journeys. Her trajectory to her current spot in the industry has been impactful and marked by unique drops. What's most remarkable about her rise is her ability to make a song her own, through the lush richness of the beat, or a catchy hook that resonates well. When she dropped her single "Supplier" in 2016 and later her first album Lost En Los Angeles in the same year it became apparent that Faux was just getting started. Her raspy voice paired with airy, funky beats is hard to not remember, and it's not just this contrast that makes her different, it's also her vulnerability she captures in her lyrics.
Lost En Los Angeles was a wild ride and a peak into her move from her home state to California for a year. This release was filled with beats that could have belonged in the '70s marked by the storytelling of her time there. According to XXL, Kari is distinctly inspired by gospel music which she credits to her mother who was a minister and Parliament which her father frequently listened to. In this same feature, she noted that she bought herself Kanye West's The College Dropout in elementary school and that her favorite album is OutKast's The Love Below. Staple tracks from the aforementioned project include "Law of Attraction" and "Fantasy."
In 2017 she dropped the LP turned full-length album Primary which also had an airy, easygoing theme. This project honed in on Faux's ability to implement experimental sounds alongside her rhymes. Tracks like "Facetious," "Color Wheel" and "Lowkey" were standouts. "Lowkey" was even on the soundtrack for Issa Rae's scripted series Insecure, a platform which definitely pushed the rapper into a more public eye. After a mini hiatus which was marked by dropping mixes sporadically, she returned at the top of the year with a new single titled "LEAVE ME ALONE."
With her other releases, Kari has stayed true to her conscience and explored lyrics about dating, disheveled relationships and the woes that accompany both. "LEAVE ME ALONE" which rolled out on Valentine's Day was the first single from her latest EP, Cry 4 Help. Since this is her first compilation in two years she digs deep. With each track listeners are able to explore the inner voice Faux allows to guide her. As a whole, Cry 4 Help is a trippy journey through heartache, a miscarriage and how she copes with finding herself.
We recently caught up with Kari as she passed through NYC ahead of the debut of her latest project and multicity tour. Take a look below at our interview in which she divulges her thoughts on her music, being transparent and more.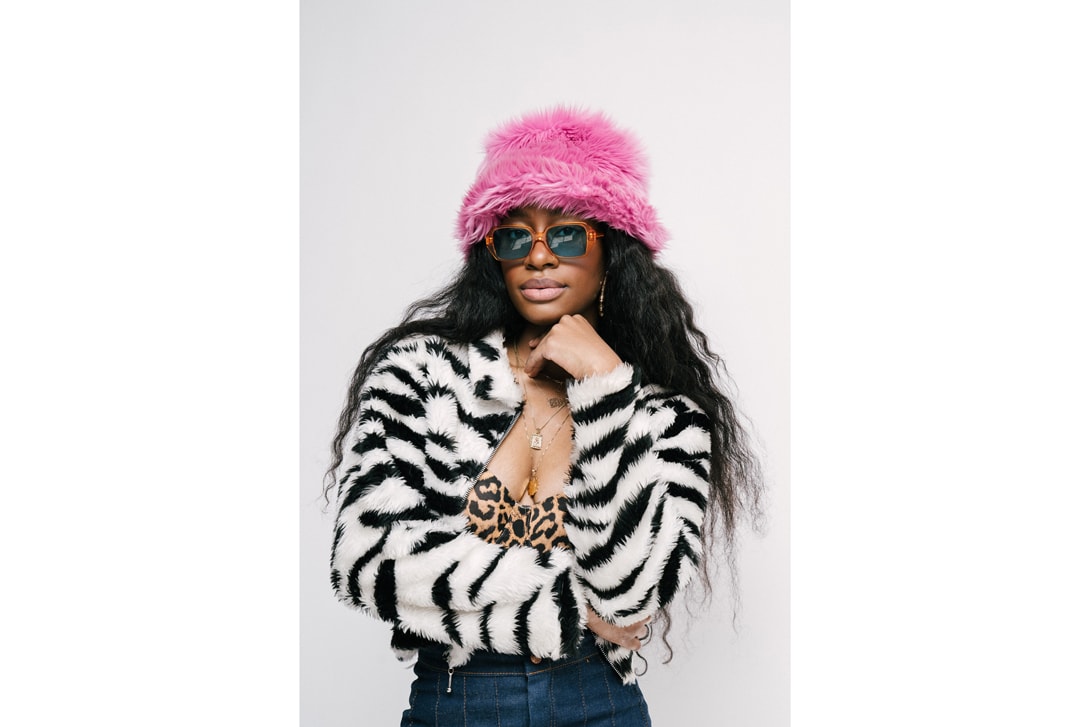 Back in 2016 when your released Lost En Los Angeles, what expectations did you have for the project?
In hindsight, I don't think I had any real expectations. It was [my] first album and I was just making music that felt good and showcased that I could do something other than [the song] "No Small Talk."
What's the vibe like in Little Rock, Arkansas? How did it make the person you are today?
It's a tough place to be a dreamer and creative. I'm grateful to have grown up there because the city made me tough and resourceful when it came to making things happen.
If you could pinpoint a genre to describe your artistry, what would you choose?
That's hard 'cause I've made so much music that could be considered different genres and I plan on continuing to do that with genres I've never explored before.
1 of 2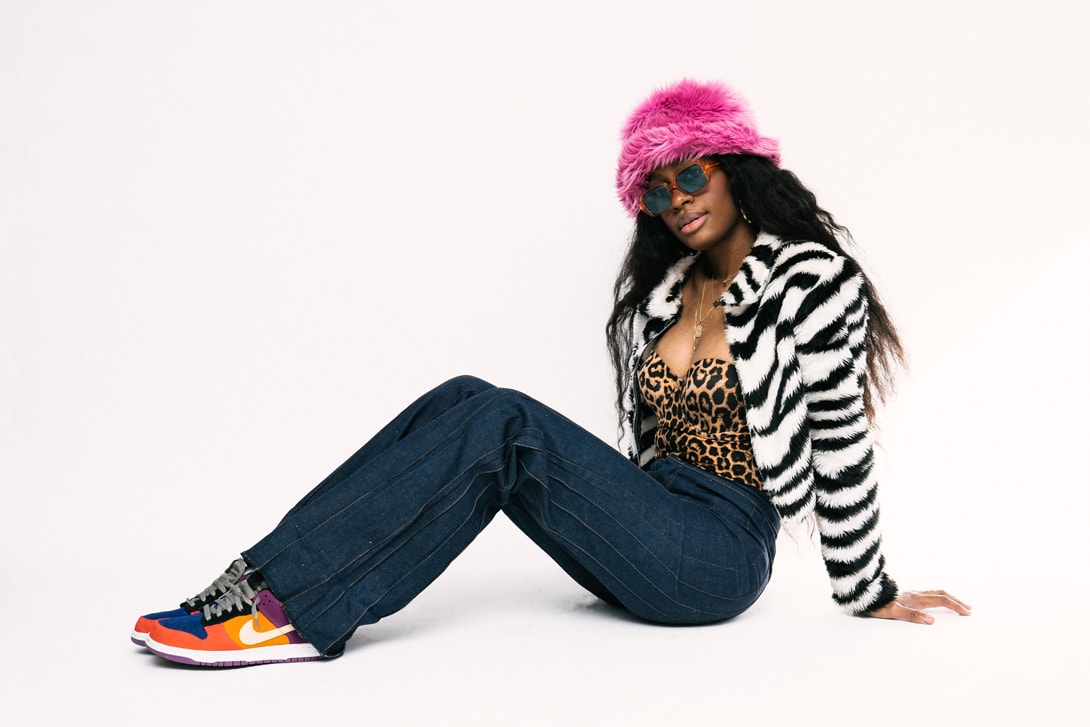 2 of 2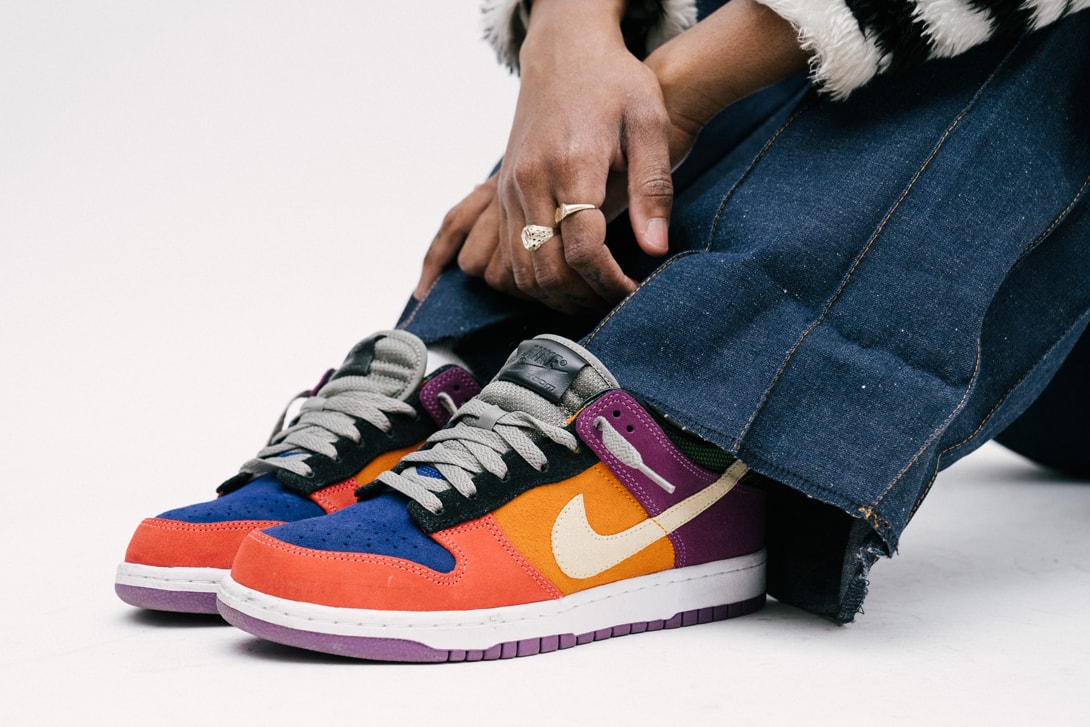 What's your songwriting process like, does it typically take a while to translate your thoughts into a song?
I usually just write random thoughts throughout the day so when I go into a session I have a bunch of ideas to build off of. Doesn't take much time to translate my thoughts cause I already know what I'm trying to say from the jump.
Can you express your state of mind over the past few years leading up to the release of Cry 4 Help? Will that be heard on the EP?
I've been on an emotional rollercoaster trying to make sense of myself and where I fit into all of this. Very confused and sad most of the time. Cry 4 Help is the start of me releasing the stuff that was really bothering me. Now, I feel like I can be myself cause I'm not holding onto these deep dark secrets anymore. I'm allowing the world to see me in all my fucked up glory.
During the beginning stages of your latest project Cry 4 Help, why did you decide "LEAVE ME ALONE" would be the first track to drop?
"LEAVE ME ALONE" was my favorite at the time when we were picking a single. It's real 'cause everybody feels that way at one time or another.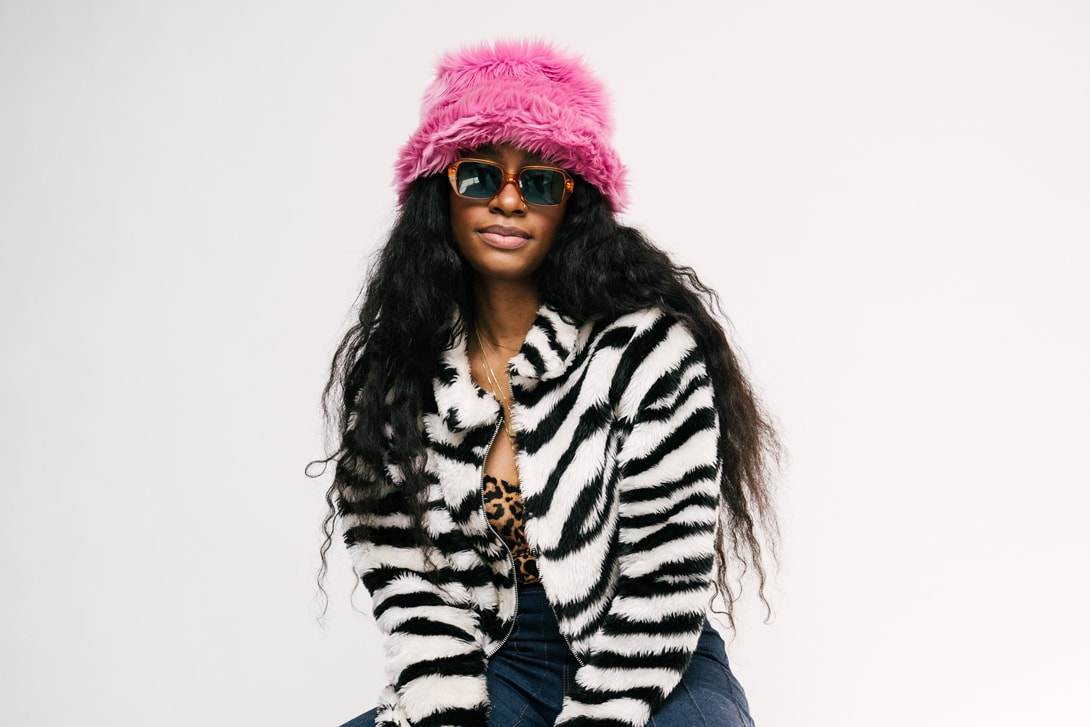 Is it important to you to be completely transparent and honest in your music?
Yes. That's my gift to the world.
What has been your guiding light when things seem that they aren't quite going the way you'd like them to go?
This is going to sound spooky but my aunt who passed away a little over a year ago is always with me. She has a way of reminding me to keep going and be myself like she did before she transitioned.
If you could have given yourself advice five years ago what would it have been?
You're going to follow your gut and it's going to take you on a path that can get super lonely at times but know that it's for the greater good when you stand firm in your beliefs.
1 of 2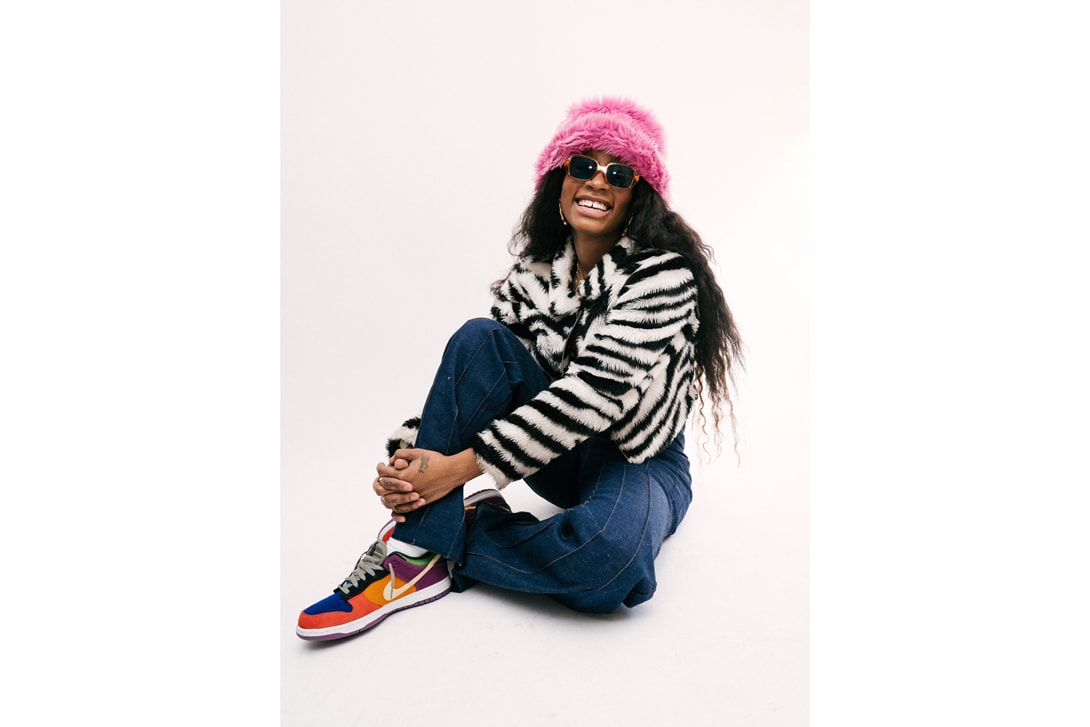 2 of 2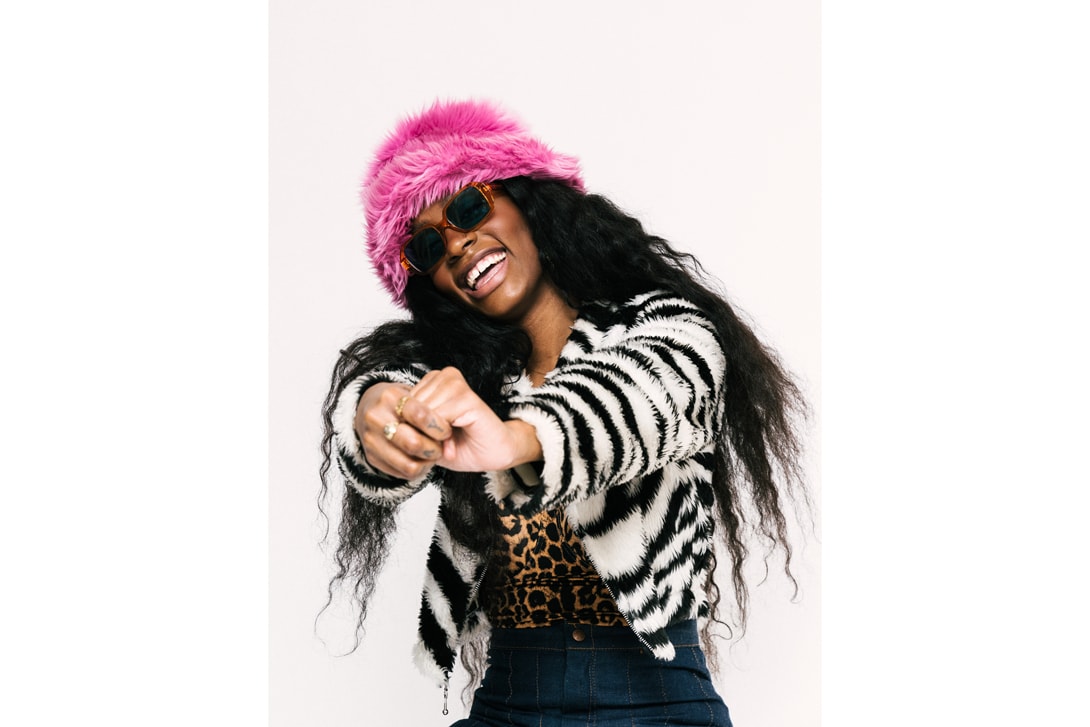 Can you describe your personal style in two words?
Funky. Relaxed.
What's your favorite pair of sneakers right now?
2013 Nike SB Viotech. I've been wearing them every day lately.
Share this article