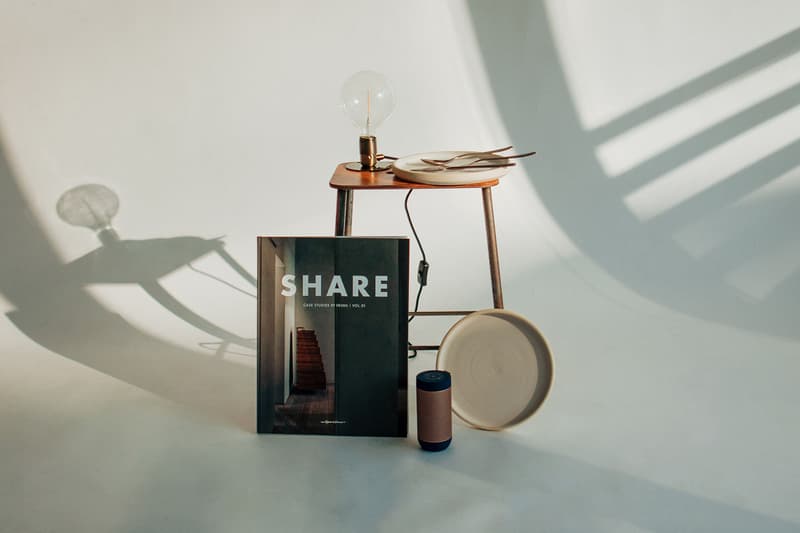 Art & Design
5 Minimalist Danish Brands to Add a Scandinavian Touch to Your Home
The best of design from Copenhagen.
5 Minimalist Danish Brands to Add a Scandinavian Touch to Your Home
The best of design from Copenhagen.
Simplicity, minimalism and functionality – these are the three pillars on which Scandinavian design is built upon. First emerging in the early 20th century, the movement began to really flourish in the 1950s. Known for breathtakingly simple designs that unite both form and functionality, it's no wonder this popular philosophy has slowly (but definitely surely) been making its way into homes all around the world. Although most people still think of IKEA first when they bring Scandinavian design to mind, Sweden's close neighbor is filled truly pushing great design forward: Denmark.
Whether you call it København or Copenhagen, the city is one of the world's most thriving breeding grounds for art, culture, design, food and fashion. From the World's Best Restaurant, Noma, to streetwear staple Wood Wood, the Danish capital has produced some of the most revered titans in each category. As an homage of sorts to some of the design greats coming out of the metropolis, we've now put together a roundup of the best minimalist home brands to add a Scandinavian touch to your sacred space.
Whether it's finding a new coffee table to elevate your living room space, or discovering functional home accessories to add a touch of Marie Kondo-approved organization to your belongings, there is something for every occasion among our selection below. To unleash your inner interior decorator, you can head to retailers such as Maison XXII to shop some of the brands below.
Founded by Niels Strøyer Christophersen, FRAMA is a multi-disciplinary studio that has become known for a diverse roster that includes furniture, lighting, apothecary items, books, apparels and kitchens. As a return to basics, the brand celebrates an unfiltered sense of honesty and simplicity with each design. Since the studio also houses an integrated design agency, FRAMA's beautifully conceived sparse spaces have become instantly recognizable. You can head over to stockists such as Maison XXII to shop staples such as the Adam Stool and Wall Light, as pictured in the gallery above.
A little known fact is that Muuto's co-founder Kristian Byrge also has ties to Noma as an early founder. While he is still currently involved with the legendary establishment, he ventured into design when he founded Muuto with Peter Bonnen in 2006. Since the brand's inception, it has been known for its diverse offering of products that ranges from furniture to lighting. True to the ethos of Scandinavian aesthetics, each design highlights soft color tones and pristine surfaces, all the while celebrating modernity. You can see more from the brand at muuto.com.
If you have any experience at all browsing through design accounts on Instagram, there's a very high probability that you've already seen pieces from GUBI. Known for an aesthetic that oscillates between the past and the present, the brand's hallmark pieces include covetable designs such as the Stay Lounge Chair and Stay Sofa. Once again, the brand celebrates a philosophy of uniting both form and function that is at the very core of Scandinavian design. To see more designs, you can head over to GUBI's website.
The world of HAY is a beautiful one that is also immensely practical. Known for its utilitarian offering of functional, yet aesthetically pleasing, furniture and home accessories, it is easy to get lost in a HAY store for hours. From lighting and tableware, to furniture and stationary, it is very possible to outfit your entire home exclusively with HAY products only. You'll understand what we're talking about once you take a look through the HAY website.
This Danish lifestyle brand follows a simple philosophy: Life shouldn't be an eternal strive for perfection. By embracing the small things and celebrating imperfections, this brand is made for daily life, used by real people in real situations. Of course, it doesn't hurt that all of the brand's products – which range from portable speakers to headphones – look utterly chic and are just as sleek as a stylish piece of decor in your home, as it is a means to fill your space with your favorite music. You can browse through a selection of speakers at retailers such as Maison XXII.
---
Share this article