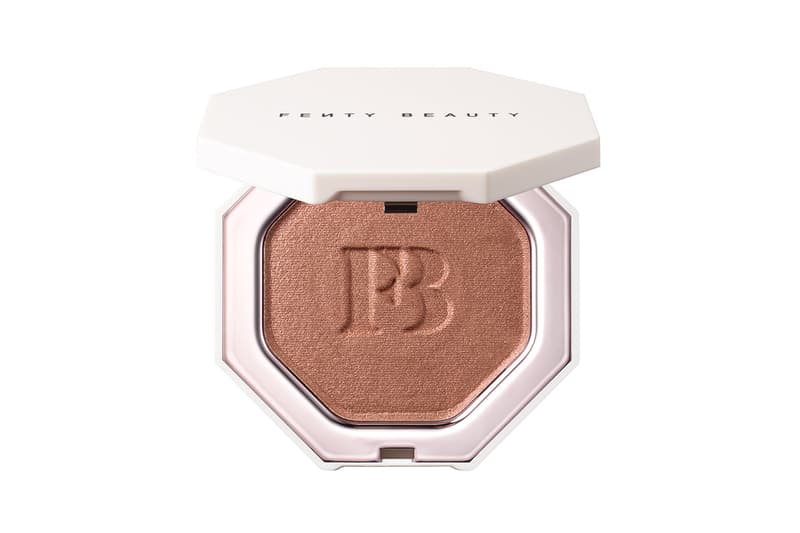 1 of 2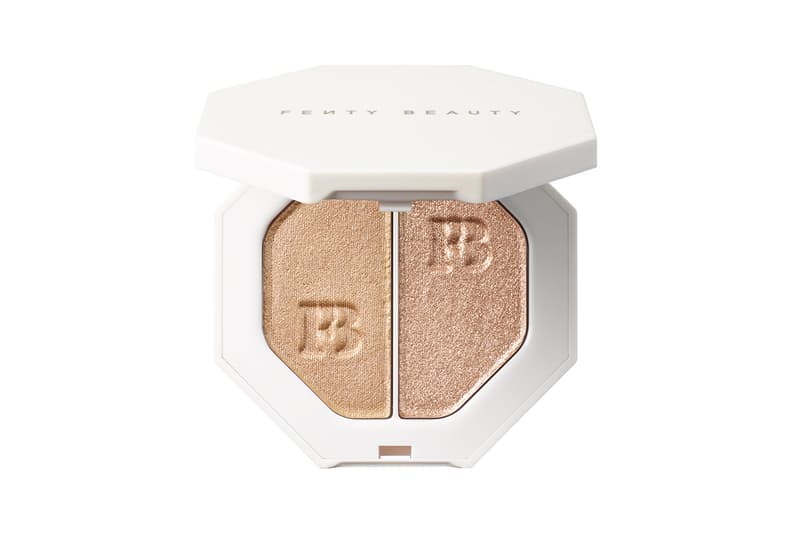 2 of 2
Beauty
Rihanna's Fenty Beauty Removes New Killawatt Highlighter Due to Offensive Product Name
Disappointed fans called out the brand's choice of shade name.
Rihanna's Fenty Beauty Removes New Killawatt Highlighter Due to Offensive Product Name
Disappointed fans called out the brand's choice of shade name.
UPDATE (April 1, 2019): Rihanna's makeup brand Fenty Beauty has halted the launch of its Killawatt Freestyle Highlighter "Geisha Chic" due to negative feedback from fans. The product in question was originally slated to launch this week along with two new highlighter compacts.
While fans were delighted by the idea of a new Fenty highlighter, many were quick to express their disappointment in the brand's choice of shade name on social media. In one of the original announcement posts, which have since been removed from Fenty Beauty's feed, an Instagram user commented:
"I'm really excited for this launch, however this shade name 'Geisha Chic' is not great because it ignores the history, full weight, and overall experience of being a geisha. I've been waiting for colour like this, but I don't want to question my judgement if I purchase this product with the current name. Please change the name so I can shine this summer with this heat!"
On Reddit, another shares that Fenty Beauty has responded to the criticism via Direct Messages:
"We hear you, we have pulled the product until it can be renamed. We wanted to personally apologize. Thank you so much for educating us."
Take a look at some of the comments below and stay tuned for any further updates on the product rename and release.
. @fentybeauty has a new highlighter named "geisha chic…" ummmm? Rihanna… explain why Asian targeted racism gets glossed over, it feels even worse when it's from another marginalized group ?

— Jessica (@lyjessicat) March 30, 2019
"Geisha Chic Hunny" ???? Really, Miss Fenty? REALLY?

— Jodie (@_J0die_) March 31, 2019
---
UPDATE (March 29, 2019): Swiftly after announcing the launch of a new, rosy highlighter, Rihanna surprises fans with two other Fenty Beauty Killawatt releases, including the single highlighter in "Penny 4 U Thots" and a duo in "Afternoon Snack/Mo' Hunny." The former is a metallic, burnt copper color, while the latter features a light, bronzed champagne sheen and a bronzed champagne shimmer. Scroll through the gallery above to see it for yourself.
All three new Killawatt highlighters will be available to shop at fentybeauty.com, Sephora and Harvey Nichols on April 5.
---
After announcing the exciting launch of her new Sun Stalkr bronzer range yesterday, Rihanna is back to reveal even more Spring 2019 launches from her namesake makeup brand, Fenty Beauty. On Instagram, the singer-slash-entrepreneur has unveiled imagery of a new Killawatt Freestyle Highlighter shade called "Geisha Chic."
The warm weather-appropriate color is described as a "metallic brick red." And as with other products by Fenty Beauty, the new highlighter looks flattering across different skin tones.
Take a look at the swatches of the latest Killawatt highlighter below. The product will become available for purchase at fentybeauty.com, Sephora as well as Harvey Nichols on April 5.
While you are at it, check out the newly-released Fenty Beauty Body Lava luminizers. In addition to bringing back the two original shades, the brand has also introduced a blindingly gold hue named "Trophy Wife."