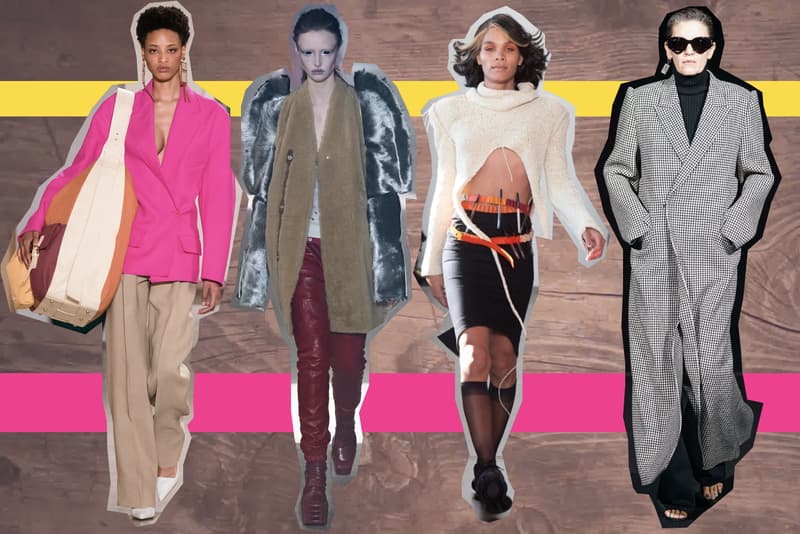 Fashion
These Were Our Editors' Favorite Shows From Fashion Month
Off-White™, Balenciaga, Jil Sander and more.
These Were Our Editors' Favorite Shows From Fashion Month
Off-White™, Balenciaga, Jil Sander and more.
Fashion month has just come to an end. We started off with the Scandinavian weeks, and both Stockholm and Copenhagen delivered some memorable shows as well as sleek, Scandi street style. Then we tackled New York Fashion Week, which brought a lot of emerging designers to the runway as well as sleek sneakers to the streets, and then we took on London Fashion Week and saw even more remarkable street style and huge shows from brands like Burberry.
From London, we went onto Milan, which delivered a selection of gorgeous beauty looks and a lot of new faces, and last but not least, Paris Fashion Week, where we saw the last (and perhaps best) street style and shows like Chanel, Louis Vuitton and more.
Wrapping up the month, our editors have put together our favorite shows from the Fall/Winter 2019 season below. Keep reading to learn why these were our favorites, and if you haven't had enough of fashion month, revisit the best shows from Paris Fashion Week here.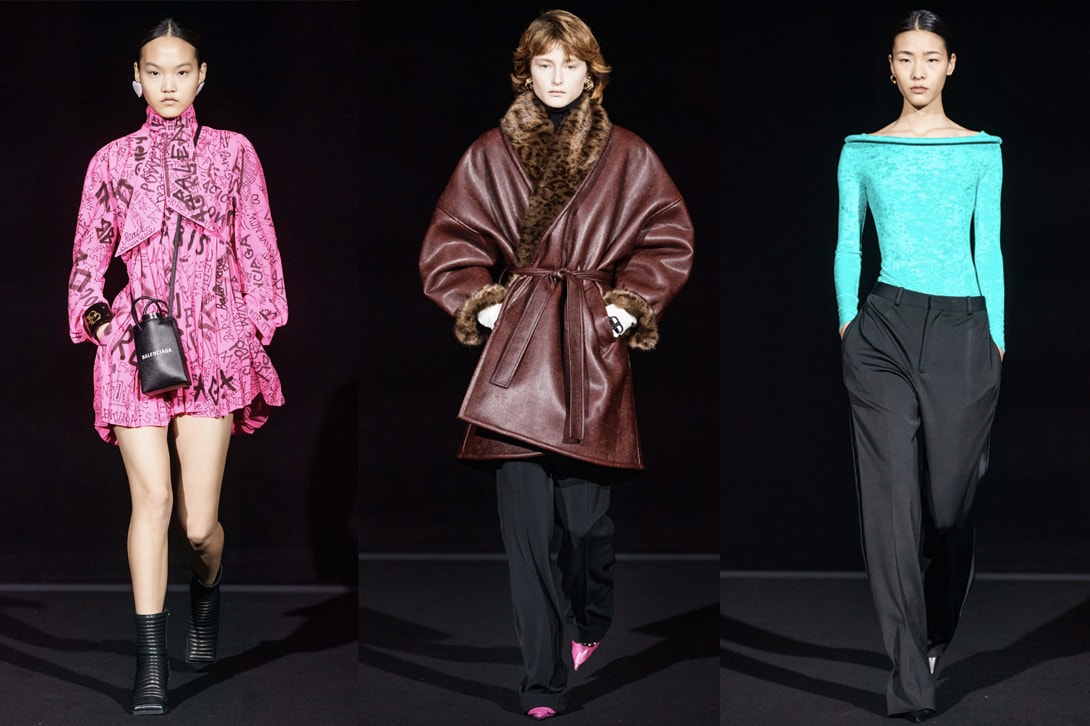 A focus on proportions and statement silhouettes was key for Balenciaga FW19, with the brand veering away from gimmicks and quirks in favour of a minimal yet distinctive collection. Space-age elements brought some edginess to the lineup, with shoulders ranging from rounded and high to oversized, boxy shapes and jackets with enlarged, deliberately hunched backs and ultra-high collars. '80s-style power suits were back in full-throttle, and provided the perfect chance for Demna Gvasalia to show off his skills in detail-orientated tailoring, producing pieces that were at once beautiful and dramatic but with that cool and ultimately wearable appeal that's fundamental for the discerning contemporary Balenciaga consumer.
Of course, Gvasalia's Balenciaga wouldn't be complete without his trademark tongue-in-cheek approach to fashion so naturally, logo-mania whilst more pared-back than previous seasons, remained present. Instead of sneakers, this season square-toe boots became the footwear style of choice and when it comes to accessories, we predict we'll be seeing those paper shopping bag-inspired leather Balenciaga totes everywhere towards the end of the year.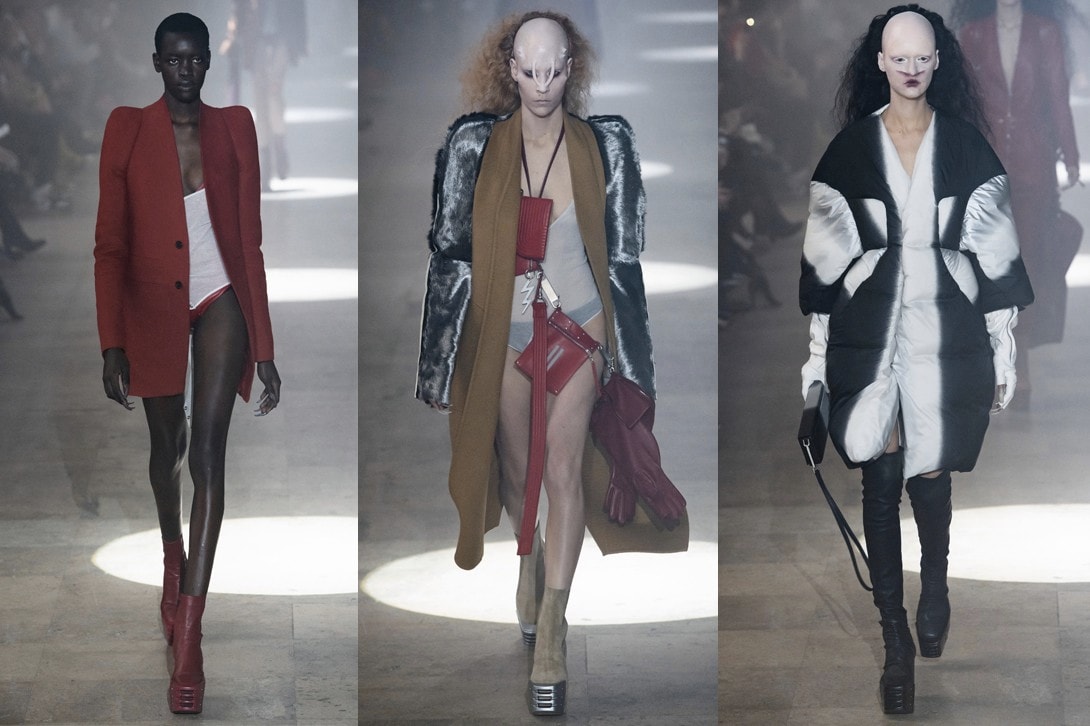 Sitting at the Rick Owens show, there was a indescribable suspense in the air. When it comes to Owens, one can never know what to expect from the controversial designer, and after waiting at Paris' Palais de Tokyo location for the show to start, I could feel myself feeling nervous yet excited about what was about to come down the runway. As the show started, models walked across the room wearing chunky platform boots, apparel following Owens' signature distressed aesthetic, as well as makeup and prosthetics, giving them an alien-like look.
To say the collection was "out of this world" is an understatement. The structural leather jackets, the incomparable symmetry and gorgeous layering is one that can't be matched, and when it comes to Rick Owens, we all know the designer has an affinity for dark colours. Throughout the range, pops or white, red and orange became apparent, getting us excited about dressing top-to-toe in Rick this fall. The collection is one of the strongest I've seen from Rick in time, and don't be surprised when I'm rocking the sky-high platform boots next season in every color.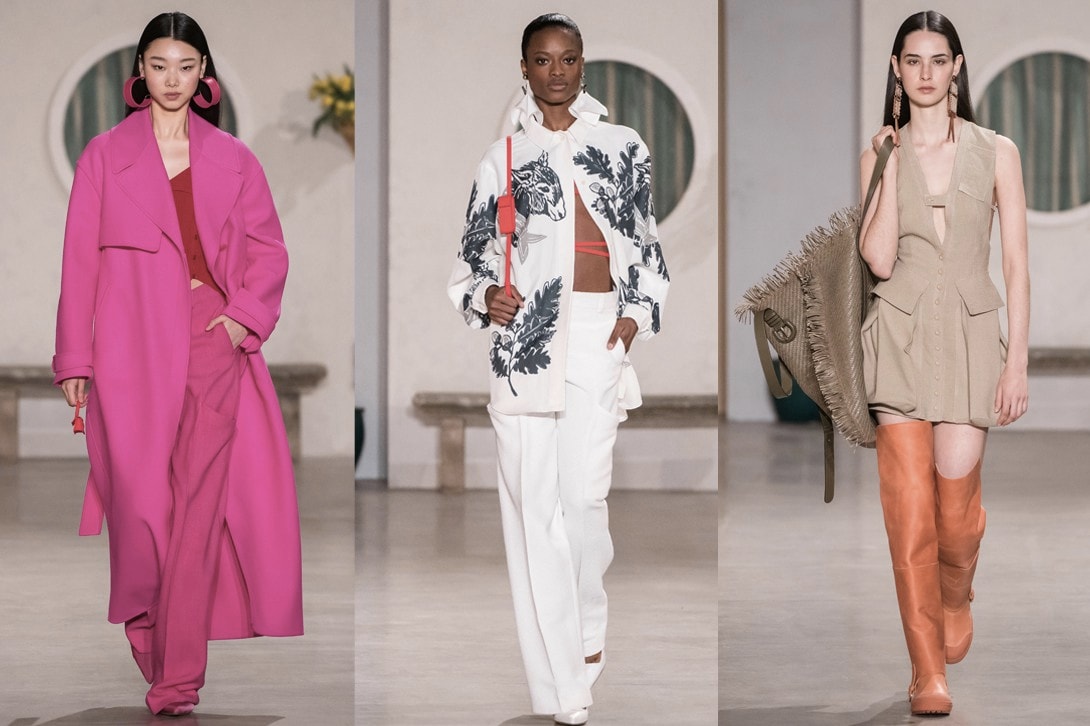 Classically French but with enough sex appeal to dress Marilyn Monroe, is what Jacquemus presented to Paris Fashion Week FW19. Sensuality is buttons running in parallel lines down a navy knit gown with a high-thigh slit and trapezoid neckline. It's in the unbuttoned men's dress shirts and au commando blazers. But there is an art to provocation without showing skin, matched by the dips and swells to a woman's body – it's subtle but one that delineates collections where the male gaze is at a clear standstill. Jacquemus instead, reveres a woman's body.
There's humor too. Take that purse – a purse so small it puts tea bags to shame. For me? Would do a shot in it.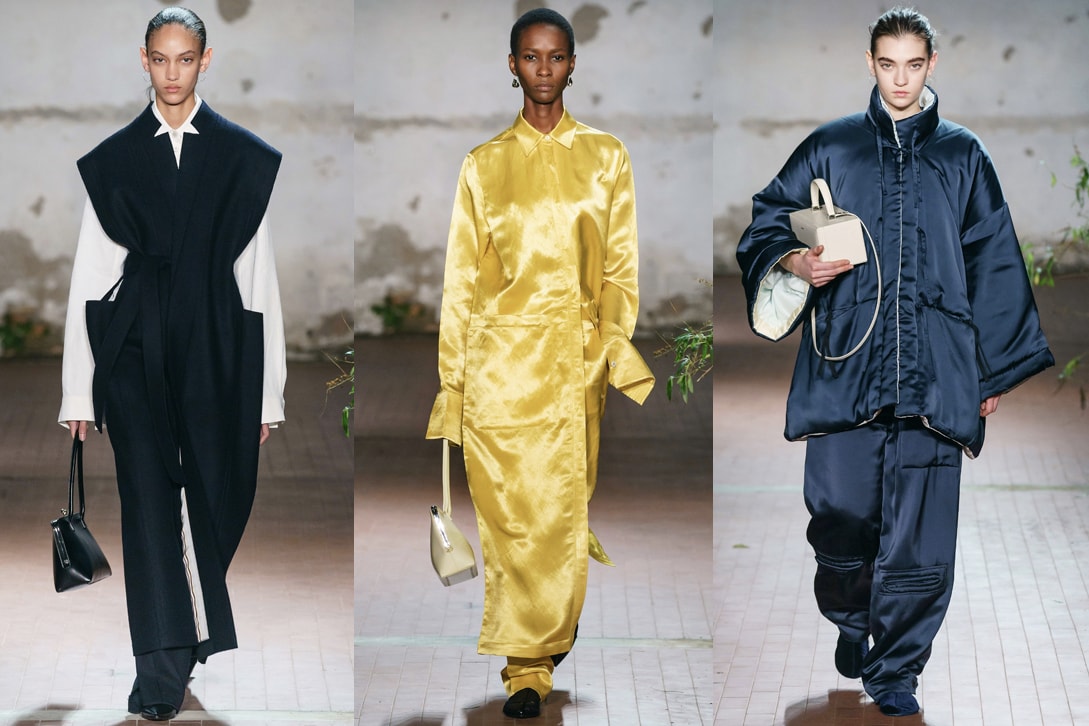 With a background in streetwear and experience working for luxury fashion houses, Jil Sander Creative Directors Lucie and Luke Meier have been able to make their clothes desirable season after season without employing excessively trend-driven designs. For FW19, the couple delivered another minimalist chic collection of what seems to be a natural follow-up to SS19 — voluminous dresses, oversized blouses, floor-sweeping pants and well-tailored outerwear hit the runway in a harmonious, nature-inspired color palette that's so pleasing to the eye.
The designers cite their trip to the tranquil Shimane prefecture in Japan as a source of inspiration for the show. But instead of borrowing familiar and overdone motifs from Japanese culture, the Meiers paid subtle homage to the country by crafting pieces with indigo textiles from Kojima, a small town in Japan known for its long history of dyeing practices. I'd even like to think that some of the sculptural bags seen on the runway are reminiscent of the shape of bento boxes. It's the humor and respectful references imbued in the collection that makes it one of the best this season — and with tasteful designs so timeless and easy to blend into one's wardrobe, women will be wearing these pieces no matter the year.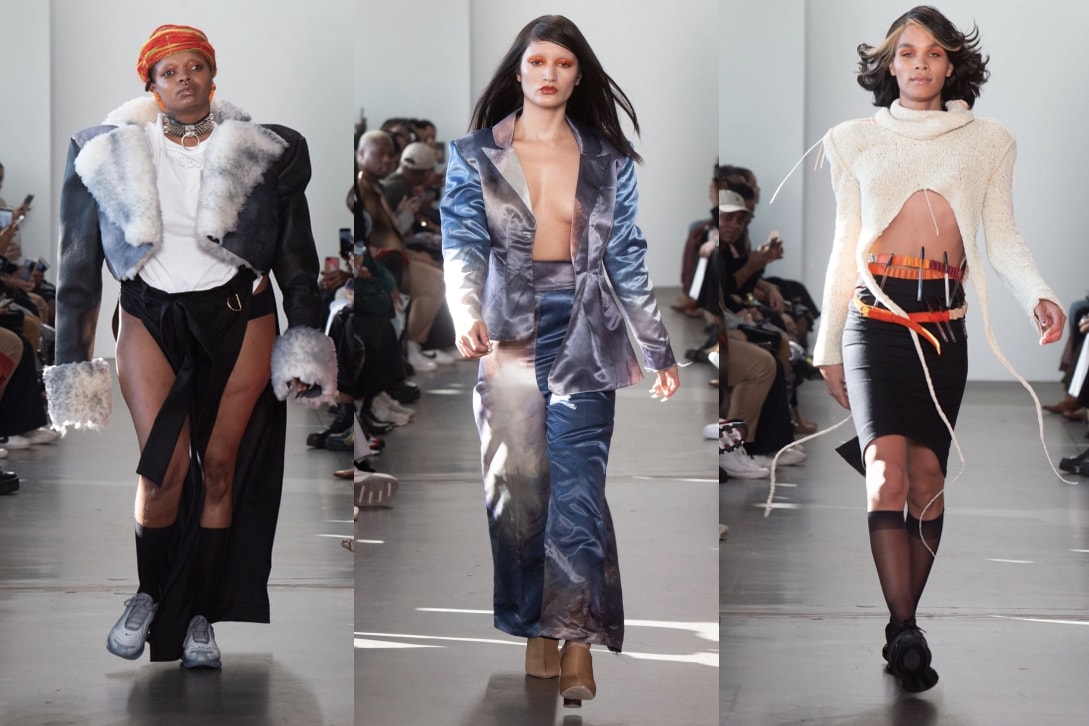 For her first New York Fashion Week presentation, Californian designer Pierre Davis took over a main room at Pier59 studios and made it her own. The Fall/Winter 2019 show was filled with a mashup of eclectic suiting and eye-catching separates such as dresses and blazers. The current rise of black creatives was seen in the flesh during this show since the majority of models casted were black or people of color.
What stood out most to me about the show was the energy that was in the room. While the clothes spoke for themselves, the showgoers including myself looked on in support of the diverse universe Davis was sharing with NYC. My favorite look to go down the runway was a leather-inspired bustier top and multi-colored skirt worn by Marz Lovejoy. Overall, since this was at the beginning of NYFW, this show set a distinct tone for the busy week.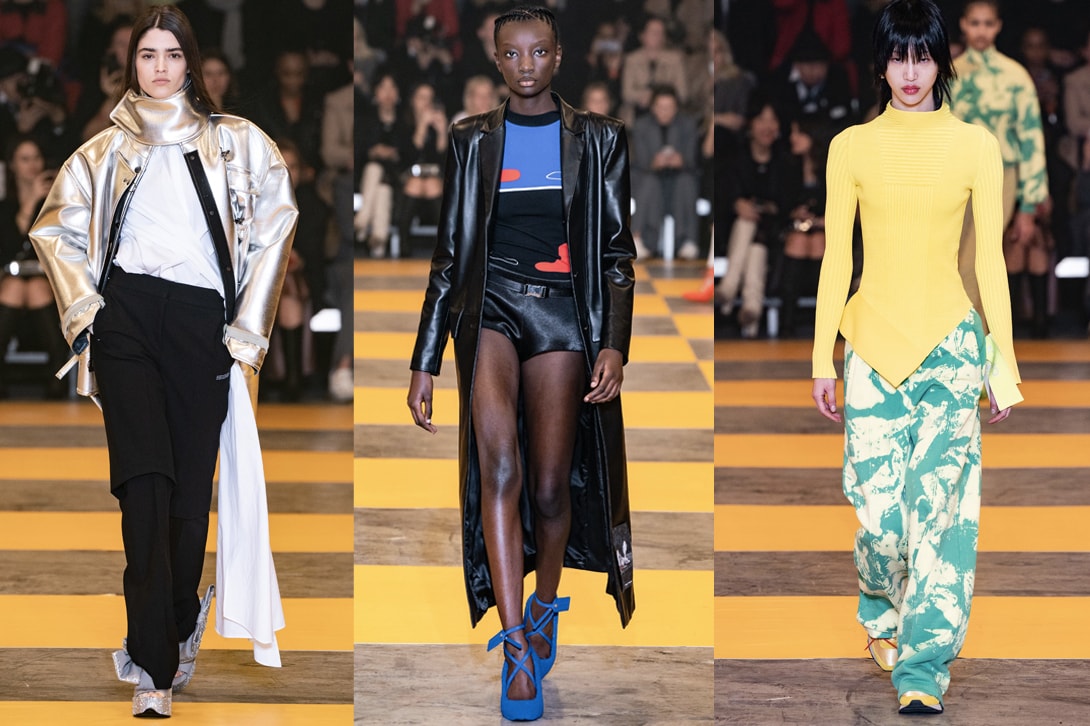 Off-White™'s FW19 collection can be looked at as a capsule wardrobe for a cozy girl in transition. Our favorite streetwear elements, sneakers and oversized jackets, are paired with streamlined dresses and silk suits further blurring the line between athleisure and high fashion. Abloh has mastered the design of the puffer jacket and continues to iterate on the idea making it bigger and bolder. The mix of strappy heels and chunky super-laced sneakers represents a decision every woman has had to make between comfort and style. Off-White™ continues to toy with this idea while adding its own voice to conversation. In the final looks we sees a stunning ball gown paired with a pair of zip-tie sneaker suggesting that streetwear and luxury depend on one another, a sort of style symbiosis.
Share this article