2NE1 Members Have Reunited to Celebrate the Group's 10th Anniversary
CL, Dara, Bom and Minzy took turns to thank their fans.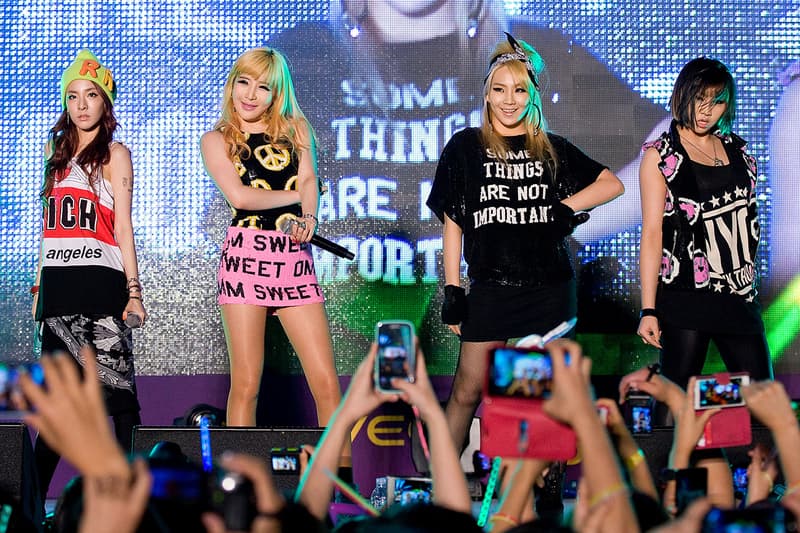 It has been exactly a decade since 2NE1 first performed its debut single "Fire," and in celebration of its 10-year anniversary, the members of the iconic K-pop girl group have come together for a special reunion — as documented on each of their Instagram Live videos.
In the livestream, the now-disbanded quartet is seen recalling memories from its active years. CL, Dara, Bom and Minzy have even blown out candles on their anniversary cake.
"Back in 2009, the four of us in 2NE1 were excited on what the world had to offer. We didn't expect that we would be given the best fans in the world. We didn't expect that we would have fans in many parts of the world. To countries who don't speak and understand our language. We are very grateful that Blackjacks embraced us," Dara writes on Instagram. "We can't thank you enough for the love."
CL has also taken to social media to post a bunch of old photos from 2NE1's archive, captioned "four girls with a dream."
Originally formed in 2009 under YG Entertainment, 2NE1 is regarded as one of the most successful and influential groups in the history of K-pop. Following Minzy's departure from the supergroup in April, 2016, 2NE1 was officially disbanded in November of the same year. The group's final release was the single "Goodbye."
View this post on Instagram
View this post on Instagram