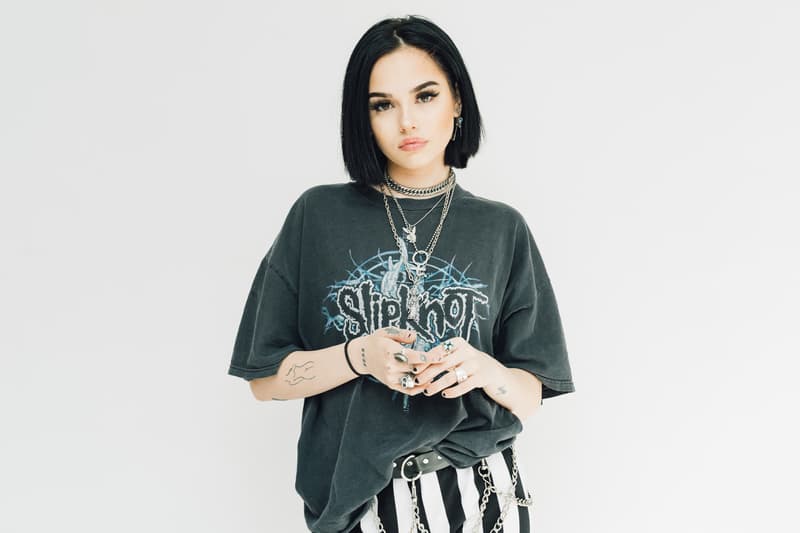 Music
BAEwatch: Maggie Lindemann
The singer opens up about being vulnerable in her music, new projects and more.
BAEwatch: Maggie Lindemann
The singer opens up about being vulnerable in her music, new projects and more.
Maggie Lindemann is a goth alternative artist through and through. If you take a look at her Instagram feed you'll realize this. When she arrived at our office, her Southern roots were undeniable due to her easygoing and laid back personality. Originally hailing from Texas, the Los Angeles-based singer moved to California back when she was 16 to pursue a music career. After a number of years in the industry (she's now 20), a slew of her singles have accumulated millions of listens on Spotify. "Pretty Girl" has over 500 million streams while "Obsessed" has nearly 50 million.
Lana Del Rey and BANKS have been noted as inspirations of her past music. This year, she unveiled "Friends Go," which is a bit of a dramatic shift away from the pop-centric tracks she's previously dropped. Her move to Los Angeles has proven to be a pivotal moment for her, she mentions that it changed her artistry and her approach to songwriting. If anything the West coast has driven her to be more honest and vulnerable for the sake of being honest and true to herself. The end result equals relatable lyrics that allow her fans to understand her ups and downs as she finds her way.
If you listen closely enough in each song you'll hear the depth of her millennial storytelling and you'll also be able to get why her fans continue supporting her work. Her sound is reminiscent of the '00s when popular singers garnered traction due to their vocals paired with a distinct look and catchy, thought-provoking lyrics. Acts like Britney Spears, Mariah Carey and Brandy reigned supreme during that moment in the industry.
We recently got a chance to chat with Maggie as she was visiting NYC. In our latest BAEwatch, she shares her thoughts on social media, her musical influences and breaks down her trajectory in the industry.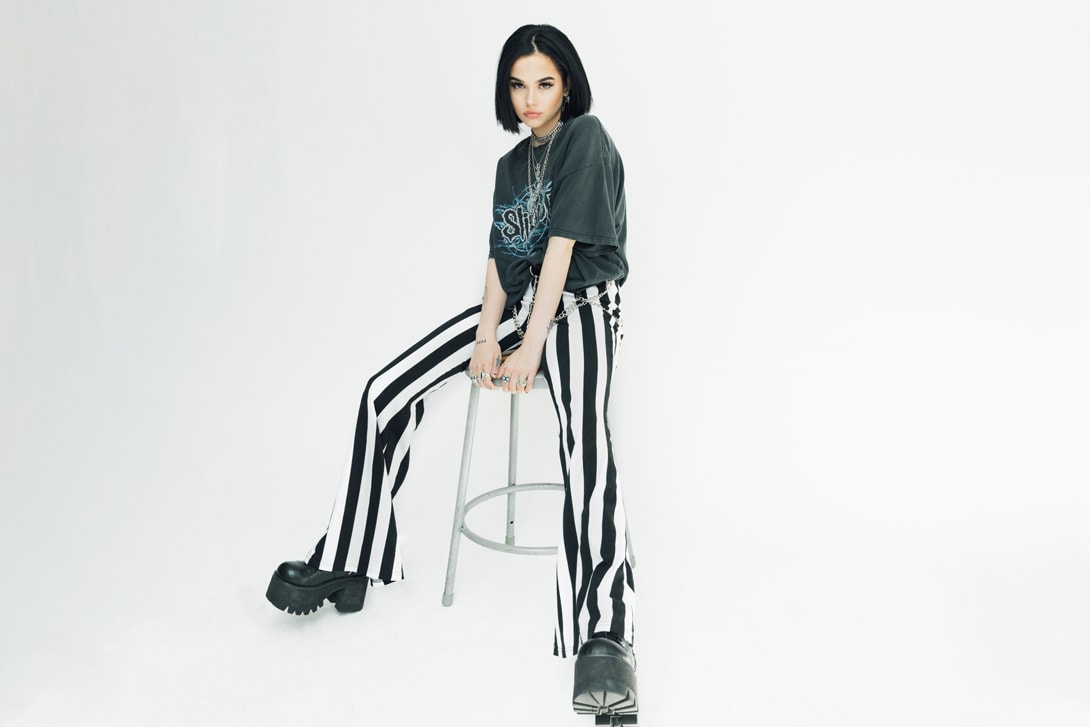 You're originally from Texas, would you say that your background in the South has impacted you on a personal level, how and in what ways?
Yeah, I feel like being from the South you're just raised with more of this Southern hospitality. I try to be really respectful and always say "please" and "thank you." I always feel like I have a lot of respect for my elders.
Can you break down how you found yourself in the entertainment industry?
When I first started making music I was 16 and now I'm 20. Throughout my career, I've grown a lot and come to terms with who I am. I've grown and so has my music. In the beginning, I was making music that was a lot different than the music I'm making now. That's just because I'm growing up and I'm finding my own sound. [At the start] I didn't really know what kind of music I wanted to make and I was just kind of doing whatever in the moment. But now I'm a little bit more sure of myself and my music and it shows because I'm more honest.
1 of 2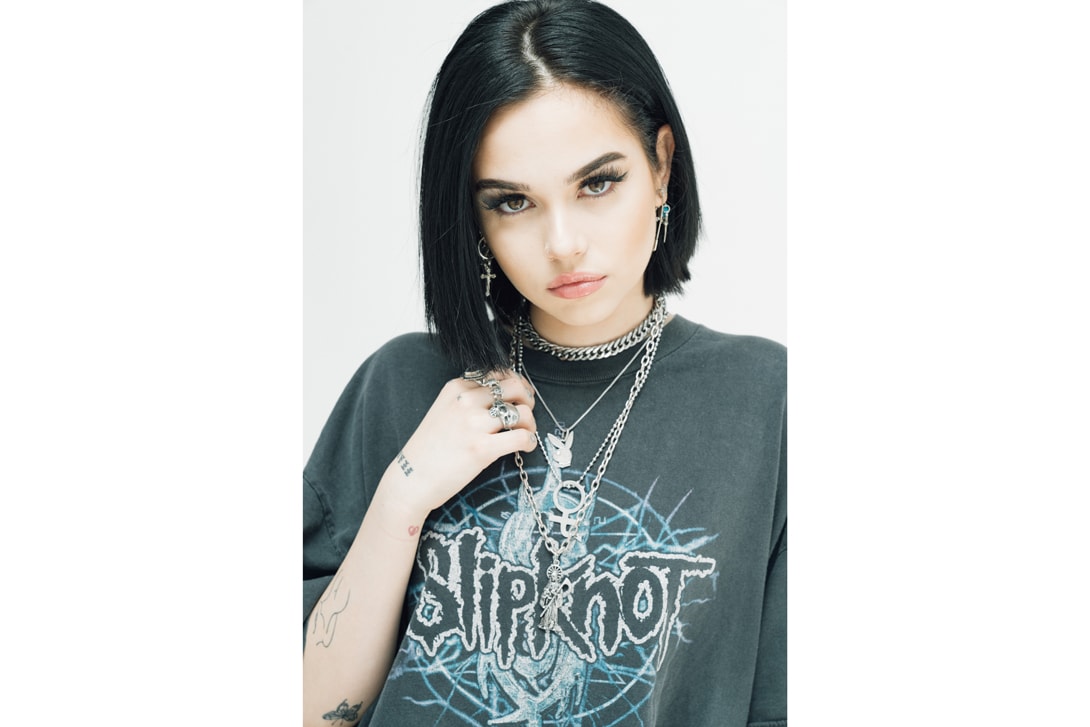 2 of 2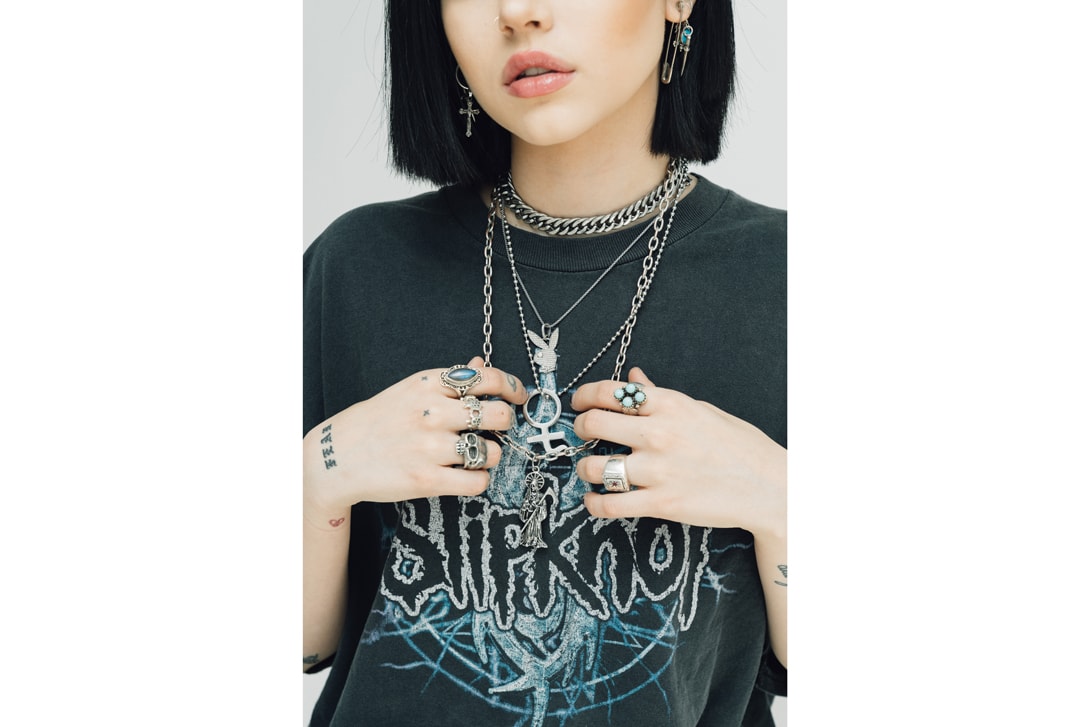 Social media has played a large role in your career, is it a lot of pressure to showcase your every move and engage with your fans? Do you ever take time away from it?
I feel like social media is definitely really big now, it's like everyone literally has social media, which is really cool because I'm able to connect with all my fans. It's really easy to just get online and just talk and interact — because you know [in the past] when they didn't have social media, the only way they could connect with fans was at a show. So, it's really nice to be able to hear thoughts and opinions on my songs. Or even if they just want to talk sometimes too, it's nice to have that connection. I'm not really on social media all day, every day. There are some days where I am in bed just engulfed in it. But I try to not be on it too much on a normal day, because it can get to be a lot sometimes. I feel like I'm pretty good at limiting the amount I am on it. Sometimes I do need a break.
Can you share the differences you've found between living and working in Los Angeles to doing the same in Texas?
When I lived in Texas I was just in high school living with my family, so there's a big difference. Now living in Los Angeles, I'm actually working. It's different because I was living with my family so I didn't have to work to pay for rent or go and get groceries or go get basic things to live. So, it's definitely a big shift, now I have to pay my bills and make sure everything is paid on time and go to the grocery store [to] go shopping for myself. I'm working all the time so it's definitely a big difference. I had to grow up quicker I guess.
1 of 2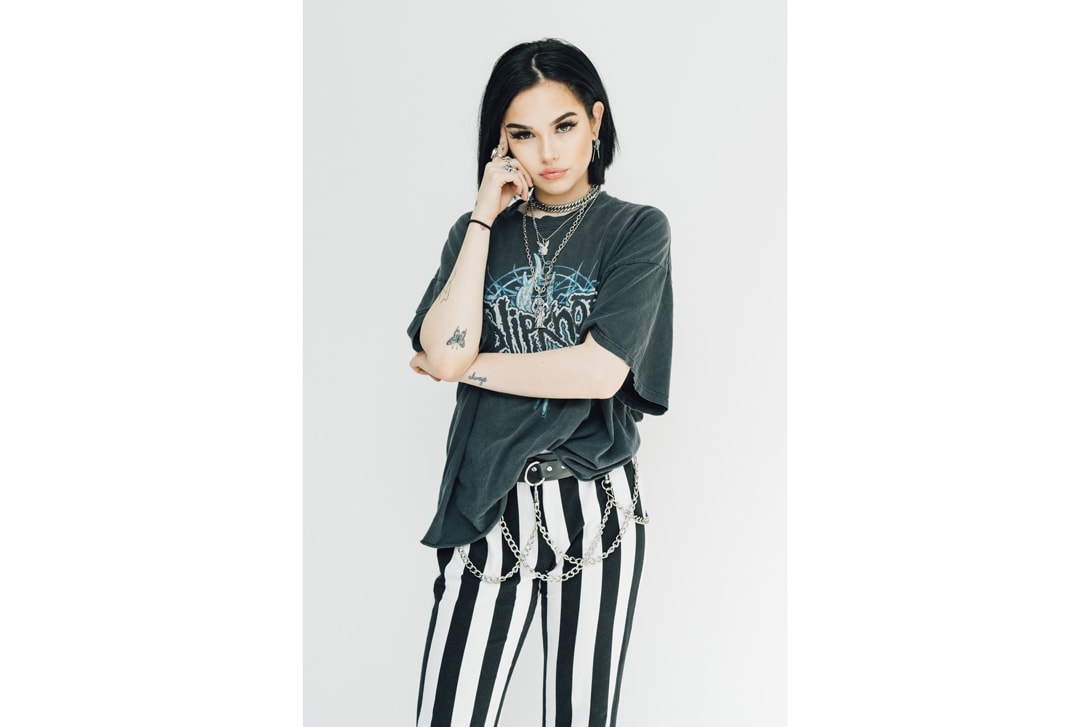 2 of 2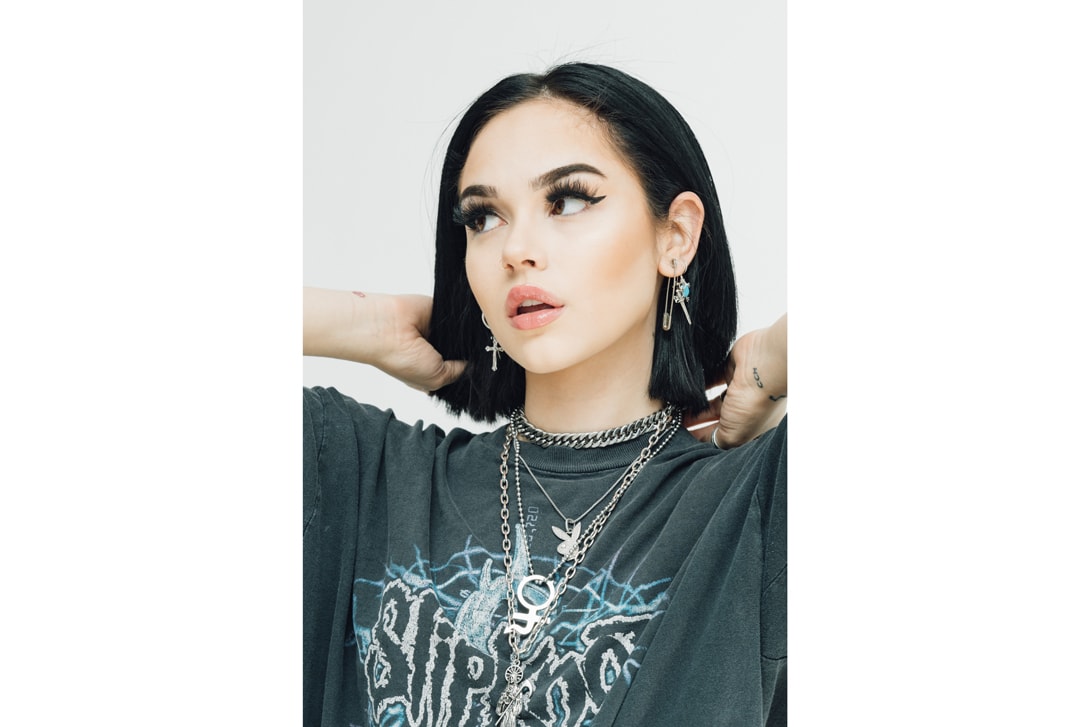 Has Los Angeles changed your attitude, style and approach to music?
Yeah, I feel like it kind of did because when I first started and I wanted to make music I was a lot younger. So a lot of what I listened to was different than what I listen to now. I wanted to make more of the Lana Del Rey, Alina Baraz-type of music because that's what I was really, really into. Since I've been in Los Angeles it's forced me to grow up quicker and come to find who I am. I definitely think it influenced me.
In the past you've shared that Lana Del Rey and BANKS influence you, do you have any other influences? How do they influence you?
When I was younger I listened to a lot of Christina Aguilera, Gwen Stefani, Britney Spears. Actually, this is so random but when the Katy Perry movie came out, that really inspired me to want to sing even more — because I saw how much she went through with her family and going into labels that declined her. They literally told her "no" and she kept going and became one of the biggest names in pop. That really inspired me to want to become a singer and work hard, and it just made me think "people go through all that to get to where they are, so I have a chance."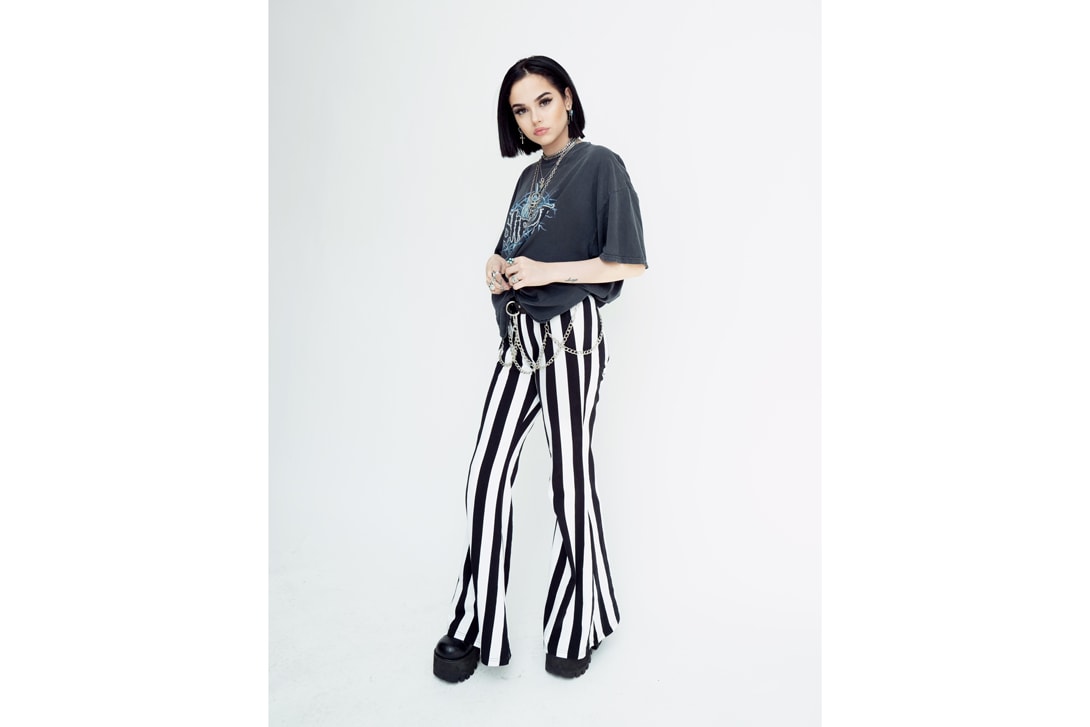 Do you think that your successful trajectory is tied to the relatability of your lyrics?
Yeah, I'm very big on my lyrics. I feel like lyrics are the most important things to me in a song. Because when you listen to a song, obviously you're listening to the beat and everything, but the lyrics are just so important because they tell a story, with me I like to tell a story with my lyrics about things that are actually going on in my life. Being a singer, music and writing is literally my diary that I share with the world. So as much as I can get out it's like a therapy session to get it out. If people can relate to that it always makes me feel really good, like I did something right. I feel like we're connecting on a different level.
Can you take us back to when you dropped your recent single "Human," what was it like for you after releasing it?
I was really excited because I had "Human" for a really long time. We did "Human" and "Would I" at the same time which was like a year before we released them. So when they were released I was so excited. Those two were the first things I'd released in almost a year. It was really cool because I feel like I was growing in my new sound and people liked it a lot.
1 of 2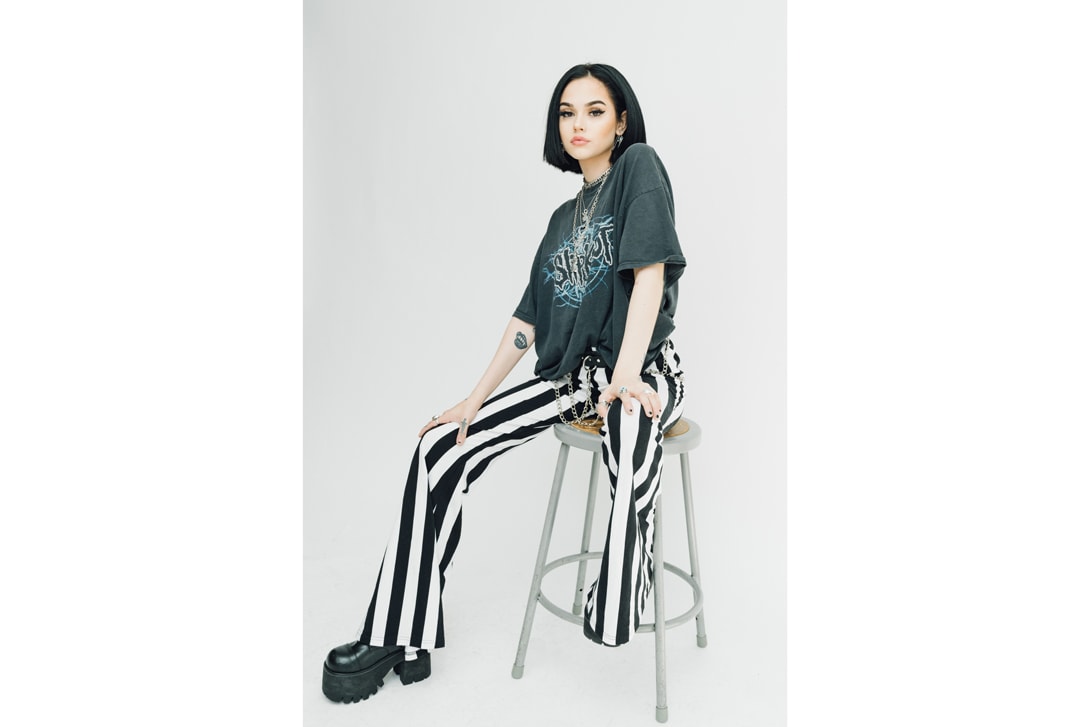 2 of 2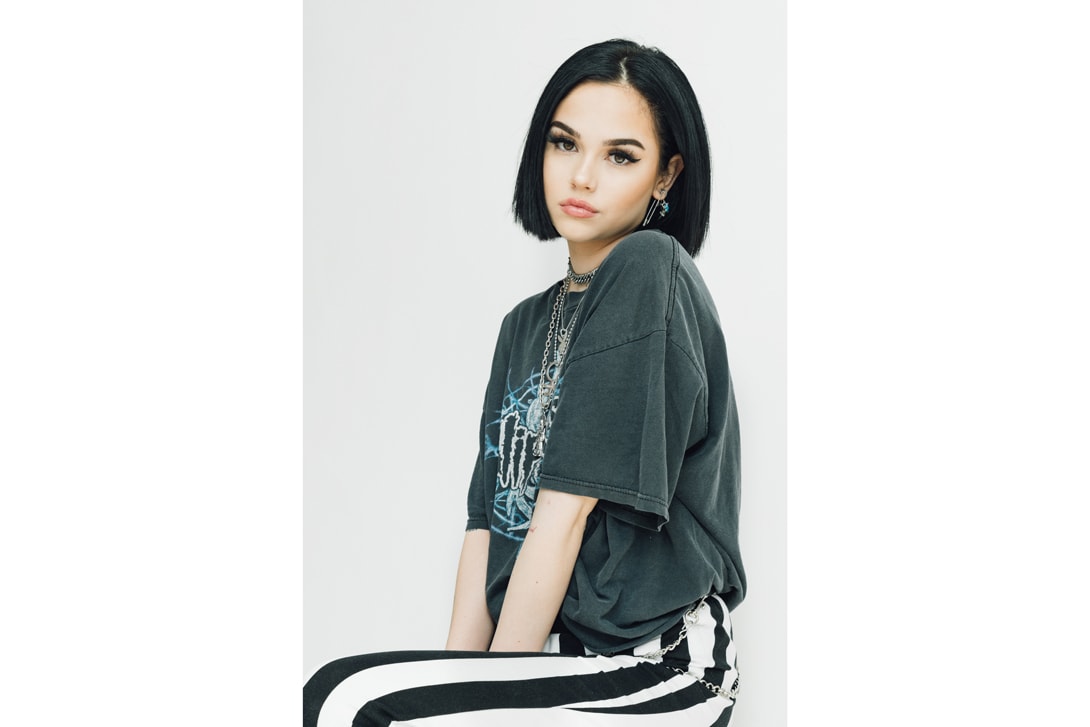 Do you find that your music and songwriting is a direct reflection of your emotions and daily life? If so, can you share which songs are a reflection of personal experiences?
I feel pretty strongly about that. As open as I can be, the better. Because if I'm not giving my all and pouring out my emotions in my music then it kind of remains inside and I feel like I'm not being honest with myself. Some things are harder than others to talk about but it's really important to be open and honest with songwriting, because that's when you make the best stuff. "Would I" is one of my favorite songs I've done, I did it at a really dark time in my life. It was the most honest song I've done. It was super hard but now I'm past that and can see where I was.
Can your fans expect any new music or projects from you soon?
They definitely can. I'm working on a bigger project right now, it should be out before the year ends. Hopefully another tour soon, bigger projects, videos and more from me.
Share this article