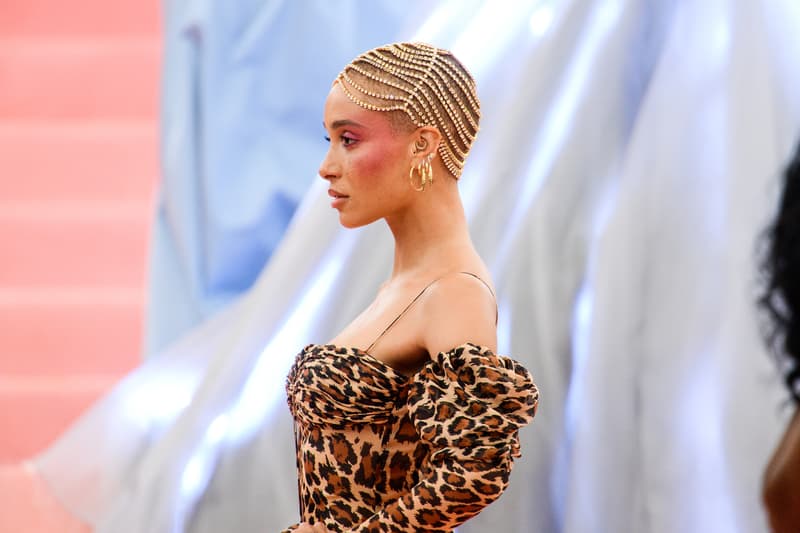 Beauty
What It's Like Working With Adwoa Aboah on Her 2019 Met Gala Beauty Look
The model got ready with makeup artist Celia Burton and Revlon in an exclusive look.
What It's Like Working With Adwoa Aboah on Her 2019 Met Gala Beauty Look
The model got ready with makeup artist Celia Burton and Revlon in an exclusive look.
In the same way that her collaboration with Revlon was launched to advocate mental health awareness, Adwoa Aboah aligned her 2019 Met Gala beauty with the same mission. Her makeup artist Celia Burton, addressed that the inspiration behind her look was no inspiration, but, "how she is, how she is feeling about herself that day – what she is wearing, what she is feeling about her body and about her skin."
Dressed in a leopard, Diane von Furstenberg number, Burton worked with Revlon to think pink on Adwoa. Her skin was prepped with PhotoReady Rose Glow Hydrating & Illuminating Primer and PhotoReady Candid Antioxidant Concealer in Medium #040. Eyes saw to a ColorStay Crème Eye Shadow in Cherry Blossom #745 and Powder Blush in Wild about Violet. Pink cheeks stamped with Powder Blush in Secret Rose #30 and lips with the ColorStay Lip Liner Nude #630, Kiss Cushion Lip Tint Pink IRL #220 and Plumping Lip Crème in Peony Buff #530 completed her look.
Read our interview with Burton below to hear how beauty is an individual canvas.
In other Met Gala coverage check out all the other red carpet and beauty looks, beside an exclusive preview inside the Costume Institute's "Camp: Notes on Fashion" exhibition opening to public on May 9.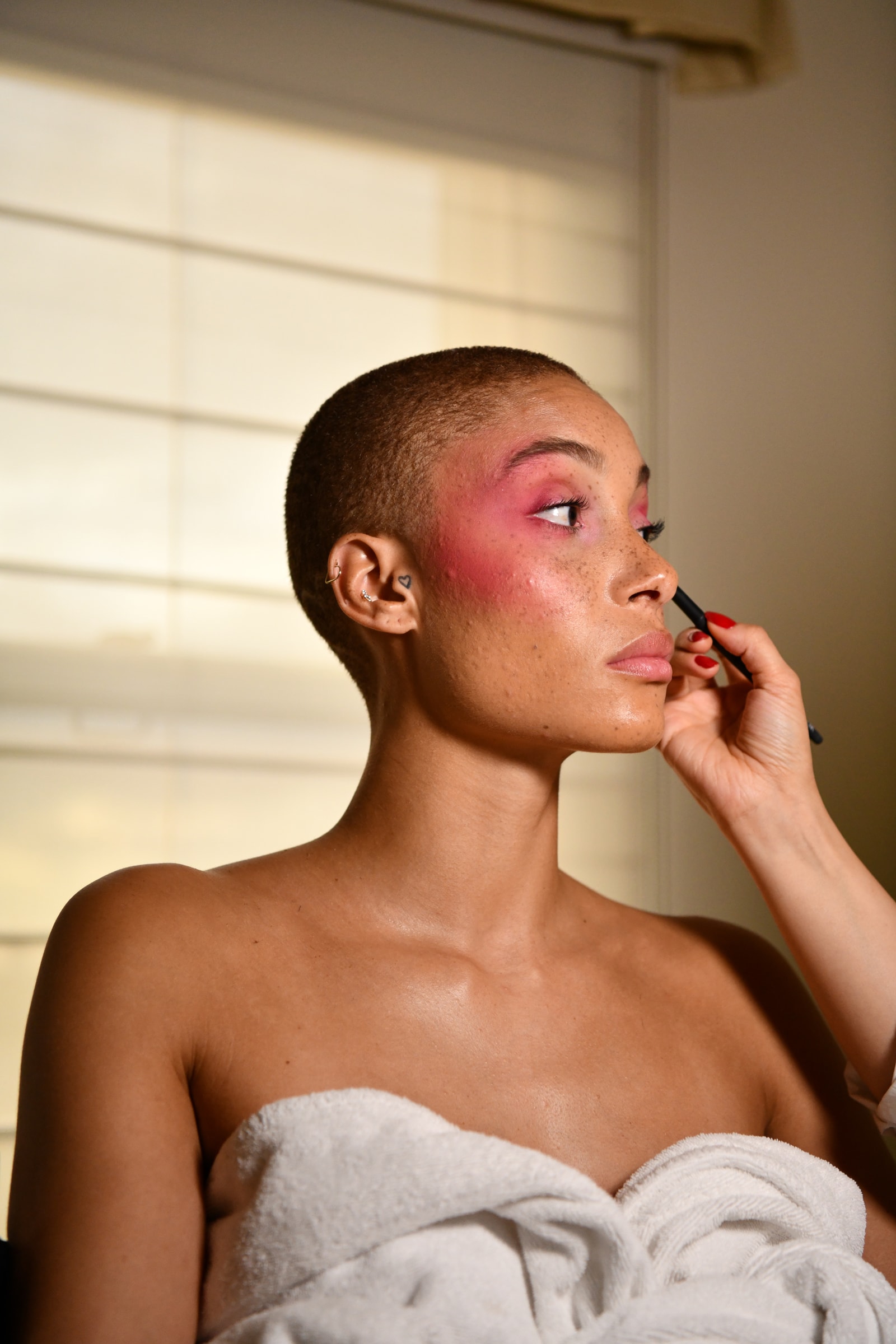 What was Adwoa's 2019 Met Gala beauty look based on?
We read a story about Diane [von Furstenberg] in the '80s, in her amazing apartment in NYC which was full of color and patterns layered on top of one another. Tonight was all about mixing it up having fun and not taking it too seriously. This was represented in the makeup as well as in the outfit. Adwoa can really wear makeup; she can carry color and looked insanely good in the dress so we wanted to pump the whole thing up and do something unexpected on the face.
How important was this year's theme, "Camp: Notes on Fashion," in planning the look?
The theme was important, but when it comes to Adwoa and her makeup we're always on the right side of "Camp" anyway. We tend to design looks that are loud. bright and bold, so it was going to be along those lines even if the theme was something completely different.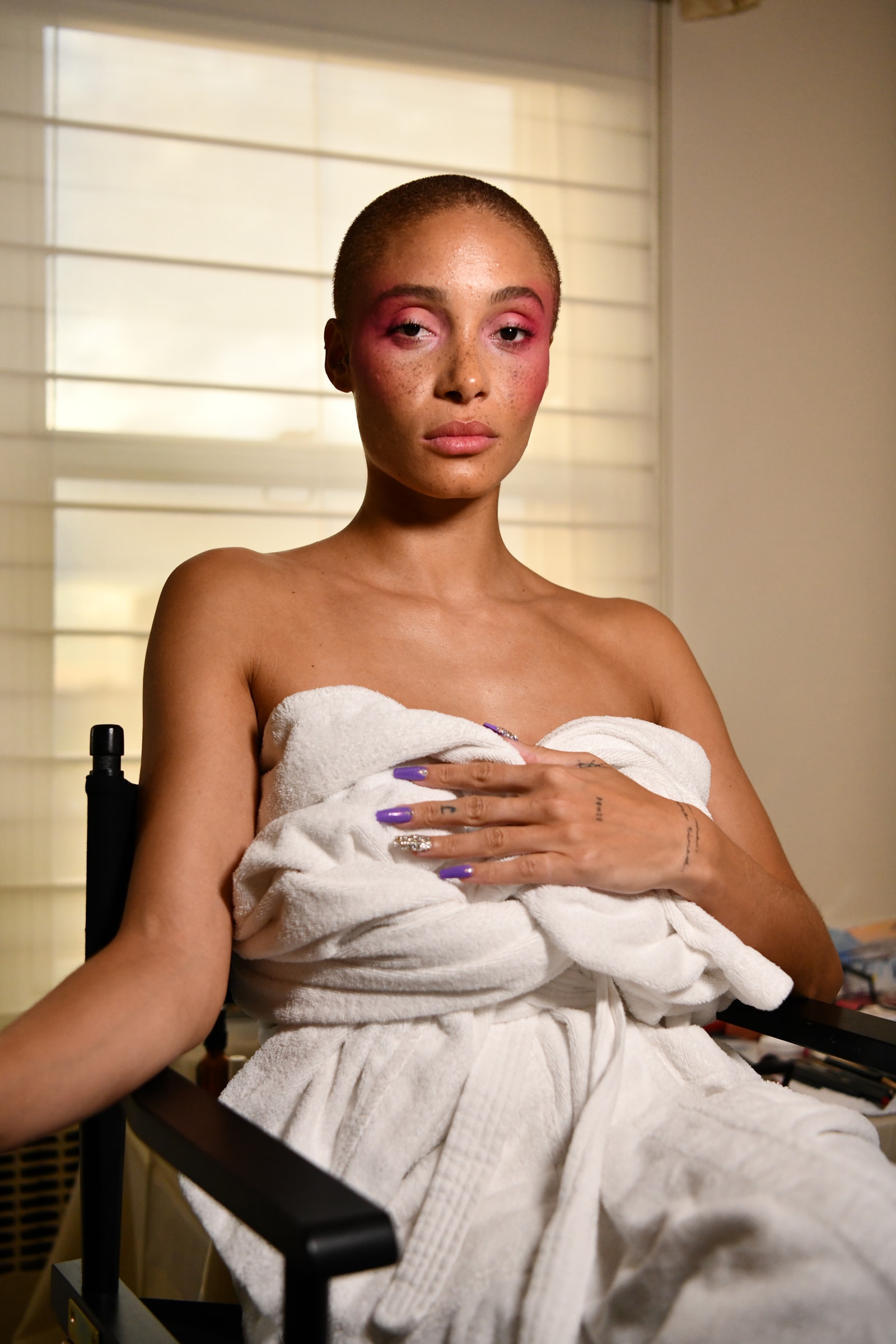 How do you harmonize her makeup with her personality and advocacy around mental health and body positivity?
Adwoa's makeup looks tend to circle around how she is feeling about herself that day – what she's wearing, what's she's feeling about her body and about her skin. There's definitely something about the color pink that stood out in this case, especially on this red carpet.
Pink to me represents femininity and friendship, sugar and spice – it's loud and bright but not unapproachable.
What are you using to prep the skin?
Adwoa's skincare regime is quite extensive and very important to her. We always start with a sheet mask, this time we used the Lancôme Hydrogel Melting Mask, which is dripping in a serum that brightens and hydrates the skin.
Once we took that off, we patted the remaining serum in and I added an eye serum by a beautiful brand called Wildsmith, which is based in the U.K. The serum is perfect as a base under makeup and to hydrate the area. I followed that with another Wildsmith product called Copper Peptide Cream, which is rich and perfectly moisturizing. It really leaves a lovely glow to the skin and no matter how much makeup you put on, it keeps it looking natural.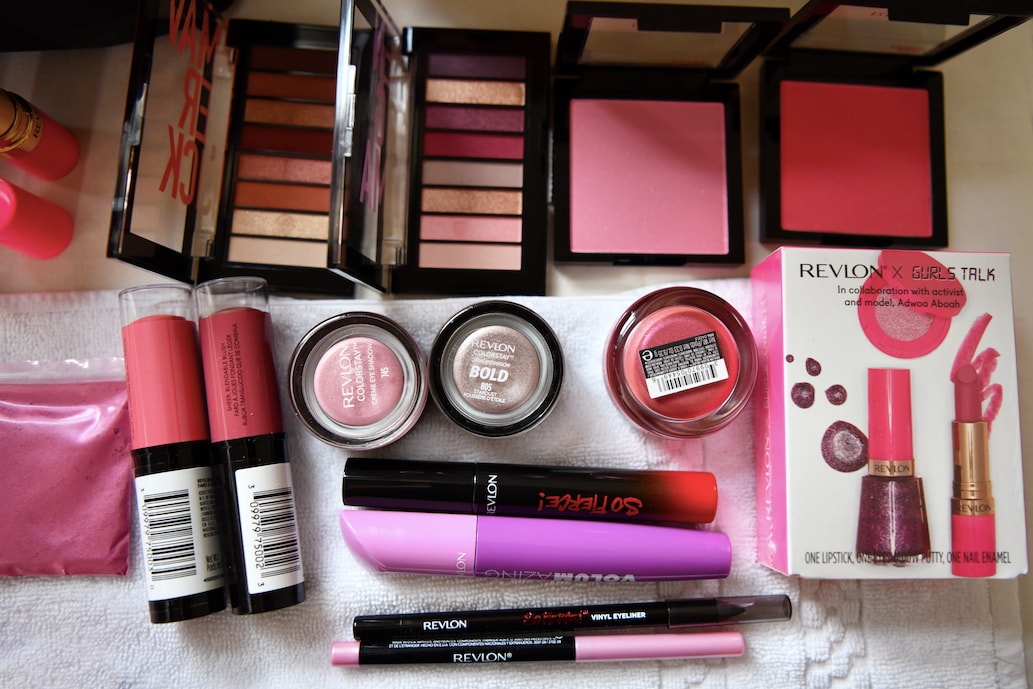 Can you walk us through her beauty look and the textures that played into its conception?
Her beauty look was sort of based around a modern Marie Antoinette. I wanted Adwoa to look really feminine and soft, but also bold and adventurous. We wanted to keep the texture very matte and powdery because when women wear leopard print, they tend to pair it with a glossy, sultry, smoky-eye, and we wanted to do the opposite of what people expected.
What is the important makeup tip when getting photographed?
My makeup tip in preparation for being photographed would be to keep taking a step back when you're applying your makeup and really look at your face from afar. When you're intensely looking at the eye or the lip, you're not getting a feel for it as a whole. I'm constantly stepping back, and looking at my client's faces from different angles, just to see if something is off. I want it to be perfect.
Do you have any do's and don'ts with red carpet beauty looks?
I don't really have any do's and don'ts for red carpet beauty because I think you should look exactly as you'd like.
If you're feeling like doing something bold and bright, then go for it. If you don't want to wear any makeup at all, then don't either. Look at Alicia Keys. She never wears any makeup and looks unbelievable. I would just say, makeup is about having fun and feeling good about yourself. Follow your instincts when it comes to it.
What is something you've learned about beauty in working with Adwoa?
Through working with Adwoa, I really learned how to adapt makeup, to work with freckles. I make a point of cleaning any product off her freckles once I've applied concealer. The minute you put cover-up, powder or concealer atop a freckle, beauty spot or mole, the skin adopts a greyish tinge and doesn't look human. Everyone is individual – those marks are the blueprint of their face.
By covering them up, you are taking away some of their individual beauty. I make sure to keep them as a main focus on Adwoa's wonderful face.
---
Share this article