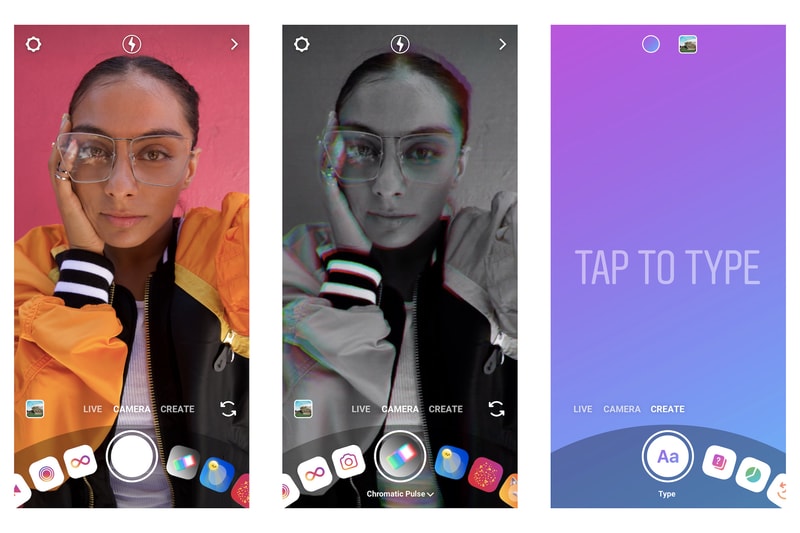 Culture
Instagram's Camera Just Got a Brand New Look
The social media platform introduces even more features.
Instagram's Camera Just Got a Brand New Look
The social media platform introduces even more features.
Following the introduction of its latest "Quiz" feature last week, Instagram is now back with a handful of new updates that will elevate the popular social media platform.
To begin with, a "Donation" sticker has been added to the Instagram Story option, allowing people to raise money for non-profits like Black Girls Code, JED Foundation, Malala Fund and more. Celebrities like Miley Cyrus, Lana Condor and Yara Shahidi have already utilized the feature, which will help our communities support meaningful causes.
Another new feature that has been added is the ability for people to shop from creators and accounts without leaving Instagram. The new add-on will mean that public figures, influencers and more will be able to tag the exact item they're wearing for people to shop on the spot.
Perhaps the most exciting new update is the new "Create Mode," which lets people share what they're doing, thinking or feeling from one dedicated space. You'll be able to use all the creative tools like Quiz stickers and GIFs to create stories specifically for those moments "in-between when there isn't photo or video to share." Last but not least, Instagram's camera will also receive a makeover.
Try out the new features over on Instagram. For more from the platform, don't miss our exclusive interview with four women behind the ever-growing platform here, as well as our favorite travel accounts here.
---
Share this article