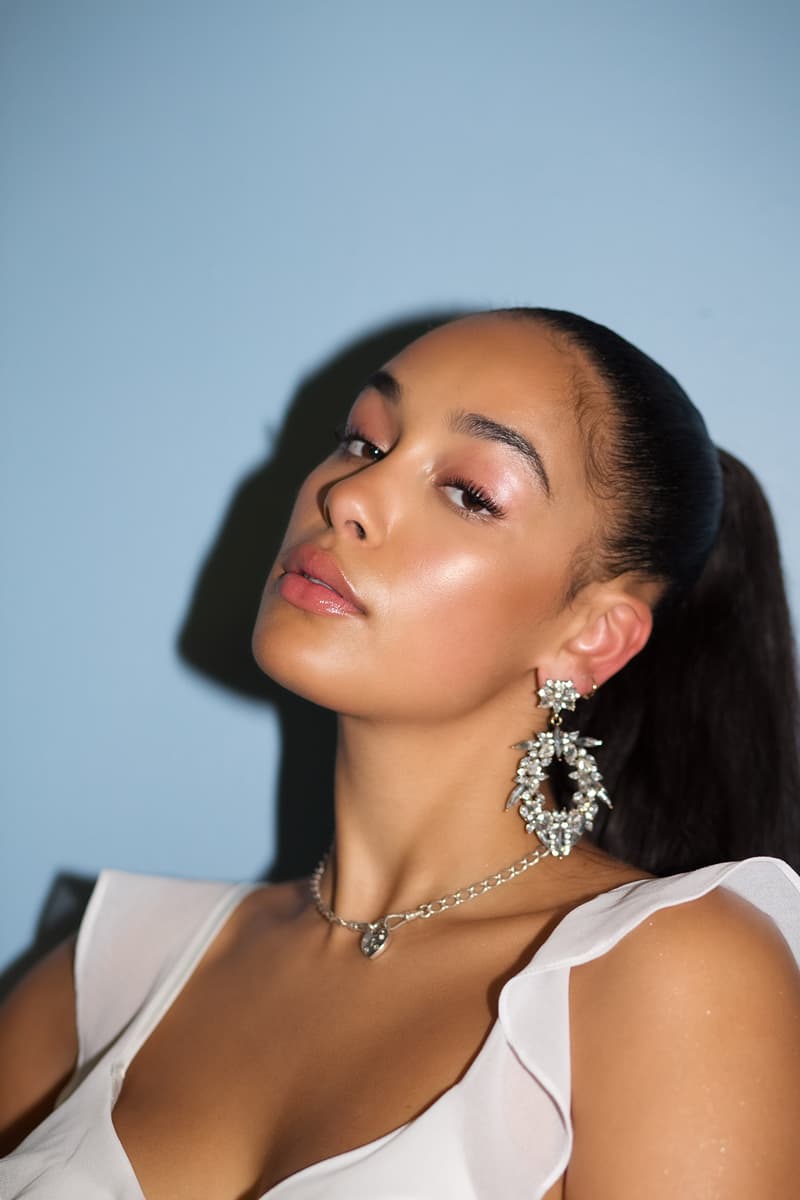 How Jorja Smith Achieves Glowing Skin and Flawless Makeup for a Concert
Makeup artist Carol Lopez Reid shares how she creates this look using Dior Makeup.
Jorja Smith was busy being on the road this past month, making stops at different cities in North America alongside Kali Uchis for their joint concerts. Before the Kali & Jorja tour officially wrapped up, we caught up with the songstress' longtime makeup artist Carol Lopez Reid at the Chicago leg of the tour to find out exactly how her concert makeup was done. With the British singer's recent appointment as Dior Makeup's new ambassador, you can expect to recreate her soft glow, dewy glam by using products from the luxury beauty brand, of course.
Get all the beauty tips from Jorja's makeup artist by reading our interview below.
If you have to give this makeup look a name, what would it be?
I would call this "resourceful glam," haha. We only had about 15 minutes to get ready for the day, so I used the Dior Addict Lip Glow to the Max in "#201 Light Pink" on both Jorja's eyes and lips.
What is the key to creating glowy but not greasy skin?
Prep and placement. It's important to look after your skin — your skincare routine will give you the basis for glowing skin. For Jorja, I use the a vitamin C serum (Dior Capture Youth Glow Booster) and the Dior Hydra Life Fresh Hydrating Crème to lock in moisture. The texture is quite lightweight — which is important to avoid making skin from looking greasy.
Add your highlights to where you naturally want to glow. My favourite places to place highlight are on the top of the cheeks, down the bone of the nose, Cupid's bow, inner corners of the eyes, brow bones and center of the forehead. On Jorja, I use powder or blotting sheets to knock back shine on the tip and sides of the nose, top of the forehead, in between brows, smiling lines, under the eyes and bottom of the chin.
What are your rules for contouring?
We kind of do "cronzing", a mix of the both. I like to enhance her naturally amazing bone structure, I don't really change her face shape. I sit a tiny bit of a deeper powder under Jorjas cheekbone. I imagine a line from the top of her ear to the corner of her mouth, but stop it in line with the outer corner of her eye. We use bronzer to then warm up the circumference of her face and a little over her nose where the sun would hit.
Jorja's eye lids look beautifully glossy here. How is that achieved?
We used the Dior Lip Glow for the Chicago show, but I typically will use a lip gloss, like the Dior Addict Lip Maximizer, Eight Hour cream, Dior Creme Abricot — anything wet and shiny.
For women who have dark hair like Jorja, how should they choose between black and brown shades when it comes to brow products?
Makeup is personal preference so it depends. You could have bleached brows with dark hair if you wanted. To look the most natural I tend to go slightly lighter so I'd prefer a dark brown, but we've also used black previously.