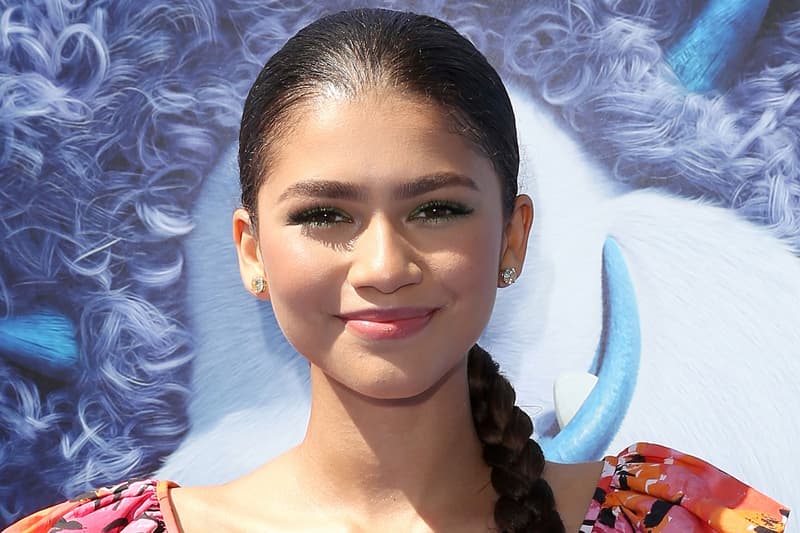 Fashion
Zendaya Covers 'Vogue's June Issue & Speaks About Her Breakout Acting Role
Shot by Tyler Mitchell.
Zendaya Covers 'Vogue's June Issue & Speaks About Her Breakout Acting Role
Shot by Tyler Mitchell.
Vogue has unveiled the cover and feature story for its June 2019 issue starring Zendaya. This follows the star's princess-inspired Met Gala look styled by her longtime stylist Law Roach. On the cover of the magazine shot by Tyler Mitchell, the actress elegantly wears a golden Ralph Lauren Collection dress. In a candid interview, journalist Maya Singer expands upon Zendaya's blossoming acting career, her life in Los Angeles and explores her new role in HBO's Euphoria.
Euphoria is a reboot of an Israeli drama centering around a group of high school-aged friends. Here enters Zendaya, she will be starring as Rue, a recovering drug addict. The cast also includes Barbie Ferreira, Sydney Sweeney, Maude Apatow and Storm Reid.
When speaking of the scripted series executive produced by Drake and written by Sam Levinson, Zendaya shares:
"Obviously, there's not much in my own experience of being a teen that I could draw on, especially when it comes to struggling with addiction. My policy is, when in doubt: Ask Sam. Because Sam's gone through all that, and, you know basically, he's Rue."
Later in the profile, Law Roach shares insight on the duo's popular Tommy x Zendaya collection and the historic presentation hosted at Paris Fashion Week:
"Anything Zendaya does, she does it, you know? Every design meeting, every sample review, she was there. And she was involved with all the casting. She really wanted to pay homage to the women who inspire her. Like, what about Beverly Johnson, the first black woman to appear on the cover of Vogue? How about Veronica Webb, the first model of color with a major cosmetics campaign? How about Pat Cleveland? Can we get her?"
The detailed cover story shares what currently makes up Zendaya's life: acting, her family and her dedication to shedding light on issues within the black community. It became apparent throughout the piece that as a budding actress, she also surrounds herself with her close friends and her creative community which includes Law Roach.
Head over to Vogue's website to read the entire feature.
Share this article