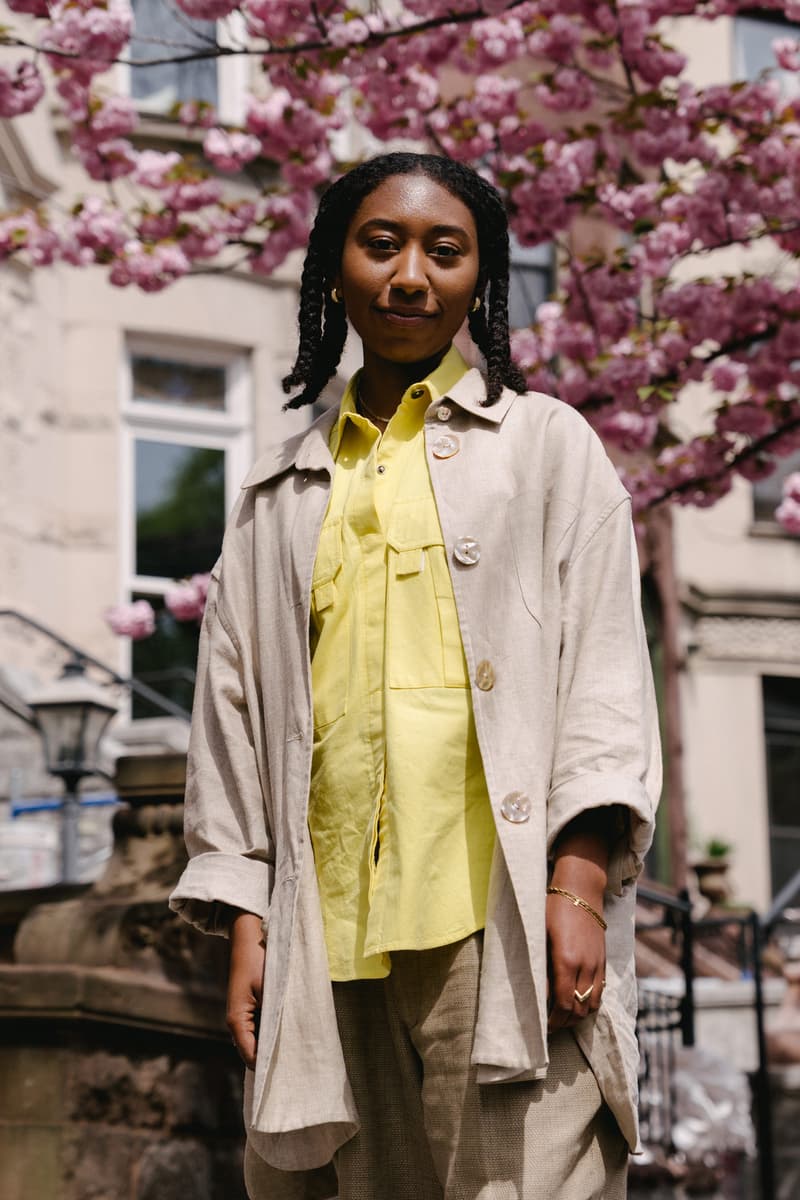 Trinity Mouzon Wofford's Golde Is Making Skincare That Is Good Enough to Eat
Meet the youngest black woman to launch a brand at Sephora.
Health
Trinity Mouzon Wofford's Golde Is Making Skincare That Is Good Enough to Eat
Meet the youngest black woman to launch a brand at Sephora.
Golde is bringing "good vibes" to the wellness industry spreading a message of holistic health that begins inside. Co-founder Trinity Mouzon Wofford launched the millennial-friendly brand with the hopes of bringing superfoods like turmeric and matcha into our everyday lives. What began as a passion project has bloomed into a thriving business attracting the attention of retailers like Sephora. Recently Golde became the first brand owned by a Black woman to be stocked at the beauty giant, an accomplishment that speaks to the market's need for natural goods. At 26-years-old, the Golde CEO is stepping into her own without compromising.
We got a chance to sit down with Trinity to learn more about how Golde got its start, what it takes to run a business and how we can bring a bit more wellness into our everyday lives.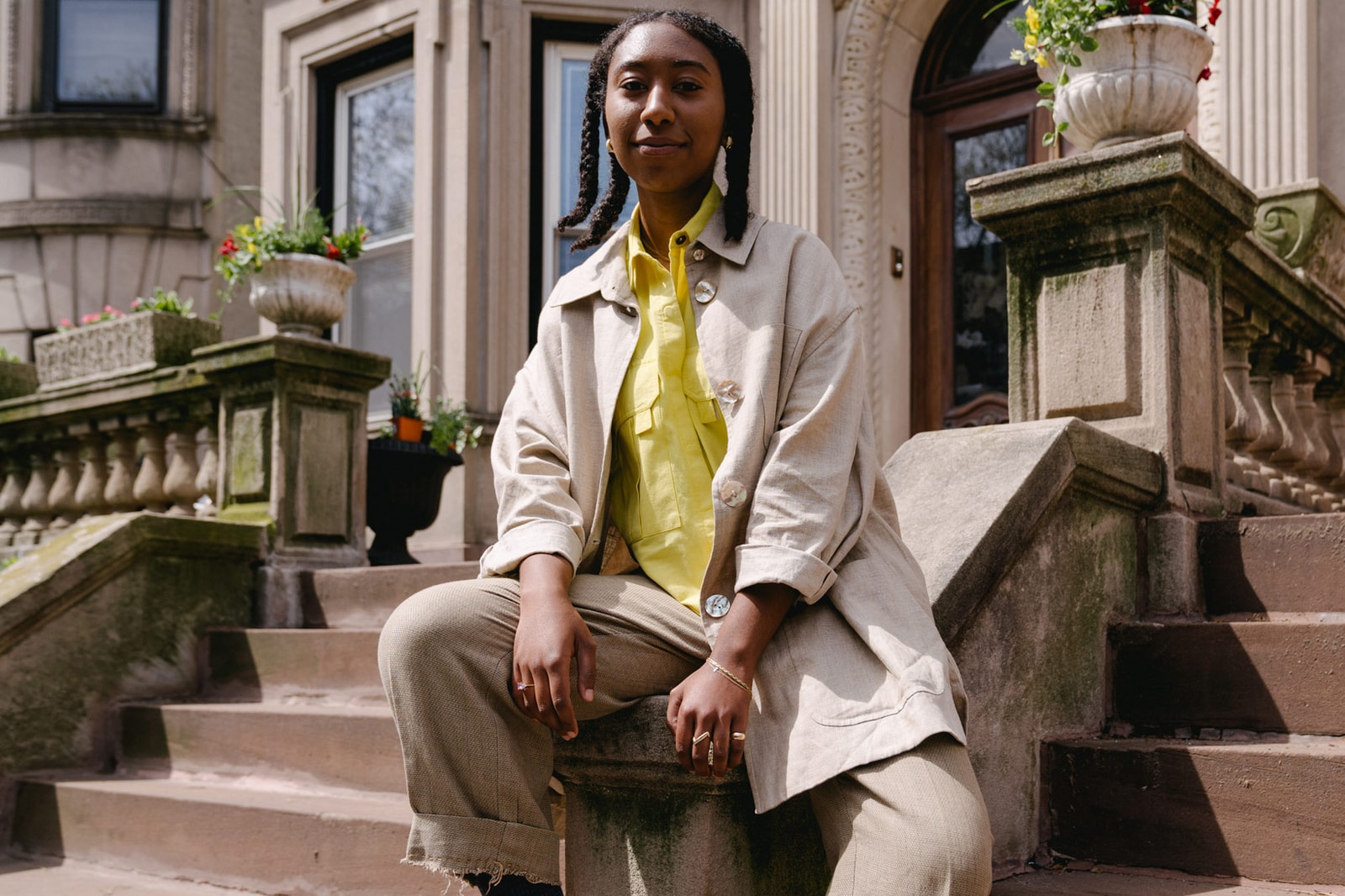 When did the idea of Golde first pop into your mind? What were some of the first steps you took to make it a reality?
Golde was born from my own experiences in the wellness industry. Growing up, my mom was dealing with an autoimmune disease and ended up seeing a holistically-minded physician who really helped her. I was in high school at the time, and decided I wanted to be a holistic physician as well — so I went down to NYU for college and was pre-med there. All was going well until I found out that my mom had to stop seeing her doctor because she couldn't afford the expensive fees. I realized in that moment that if I was going to do something in wellness, it had to be for everybody.
Post-college I was working in marketing for a bit, where I realized I could sort of marry my passion for wellness with a newfound love of brand-building. I partnered up with my longtime boyfriend Issey, who was really instrumental in making Golde a reality because he had experience in small biz operations via his family's candle company. Together we figured out the packaging, the product, and the brand ethos. At the time I felt wellness products leaned either super "crunchy granola" or so ultra-luxe that they were totally unattainable and inaccessible to me. We centered Golde around the idea that being well should feel good — that wellness didn't need to feel like a chore or a sacrifice. Once we nailed that down, a lot of the details came together very organically.
Where did the name Golde come from and how did you develop the approachable and friendly visual aesthetic of the brand?
The name was originally inspired by the golden color of our first product, the turmeric tonic blend, but it also speaks to our ethos around wellness in general. We want our customers to "feel golden," and I think in a lot of ways that incapsulates our inclusive, feel-good vibes.
1 of 4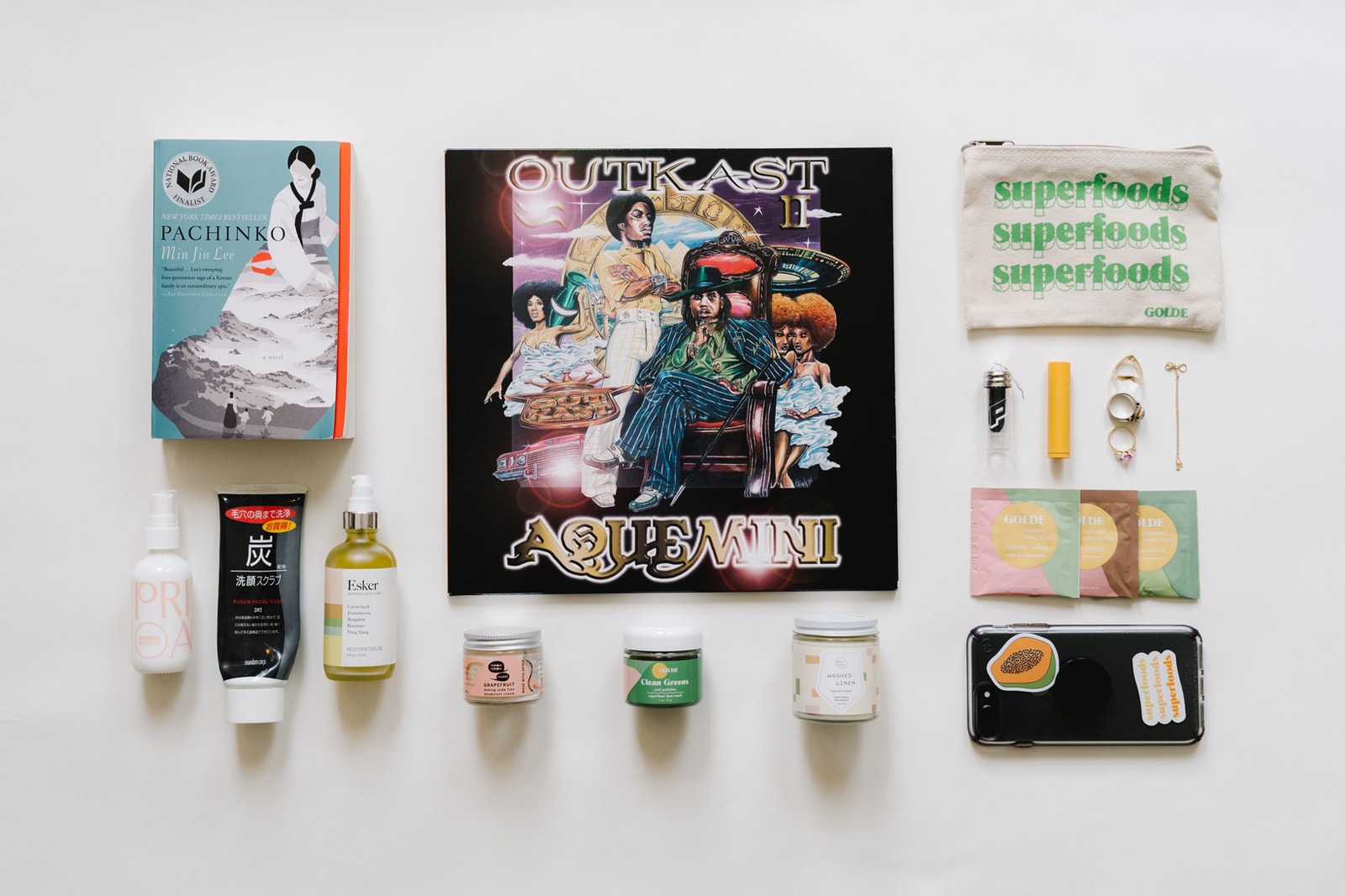 2 of 4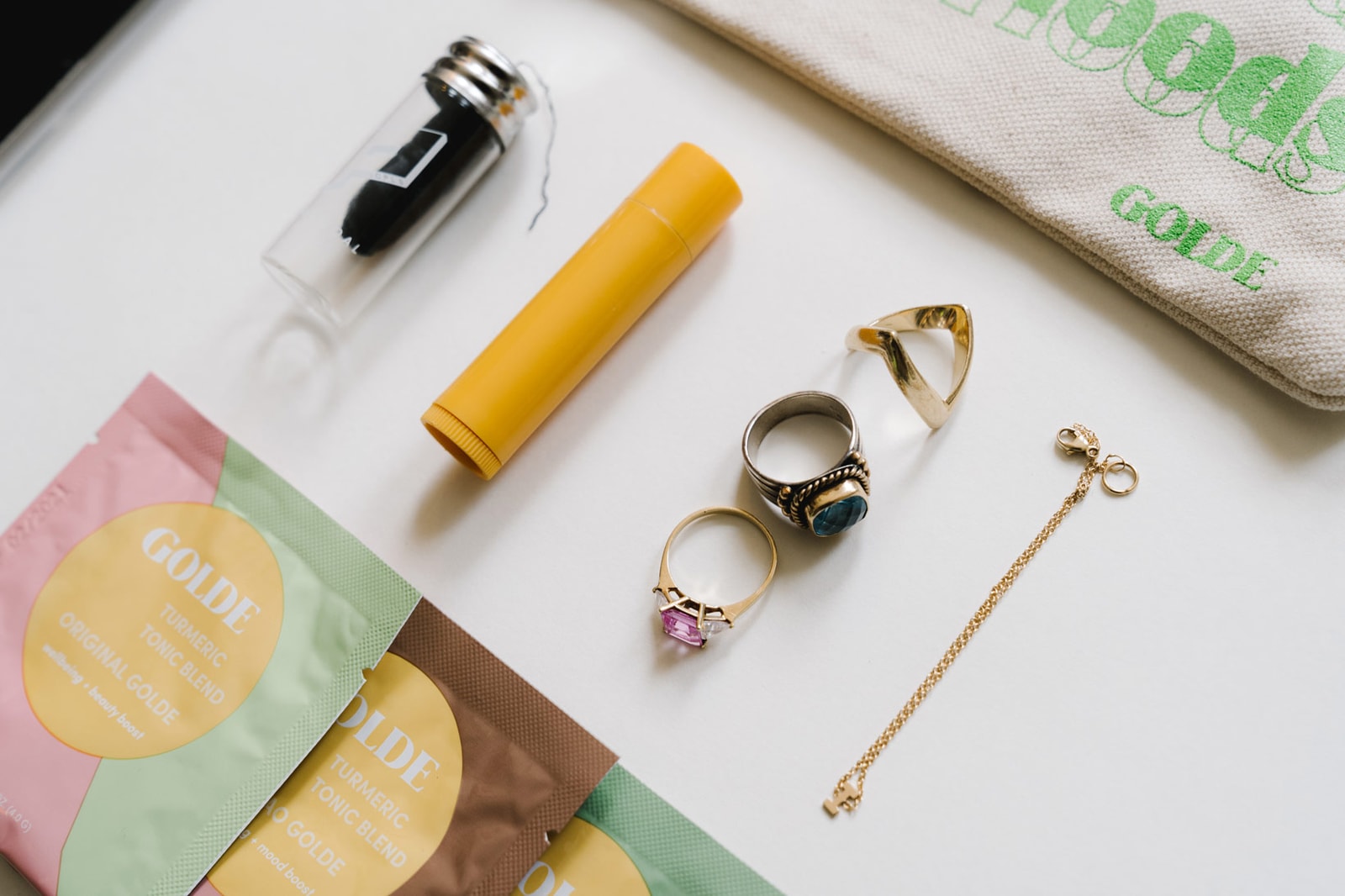 3 of 4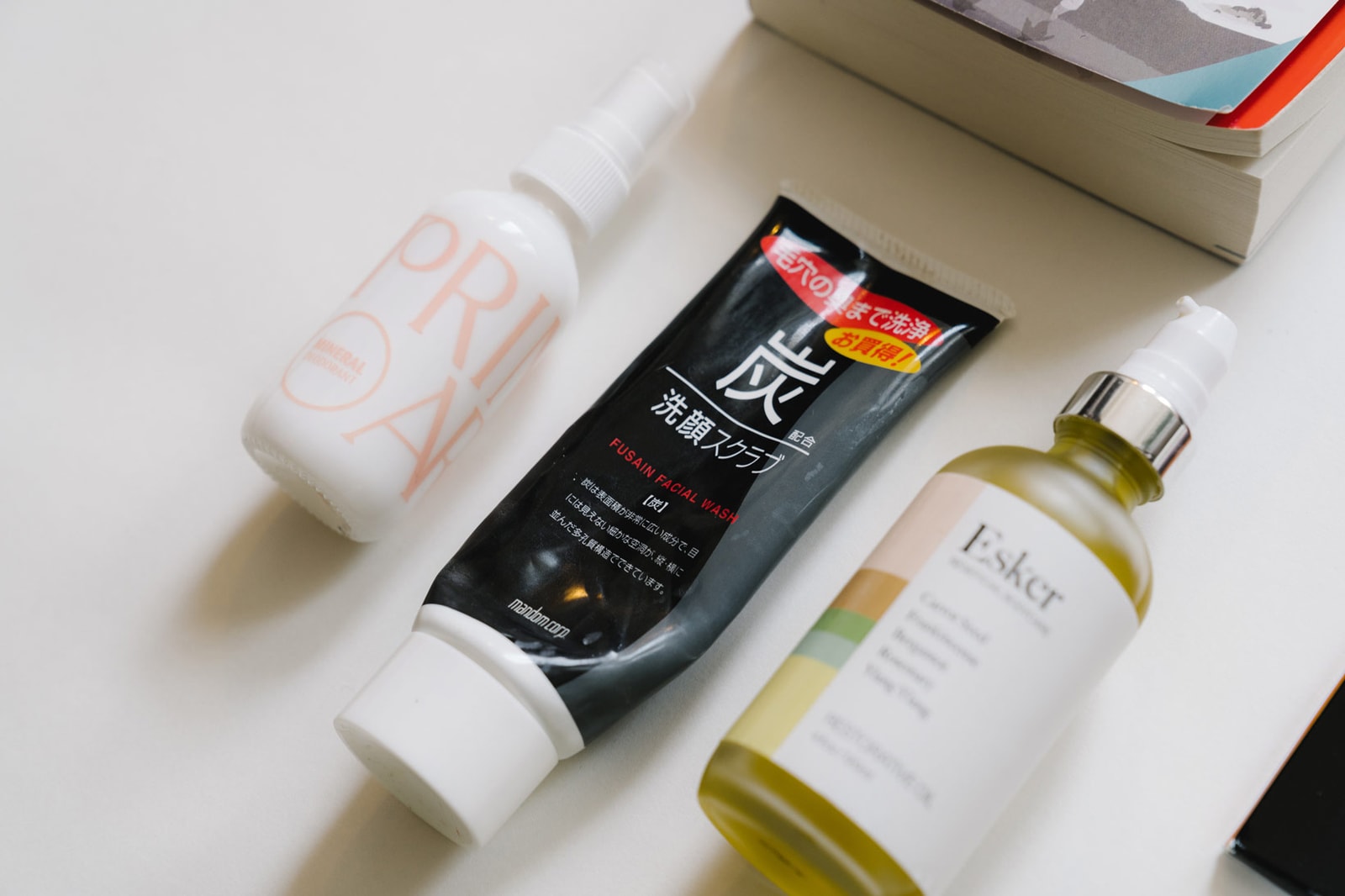 4 of 4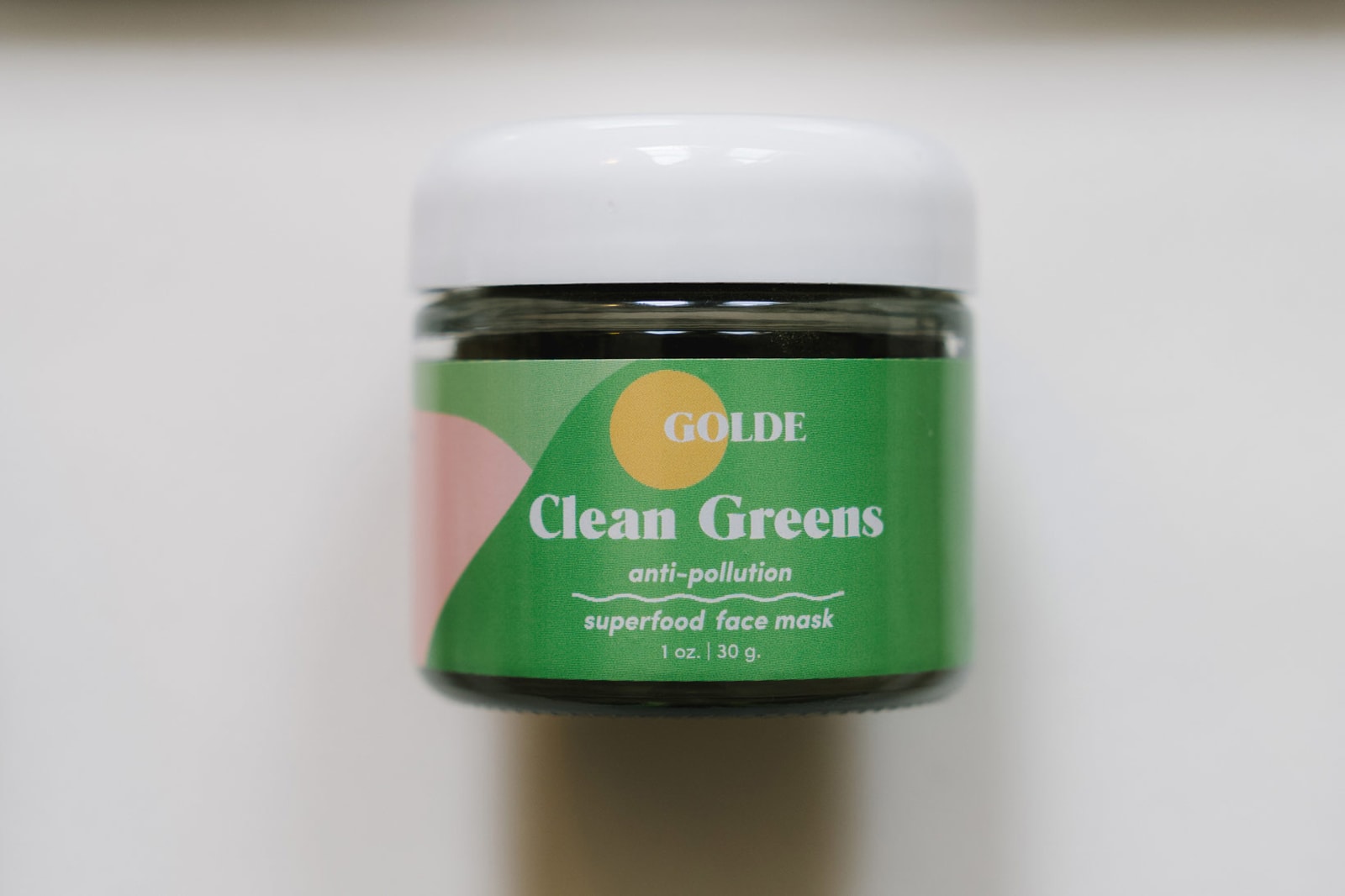 What does the average workday look like for you?
I'm a morning person so I'm generally up around 5:30 a.m. I get up, check my emails for anything urgent, and then do some stretching or a workout video if I have time. After that I like to do a quick mask before my shower — I alternate between our Lucuma Bright and Clean Greens every day. I work from home, so post-shower I'll get dressed and post up in my living room and get to work. Each day is a little different. We're still a small team (it's me, my boyfriend/co-founder Issey, and our Community Manager, Maitreya) so we each have a lot on our plates. I handle all of the sales and marketing, so my first priority is handling invoices for our retail partners and fielding any inbound partnership requests. Issey and I are always working on crafting up new products, so we'll do research on that and work with our manufacturers to figure out the details. Then there's the not-so-sexy stuff: managing finances with our accountant, putting out random operational fires — this is the reality of running a small business without a big team. You handle everything yourself. It can get stressful, but after two years we're pretty good at managing the daily ups and downs.
Listen to your body and you'll know which direction to head in.
What are some things that you do to de-stress from everyday work life?
Because I work from home it can be really hard to fully "turn off" because I never really leave my office. If I'm able to work efficiently in the morning I try to wrap everything up by 5 p.m. and go for a long walk. Especially now that summer is coming, it's so nice to get outside and get some sun and (relatively) fresh air at the end of a workday. I definitely have to actively distract myself to keep from jumping back into work, so in the evening I'll read a book, or veg out on the couch and watch TV.
1 of 2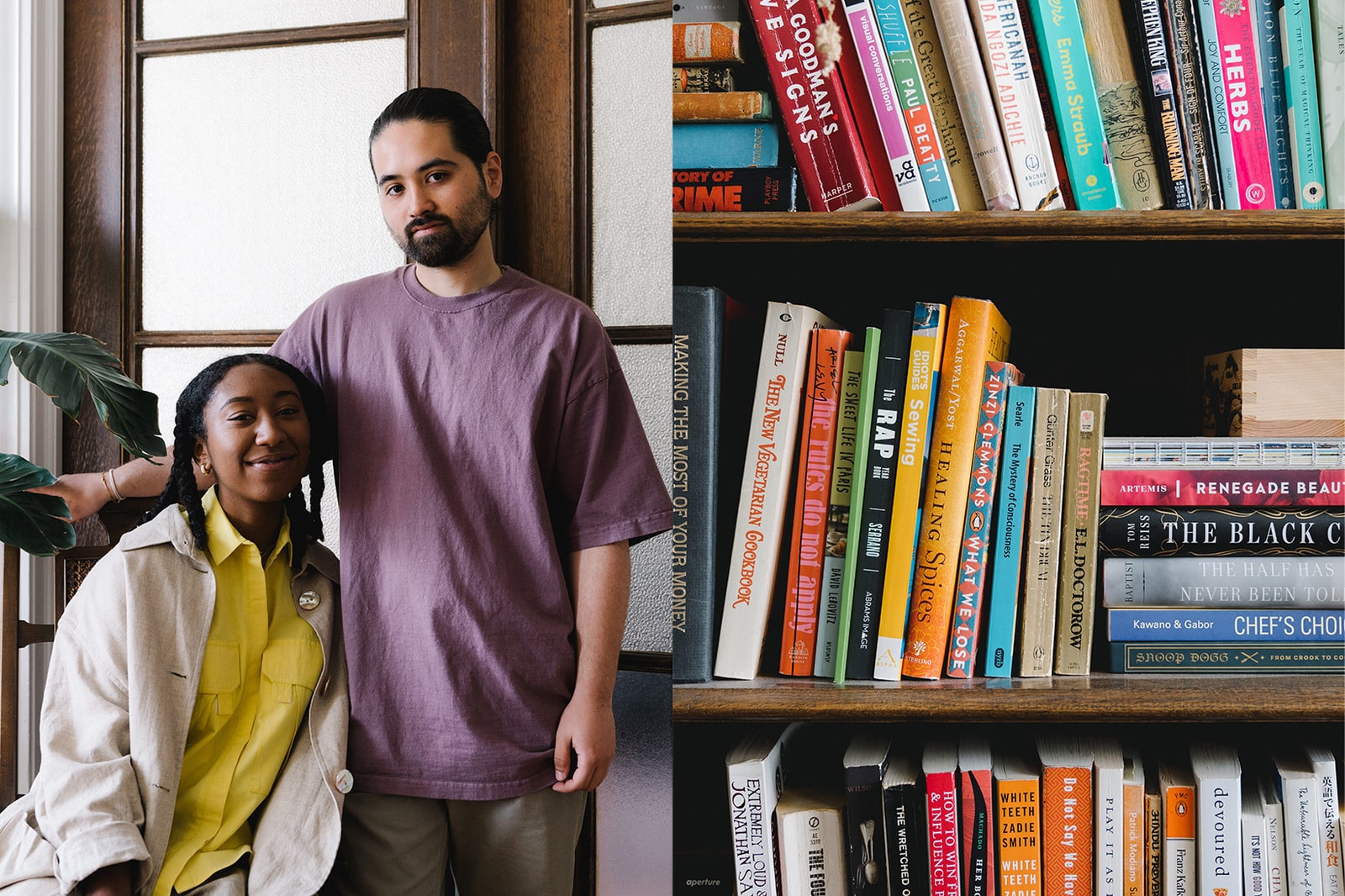 2 of 2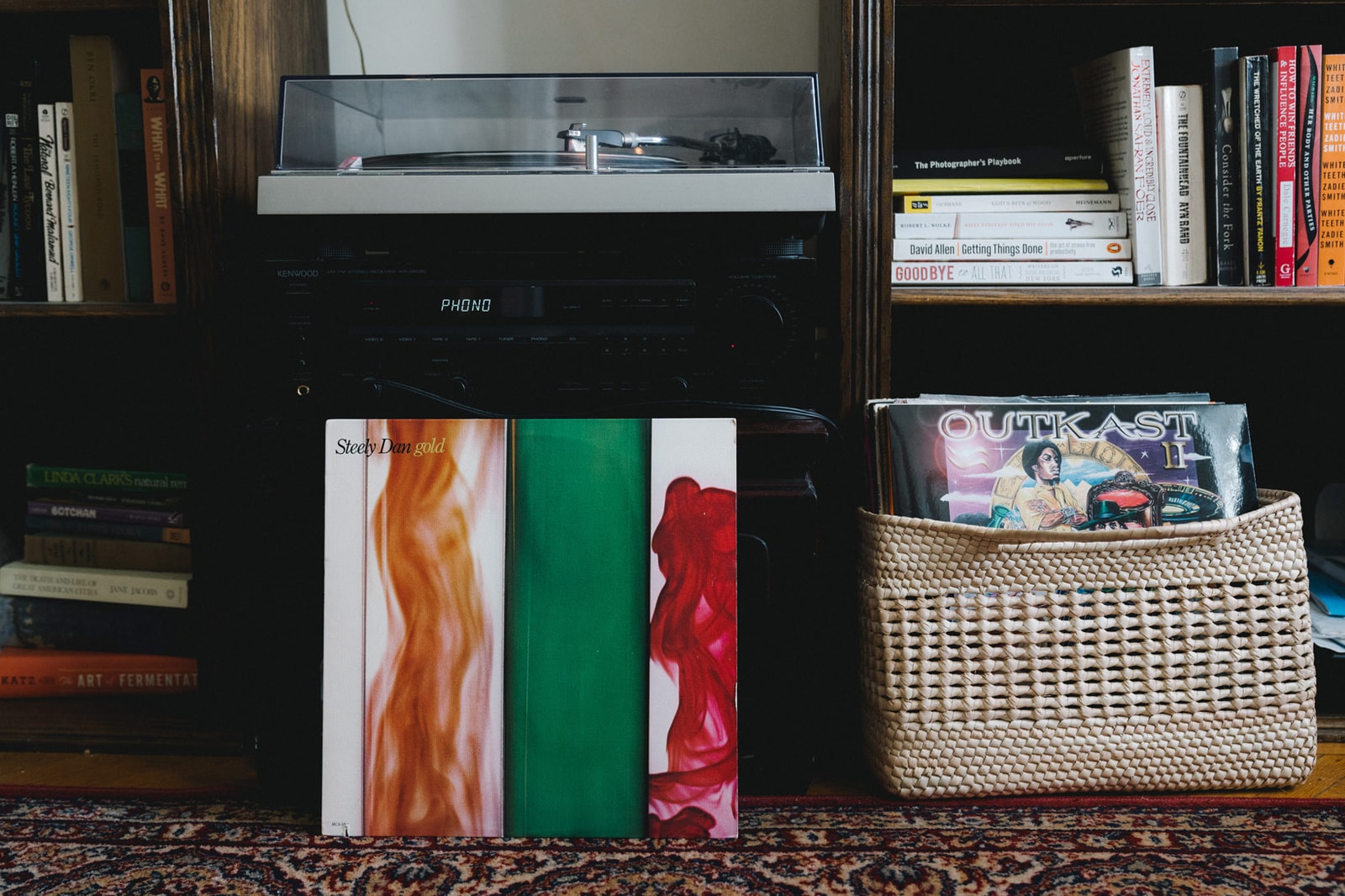 Your Office Hours series on Instagram provides a wealth of information for young entrepreneurs. What made you decide to launch this series and how has it helped you grow as a businesswoman?
Office Hours was inspired by my own entrepreneurial journey. When Issey and I first launched Golde, we were 23 years old with no connections and no funding. We had no idea what we were doing, honestly. Over the past 2 years, we taught ourselves everything from scratch — how to design packaging, how to get retailers, how to finance the business. As Golde grew, I started to get more and more questions from friends or strangers over DM who wanted help launching their own business. I realized that entrepreneurship was like this black box to most people, there was no transparency. Office Hours is my way of breaking down the core concepts of entrepreneurship to make it a little more accessible to early-stage founders. It's been such an incredible opportunity for me to connect with a new community, and to see how far I've come as a CEO.
The wellness industry can be a bit intimidating with all of the information out there. How do you recommend someone should approach building a more holistic lifestyle?
I think it all comes back to this idea that being well should feel good. Your wellness routine includes all of the daily habits that help you feel like your best self — whether that's an AM workout or calling a friend to talk. There's a lot of pressure these days to immerse yourself in the latest diet, meditation technique, or whatever. That's great if it works for you, but don't feel like you need to engage with every opportunity to achieve "wellness." Listen to your body and you'll know which direction to head in.
Share this article