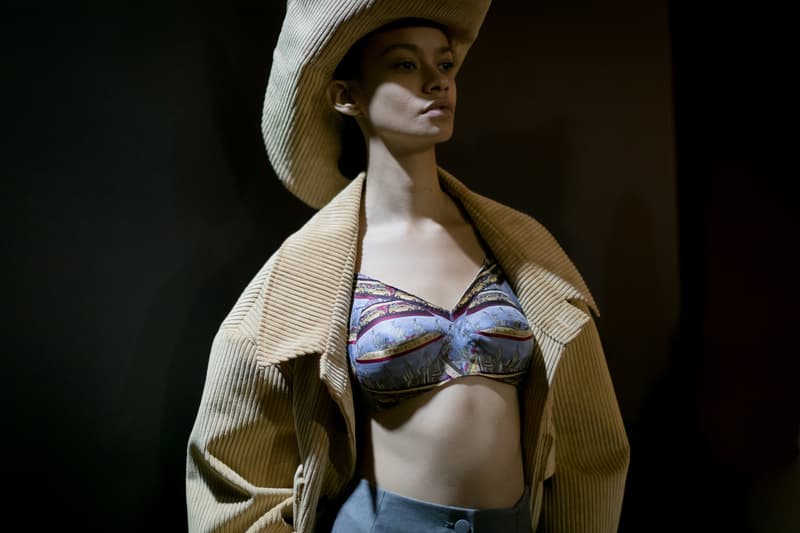 Fashion
Our Five Favorite Instagram Accounts This Week: Queer Designers You Need to Know
Featuring No Sesso, Vaquera, Sies Marjan and more.
Our Five Favorite Instagram Accounts This Week: Queer Designers You Need to Know
Featuring No Sesso, Vaquera, Sies Marjan and more.
In celebration of Pride Month, we're highlighting five LGBTQ designers you should be paying attention to right now. Among the selections, we've included No Sesso which is helmed by trans designer Pierre Davis in addition to Christopher Johns Rogers, an eponymous label based in Brooklyn, New York. This week's roundup provides a spotlight for small brands that have created distinct pieces that speak to the immense depth within the queer community and the designer's backgrounds.
Keep reading below to check out our favorite picks created by LGBTQ designers.
HYPEBAE PICK:
Created back in 2015, No Sesso is spearheaded by trans designer Pierre Davis. The Los Angeles-based designer has been known to mix relaxed pieces with garments that are a bit reminiscent of vintage separates. In this past
New York Fashion Week
, Davis showcased a matchless and imaginative
Fall/Winter 2019
collection during her
presentation
. The range which was the designer's first-ever show in New York (the brand's second show ever) consisted of a luxe bustier, faux fur pieces, patchwork pants and more.
HYPEBAE PICK:
At just 25 years old, Baton Rouge-born designer Christopher John Rogers has built a close-knit community with his punchy pieces packed with energetic prints. Recently, the creator was announced as a
CFDA/Vogue Fashion Fund 2019
finalist among other emerging talents. For his
FW19 collection
which was his second presentation, he stuck to his guns and served up a color-heavy lineup including dramatic gowns, patterned eveningwear and chic suiting ideal for cocktail hours. Rogers' talented eye for womenswear is unmatched at the moment.
HYPEBAE PICK:
When we think of Sies Marjan, the brand dreamed up by Dutch creative director Sander Lak, we think of garments created with immense attention to detail and cult-worthy platform footwear. Though the brand has only existed since 2016, it has risen swiftly in its status thanks to Lak's ability to evoke emotion. If you take one look at the color-centric, romantic
FW19 presentation
from back in February, you'll get it. Marking his first show (Spring 2019), Lak won the prestigious
Swarovski
Award for Emerging Talent at the
CFDA Fashion Awards
back in 2018.
HYPEBAE PICK:
At one point during Raul Lopez's fashion journey, he was one of lead designers at New York brand
Hood By Air
, according to
THEM
. Once he decided to move on from HBA to launch his own genderless line he began building his own brand, LUAR. The brand's most recent FW19 show was inspired by the Brooklyn girls Lopez admired years ago when he was a preteen, as reported by
Vogue
. That inspiration led to inventive denim pieces, rich textured separates and zip-detailed pants. One moment that proved to be monumental for the designer included a
wedding gown
he designed for his friend Cynthia Cervantes that quickly went viral. The whimsical all-white piece featured a dreamy headpiece and a splendid draping technique.
HYPEBAE PICK:
Made up of four designers (Patric DiCaprio, David Moses, Bryn Taubensee, and Claire Sully), Vaquera has been on our radar for quite some time now. This brand seemingly emerged out of thin air a bit over three years ago. Since its launch, it has shared unconventional designs that willingly could be described as gaudy and experimental. For example, its
FW18
show held in New York took direct inspiration from religious practices. This led to a collection including an outlandish christening gown, a craps-table T-shirt dress and dress created with a pastor's robe in mind among other head-turning selections.
Share this article