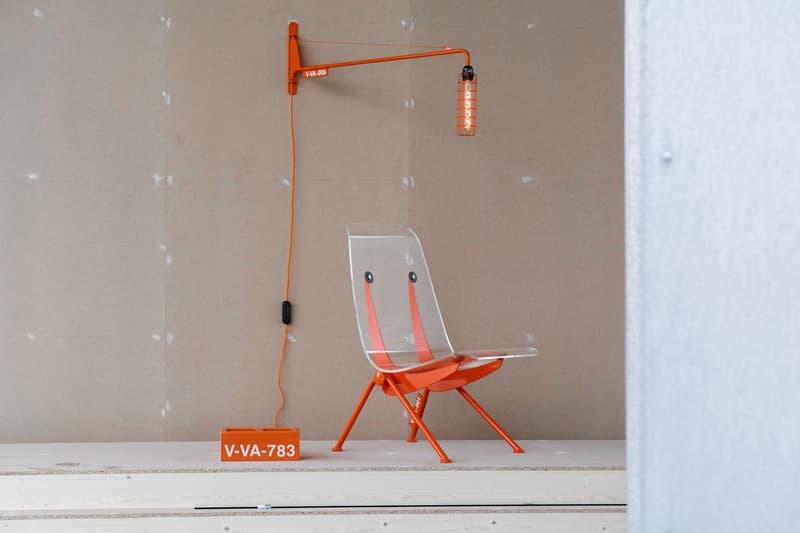 1 of 3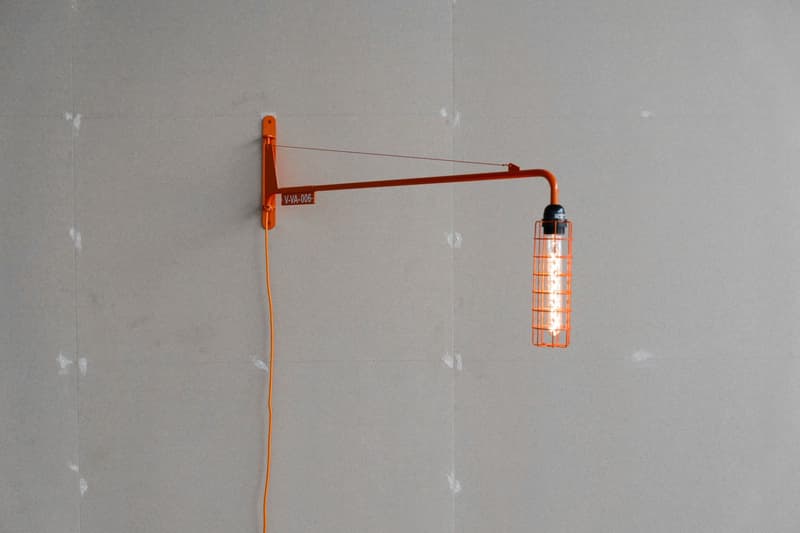 2 of 3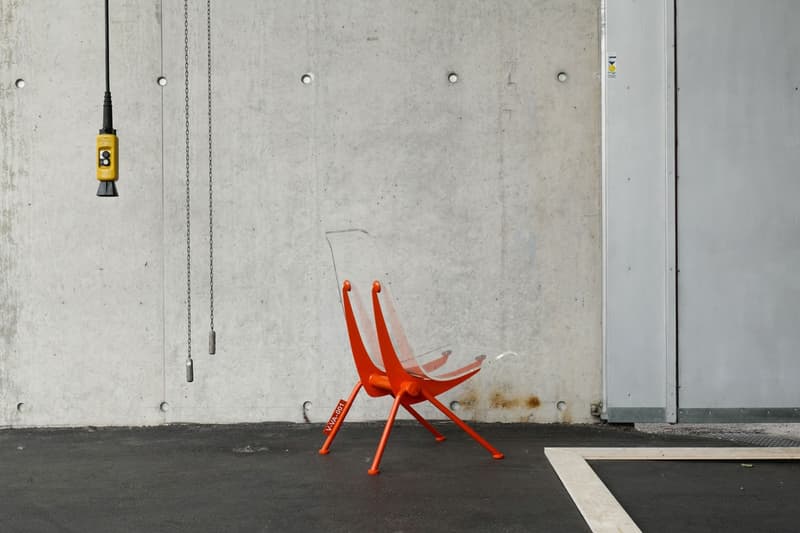 3 of 3
Art
Art & Design
Virgil Abloh Unveils Vintage-Inspired Art & Design Collaboration With Vitra
"TWENTYTHIRTYFIVE" launches during Art Basel.
Virgil Abloh Unveils Vintage-Inspired Art & Design Collaboration With Vitra
"TWENTYTHIRTYFIVE" launches during Art Basel.
After taking to Instagram to tease an upcoming exhibition, Virgil Abloh launches a new art installation with design company Vitra. Alongside the launch of Art Basel, the Louis Vuitton menswear artistic director has designed and brought to life numerous art pieces and three exclusive home design products to go on display at Vitra Campus in Weil am Rhein, Germany. The installation is four miles away from Art Basel festivities.
Divided into two parts titled "Past/Present" and "Tomorrow," the first portion includes a collection of furniture and other items by Charles and Ray Eames. Additionally, according to an official press release this section consists of physical objects, colors and materials, which are viewed through a filter reminiscent of a dream sequence of a teenager. "Tomorrow" focuses on the future year 2035 by showing the fictional first owned home of the young adult as time has gone on. Notably, the installation "addresses the degree to which our environment influences our life path." In the previously mentioned press release, Abloh notes that furniture may not be a necessity in 2035.
Currently, furniture is relevant — especially if Abloh has a hand in designing it. In tandem with the installation, Abloh and Vitra will release a total of three new products. First up is Antony, an armchair originally developed by Jean Prouvé in the '50s of the same name. The designer recreates the iconic piece into one with an orange lacquer finish. It also has a plexiglass shell that reveals its metal supporting structure. Only 100 of the chair will be available.
The collection is also comprised of Petite Potence, a lamp inspired by another Jean Prouvé design. Abloh reimagines the creation by adding an orange lacquer finish and LED bulb to the design. 300 of these pieces will be created for sale.
The Ceramic Block rounds out the range. Abloh and Vitra created 999 collaborative ceramic orange bricks. Each one will be numbered and they'll be displayed together at the exhibit. At the space, viewers are able to purchase one and remove it from the structure.
"TWENTYTHIRTYFIVE" will be on view at the Zaha Hadid-designed Fire Station at the Vitra Campus, just four miles north of Basel beginning on June 12 through the end of July. The three products will be available from June 12 at the Vitra Campus, and for European residents, at Vitra's online store. North American fans will receive an opportunity to view the exhibition when it arrives at Vitra's New York City showroom, slated to open in the fall. Upon this opening, the products will also be available online for U.S. customers.
While you're here, take a look inside Virgil Abloh's MCA Chicago art exhibition featuring 20 years of his contributions to the art, design and fashion industries.
---
Share this article