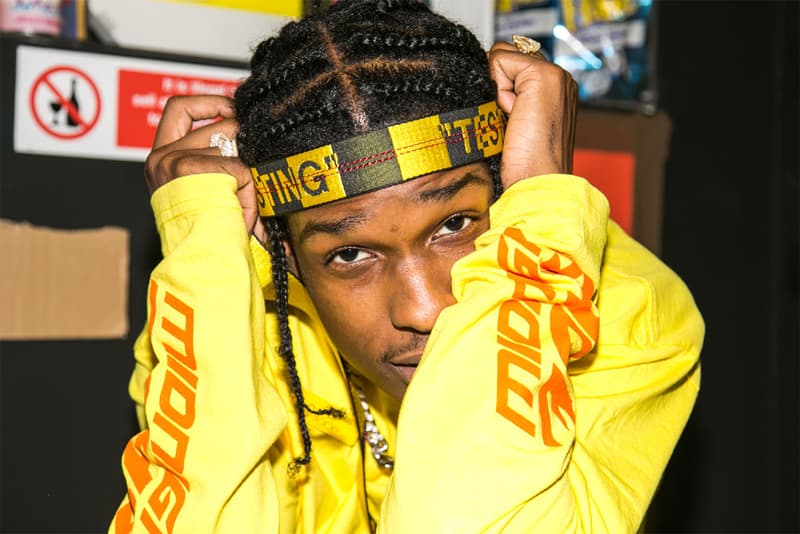 Culture
UPDATE: A$AP Rocky Detained in Sweden for Two Extra Weeks, Charge Reduced to Assault
The rapper was initially slated to headline Wireless Festival in London this weekend.
UPDATE: A$AP Rocky Detained in Sweden for Two Extra Weeks, Charge Reduced to Assault
The rapper was initially slated to headline Wireless Festival in London this weekend.
UPDATE (July 7, 2019): Following the news that broke out earlier last week that A$AP Rocky had been arrested for an alleged physical altercation, Radio 1 Newsbeat now reports that the rapper will be detained in Sweden for an extra two weeks as announced by Swedish authorities. Originally slated to headline Wireless Festival in London today, Pretty Flacko will not be released in time for the performance.
A representative from the festival states that his "lawyers are appealing the decision." If a conclusion for the investigation is not made within two weeks, it is possible that A$AP Rocky may be detained for an additional two weeks. For the time being, his charge has been reduced from aggravated assault to assault.
---
On July 2, American rapper A$AP Rocky along with three individuals were arrested after his performance at the Smash hip-hop festival in Stockholm, Sweden. A Swedish Prosecution Office spokesman verified that Rocky was arrested for suspected "gross assault," CBS News reports.
The rapper posted short video clips of the incident on his Instagram account to claim his innocence the day after TMZ broke the scandal on July 1. The video shows Rocky and his associates walking away from the young men arguing over some headphones or a cellphone. Slight physical interaction is involved while the rapper repeatedly warns the young men to walk away.
"So a few drug addicts are not my fans," he states in his caption. "We don't know these guys and we didn't want trouble, they followed us for 4 blocks, and they were slapping girls butts who passed, give me a break." A woman not visible in the frame of the video can be heard in the background telling Rocky that one of the young men, "slapped my ass and my girlfriend's ass."
Under Swedish law, Rocky and his friends can be held for up to three days before they have to appear before a judge to face formal charges, but it might not take that long.
A representative from the prosecutor's office on Wednesday stated that the investigation was still in "an initial stage," so stay tuned for further updates.
In the meantime, check out the rapper's latest AWGE and Needles Capsule collaboration.
Share this article