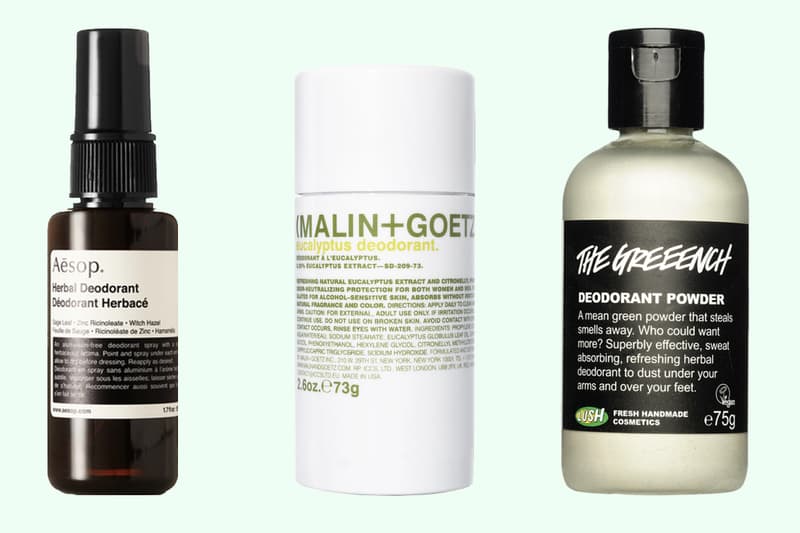 Beauty
Here Are the Best Natural Deodorants Available in the UK
Green options from Aesop, Lush and more.
Here Are the Best Natural Deodorants Available in the UK
Green options from Aesop, Lush and more.
Natural deodorants have been around for a while, but their popularity in the UK and globally has been eclipsed by more practical, easy-to-find and cheap alternatives. Recently, however, green beauty has become a real industry buzzword  as more of us become aware of the ingredients in our products and the effect they have on our bodies and the environment.
As more clean beauty options become available on the mainstream market, consumers are shifting away from popular drugstore products in favor of ones that do the job, but pose less threat to nature. With summer being the most sweat-inducing seasons of all, we rounded up some of the best natural deodorants on the market so you can try them out for yourself. From Aesop's Herbal Deodorant spray infused with essential oils to Lush's T'eo Solid Deodorant Bar, there's an option for everyone.
Scroll through the gallery below to see our top picks, and while you're here why not check out the HYPEBAE Beauty Consumer Survey?
Share this article