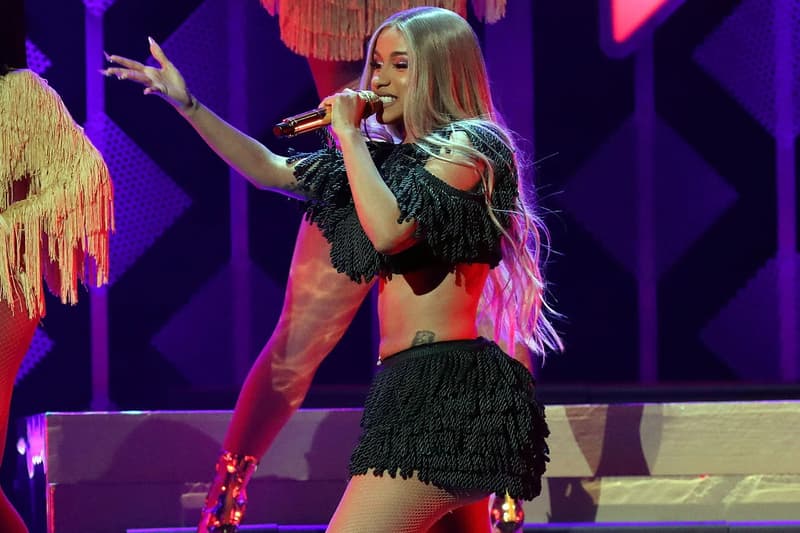 Culture
UPDATE: Watch These Teasers of the Upcoming 'Hustlers' Movie Starring Cardi B, Constance Wu & Jennifer Lopez
We can't wait.
UPDATE: Watch These Teasers of the Upcoming 'Hustlers' Movie Starring Cardi B, Constance Wu & Jennifer Lopez
We can't wait.
UPDATE (July 16, 2019): Teasers of the upcoming movie Hustlers have finally been released on the film's official Instagram account last week. The short clips last for split seconds showing the actresses' characters in their natural elements. Just when we couldn't be any more excited for the premiere, we catch a glimpse of dancer, model and budding actress Mette Towley as a stripper as well in one of the snippets. Watch the videos below as we wait for the official trailer to launch on July 17.
---
Cardi B is slated to make her film debut in the forthcoming stripper revenge movie Hustlers, according to Deadline. She will join Constance Wu of Crazy Rich Asians and Jennifer Lopez. Newcomers who will also be in the movie inlcude Keke Palmer, Julia Stiles and Lili Reinhart. Writer and director Lorene Scarfaria has set Hustlers in New York City. The feature film is based on a 2015 New York Magazine article will include former strip club employees who come together to get revenge against their Wall Street clients.
Cardi originally got her start in the entertainment industry on Love and Hip Hop: New York for two seasons. Her infectious personality has grown her a cult Instagram and Twitter following. Recently, she released a video for her hit single with Bruno Mars, "Please Me." Last month the rapper announced summer tour dates which included stops in Oklahoma, Virginia in addition to global cities such as London and Frankfurt, Germany.
Deadline reports that production for Huslers is set to begin on March 22 in NYC. At the moment, there is no official release date. Check back here as updates become available.
Share this article