Rihanna's Fenty Beauty Is Being Sued for "Intentional Discrimination"
Glossier faced a similar lawsuit last year.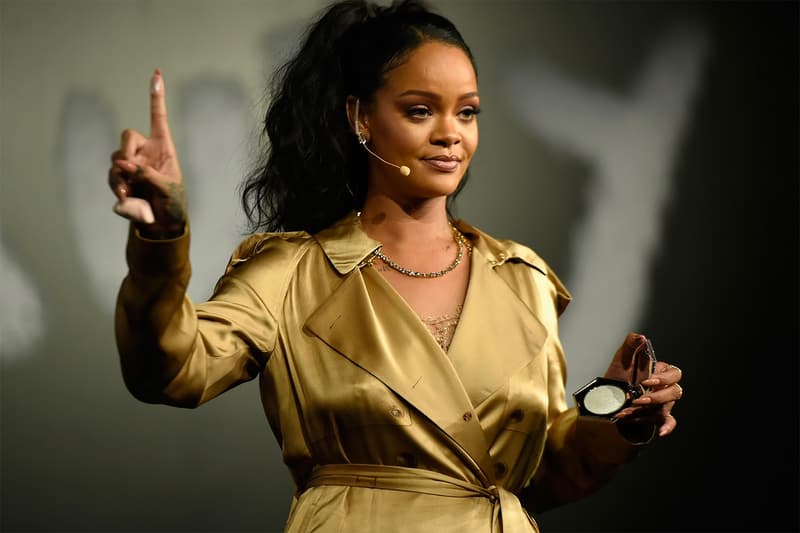 Rihanna's beloved makeup line Fenty Beauty has been filed with a new lawsuit claiming it of engaging in "intentional discrimination" by "making it impossible" for visually impaired customers to "properly and fully utilize its (e-commerce) website." According to The Fashion Law, the case that Beatriz Gutierrez filed against the LVMH-owned brand is one out of the many other companies being taken to court for not complying with the California state civil rights law.
Gutierrez's charges claim that she requires "screen-reading software to access and read website content using her computer." She adds that "despite readily available methods to render websites fully accessible to all," Fenty Beauty does not "make correct and proper use of alternative text, accessible forms, descriptive links, resizable text, and labels." Under California's Unruh Civil Rights Act (UCRA), "places of public accommodation must ensure that disabled individuals have as full and equal enjoyment to its website as those who are not disabled. This includes access to websites."
This is not the first lawsuit that the visually impaired individual has filed. Over the past six months, she has been targetting LVMH-owned brands like Sephora, Brioni, Breitling, Net-a-Porter, Ferrari, Proenza Schouler, Isabel Marant, Alexander Wang and more. From her case against Fenty Beauty, Gutierrez seeks "relief in the form of preliminary and permanent injunctions, which would bar Fenty Beauty from committing further violations of the UCRA, and an array of monetary damages."
This isn't the first time a beauty brand has been sued. Glossier has faced a similar lawsuit last year which you can read more about here. Official comments from the brand have not yet been released, so stay tuned for further updates.