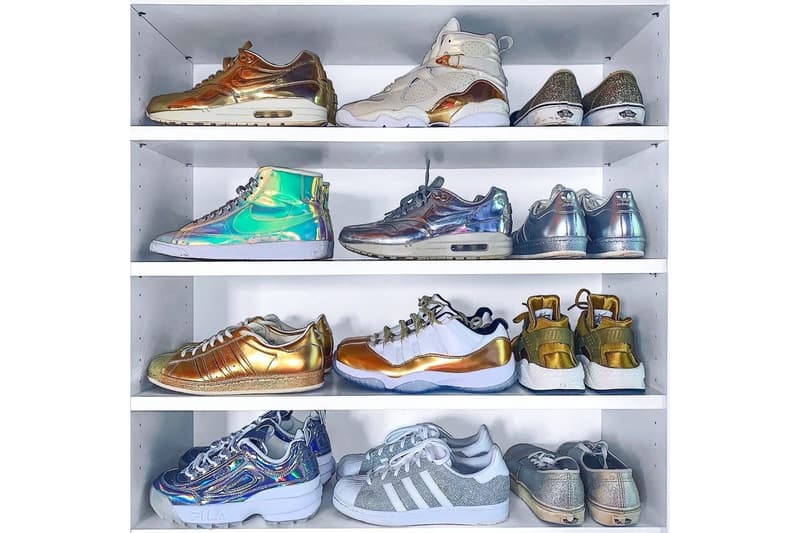 Here's What Sneaker You Should Be Wearing, According to Your Zodiac Sign
What's yours?
Winter is here, and we're constantly looking to elevate or sneaker rotation with some of the best trainers out there. It can be difficult to know which shoes to add to your seasonal round-up, which is why we've tapped into astrology to figure out which creps are your ultimate summer pick. Whether mercury is in retrograde or if there's a full moon looming, we know these trainers will add a pick-me-up to your month.
Ranging from classics from adidas Originals and Nike, to fashionable statement shoes from Balenciaga and Louis Vuitton, keep reading below to see which sneaker is the ideal cop for your zodiac sign. For more astrology, find out which scent you should be wearing based on your sign here.
Aries
Characteristics: Loyal, energetic, assertive and ambitious.
If you've been looking for a silhouette to match the loyalty of the Aries sign, Reebok's Club C85 is the one to cop. It's energetic design has been a favorite since its inception, and is all about ambition. The hard-working and dependable Aries needs a shoe they can rely on, and the silhouette is just that.
Head over to Reebok to get your hands on a pair.
Taurus
Characteristics: Sensual, stubborn and dependable.
One of the strongest signs in the zodiac, the Taurus, is often analytical and introspective. They are known to be reliable and stable, as well as stubborn and incredibly goal-oriented. To match the force of the Taurus personality, a sneaker like the COMME des GARÇONS x Nike Outburst is the ultimate pick because of its chunky yet sensual appeal. Get it now at SSENSE.
Gemini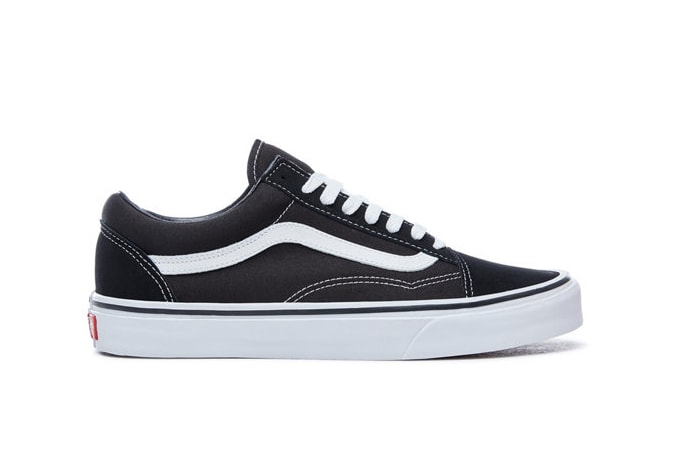 Characteristics: Curious, witty and affectionate.
The Gemini gets a bad reputation, but the sign is actually one of the most caring of the zodiacs. They always put the needs of others before their own, and are always affectionate and loving. The sign is also incredibly versatile, just like Vans' signature Old Skool silhouette.
The sneaker can be worn with a dress to a nice dinner, as well as with your favorite jeans on a run to the supermarket – its versatility perfectly matches the Gemini's personality. The shoe is ideal for day-to-day wear, and will without a doubt become your loyal pair of trainers. Get them over at Vans.
Cancer
Characteristics: Nurturing, compassionate and practical.
The kind-hearted Cancer needs a sneaker that matches its appreciation for beauty. The sign often avoids conflict at all cost, and are always creative and open-minded. The ideal sneaker for this sign would the stylish Acne Studios Bolzer, which brought trendy distressed design to a retro-inspired silhouette.
The beautiful details of the eye-catching shoe will not go unnoticed by the Cancer, and can be purchased over at MATCHESFASHION.
Leo
Characteristics: Creative, faithful and proud.
The passion of a Leo is unmatched, and the faithfulness of the sign is one you don't often come across. The sign can sometimes be mistaken as self-centred due to its prideful nature, but its warm heart and passion will always overpower this side. The Leo needs a shoe like Nike's gold take on the retro P-6000 silhouette to match its shimmering personality, just like the metallic iteration currently available online at Nike.com.
Virgo
Characteristics: Organized, practical and sophisticated.
For a practical sign like the Virgo, there's no better shoe than one that perfectly matches the sign's sophisticated, classic appeal. Opt for a classic like New Balance's signature 990v4 silhouette in a "Classic Grey" colorway, which is both practical but also easy to mix and match, and right on trend.
Get your pair over at New Balance.
Libra
Characteristics: Adventurous, diplomatic and problem-solving.
Libra's are good at making everyone around them happy, which is why the adventurous and charismatic sign needs a sneaker that shines just as bright as they do. Tyler, The Creator's ongoing collaboration with Converse is all about color, and it goes without saying that just a glance at the latest vibrant Chuck 70 will make you happy, just like the Libras in your life.
Get the sneaker now at select stores like GOLF WANG.
Scorpio
Characteristics: Powerful, wise and authentic.
Scorpios are often described as "true friends," which has a lot to do with their authenticity and wisdom. The sign is incredibly brave and resourceful, and is the type of person that will always be by your side no matter what.
There's no better shoe for the sign than a trusted sneaker like adidas' signature classic, the adidas Originals Stan Smith. Cop the powerful silhouette over at adidas' website.
Sagittarius
Characteristics: Open-minded, loving and strong sense of responsibility.
The Sagittarius is known for its great sense of humor, which means it needs a sneaker to match its loving personality. The sign often inspires new ideas due to its open-minded nature, much like Balenciaga's now iconic Triple-S silhouette which began as a humorous take on the "ugly dad shoe," but grew into one of fashion's biggest trends.
Get your hands on a pair over at Browns Fashion.
Capricorn
Characteristics: Outspoken, assertive and responsible.
Capricorn is a leader by nature, and can be very assertive. Their outspoken personality and discipline is admirable, and capricorns make for good leaders. There's no shoe quite like Nike's signature Air Force 1, which has remained an iconic classic since its release in 1982.
The Air Force 1 is still a leader within footwear, and can be purchased in a handful of designs and iterations. Nothing beats the classic, though, which you can cop over at Nike.
Aquarius
Characteristics: Innovative, eccentric and deep.
Aquarius is easily identified by its adventuresome spirit. The sign thrives on action, is fearless and always ready to discover new things. This is Off-White™'s black-and-white sneaker is perfect, sporting a signature red zip-tie marking simple yet eye-catching aesthetic, just like Aquarians.
Retailing at $415 USD, the streetwear influenced shoe is available at retailers like SSENSE.
Pisces
Characteristics: Alluring, sensitive and free.
Pisces has a romantic and sensitive soul, which needs a sneaker that captures the softness whilst still showcasing the power of this sign. Because of the artistic nature of the sign a desire to escape reality is more than common, which is why the pisces needs a shoe that balances reality with a dream world.
Louis Vuitton's Archlight sneaker is the ideal shoe for the creative dreamer that is Pisces, capturing the zodiac sign's alluring personality with its edgy beauty. This colorful iteration is available at Louis Vuitton stores worldwide.
---
Share this article