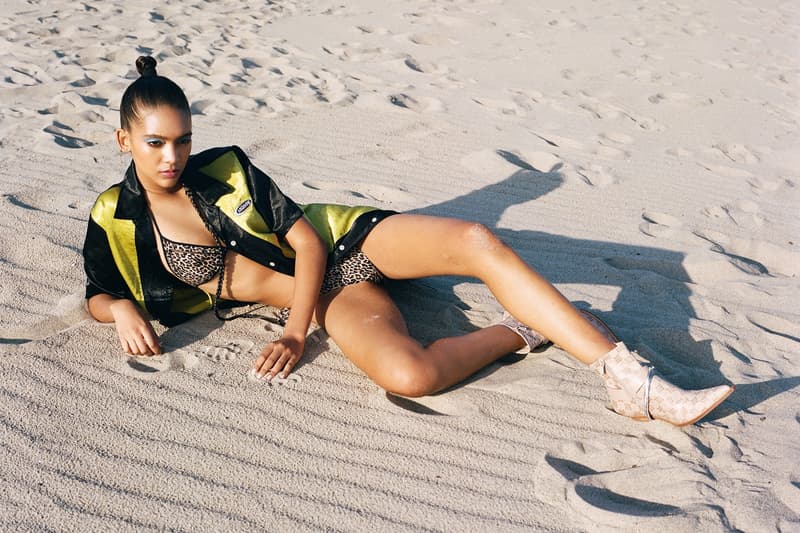 Fashion
Here Are The 5 Best Swimwear Trends of 2019, According to Your Favorite Celebrities
From Kendall Jenner and BLACKPINK's Rosé, to Winnie Harlow and Kourtney Kardashian.
Here Are The 5 Best Swimwear Trends of 2019, According to Your Favorite Celebrities
From Kendall Jenner and BLACKPINK's Rosé, to Winnie Harlow and Kourtney Kardashian.
With summer in full swing, you're probably looking for new swimsuits to wear to your next pool party. From Kendall Jenner, BLACKPINK's Rosé and Shay Mitchell to Winnie Harlow, Lucy Hale and Camila Mendes, we've rounded up the five best swimwear trends you should pay attention to this year.
Scroll down below for a list of bikini and bathing suit trends of 2019 as seen on celebrities. For more summer holiday gear, take a look at this affordable list of beach bag essentials.
Animal Print
Leopard, snakeskin and zebra, you name it. Animal prints have become a timeless trend for a while now across the diverse categories of fashion. You can mix and match different patterns with solid color pieces to change up your look.
Knotted Details
This trend has been steadily gaining momentum especially through the recent resort season. Not only are they great for customizing size and fit, but when placed at the right places they can also cover parts of your body you feel insecure showing. Knots can be added anywhere from the chest to shoulders and the back.
Underwire Tops
With retro styles taking the world by storm, underwire bikini tops have also become popular. They can add subtle but powerful accents to your beach look, along with added structure and support for against the beach waves for those who have larger busts.
Bikini Tops with Sleeves
If tanning is not your thing, look for bikini or rash guard tops with sleeves ranging from short to long. These pieces can be worn outside of the pool by simply matching with high-waisted denim shorts or a maxi skirt.
Tie-Dye
Beyond fashion, the tie-dye hype has reached Starbucks drinks, Nike sneakers and now swimwear. It adds just the right amount of summer-friendly aesthetics to your swim look.
Share this article