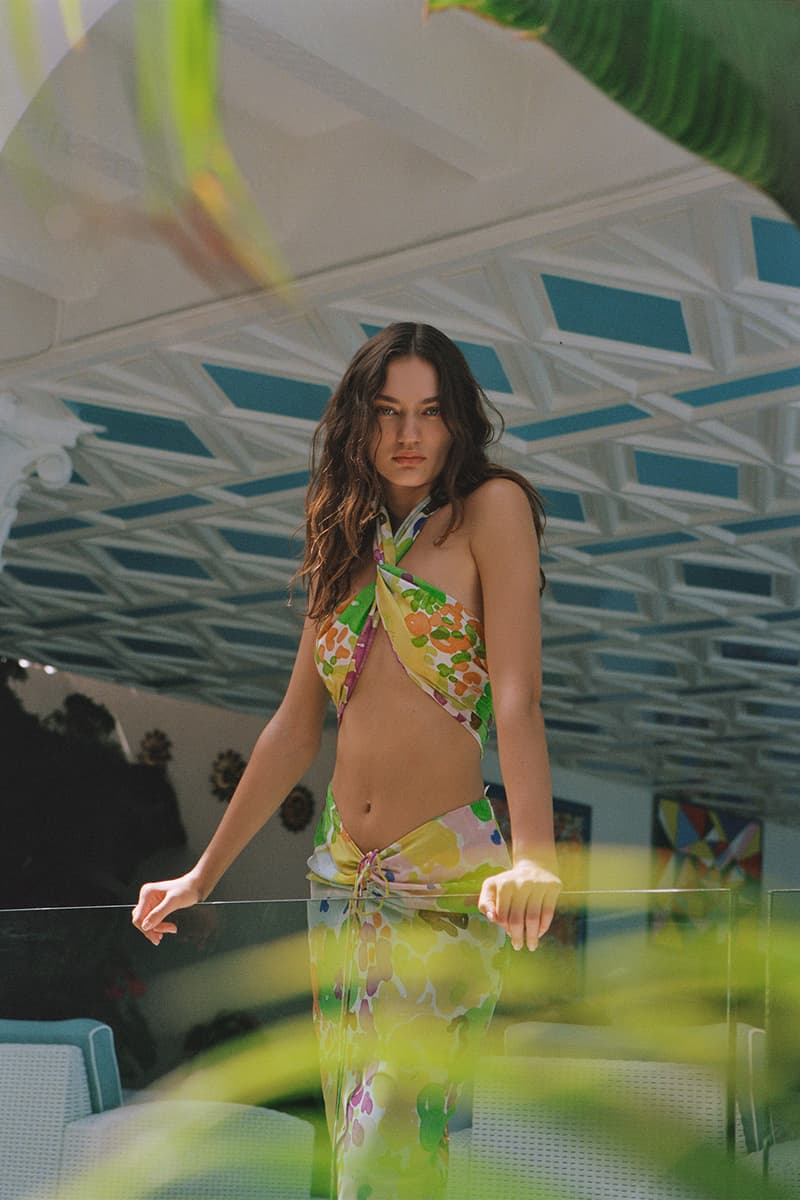 7 Wrap Halter-Neck Tops To Shake Up Your Summer Wardrobe
The trendy silhouette is all over Instagram feeds.
Fashion
7 Wrap Halter-Neck Tops To Shake Up Your Summer Wardrobe
The trendy silhouette is all over Instagram feeds.
2021 has brought back a lot of fashion trends and wrap tops — or crisscross halter-neck tops — are one of them. While you can easily rock the look by tying a silk scarf into a top (just take a look at the many TikTok tutorials), those on the hunt for more unique designs can also find plenty of options on the market. You can pair any wrap top silhouette with a romantic flowy skirt, or a pair of laid-back high waist pants and look like a million bucks.
Here, we've rounded up seven wrap crop tops arriving in different constructions. From an elegant silk design to a daring style that reveals a sliver of underboob, read on for some of the best summer tops you can shop online.
For more seasonal fashion inspiration, these hats and caps will work with any fit.
Made of 95 percent silk and five percent lycra, Frankies Bikinis' Matilda crop top wraps around the back and ties in the front. The silhouette features a halter-neck design and a loose, twisted construction that gives it an effortless look and feel.
With Jéan's Naomi Set features a wrap-around scarf silhouette, which you can style multiple ways depending on your preference. It also comes with a matching midi-length skirt featuring an adjustable tie-up front that forms a V shape at the waist.
Meshki's Ines is a classic halter-neck wrap top in a luxe "Catena" print. Exposing your waist, shoulders and half of your back, the daring piece features a sexy crop top fit.
Urban Renewal's printed wrap style top features a halter neckline, a cut-out on the front and a cropped hem. Crafted from sustainable materials, the silhouette is rounded out with wrap-around ties.
Urban Outfitters' wrap top boasts a strappy design with a versatile tie closure, allowing you to style the top to your liking. The V-neck, along with adjustable spaghetti straps, will add a touch of sensuality to your overall look.
The Charcoal Milana Wrap Top adds a fun twist to the style with draping fabric in the center. This piece is highly secure with its double-lined construction and adjustable straps.
Australian brand Lioness's versatile Saint Germain Wrap Top is designed with a plunging neckline. But don't worry, the thick straps will guarantee a secure fit.
Share this article