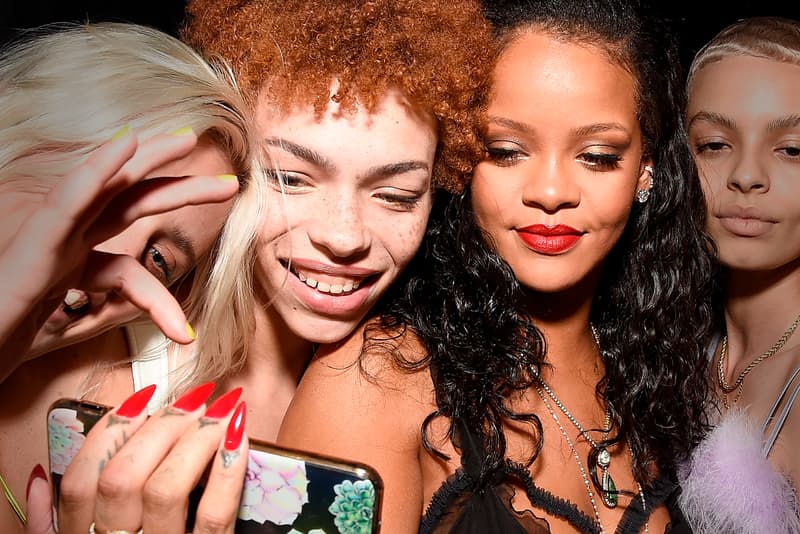 Culture
Savage X Fenty Model Carissa Pinkston Lied About Being Transgender
To avoid backlash following transphobic comments made online.
Savage X Fenty Model Carissa Pinkston Lied About Being Transgender
To avoid backlash following transphobic comments made online.
20-year-old model Carissa Pinkston has made a name for herself working for big name brands like Marc Jacobs, Prabal Gurung and more during the past year, and recently became one of Rihanna's models for her lingerie brand Savage X Fenty. Now, the model has ended up in a scandal involving previously made transphobic comments online, as well elaborate lies about being transgender herself.
"Being Transgender does NOT make you a woman. It makes you simply Transgender," wrote the model on Facebook, adding that "Being Transgender does not make you a woman in a Transgender context according to gender and sex." Once the Tweets surfaced, Pinkston posted a statement on her social media where she claimed to be a member of the transgender community herself. The now deleted post read: "I wasn't ready to come about it yet but today I got fired and I've been receiving hate mail and death threats ever since so I'm being forced to tell the truth. I'm Transgender. I transitioned at a very young age and I've lived my Life as a female ever since. It's been very hard to keep this secret but what I said about Trans-Women is a direct reflection of my inner securities and I have since come to realize that I am a Woman. WE ALL ARE!"
@SavageXFenty one of your models, carissa pinkston, is lying to her entire following saying that she's transgender when she is in fact not. she has also made multiple transonic statements on social media's. pic.twitter.com/MDDUOpiRlG

— cec? (@CeceliaJinks) July 23, 2019
Since her statement, many models and people close to Carissa have spoken out, revealing that she only "came out" to avoid further backlash. "Imagine being a model who got exposed for being a raging transphobe/saying extremely transphobic shit in the past and then resorting to LYING ABOUT BEING TRANSGENDER ONLINE FOR CLOUT IN ATTEMPT TO SAVE YOUR CAREER…? i know this person irl and she is SO CISGENDER?? Y'ALL I-?" wrote transgender model Aaron Phillip on Twitter.
Following the further backlash, the model posted a statement on Instagram where she admitted to lying about being transgender and apologised for her comments. "I'm truly sorry. I'm only 20 and I'm human. I make mistakes but I refuse to let them define me. I hope you all can forgive me and move on from this because I'm so much more than this incident and I'm not a coward," she wrote in the statement. All conversation has now been deleted, but the posts are screenshotted and available on Twitter.
Take a look at the tweets below, and let us know your thoughts in the comments below.
Share this article