Lizzo Is Reportedly Trying to Trademark "100% That B*tch"
The singer has also been accused of not creating the phrase.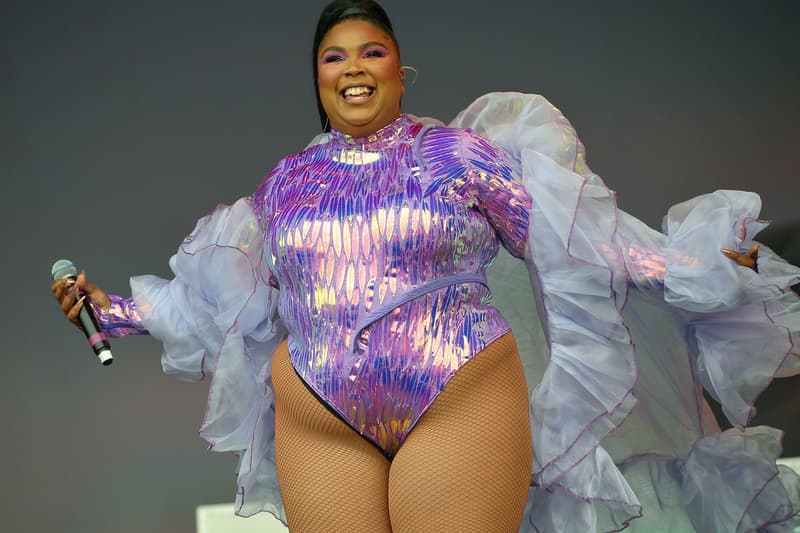 Celebrities like Kylie Jenner and Hailey Baldwin have recently been filing trademarks for everything under the sun, that could turn a profit in the future. Now joining the flock is the artist Lizzo who reportedly filed requesting to trademark the term "100% that b*tch." The phrase is pulled directly from her hit single "Truth Hurts."
According to The Blast, Lizzo is planning to use the phrase for "clothing merchandise, like t-shirts, jackets, jerseys, beanies, hats, bandanas and wristbands." She wants to "make sure that the lyric is cleared for any music or entertainment based recordings she plans on marketing."
In case you're unaware Lizzo has been accused of stealing the line from Mina Lioness, as reported by Dazed. Lioness alleges that she wrote the phrase in a tweet seven months before the singer dropped "Truth Hurts." Teen Vogue previously shared that Lizzo has attributed the phrase to a meme.
Lioness is still speaking out about Lizzo's alleged lack of attribution; she took to Twitter earlier this week and wrote:
"What I cannot get over is how brazen Lizzo and her team have been in ignoring my presence. They're doing it because they know I have no capital to address her. I'm just the poor Black girl from London that don't have a dog in the fight."
The singer's team has yet to comment on the recent tweets. Stay tuned here as more news emerges.
What I cannot get over is how brazen Lizzo and her team have been in ignoring my whole presence. They're doing it because they know I have no capital to address her.

I'm just the poor Black girl from London that don't have a dog in the fight.

— rt. hon. home secretaryina (@MinaLioness) August 28, 2019