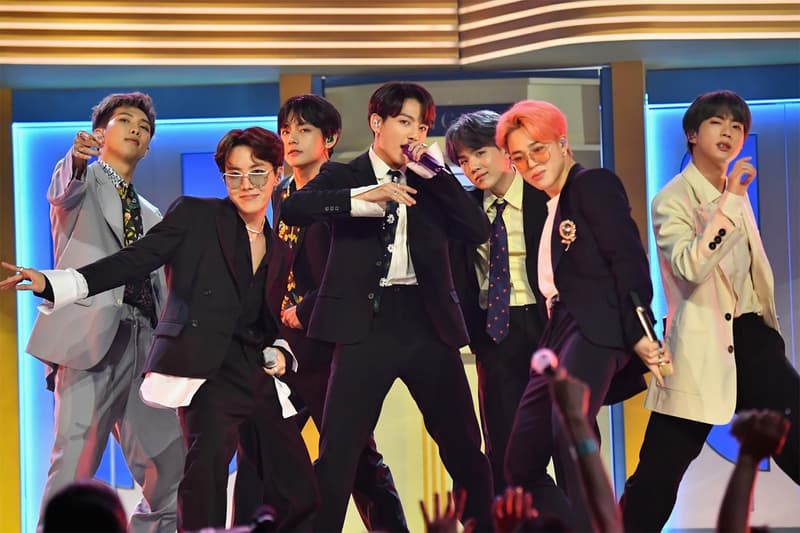 Music
Sorry K-Pop Fans, BTS Will Be on Hiatus for a While
Due to "relentlessly" performing for 6 years.
Sorry K-Pop Fans, BTS Will Be on Hiatus for a While
Due to "relentlessly" performing for 6 years.
This just in, BTS' parent company Big Hit Entertainment has announced this weekend that the K-pop band will be on an "official and extended period of rest and relaxation" due to "relentlessly" performing after six years. The official statement has also mentioned that the band's scheduled appearance at Sunday's Lotte Duty-Free Family Concert would be their last event before they head off on vacation. The rest of the message read:
"This period of rest will be an opportunity for the members of BTS, who have relentlessly driven themselves towards their goal since their debut, to recharge and prepare to present themselves anew as musicians and creators. This will also provide them with a chance to enjoy ordinary lives of young people in their 20's, albeit briefly. During this time, the members will rest and recharge in their own personal ways. Should you have a chance encounter with a member of BTS while they are on vacation, we ask that you show consideration for their need to rest and enjoy their private time off. BTS will return refreshed and recharged to return all the love you have and continue to show them."
Fans on Twitter were surprisingly supportive after news broke out: "For once in BTS' life, they're gonna feel normal people and can do whatever or anything they want out there after six years. Well deserved," one fan said, while another commented: "After six whole years BTS are going on vacation!!!!!!!!!!! Hope they get to do everything they've been wanting to do."
Other celebrities — like Selena Gomez and Ariana Grande — have previously addressed the importance of a performer's mental and physical health, and how taking a break in between huge projects is important. This will definitely be a well-deserved break for the Korean entertainers.
In related news, Billie Eilish opens up about mental health and anxiety in a new Rolling Stone interview.
[공지] 방탄소년단 공식 장기 휴가 알림 (+ENG) pic.twitter.com/fV4Aw5UNY4

— BigHit Entertainment (@BigHitEnt) 11 August 2019
it really hit so hard, doesn't it? for once in bts' life.. they're gonna feel normal people and can do whatever or anything they want out there after six years. well deserved.

— pran ♥ bts (@beemyhope_) 11 August 2019
after six whole years BTS are going on vacation!!!!!!!!!!! hope they get to do everything they've been wanting to do ? #restwellBTS

— ssksksksk and i oop (@ikran) 11 August 2019
The best part about @BTS_twt as creators and musicians is that they write & sing about their own experiences. Having this extended time to rest and just be "normal" gives them a chance to live a little. Enjoy it guys! See you on the other side ? #RestWellBTS

— Rafranz (@RafranzDavis) 11 August 2019
Share this article