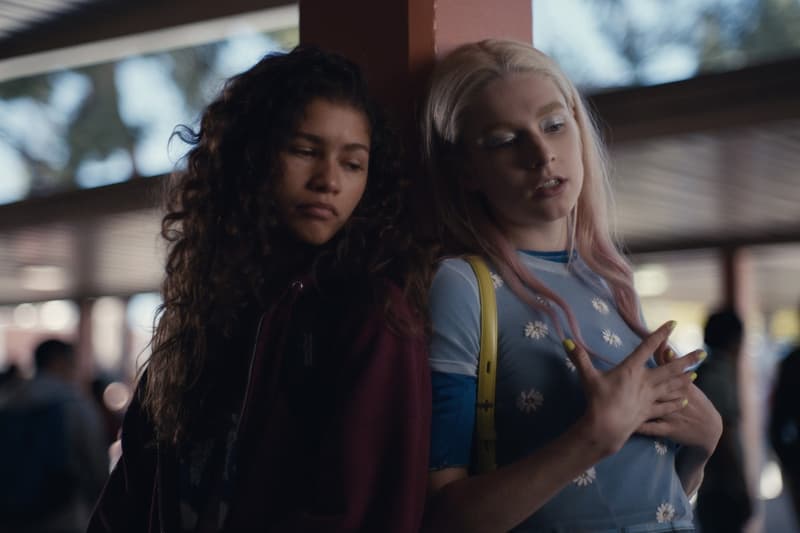 Film & TV
Here's Where You Can Cop Rue's Maroon Hoodie From 'Euphoria'
Recreate Zendaya's iconic look.
Here's Where You Can Cop Rue's Maroon Hoodie From 'Euphoria'
Recreate Zendaya's iconic look.
If you're still sad about Euphoria coming to an end, there's still a piece you can hold on to. Following the series finale, HBO has decided to drop a Rue-inspired hoodie, similar to the one Zendaya wears frequently in the series. Throughout the final episode, we see why the hoodie plays a big part in her life, being left on her fathers bed in a flashback after he passes away, before she picks it up and breathes in the last memories of her dad.
Worn as a security blanket, the maroon hoodie becomes a signature piece for Rue, and the color maroon was described as the character's "power color" by head makeup artist for the series, Doniella Davy. Zendaya even tweeted about the iconic piece, saying that she had a hard time letting go after the season wrapped. "Wore Rue's hoody today, haven't worn or washed it since we wrapped. Safe to say I'm deep in my feels lol," she wrote, accompanied by a photo of herself wearing the piece.
If you're looking to hold on to a piece of Euphoria, the hoodie retails at $44.95 USD at HBO's online shop. For more from Euphoria, don't miss the makeup artists you should be following on Instagram if you can't let go of the series.
— Zendaya (@Zendaya) August 5, 2019
---
Share this article