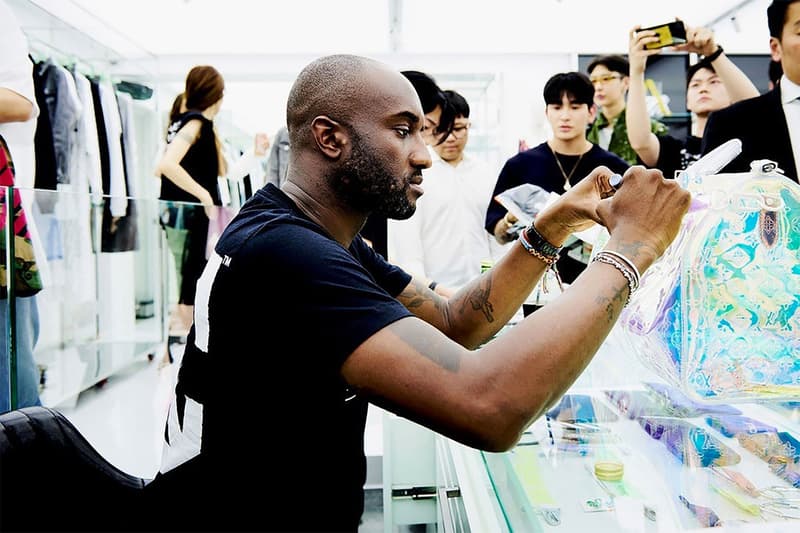 Fashion
Farfetch Acquires Off-White™'s Parent Company for $675 Million USD
Owning other brands like Palm Angels, Marcelo Burlon County of Milan, Heron Preston and more.
Farfetch Acquires Off-White™'s Parent Company for $675 Million USD
Owning other brands like Palm Angels, Marcelo Burlon County of Milan, Heron Preston and more.
On August 8, Farfetch announced via a press release that it has acquired 100 percent of the shares of its parent company New Guards Group, for a Total Enterprise Value of $675 million USD. The leading global technology platform for the luxury fashion industry now owns popular brands including Off-White™, Palm Angels, Marcelo Burlon County of Milan, Heron Preston, Alanui, Unravel Project and Kirin Peggy Gou.
The benefit of this purchase reportedly adds a "Brand Platform" layer to Farfetch's platform and will expand the company's capabilities by including "design, production and brand development." Already acquiring some of the best labels in the industry like Off-White™, Farfetch plans on developing and introducing a number of "new and highly attractive brands" to its platform.
In a statement to HYPEBAE, Off-White™ clarified the brand's position:
"In connection with the news today that Farfetch is acquiring New Guards Group, Off-White™ would like to clarify our ownership structure. Off-White™ LLC, which is controlled by Virgil Abloh, owns the trademark of our brand, and NGG is our exclusive licensee pursuant to a multi-year agreement. The New Guards Group transaction with Farfetch will not affect Off-White™ day to day operations as the New Guards Group team will become part of Farfetch. We look forward to our ongoing work together."
New Guards won't be entirely controlled by Farfetch. The parent company still owns majority stakes in its seven successful brands, "most of which have demonstrated rapid and profitable growth within the first three years of ownership." Farfetch will merely step in and help New Guards' existing and future labels expand and utilize its abilities by "opening new e-Concessions on the Farfetch Marketplace, and will power each brand's own e-Commerce site and digital platforms through its Farfetch Platform Solutions capabilities."
After news broke out about the recent purchase, Farfetch's stock has dropped nearly 40 percent. In just under an hour and 20 minutes, the company fell from $18.25 USD to $10.10 USD per share.
The transaction will be split equally between cash and Farfetch shares and is expected to close in the third quarter of 2019.
In other news, Barneys New York files for bankruptcy and announces the closure of 15 stores.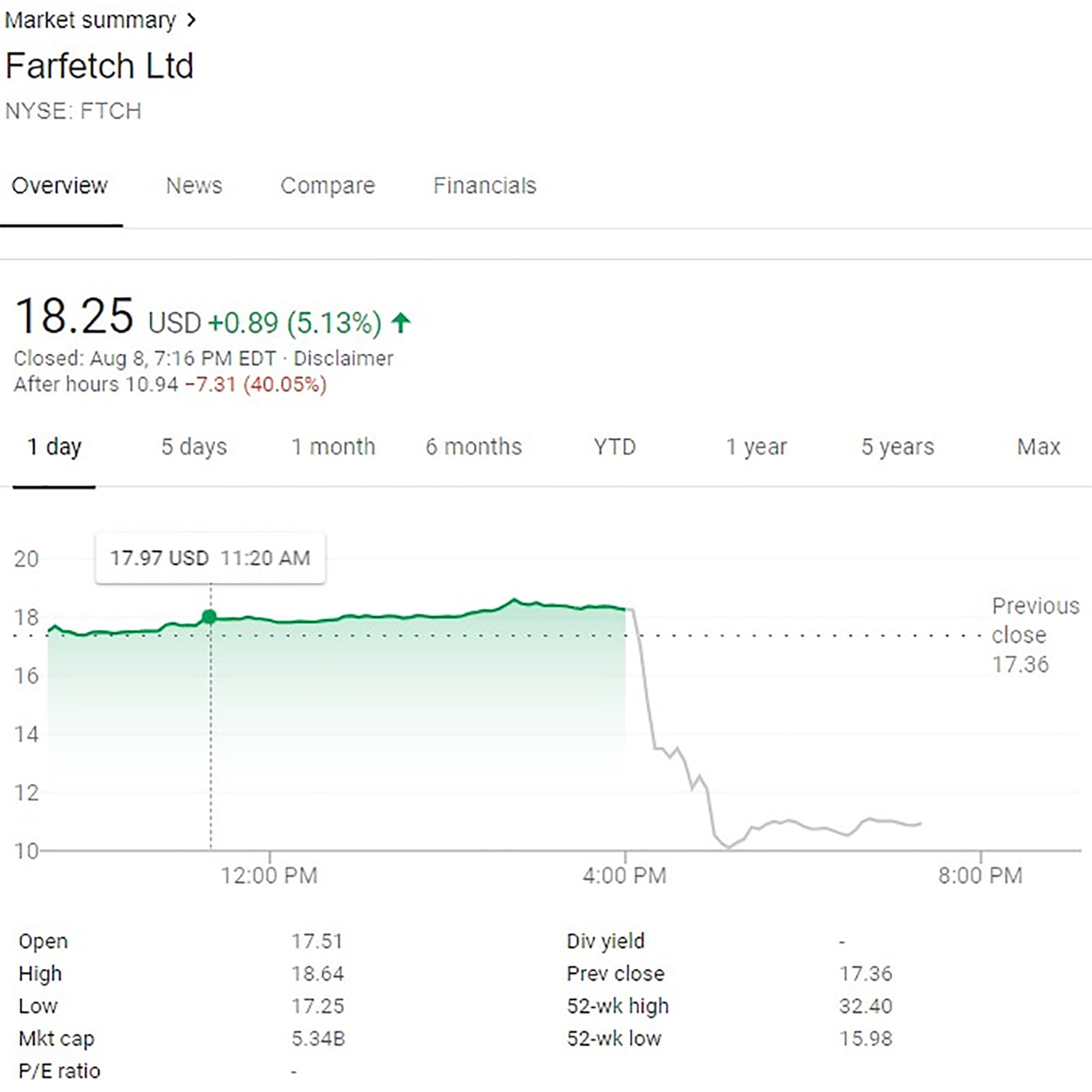 Share this article