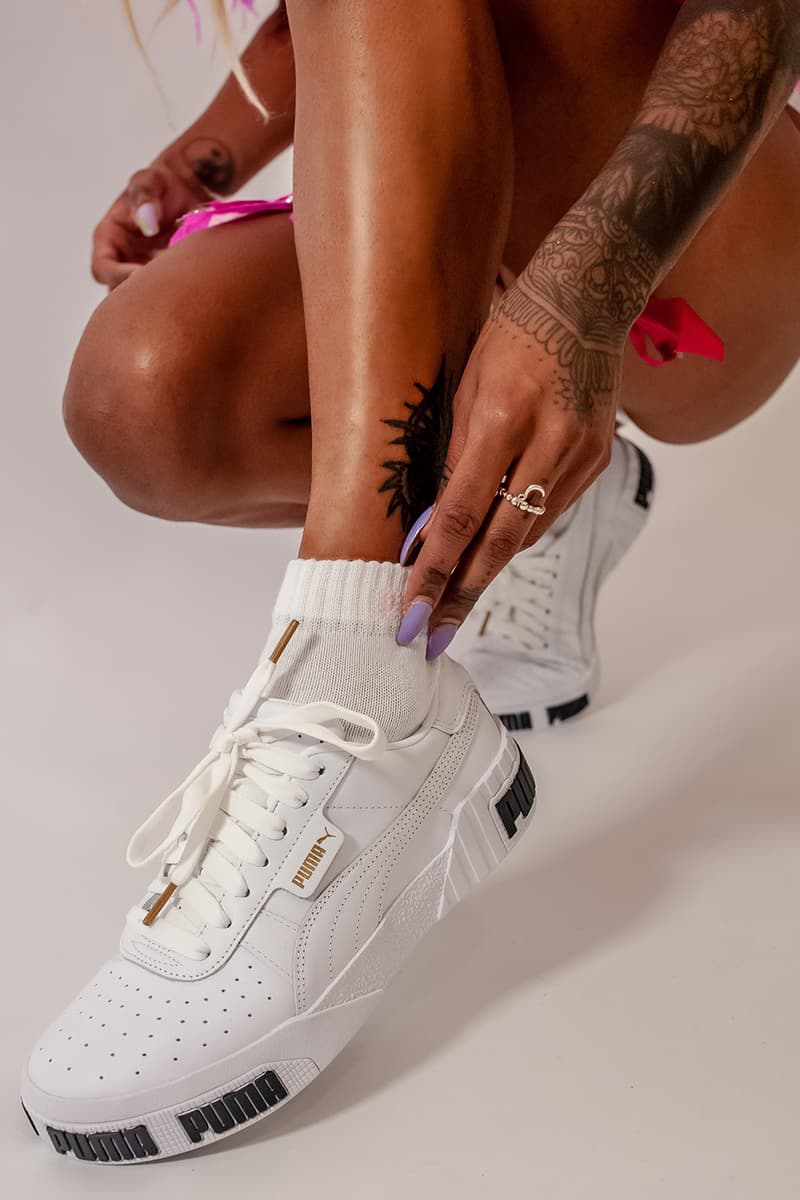 1 of 13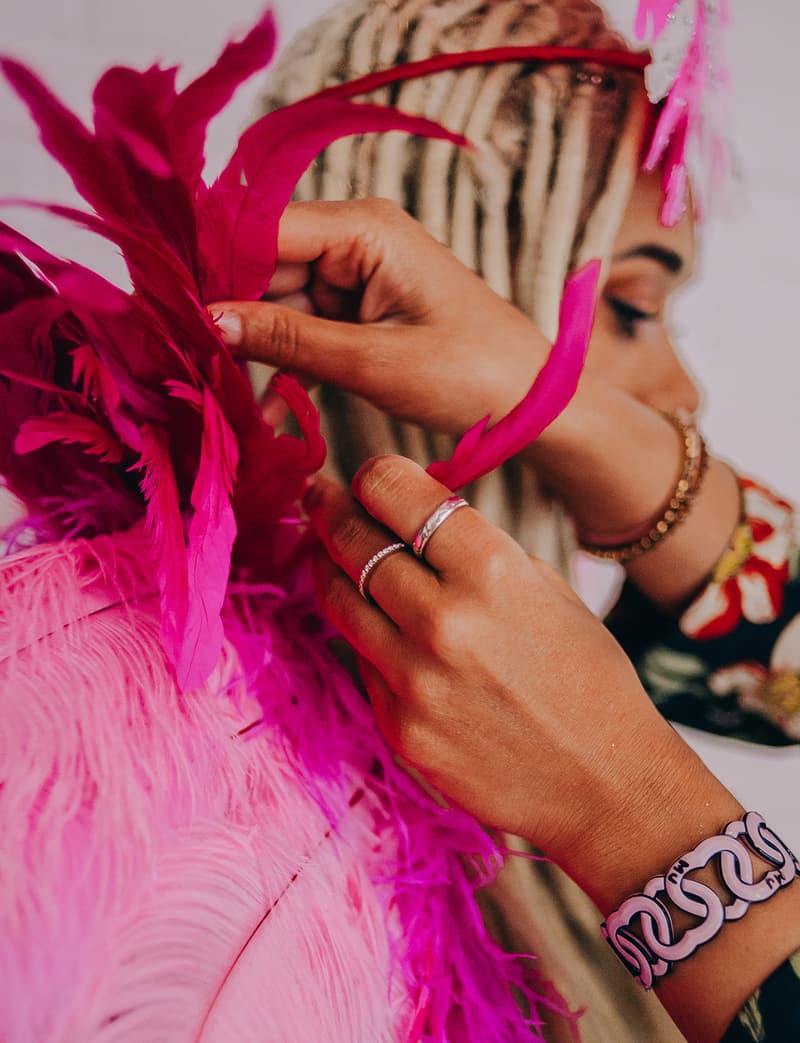 2 of 13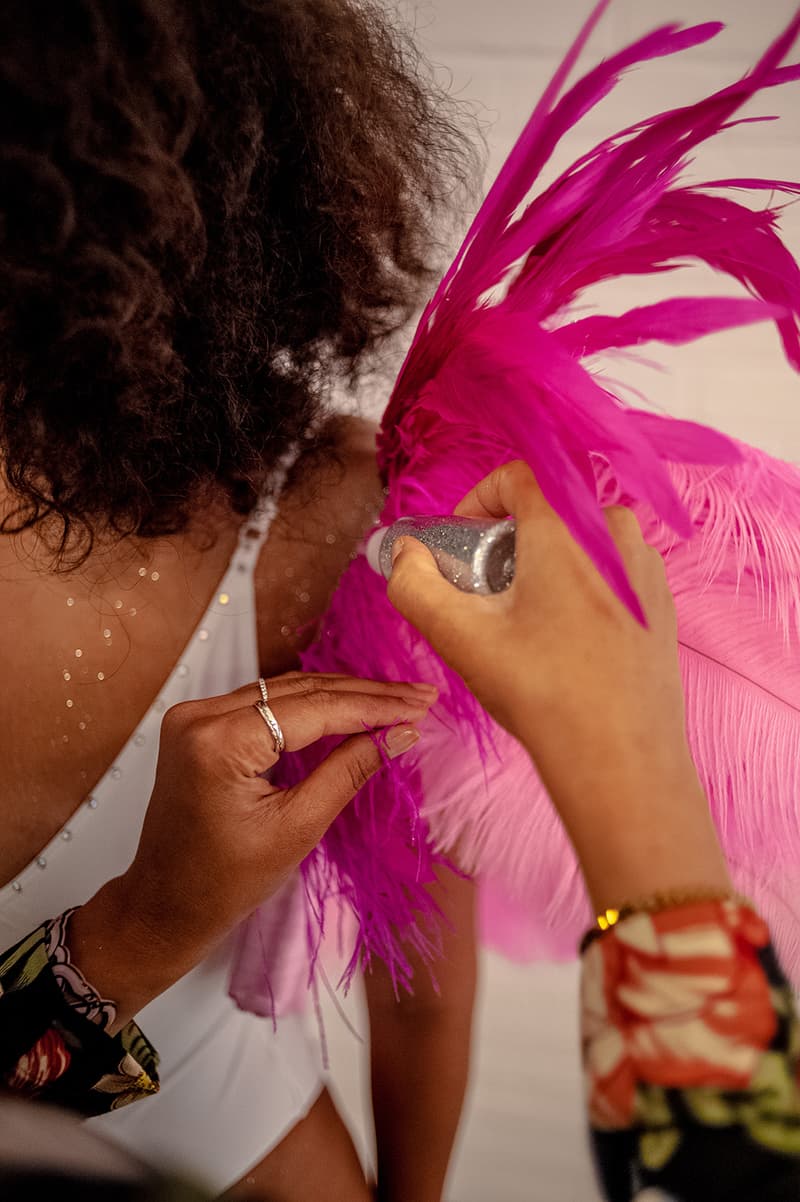 3 of 13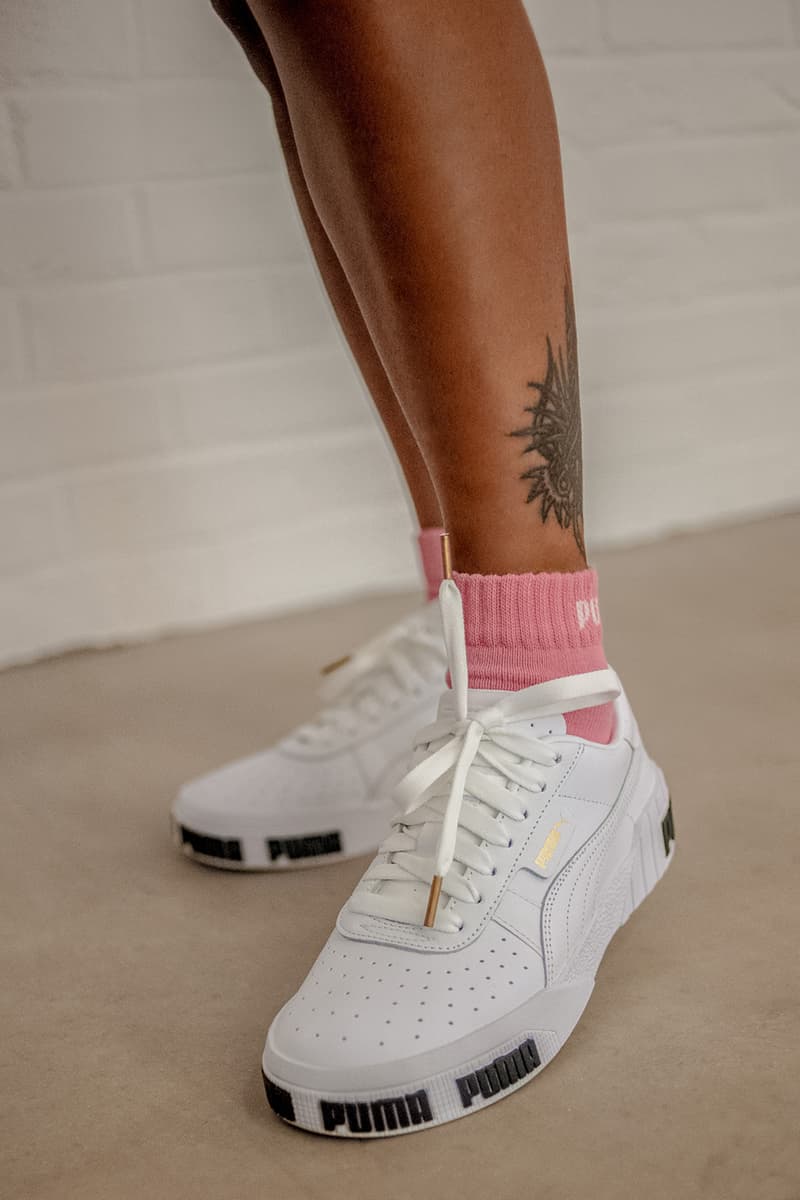 4 of 13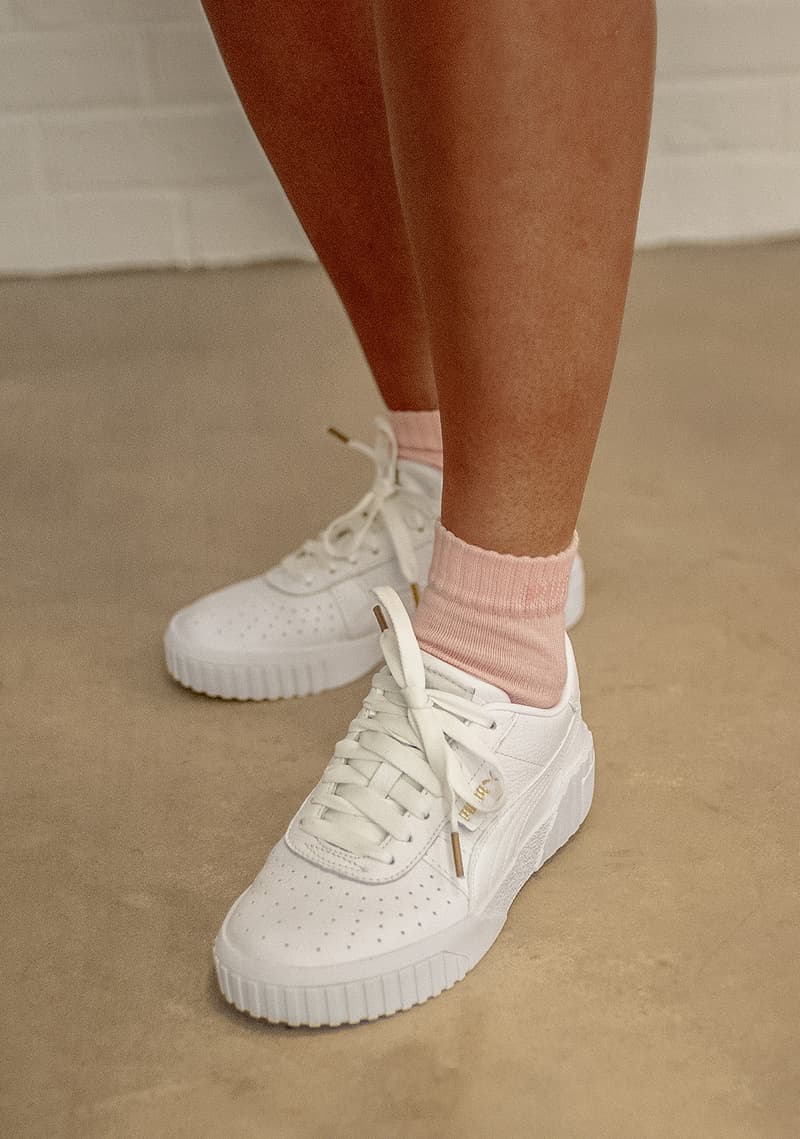 5 of 13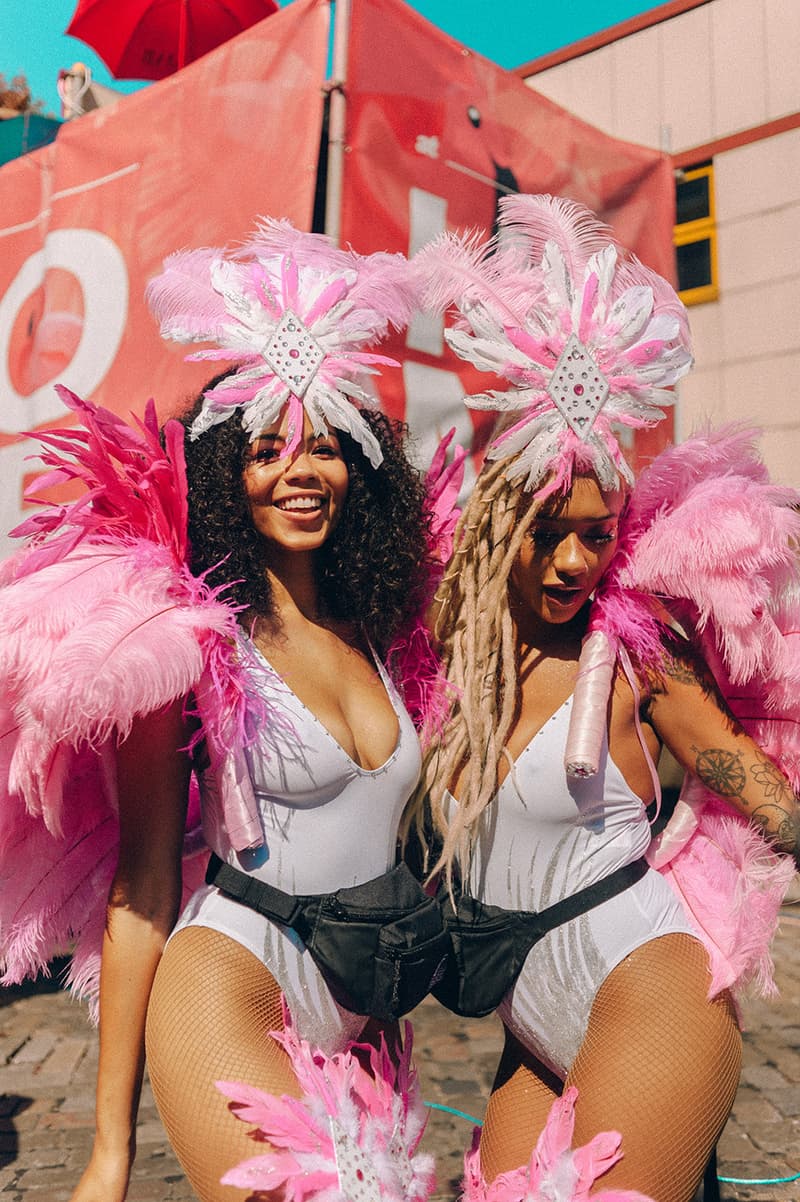 6 of 13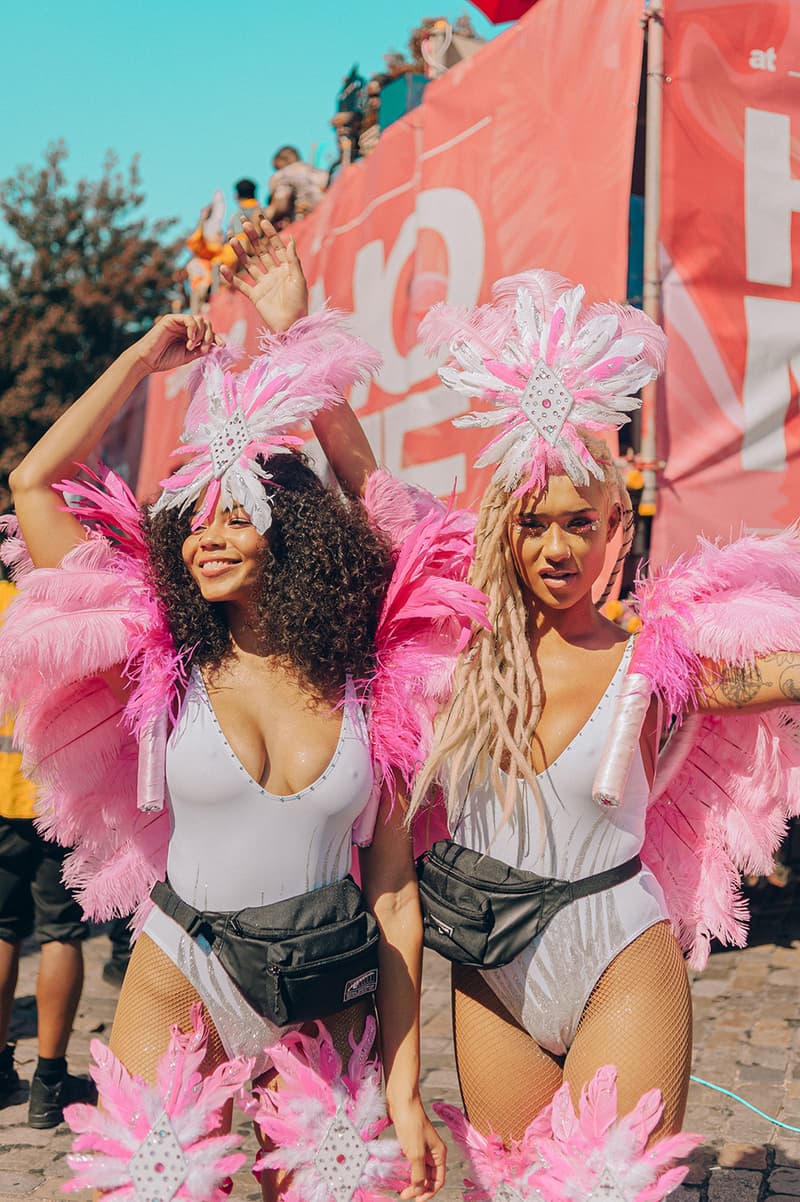 7 of 13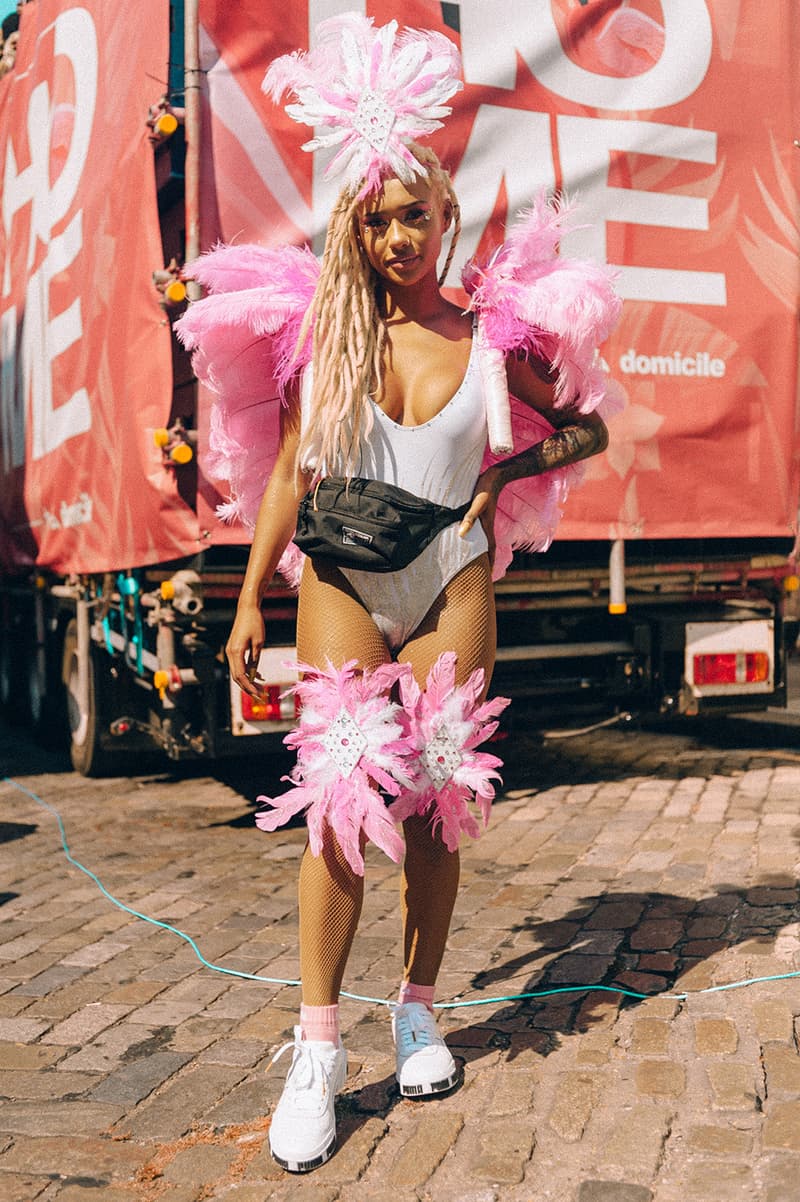 8 of 13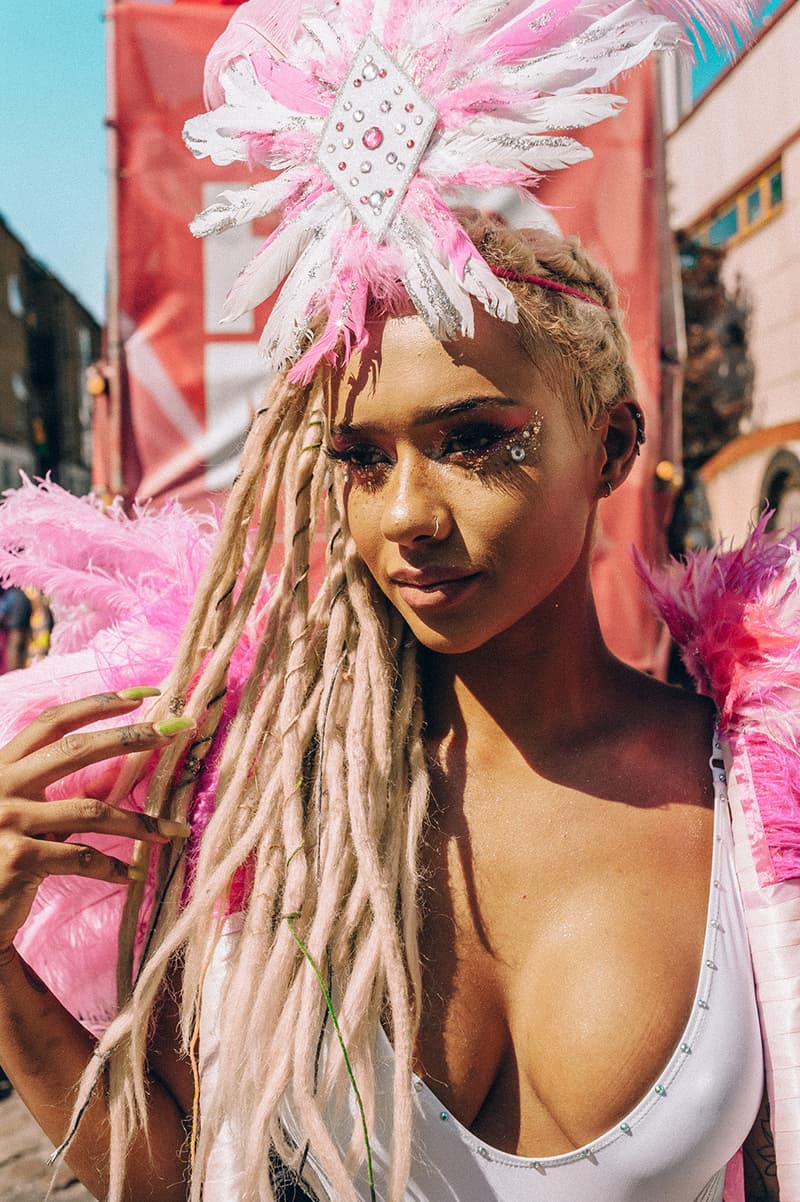 9 of 13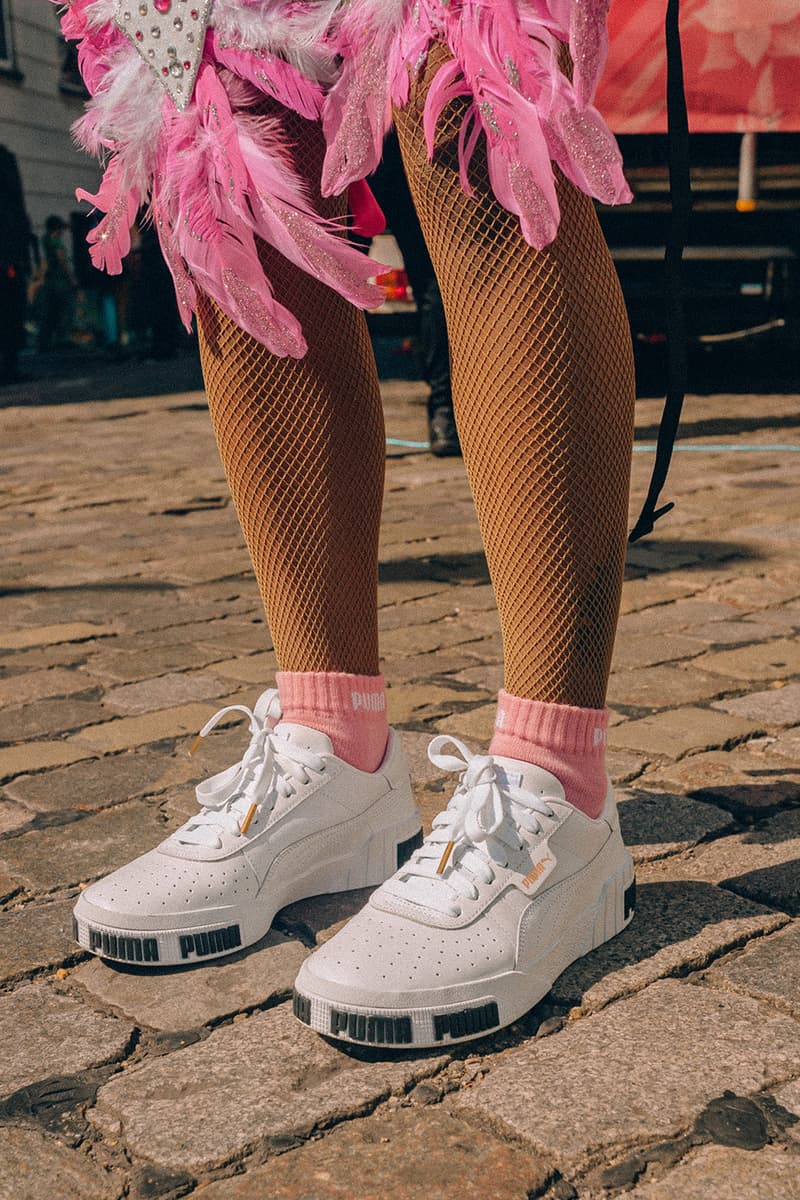 10 of 13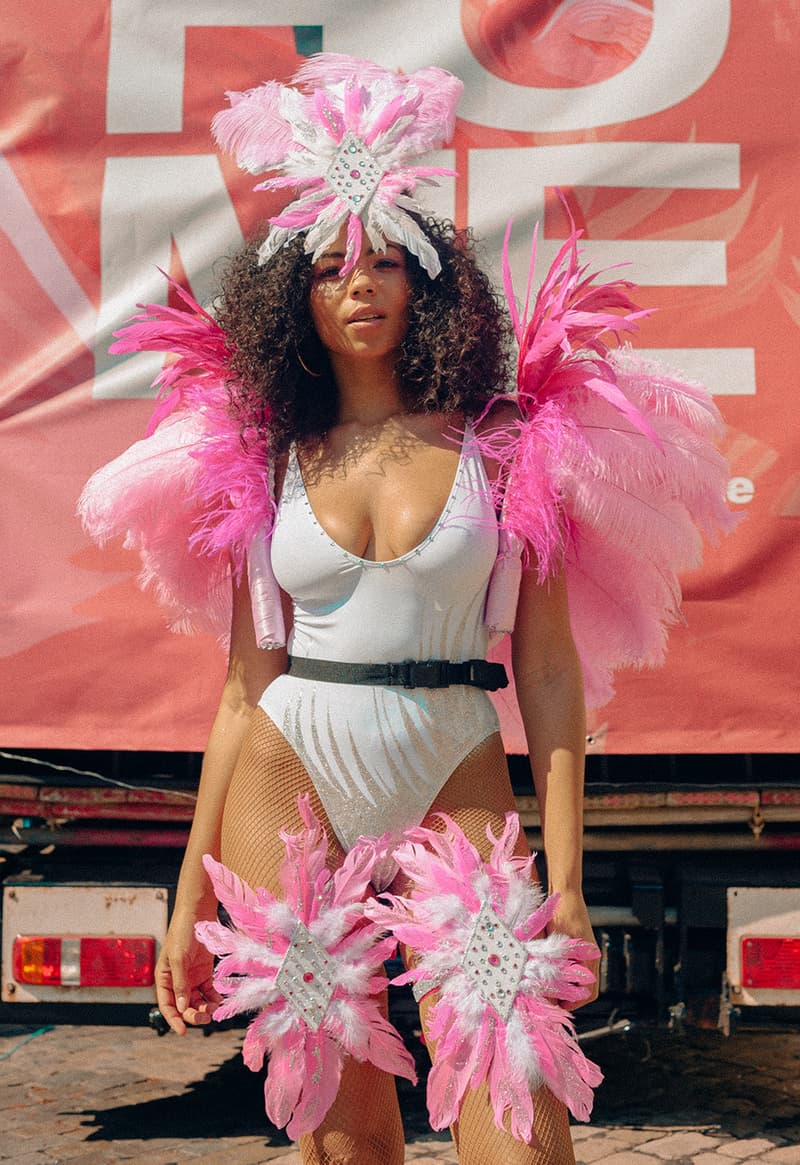 11 of 13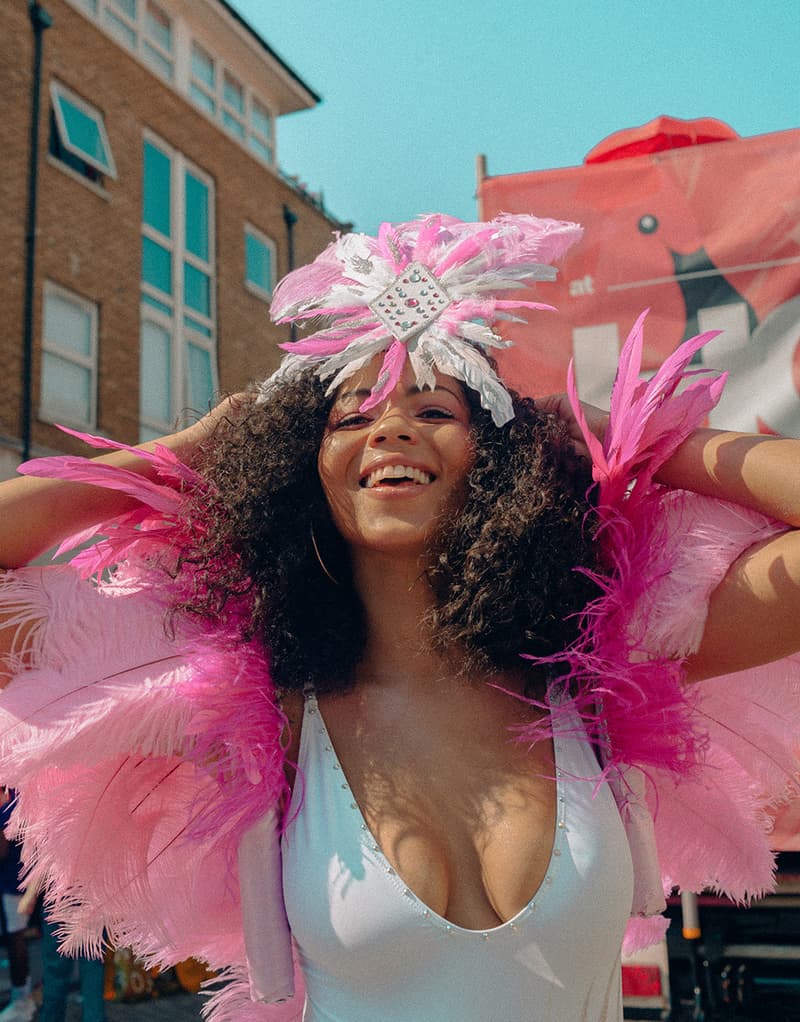 12 of 13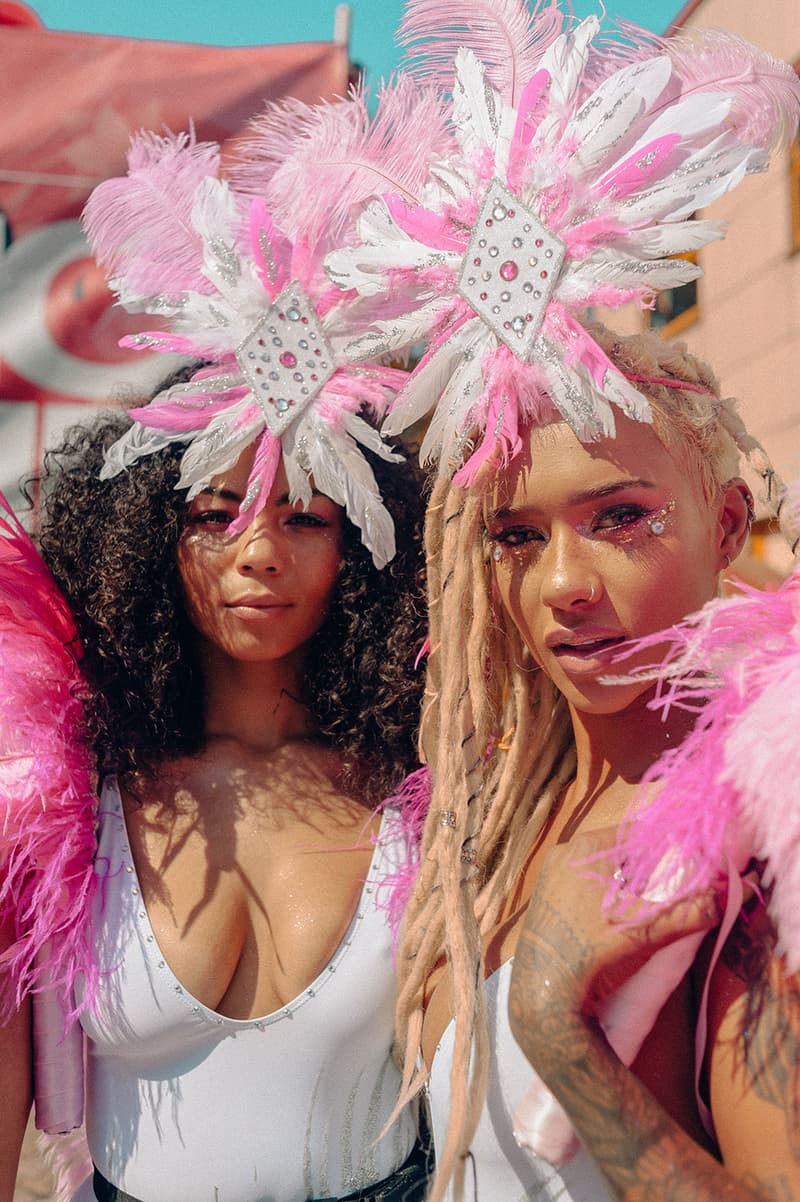 13 of 13
Footwear
PUMA Celebrates Authenticity, Style and Female Empowerment Over Carnival Weekend With HOME and Designer Kavita Kumari
An exclusive interview with the empowering designer.
PUMA Celebrates Authenticity, Style and Female Empowerment Over Carnival Weekend With HOME and Designer Kavita Kumari
An exclusive interview with the empowering designer.
The PUMA Cali Sneaker proudly celebrates bold personal style and a California-cool femininity for the free-spirited. With these principles in mind, PUMA partnered up with HOME and London-based painter and textile designer Kavita Kumari to design exclusive one-off pieces for creative Joelah Noble and painter Jade Laurice to wear for Notting Hill Carnival.
London's Notting Hill Carnival is one of London's most significant cultural festivals and attracts two million people annually. Carnival has been taking place since 1966 to celebrate the members of the British West Indian community and now is a symbol and celebration of equality and cultural importance. We caught up with Kumari during the Carnival festivities to discuss female empowerment, community, creativity and being involved in such an iconic London moment.
As a Print Designer, you have worked amongst fashion and interiors as well as Textile Design – what made you bold and confident when finding your style and collaborating with designers?

Soon after I graduated I began my career in the fashion and textile industry as a freelance print designer for both fashion and textiles. It was a great eye opener and really helped to broaden and develop my knowledge as to how designs are generated for specific markets. Using that inspiration and a certain amount of personal experience is naturally attributed to the design process, but in all honesty it's really about understanding your client and the current market, which in turn further influences your style.

The PUMA Cali is all about styling your pieces with prints, colour, freedom and confidence. What do you look for and what goes into mind when you're dressing influential women such as Joelah and Jade?

Joelah and Jade are both abundantly youthful, fun, happy and full of vibrant young energy, that's a trait that's very important to me so dressing them is really about highlighting their characters through there attire which shows their confidence and personality.

What is it about Carnival inspires bold, strong personalities and people bringing bright prints and colours?

The bright, bold and vibrant colours of carnival are prominent in both the Indian and Caribbean cultures, it's a perfect opportunity to bring everyone together, this festival and celebration is in so many ways about the beauty of London. We are really how lucky to be associated with a city that has so much to offer from so many cultures and ethnicities. London is the cultural hub that everyone feeds off of for, inspiration, style, fashion, food and so much more, I would say we have it all here so what better way to celebrate than at Notting Hill Carnival.

You teach Print & Dye, as well as hand painting, etc. What is it about these particular practices that lend to someone being confident and bold with their style and design prowess?

It's years of experience of working with colour and fashion through creating textiles, and retaining my individuality in an industry that has become saturated with fast fashion over quality. 

What surprises you about the students you teach?

It's always a really rewarding experience to work with the students, I would probably say that when the new term starts in September and I get to meet my new cohort of students there's always going to be that surprise element and as the years progress the surprises still come which are mostly pleasant. 

What is it about PUMA that inspires women?

I wear PUMA for their individuality. The colour and design features are usually the attraction for me, the trainers are often softer allowing [them] to be worn with various attire and still remain feminine. 

What inspired you about the women you were designing pieces for and dressing for Carnival?
Carnival is full of rich cultures and diversity, it was a pretty instinctive process the theme was flight, fantasy and flamingoes. I approached the costumes with the mindset to create pieces that stand out with in their own right but not through excess so that they could retain an element of sophistication.

What about Carnival is iconic to you and for women?

London wouldn't be the same without carnival it's an experience that has been  celebrated historically and will continue to be celebrated for years to come. The confidence with which the woman both wear their garments, costumes and outfits, both proudly and confidently…[the outfits] not only speak of the event itself but come alive through movement, music and the atmosphere. 

How do your pieces lend to women feeling fearless and empowered?

The pieces are aesthetically beautiful and the materials and colours project a soft to the touch, but the pieces make a bold statement through the glittered shapes which are a projection of open wings, empowering women to fly and teamed with glitter reflecting the title theme 'flight and fantasy'. 
The Cali sneaker is available online from the Footasylum website.