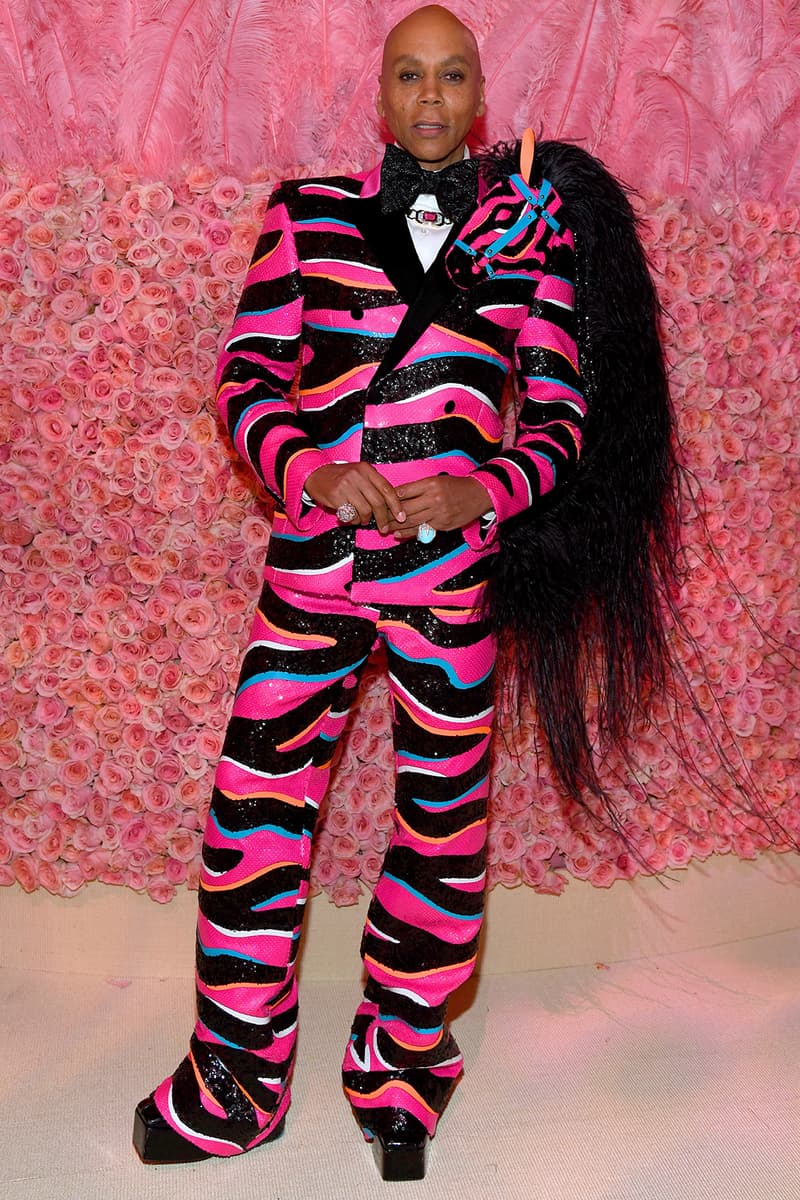 Get the Lowdown on All the Queens From 'Rupaul's Drag Race UK'
The final lineup has been revealed.
Culture
Get the Lowdown on All the Queens From 'Rupaul's Drag Race UK'
The final lineup has been revealed.
We recently shared a lowdown on what drag fans can expect from RuPaul's Drag Race UK, the long-awaited British counterpart to the now-iconic TV series. While we could only entertain rumors of who may be joining the lineup for the show, we can now confirm exactly which queens will be appearing onscreen as BBC Three has revealed the full cast for the contest and as expected, it includes some of the UK and Ireland's finest drag talent.
Handpicked by RuPaul himself, the queens come from all over the country, from London to Belfast and will be making their first official in-person appearances at Manchester Pride Live on August 24. Ahead of the show's October release date, we've compiled what you need to know about each of the 10 contestants – scroll below for more and in other entertainment news, here's what's coming to Netflix this September.
London-based Baga Chipz is a self-professed "pub queen" whose style revolves around old-school drag – think cabaret, sequinned dresses and Dame Shirley Bassey. Look out for Chipz in the acting-based challenges; this queen claims to be good at playing different characters and incorporating accents into the act.
Belfast-based Blu Hydrangea has been taking the Irish scene by storm, serving show-stopping makeup looks. This queen's creativity will shine through in flawless faces and out-of-the-box outfits that are sure you leave your wig snatched.
The Vivienne's strongest asset is her Liverpudlian identity, with her character being a self-described "scouse wife who has come into money, she moved to LA and blew it all and then she's had to move back to Liverpool." While choreography may be where this queen stumbles, she's ready to claw it back in any lip sync challenge.
This British-Vietnamese queen has said being accepted onto RuPaul's Drag Race feels like a "fluke." But it's no accident – Mama Ru has decided that Wong is ready for the challenge. Singing is Wong's forte and passion so prepare for some really unique performances but keep a closer eye on the dancing which may prove more of an issue.
De Campo is bringing some northern edge to Drag Race UK and claims to be a quadruple threat, excelling in comedy, acting, singing and choreography. Expect to catch this sophisticated queen in some classy old-school garb, complete with big hair and even bigger lashes but keep a close eye on the finishing of her outfits; sewing may not be her strongest skill.
One of the south east's finest queens, Hole's drag style is showgirl glam mixed with that signature, over the top Essex flair. As a holder of an actual degree in dance, you can bet that she'll slay when it comes to choreography and lip syncing comes naturally to her too. Similarly to De Campo, Hole may struggle more when it comes to actually sewing some of those killer looks.
Originally from Canada, Crystal has been a London girl for the past decade. A self-professed "freak show," she combines elements of aerial circus into her wild act. Creativity is her calling card, so we'll be likely to see some wacky but well-finished outfits from this conceptual queen.
Every season needs some spook, and that's where Kendoll comes in. Playing up to the dark side of her name, Kendoll's signature look includes black hair and dramatic, '80s-inspired makeup. While performing on stage may be a challenge for this queen, as a former fashion student you can rest assured at least those 'fits will be on point.
This comedy queen comes with some impressive real-life experience: she performed in the West End production of Everybody's Talking About Jamie alongside Michelle Visage and Bianca Del Rio. While she's no stranger to the stage, she's already confessed that her sewing skills may not be up to scratch.
Hey, kitty girl! A newcomer to the drag scene, Scaredy Kat may be one of the least experienced queens this season but that doesn't mean she won't give it her all. With her signature wide-eyed, all-pink aesthetic, she already has a memorable persona nailed and her stellar lip syncing skills may mean we don't notice that she "can't actually sew at all."