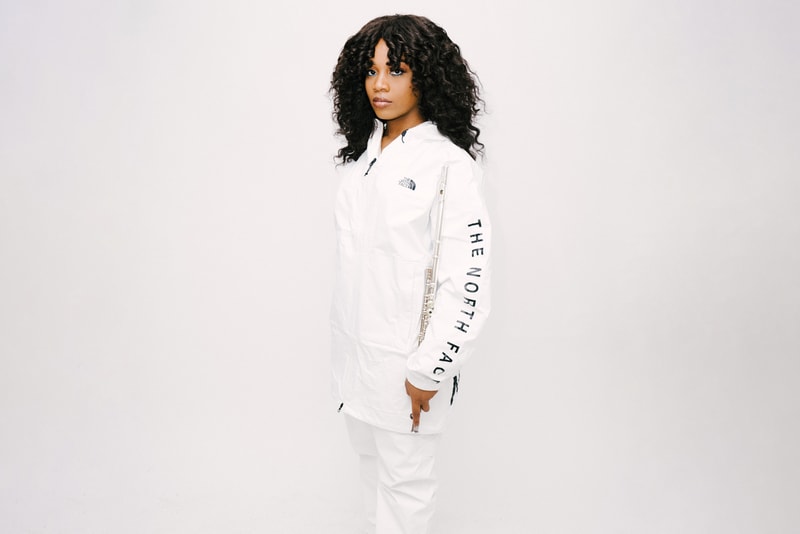 Music
BAEwatch: Shavone Charles
The multihyphenate expands on her creative projects and her time at Instagram.
BAEwatch: Shavone Charles
The multihyphenate expands on her creative projects and her time at Instagram.
Shavone Charles started this year with a dream gig, the Head of Global Music and Youth Culture Communications at Instagram, a role she held for three years. As the year progressed, she eventually stepped down from her post and set her eyes on entrepreneurial pursuits. To many, she's known as somewhat of a renaissance woman due to her commanding personality in addition to her impact on the tech community. While at the social media platform, Forbes reports that she spearheaded the company's global music and youth culture communications by creating social campaigns and collaborating with the platform's highly followed musicians and public figures.
Prior to Instagram, she worked in a culture-centric role at Twitter for over three years. According to Forbes, she oversaw the company's communications programs and led curation for the official @TwitterMusic account.
The Southern California native grew up with a special interest in music which stems from her exposure to instruments. In addition to music, Charles was surrounded by black-owned businesses which she notes provided a glimpse of what it means to serve one's community. Throughout her younger life, she took notice to the fact that her family had a strong communal tie, she shares that this kept her inspired as a creative. While in grade school she played the classical flute and soon after began performing original poetry and rapping over beats. By way of her mother's introduction to hip-hop, Shavone grew to appreciate and love artists like Mary J. Blige, Missy Elliott and others. Her father preferred musicians like Eek-a-Mouse, Bootsy Collins and Battlecat which provided a bit of a contrast.
Earlier this year, Shavone was included in the 2019 Forbes' 30 under 30 list. Following this prestigious title she launched "Magic in her Melanin," a creative collective and in-house agency. This platform serves as a key way for all of the creative direction surrounding her work. Back in March, she unveiled a special video project "4C" which shed light on the Internet's #BlackGirlMagic community while paying homage to black hair rituals. The video showcased an array of black creatives and was a poignant look at blackness.
We recently caught up with Shavone as she passed through New York. Read our interview below to get insight on her creative career path in tech and insight on her current work.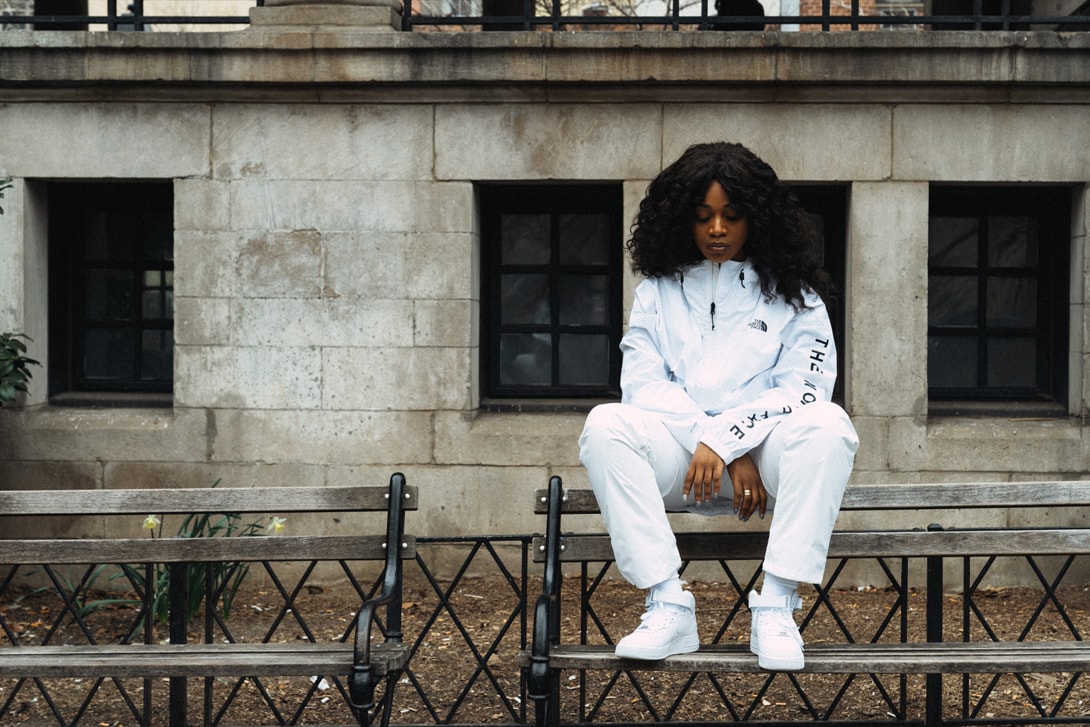 You're from California, can you express how being from the West Coast has influenced you career-wise and on a personal level?
Being from Southern California, specifically from Southeast San Diego, much of who I am is a result of my family and the community and culture around me. I grew up in the neighborhood, in gang territory, with my parents and brothers, where music and creativity were some of the only means of channeling struggle through self-expression and positive outlets. That piece of my life has always kept me hungry and inspired to demand more as an underrepresented person and creative.
Our family has always had a strong tie to the community on a lot of levels and my parents fought to make sure I had the resources necessary to pave my own path and seek art-focused hobbies and ways to express myself in a positive way, outside of what I was exposed to. My parents both had black-owned businesses, a hair salon and a restaurant in Southeast San Diego, serving our community for over 20 years.
Can you give us an idea of your creative background prior to your role at Instagram?
All of my nine to five work in music and tech literally came as a result of my artistry and dedication to musicianship. Music has been the sole vehicle and source of inspiration powering my entire career path, as an artist, multi-hyphenate creative and women of color in tech.
All throughout my early childhood, my uncle and older brother JJ exposed me to musicianship and jazz, through piano and a series of woodwind instruments [including the] flute, saxophone and clarinet. My uncle is a multi-instrumentalist and one of the most-talented jazz flutists I've ever heard still to this day. I decided to pick up my own instruments and started early piano lessons in elementary school. I decided to start with flute and piano and that established a strong part of my classical music foundation and ability to read and write music. After starting, I began competitively playing the flute while attending grade school.
I eventually evolved to performing original poetry and rapping over beats toward the end of middle school. After sharpening up my rapping a bit more, I dropped my first hard-copy mixtape in high school, then released my second official tape The Famish in college and ended up opening up for Talib Kweli at Howard University's homecoming and kept performing at open mics, clubs and showcases from there.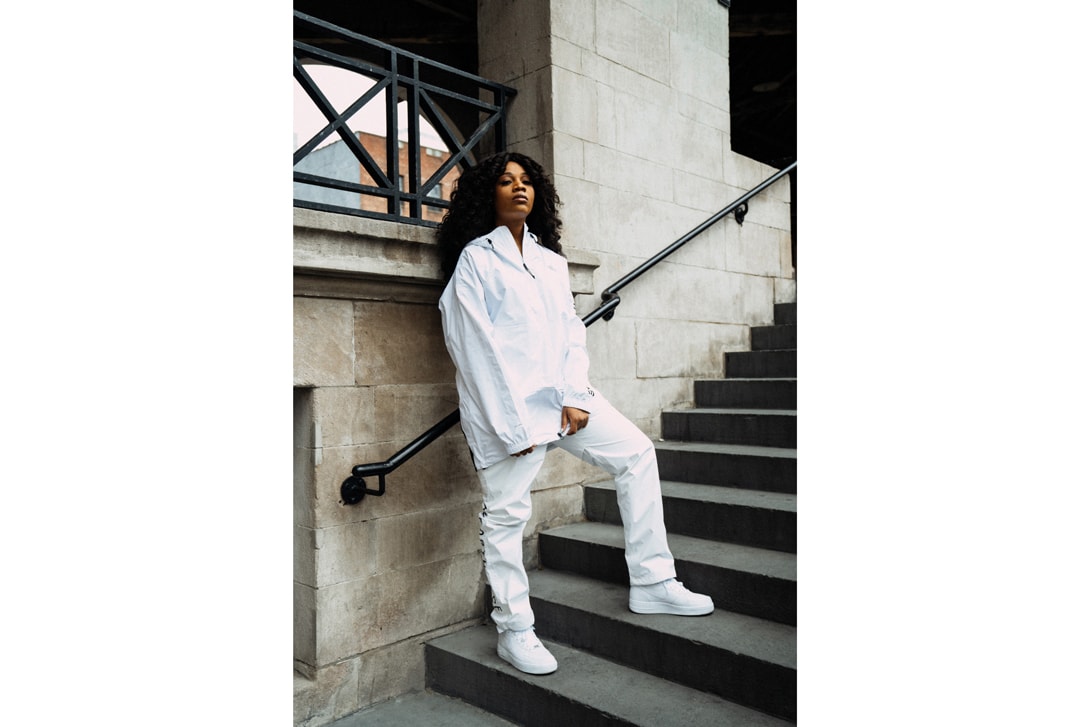 Can you break down when you realized you wanted to branch out on your own and step into your purpose?
I always knew I would one day end up pursuing a more entrepreneurial life and career trajectory because of my childhood and everything I've been exposed to from seeing my parents run their own businesses and set their own path. As a person who will forever be a student of life, dedicated to learning and discovery, I wholeheartedly believe my experiences in school and working in tech have always been a core part of the journey to where I am right at this moment. To build toward what you want and truly prepare yourself to stand in purpose, you have to have tools, a specific skillset even – and character. In a way, you have to get yourself ready for your blessings and you have to have clarity in your life to truly sense and discover what self-purpose looks like for you.
What was the most rewarding part about working at Instagram?
I'm grateful for my time building community across different industries and using my resources to create access and support for underrepresented creatives. [In addition to] learning priceless lessons about unapologetically knowing your value and fighting for your value in corporate spaces, as a creative of color. [During my time there I was] a thought leader and student in music and tech, during a powerful time of transition, where technology emerged as the most important part of the music industry.
1 of 2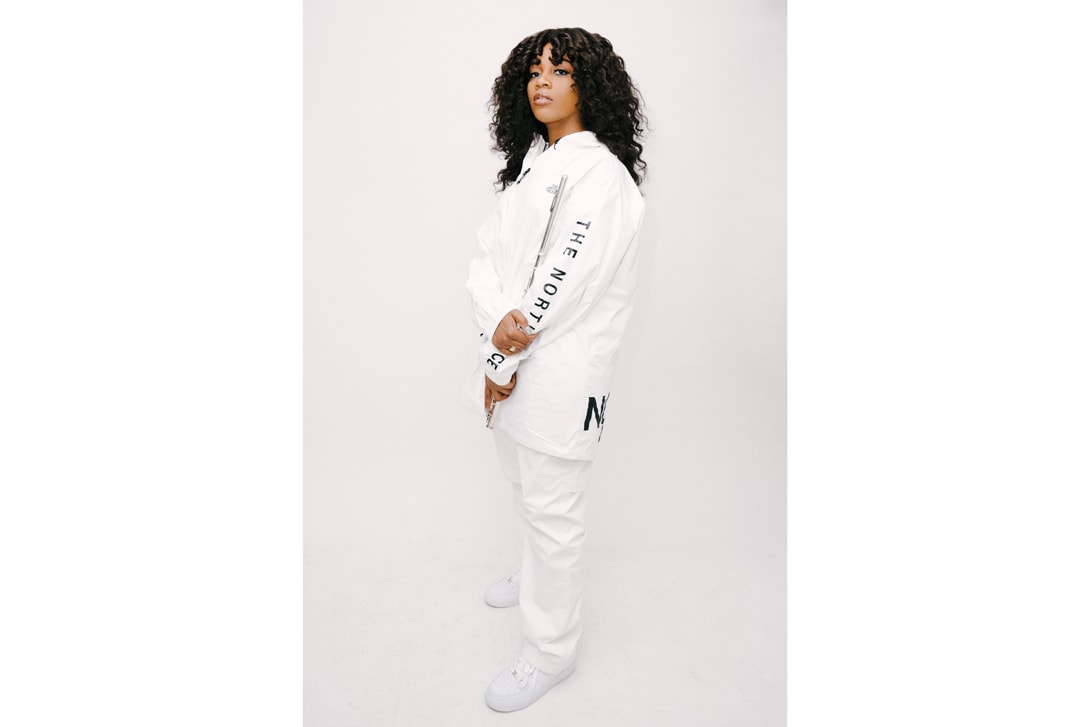 2 of 2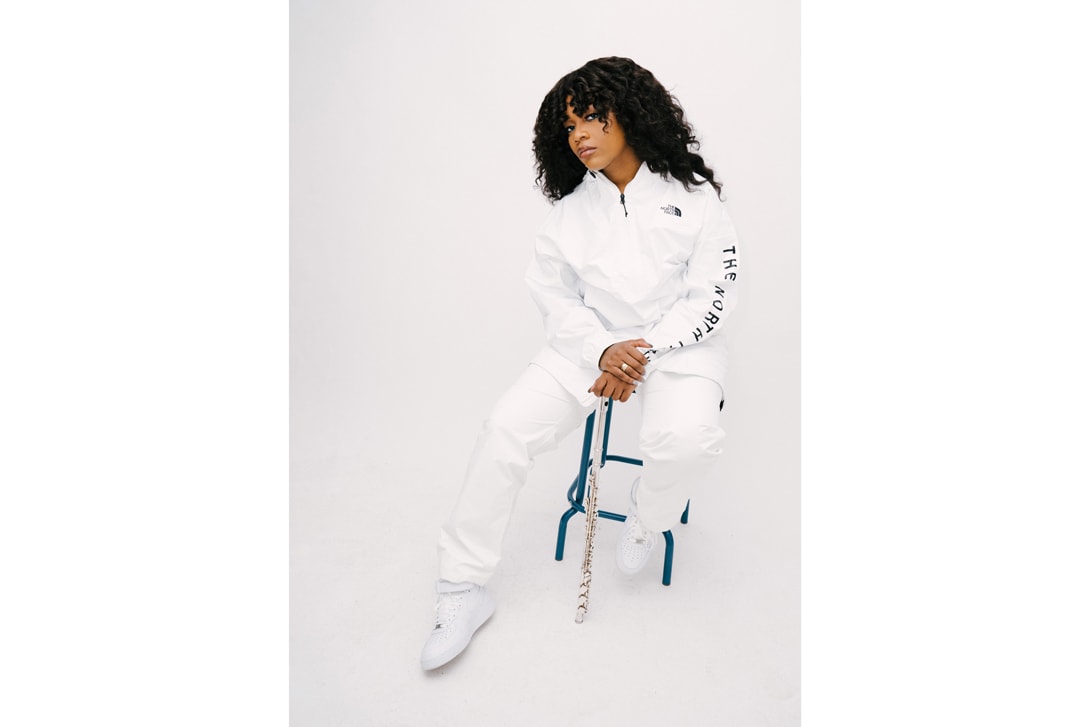 What are your thoughts on the current state of the music and entertainment industry?
The industry today is the "Wild Wild West." The beauty in that is, because of the Internet, our world is more open and you have creativity and accessibility at your fingertips. The key is to weave through the noise and use data to make informed decisions, while you also minimize compromising your art form – that's the true test and ongoing tension that keeps being an artist in 2019 challenging.
What lessons and advice have allowed you to keep pushing through over the years throughout your career?
I'd say there are a series of principles I've used to keep me grounded in life and I apply these learnings to everything I touch and do. Staying true to myself and my community have been number one. Building legacy, with intention and integrity are a few others. Staying adaptable and resilient are two additional critical character attributes that have truly kept my spirits from being defeated when I've been hit with obstacles that were entirely beyond my control or foresight.
If you could describe your music as a specific genre or style of music, what would you choose?
As I evolve my artistry, I would definitely describe the long-term vision of my sound as alternative hip-hop, fused with electronic and classical instrumentation.
What has it been like receiving such a positive reception to your new song and visual? Can you share any projects you're currently working on?
It has been really reaffirming and positively overwhelming especially because I just took such a big leap with expressing myself in the best way I know how. To be embraced has meant the world to me. For me, it was really important for this first official mainstream debut to be for us, women of color and community, as an ode to resilience and all of the things we have to face in today's climate, the positive and negative. At large, I am dedicated to using my art form and all of my tools to add value and give strength and inspiration to underrepresented people. We need the affirmation, we need the message and we need our stories told in a light we endorse and can connect to. I'm really proud of "4C" and have a lot of love for all of the amazing women and creatives of color who made that project possible.
1 of 2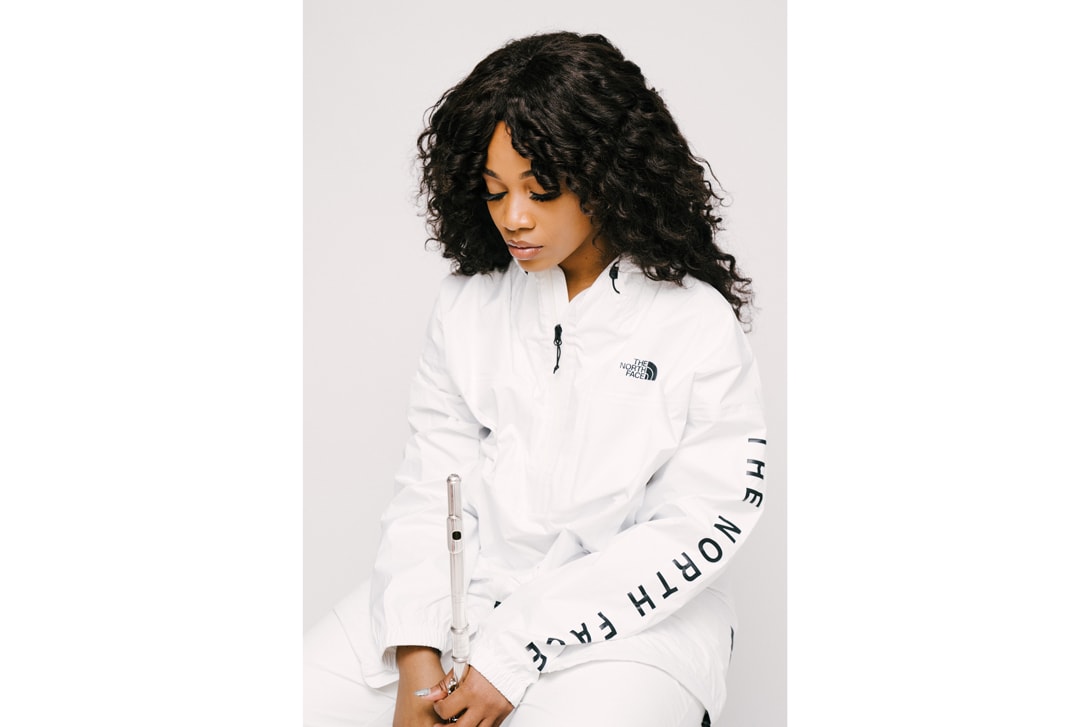 2 of 2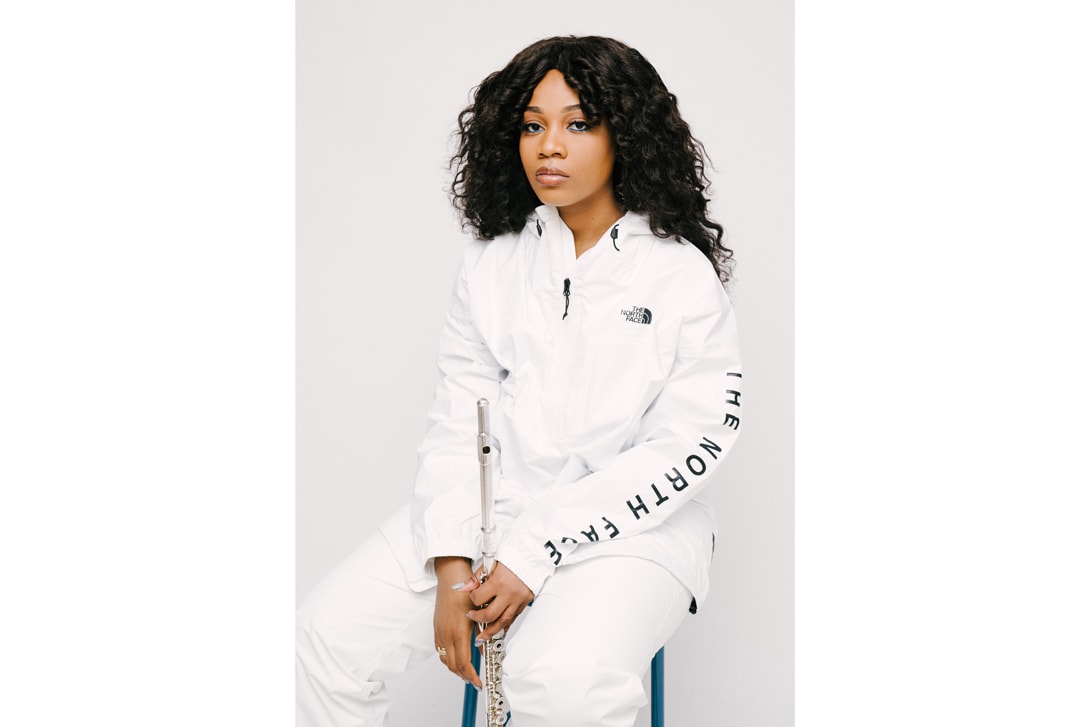 What designers are you in love with at the moment?
I keep a close eye on next-gen creatives of color, who are literally changing the face of fashion and keeping me inspired with their fearlessness. A few designers I have on my radar are: Recho Omondi, my dear friend who dressed me for "4C," Shanel Campbell, Heron Preston, Telfar and Virgil Abloh.
What's your favorite pair of sneakers you've found yourself wearing recently?
I'm a huge Nike head and have really found myself falling back in love with many of classic makes specifically across the Air Max family. Air Force 1's and Dr. Martens keep me sturdy.
Make-Up

Kamate/@king.kamate
---
Share this article