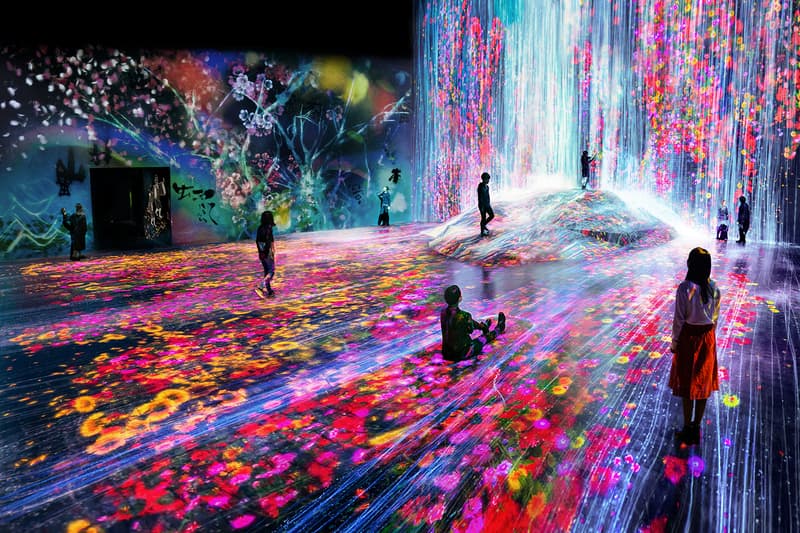 Art
teamLab Borderless Is Officially the Most Visited Art Museum in the World
Surpassing the Picasso Museum and the Van Gogh Museum.
teamLab Borderless Is Officially the Most Visited Art Museum in the World
Surpassing the Picasso Museum and the Van Gogh Museum.
This summer marks teamLab Borderless' one-year anniversary in the art museum community with its two establishments in Tokyo. Since the opening of teamLab Borderless and teamLab Planets, both museums have a combined total of 3.5 million visitors comprising of people from over 160 countries and regions.
teamLab Borderless alone welcomed 2.3 million people from all over the world, exceeding the number of attendees at Amsterdam's Van Gogh Museum. The establishment's statistics have confirmed that 50 percent of its customers reign from overseas while the other 50 percent are domestic. teamLab Planets, on the other hand, had around 1.25 million visitors from 106 countries and regions with 70 percent domestic visitors and the other 30 percent being international.
When compared to the world's three most-visited single-artist museums of 2018, both teamLab Borderless and teamLab Planets beat the records of the Picasso Museum in Barcelona (948 thousand visitors), the Dalí Theatre-Museum in Figueres (1.1 million visitors) and the Van Gogh Museum (2.1 million visitors). Expect great things from this Japanese art collective in the future as it's only just getting started.
In related news, teamLab is bringing a "Digitized Forest" Exhibition to Kyoto's Shimogamo Shrine.
Share this article