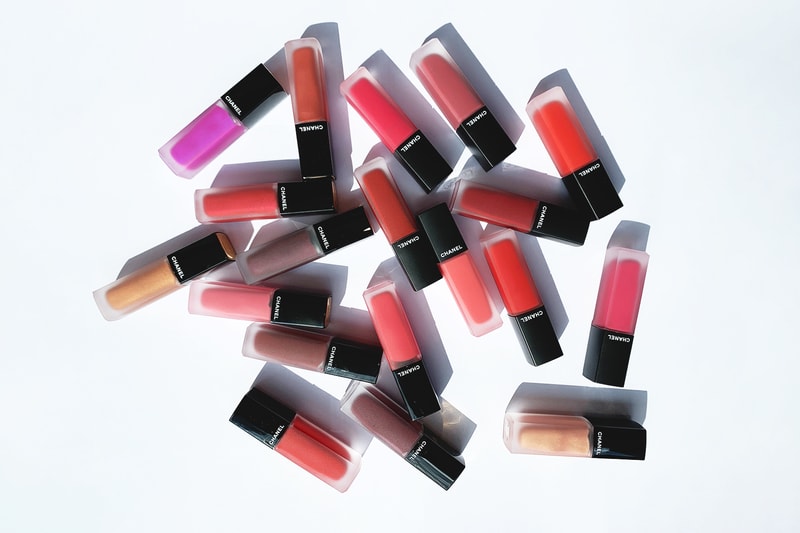 Beauty
Our Editors Review Chanel's New Rouge Allure Ink Fusion Liquid Lipstick
Here's what we think about the new makeup release.
Our Editors Review Chanel's New Rouge Allure Ink Fusion Liquid Lipstick
Here's what we think about the new makeup release.
During the fall, a lot of people typically lean towards lipstick shades with red, purple and brown undertones when it comes to their makeup looks. With Chanel's Rouge Allure Ink Fusion Liquid Lipstick, the new collection offers a range of 12 autumnal-friendly shades that are perfect for an everyday look. Claiming to have a long-lasting, ultra-matte formula that holds up to eight hours, our editors put the product to the test to see if it really is smudge-proof and provides a makeup-free sensation.
I can be quite specific when it comes to picking the perfect fall shade for my fair skin tone considering my Filipino origins. I can't pull off red lipsticks with warm undertones, otherwise, I'll end up looking even paler than I already am. So I typically lean towards shades with blue undertones or even those with hints of berry hues.
When I first swatched the Chanel Rouge Allure Ink Fusion Liquid Lipstick in "Berry," I could instantly tell that this was my going to be my new go-to shade for the rest of the year. Upon my first application, I found the consistency to be very watery which I don't really get from my other liquid lipsticks. However, after a couple of seconds, it instantly dried up living up to its "ultra-matte" claim. One thing I also take into consideration when it comes to this kind of lipstick formula is how drying it can be over time. Surprisingly, the formula felt super lightweight and it was as if I wasn't wearing any product on my lips. As for how long it lasted before my next application – I'd say around seven to eight hours.
Needless to say, I was very happy with my first impression of Chanel's new product. I would highly recommend it to those who are skeptical about the finish of a liquid lipstick because I guarantee that you'll change your mind after trying this out.
With fall creeping up, I've been on the lookout for a matte lipstick in the perfect "my lips but better" shade, otherwise known as MLBB. Coming from a Korean background where muted tones are all the beauty craze during fall and winter seasons, I've tried fall-friendly lip products from affordable to more high-end brands but have been struggling every year to find the right shade and consistency for my skin tone and lips. But this year, I'll be settling on Chanel's Rouge Allure Ink Fusion in "Pink Brown."
I would say the biggest issue for me when choosing lip products is that my lips dry very easily, so wearing ones with matte finishes result in applying extra lip balm on top to a point where they don't even look matte anymore. When I first tried the Rouge Allure Ink Fusion, however, the consistency of the formula was pretty moisturizing and slightly oily, gliding smoothly over my lips and making it feel like a lightweight lip balm. After a couple of minutes, the product set right onto my lips, looking matte but feeling soft and moisturized, like the formula had locked a layer on top of my skin. In terms of longevity, I had to reapply the product after a couple of hours I headed out and took a few sips of my drink. Though there wasn't a significant difference, it did feel like the lipstick stayed slightly longer than other products.
Overall, I was quite impressed with the Rouge Allure Ink Fusion in "Pink Brown" in all aspects, from the right MLBB shade to level of moisturization considering it has a matte finish. This one will definitely be my go-to this fall as it goes well with my daily makeup looks.
---
Share this article