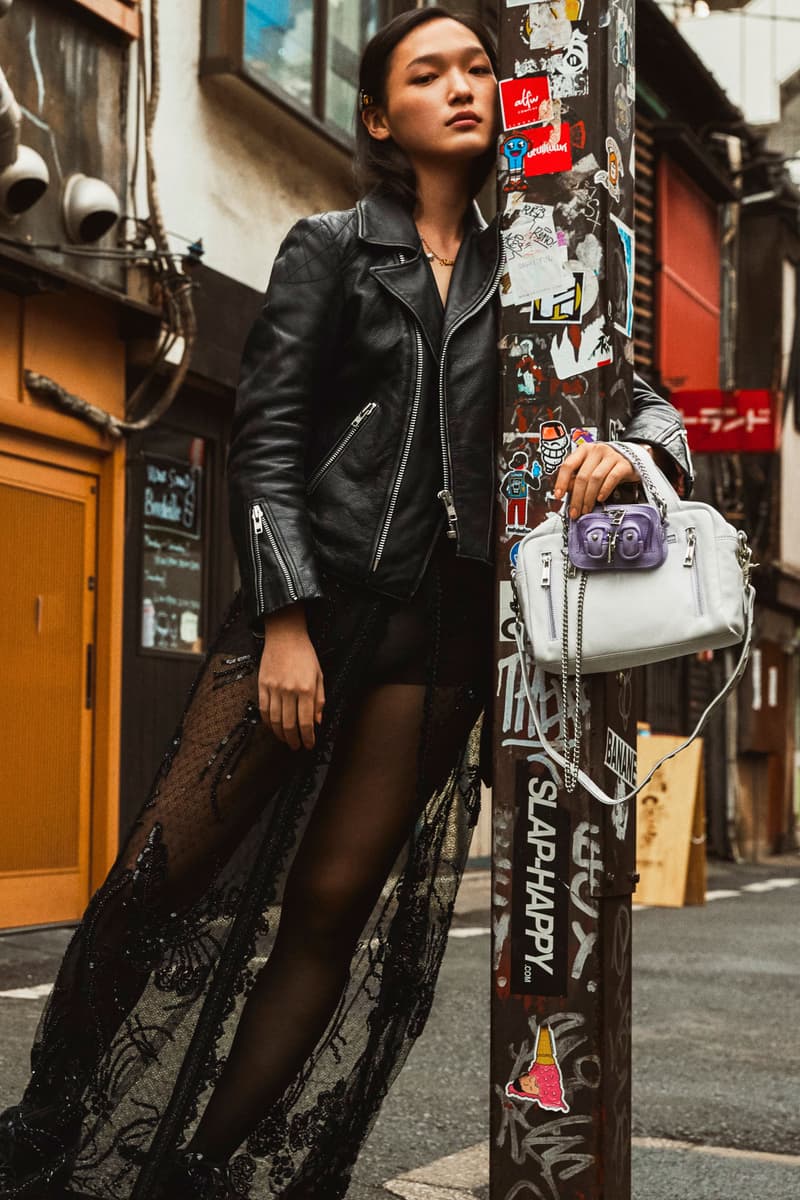 5 Affordable Emerging Handbag Brands We Discovered on Instagram
Pick up these stunning pieces from Ashya, Suryo and Petit Kouraj.
Fashion
5 Affordable Emerging Handbag Brands We Discovered on Instagram
Pick up these stunning pieces from Ashya, Suryo and Petit Kouraj.
Sinking into your Instagram "Explore" page is actually a thing, especially if you're obsessed with emerging designers. We admit that there are some days where we have to catch ourselves from falling into the abyss of online shopping. If you're like us, then you'll probably agree that the social media app is a prime online destination for finding cool, emerging brands within the ever-busy fashion market.
In our latest roundup, we're sharing a few affordable luxury handbag brands that will carry you through the fall and winter seasons. What's unique about each of these companies is their price points, their detailing and how easily they will mesh with your current wardrobe. Continue reading to learn more.
Ashya is a New York-based, luxury design label founded in 2017 by Ashley Cimone and Moya Annece. The immense attention to detail placed on the utilitarian-inspired bags is what makes this brand stand out from the crowd. In the brand's latest collection, you'll be able to find a range of unisex travel accessories. Approved by celebrity customers like Beyoncé, who was recently seen wearing two of its designs, Ashya is the brand to know if you're aiming to pick up a versatile accessory that can be worn year-round.
Petit Kouraj was established by Haitian stylist Nasrin Jean-Baptiste in 2018. The Brooklyn-based label currently focuses on handmade knitted handbags. According to the brand's web store, she acquired over a decade's worth of experience as an international fashion stylist before launching Petit Kouraj. Her pieces are composed of fringe tote bags and mini bags that are often decorated with trinkets. These accessories are ideal for adding a hint of eccentricity to your everyday outfits.
Núnoo is a Danish bag and accessories brand founded by sisters Pia Silfen-Jensen and Naja Silfen in 2015. The foundation of the company was set when Silfen-Jensen and Silfen envisioned creating quality handbags at an accessible price point. Now, the two spearhead the creation of stylish mini bags, shoulder bags and also travel-friendly carry-alls. The designs come in an assortment of colors including black, white, polka dot as well as millennial pink.
Alfeya Valrina is an Indonesian handbag brand handmade and designed in Indonesia. The ethically-sourced pieces are created in stunning colors like green, orange, red and also leopard print. What we love about this brand is that the pieces are uniquely designed with chic detailing. Notably, each bag is designed to promote fair wage practices in Indonesia, according to Garmentory.
Suryo is an emerging handmade bag brand dreamed up in Amsterdam. Each piece is hand-crocheted with metallic threads by female Javanese artisans. On the company's website, it's stated that each purchase supports the Javanese craft community. Find whimsical bucket bags and clutches in an array of gorgeous hues. If you're looking to expand your accessories collection, the brand also makes cute earrings that are worth splurging on. You can purchase Suryo's latest selections at Net-a-Porter.
---
Share this article