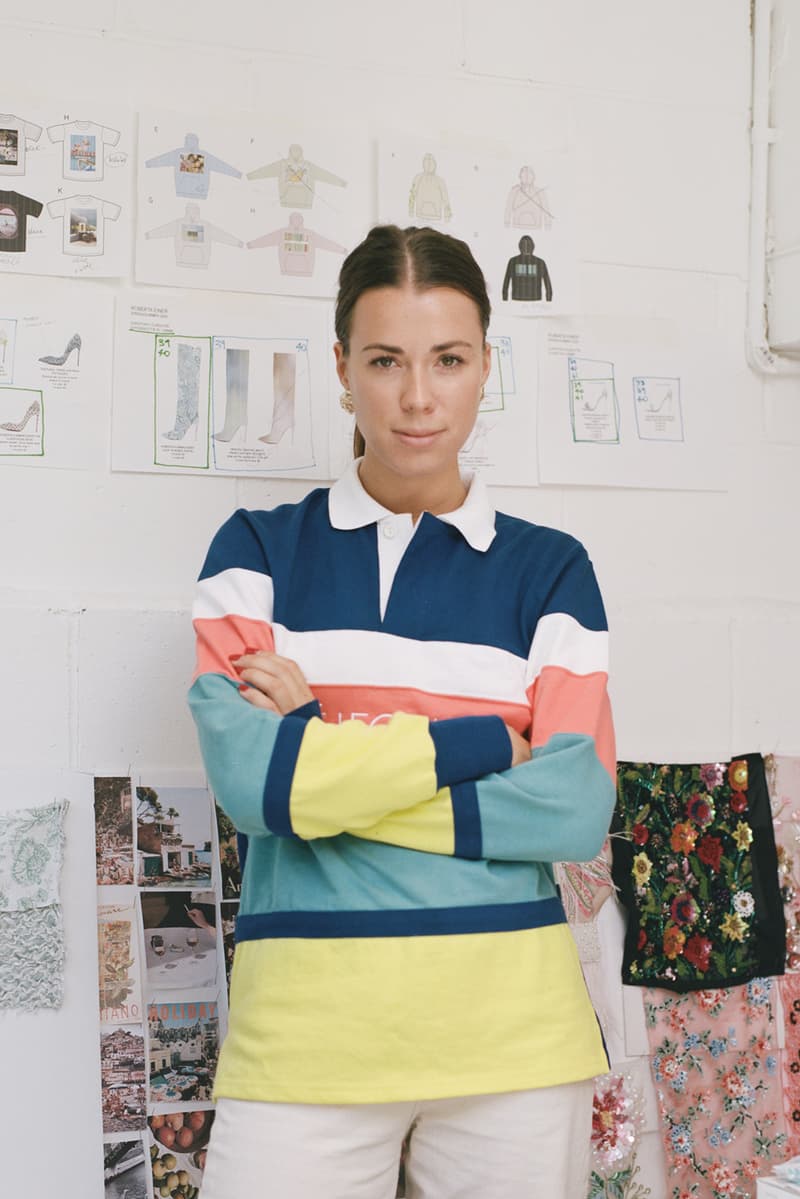 1 of 10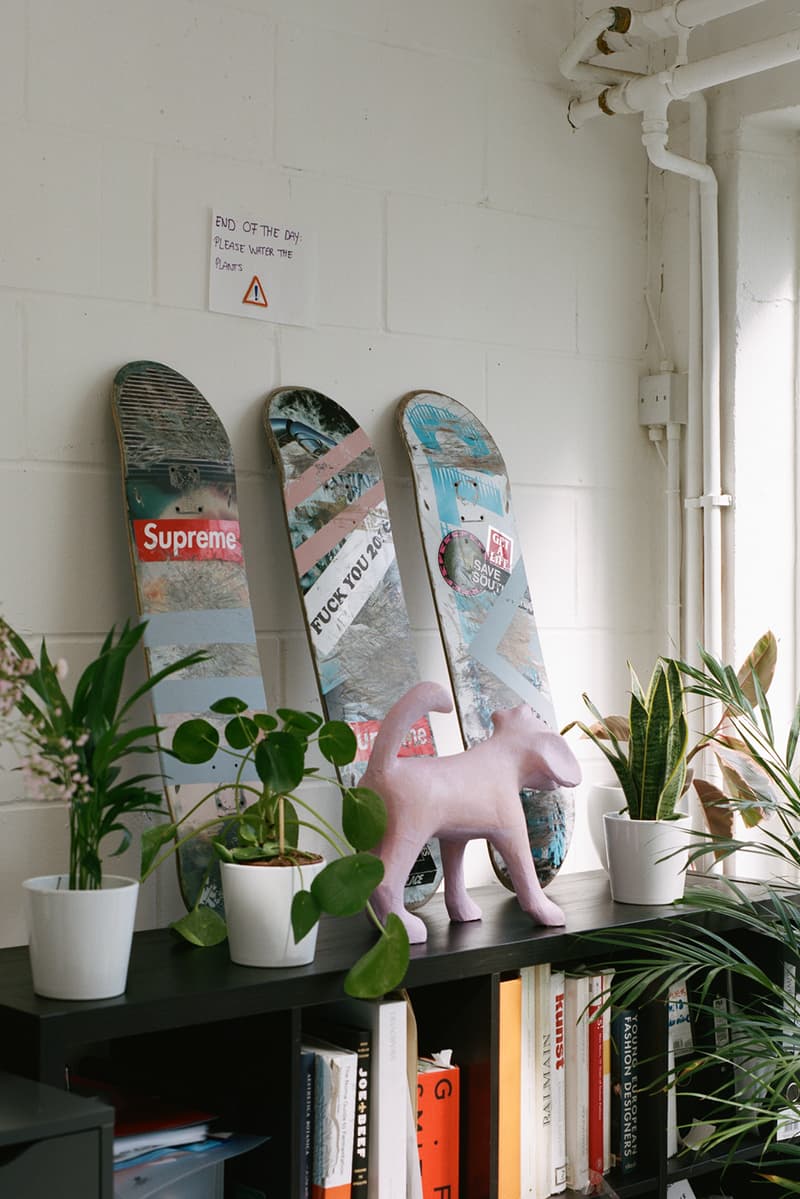 2 of 10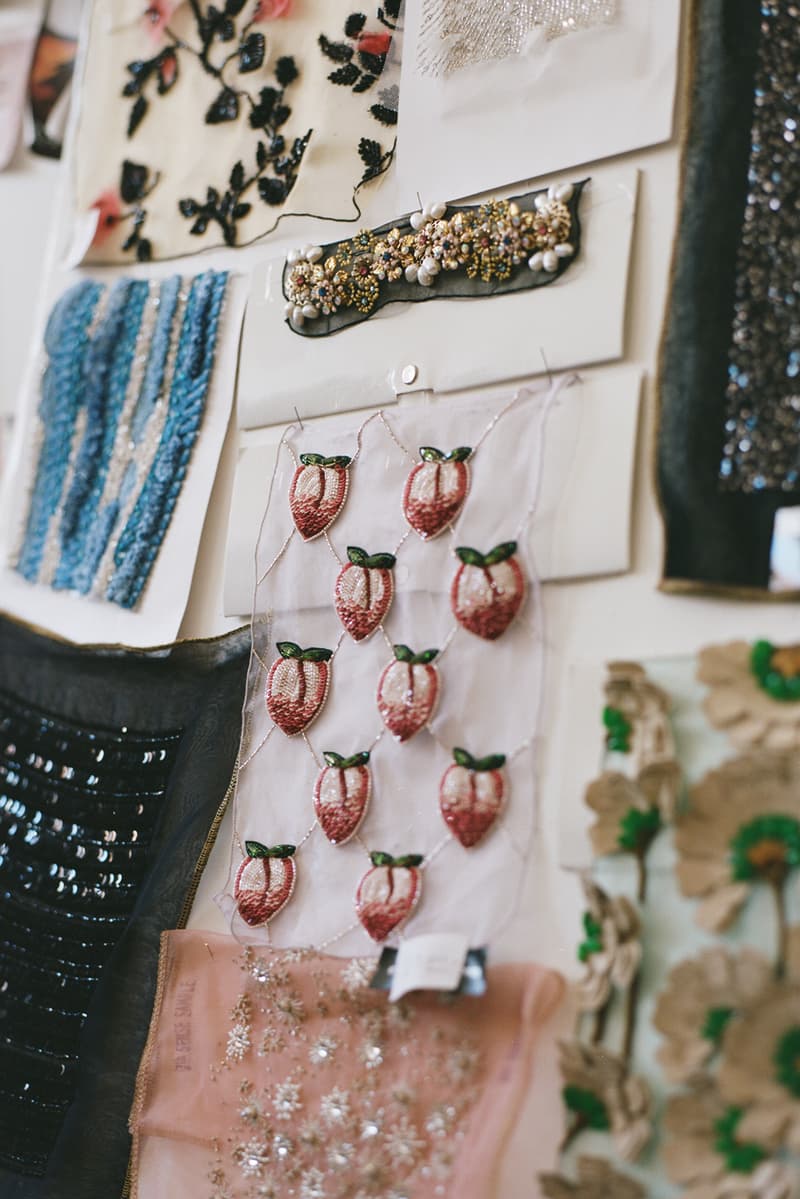 3 of 10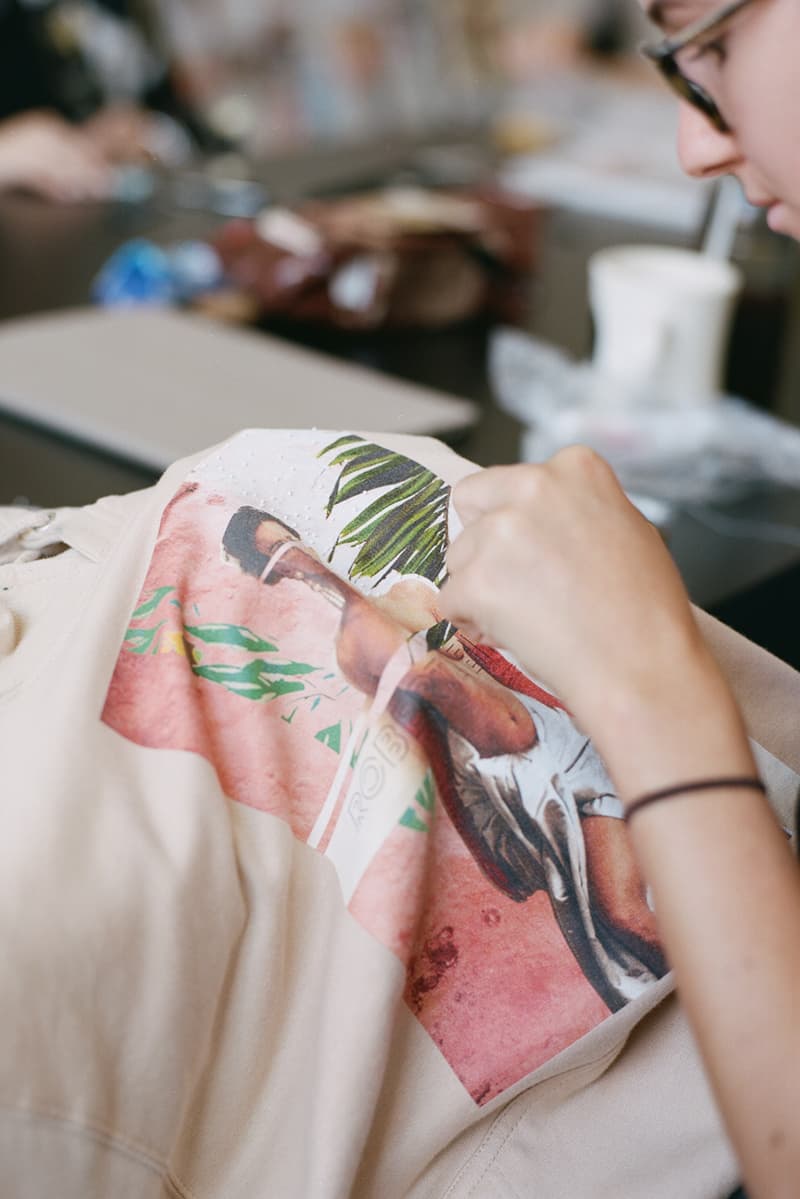 4 of 10
5 of 10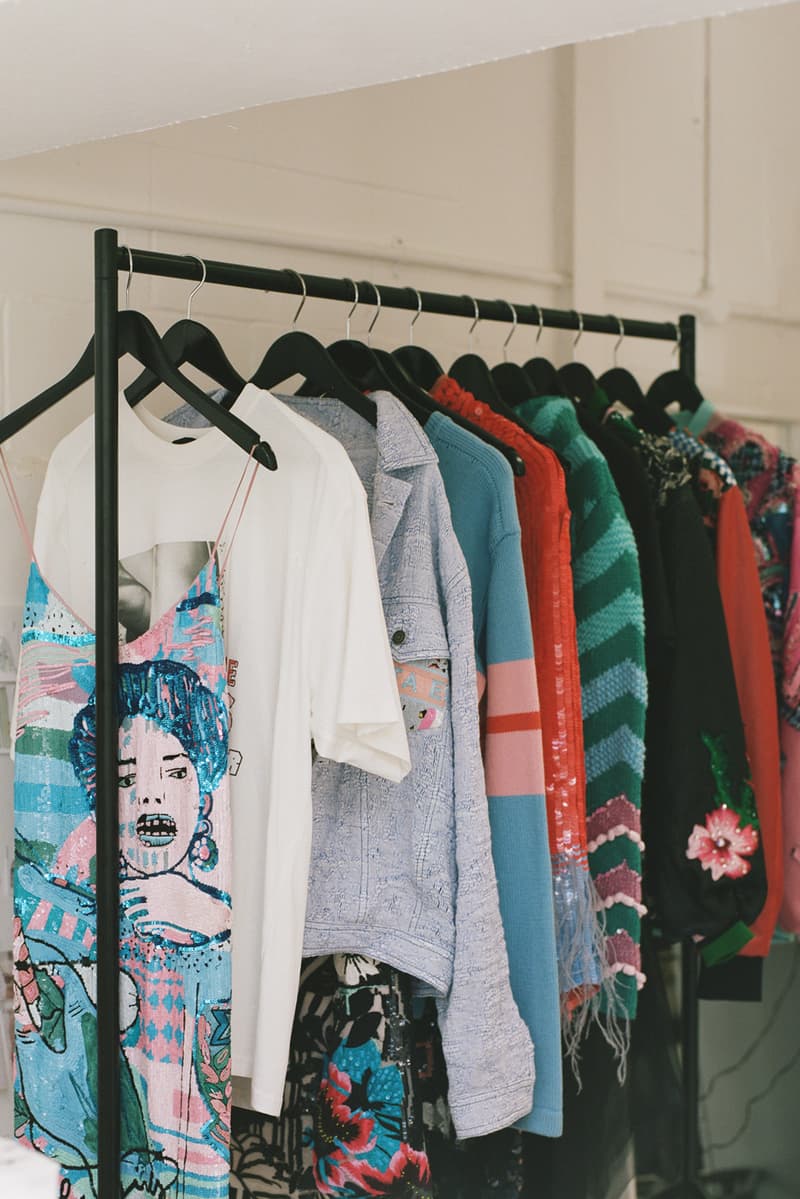 6 of 10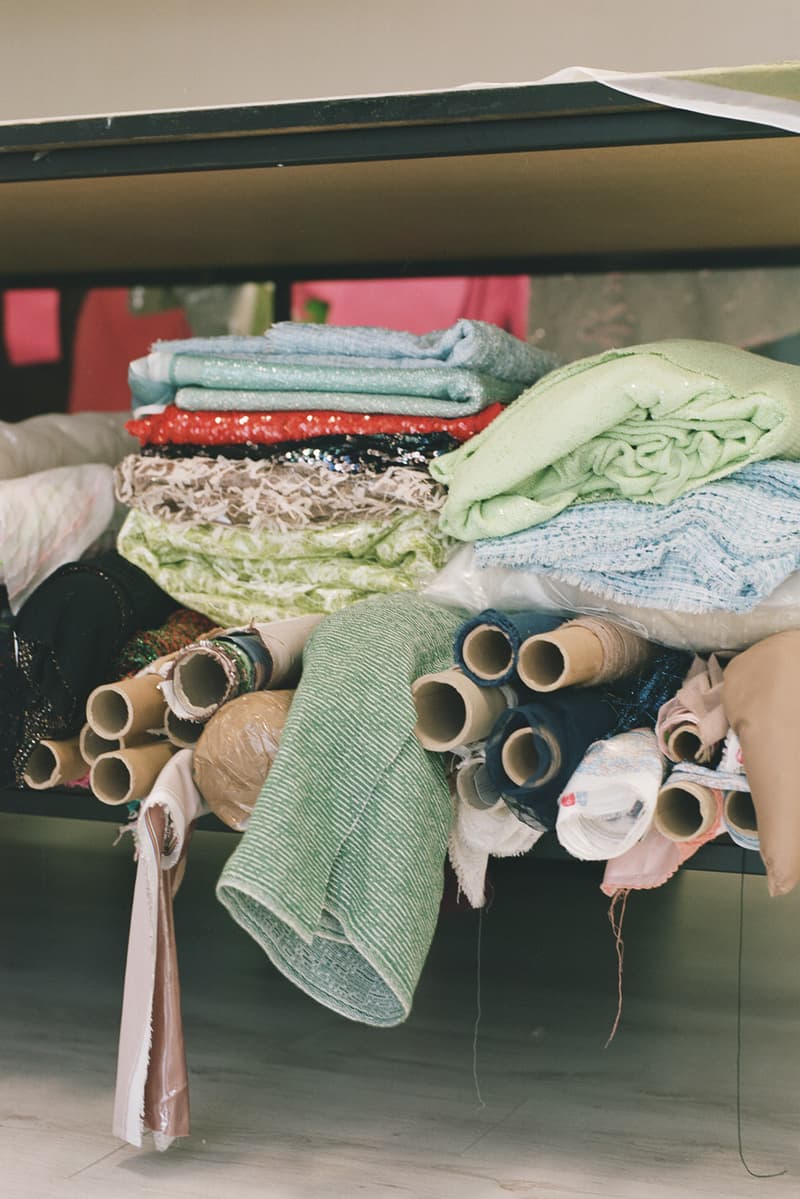 7 of 10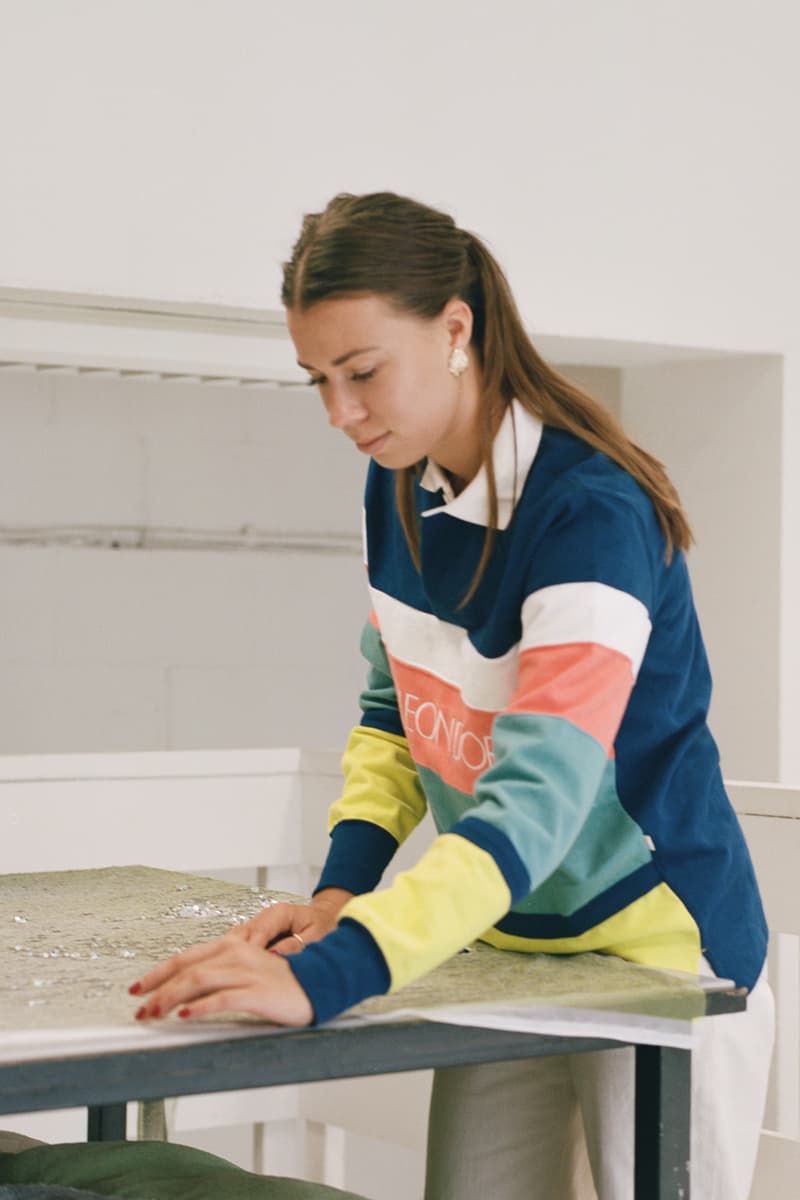 8 of 10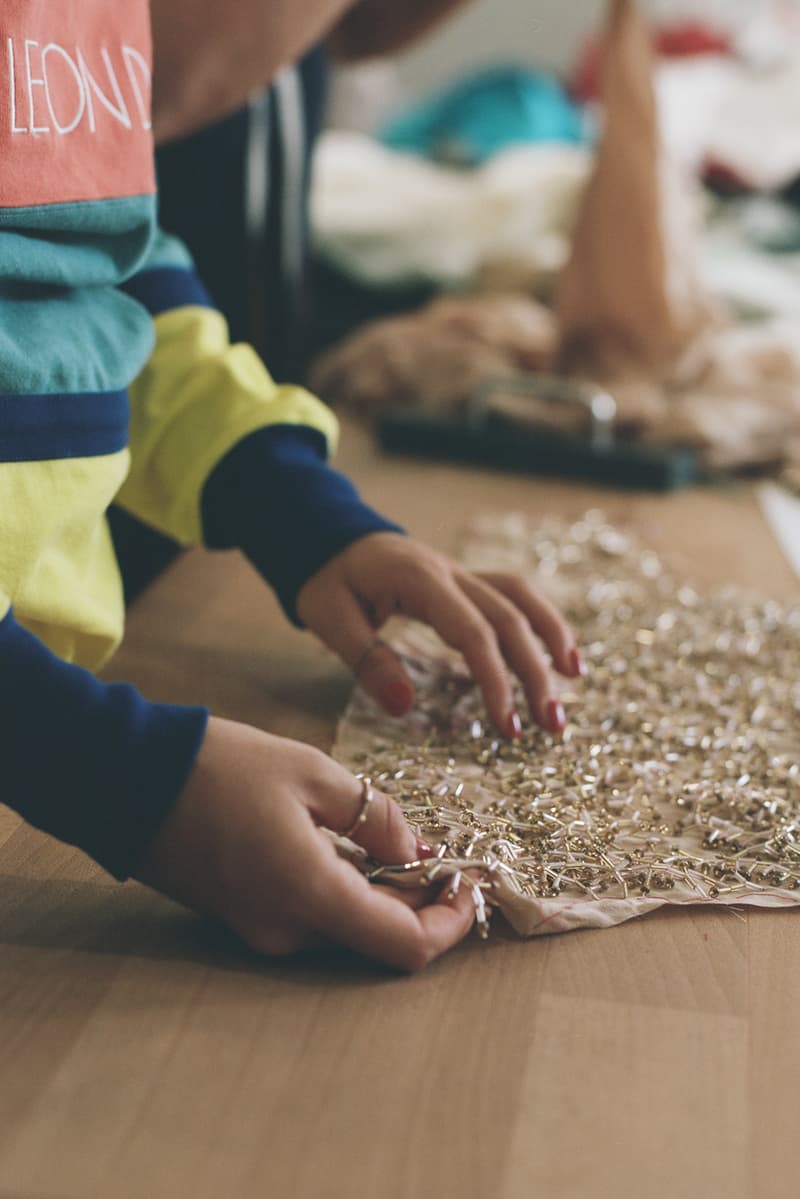 9 of 10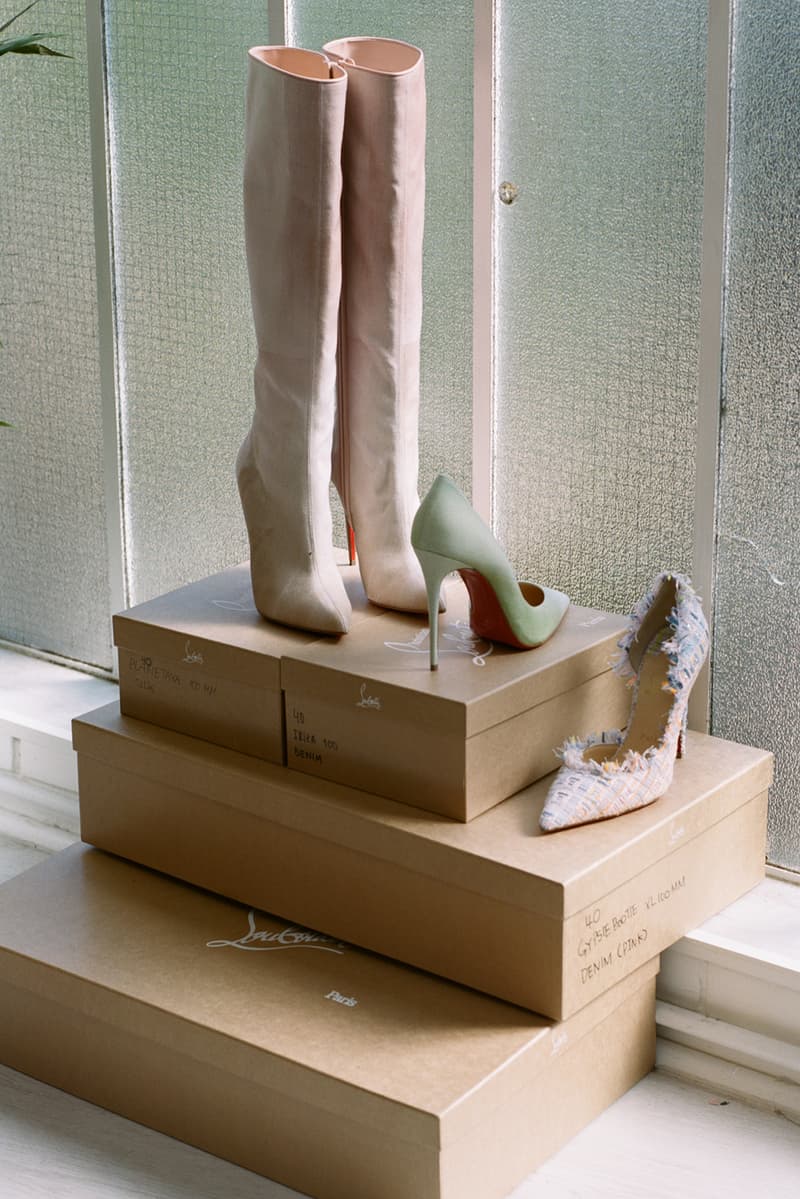 10 of 10
Fashion
Get to Know Roberta Einer, the Designer Disrupting Modern Femininity
Get a sneak peek of the latest collection as we visit her London studio.
Get to Know Roberta Einer, the Designer Disrupting Modern Femininity
Get a sneak peek of the latest collection as we visit her London studio.
For many young designers, being able to hold their own runway show during a major fashion week is the ultimate dream. The struggle once this has been achieved, however, is maintaining the energy and hype that comes with being a new name on the circuit. It's something Estonian-born, London-based designer Roberta Einer has become somewhat of a pro at – the SS20 season marks her eponymous brand's ninth season at London Fashion Week and the buzz around her is higher than ever before.
Having studied at the prestigious Central Saint Martins and University of Westminster and landed internships with the likes of McQueen and Balmain, it's safe to say the designer has learned from the very best in the game. It's this invaluable experience, teamed with her own experimental and inquisitive approach to design that's ensured Einer's label has remained one to watch since she debuted in 2015. Her signature, instantly-recognizable pieces embody contemporary femininity; they're delicate, intricate and edgy, all at once
We caught up with Einer in her North London studio to get a sneak peek at her upcoming collection just before she unveiled the "Holiday" collection on the catwalk. Read on to find out more about her design process, the misconceptions about working as a fashion designer and her first-ever footwear collaboration with Christian Louboutin.
We know you spend a large amount of time drawing and sketching out your designs initially – could you tell us more about that?
It kind of comes in steps, for example, if I see a beautiful colour combination, even in a painting or when I travel, I will take a close-up photo of it. And I'm like "Okay, I've never seen those clouds next to each other – let's try something with that." Once we start designing the embroideries and things, It goes to drawing and scanning colors. You're going to completion and then going back and kind of building. You have to hand-paint all of them like Pantone color cards, because then the same hand-painted color cards go to every factory that I work with and they will match it with that. Sequins get dyed in the bath in one by one color, which is amazing. We get these perfect matches, which I'm really geeky about.
You were born in and grew up in Estonia. Slavic society was really heavily influenced by Americana at the time – did that inform your aesthetic?
I'm obsessed with research. I'm obsessed with finding out why things are the way they are. I grew up in a time just after the Soviet Union in Estonia. I have an older sister who, all she wanted to do was dress in Levi's and cool trainers and it was just stuff that we didn't have. She wanted to have cool scrunchies – she used to cut strips out of socks and dye them. It was like there was so much creativity at that time: you were figuring out how to do stuff that was like Western fashion.
It made you really creative but it also made you crave to have those things. Nobody had sequinned dresses. Nobody had ever seen what the disco era was because it wasn't a thing in the Soviet Union. It was kind of the curiosity towards the brands that weren't available I guess that drove me. If I find out something new that I know nothing about, I'm like "Okay, I need to find out more. This is so exciting."
It definitely comes through in your work. You also worked with McQueen, Balmain and Mary Katrantzou – they're all very out-there designers. Have you always had that kind of outré design sensibility?
No. In university, for the first three years, I was just doing black and white, wool, silk, very delicate things. Pulling threads out one by one to make a different fabric. At that point what was cool was the Nordic minimalism. I had never really worked for a designer who did something different, so I wasn't really aware of the options that are all out there. Once I started with Mary Katrantzou, we were hair-spraying some crystal mesh and hand-felting through it and hair spray held it together for the showpieces. I went to Balmain and it was like, nothing was enough. It was like, if something was "bad taste," we need to add more. You don't question taste any more, you're like "Wow, how is this made?"
It gave me all of these new kinds of elements to design that I wasn't even aware of and for me, it became about the elements and fun and like rediscovering. Every season I'm looking for embroidery techniques that I've never seen or new ways to make things, new ways to work with materials.
Travel clearly forms such a huge part of not just your design inspiration, but also the actual process of how your clothes are made.
All the elements come from different places. We use really beautiful mills in Scotland to do our linen and denim and then we dye our fabrics in Italy and I do some of the knitwear in Italy. Some of the old, sweet grannies in Estonia are crocheting flowers and seashells and things like that for our knitwear. With that I feel like I'm giving back at least a little to the place that I come from. We do all the embroidery in India, which gets sent back to London. At the end of the day, actually, everything is made in London.
In terms of research, it's so easy to be looking at the same reference, especially in an amazing city like London. You kind of have to go out and you have to bring in something that gives people something they haven't seen yet. We get so overwhelmed with information, it's hard to excite people anymore these days.
Fittingly, your SS20 collection is travel-orientated. Could you tell us a little more about the concept?
I read this funky article last season about the psychological side of how we dress for holidays. So it was like, it has nothing to do with how we dress otherwise. It almost has nothing to do with where we're going. But it has everything to do with idea of who we're going to be in our head on that holiday. So if you go to a city, you imagining you're going to be this Dolce & Gabbana '90s model with lace underwear and big gowns and big hats. If you go to Paris, you have the idea you're going to be this coffee-drinking, smoking French girl wearing all-black. It's kind of the idea of romanticizing it and being really nostalgic about it. The same way we think about our childhood, which is probably the most most painful time of our lives, but we look back and think about how it's the best time of our life. This humor behind it is something that I drew upon.
It's mainly looking at the city but also the very saturated orange shapes and Amalfi lemons and looking at those beautiful actresses of the '50s and '60s and the perfect women of that time. It's also making fun of myself and others and how we dress. It's been really fun because previously I've worked around one certain place, there was the Moroccan collection, the Vegas collection. This time it was just nice to spread it out and think of every holiday I want to go on and who I'm going to be there.
This season, you've collaborated with Christian Louboutin on footwear, which is amazing. How did that partnership come around?
We met with the team accidentally at the BFC's London Showrooms in Paris. I had a really nice conversation with this man and he gave me his card and he was like one of the main guys at Louboutin. We emailed and started talking and they were really excited about the embroideries and things that I can do and the fabrics I can make. I made a lot of promises and we delivered on our side and they were really amazing to work with. Even though I'm not so much of a high heels girl myself, it's a bucket list thing to work with Louboutin.
This is now your ninth season showing at LFW; what have been some of the most challenging moments in that time?
As most of our creatives and design team will say, it's production. It's insane, because you come from art school and you have never been taught how to run a business. That's number one. Number two, you've been taught to be as creative as you can be but nobody taught you if you made one dress like that, you need to make 20 more. Where do you start? How do you grade your patterns? How organized do you need to be? I think that's a place whee a lot of people fail and a lot of people learn so much. For me, I'm quite a chaotic person so for me to be so systematized, it's been a great challenge.
I've done well but it's been very hard and it takes a lot of self-training to be like this. You have to learn to be angry with the factories when they're not on time and manage the cashflow. It's literally something you do not sign up for when you go to art school.
What are some of the biggest misconceptions of a career as a fashion designer?
Oh my god. People think fashion is just, like drawing a cute drawing. 80% of the time, you're actually on Excel sheets, logging on to internet banking and fighting very delicate disruptions to factories. The rest of the time, you're being a little bit creative. You kind of have to accept it and make the most of the time that you can be creative.
---
Share this article