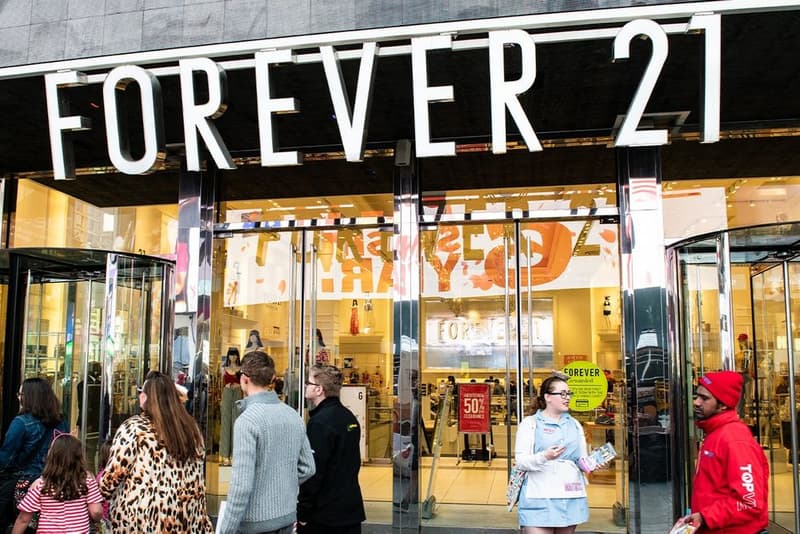 UPDATE: Forever 21 Officially Files for Bankruptcy
Here's everything we know.
UPDATE (September 30, 2019): According to court filings at the Bankruptcy Court for the District of Delaware, fast fashion retailer Forever 21 has officially filed for bankruptcy with estimated liabilities between $1 billion USD to $10 billion USD. It has been reported that the Chapter 11 filing will allow the retail giant to continue its usual operating business hours while finding a solution to pay its creditors.
Linda Chang, executive vice president of Forever 21, said in a statement:
"The financing provided by JPMorgan and TPG Sixth Street Partners will arm Forever 21 with the capital necessary to effect critical changes in the U.S. and abroad to revitalize our brand and fuel our growth, allowing us to meet our ongoing obligations to customers, vendors and employees."
The company currently has $275 million USD in funding from JPMorgan, Chase & Co., as well as $75 million USD in new capital from TPG Sixth Street Partners. However, as the sixth-largest tenant, Forever 21's bankruptcy could potentially be a problem for major U.S. mall owners like Simon Property Group Inc. and Brookfield Property Partners LP.
Stay tuned for more details on the latest news.
---
Forever 21 is reportedly preparing for a potential bankruptcy filing, according to Bloomberg. The fast fashion retailer has been in talks for specific financing in addition to working with a team of advisers to help it restructure its debt.
Bloomberg reports that "negotiations with possible lenders have so far stalled." Notably, focus for the company has moved toward solidifying a potential debtor-in-possession loan to take the company into Chapter 11. At the moment, representatives for Forever 21 haven't released an official statement to respond to the alleged report. This news comes as the retailer's cash dwindles and options to turnaround the company also have faded into the abyss.
Originally founded in 1984, Forever 21 operates over 800 stores in the United States, Europe, Asia and Latin America. Similarly, luxury company Barneys New York has recently filed for bankruptcy in addition to announcing it will be closing 15 of its stores.
Stay tuned here as more news emerge on Forever 21's preparation to potentially file for bankruptcy.
Share this article