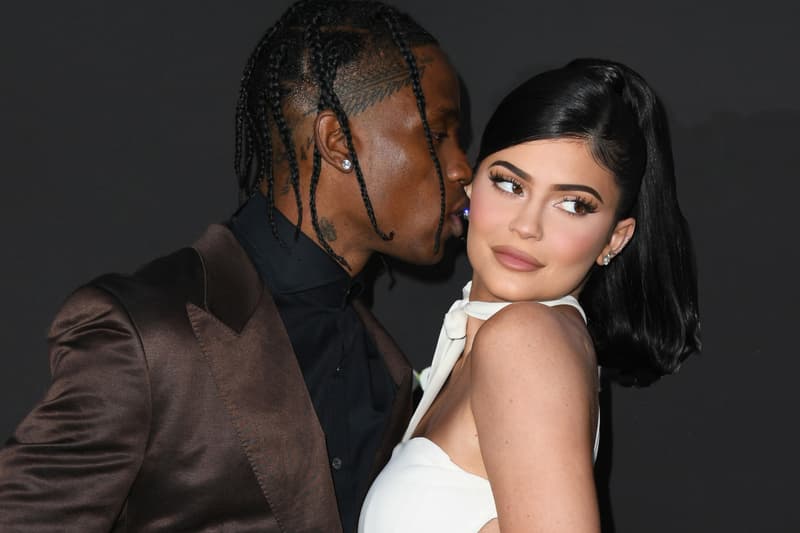 Kylie Jenner Makes Her 'Playboy Magazine' Debut
Interviewed by her boyfriend, Travis Scott.
Kylie Jenner has just revealed her first feature in Playboy Magazine, where the beauty mogul and billionaire posed for the pages alongside boyfriend Travis Scott. Shot by photographer Sasha Samsonova, the series of images feature Kylie as well as Scott, and play on the theme of this month's issue, "Pleasure."
To go along with the shoot, Scott also interviews Jenner about everything from their relationship to her career and parenthood. The star even revealed that she's trademarked both Kylie Wine an Kylie Linen, in case she'd ever like to venture into that business in the future. Take a look at a few quotes from the interview below:
"SCOTT: And the way you embrace your sexuality hasn't changed with motherhood either. Do you feel like I empower you to own your identity and sexuality as a mom?
JENNER: You remind me that motherhood and sexuality can coexist and just because you embrace your sexuality doesn't mean you have loose morals or you're not a good mother. You can be sexy and still be a badass mom."

"SCOTT: On your Instagram, you talked recently about self-care and admitted that the image you present to the world just scrapes the surface. What made you want to write that and how did that advice come to you?
JENNER: I actually just love writing and putting together words, so when I got into my emotions, I was just writing in my notes and I sent it to one of my best friends and said, "I just wrote this. Do you think I should put it as my caption?" And she said, "I just cried. You need to post this." So she kind of encouraged me to post it. Writing just helps me feel better and express myself."
To read the full "Kylie by Travis" interview, head over to Playboy Magazine's website. The Pleasure issue is available on newsstands now.
Share this article