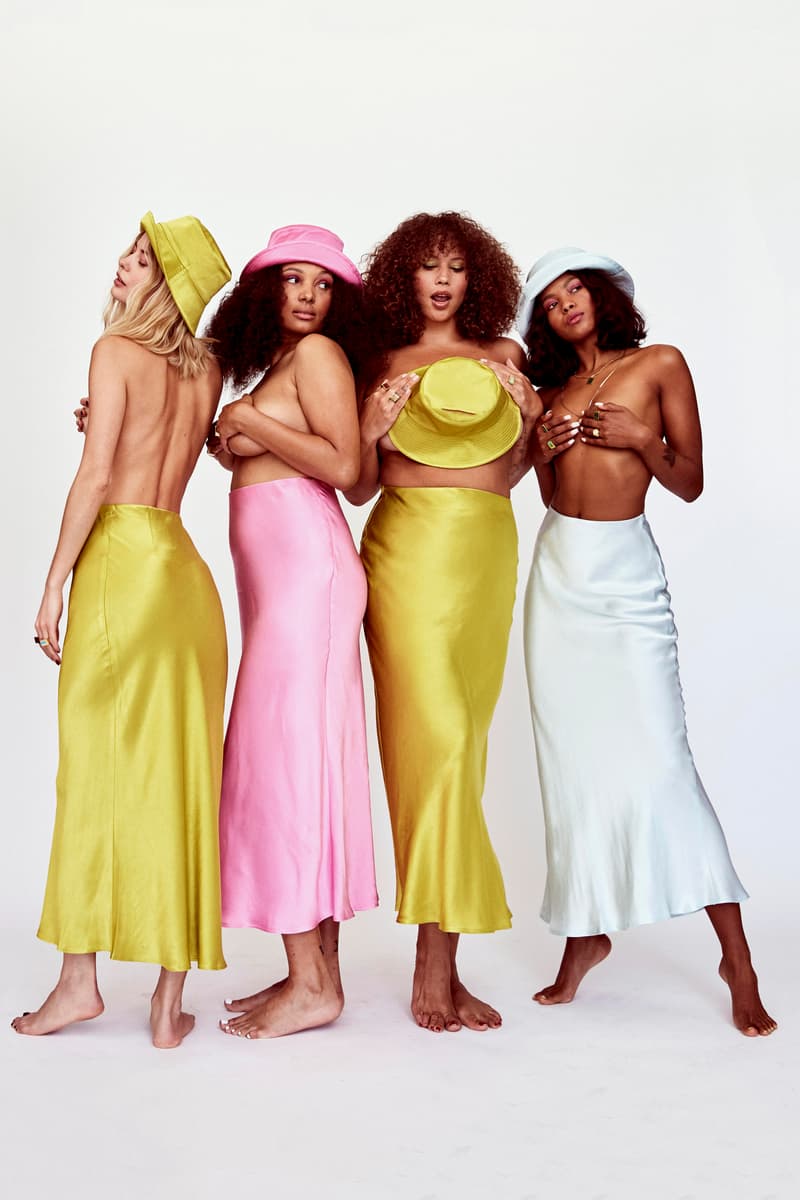 Here Are 7 Romantic Brands Streetwear Girls Will Love
Including Eudon Choi and Cinta The Label.
Fashion
Here Are 7 Romantic Brands Streetwear Girls Will Love
Including Eudon Choi and Cinta The Label.
You'd be lying if you never admit that you've fallen into an Instagram rabbit hole. Over the years, the social media platform has become somewhat of a unique destination for discovering untapped designers and even emerging creatives.
If you're like us, you probably find yourself scrolling for hours on end through your "Explore" page or profiles of stylists, influencers and other notable personalities. In our latest roundup, we're sharing a few romantic womenswear brands that streetwear lovers will appreciate. We can't seem to stop our obsession with these labels since landing on their well-curated Instagram profiles — keep scrolling to learn more.
Ms B Apparel is a refreshing contemporary womenswear label based in New York City created by founder and designer Maya Bentley. The pieces are expressive, eye-catching and feature geometric components. Additionally, the feminine designs are created in mostly pastel colorways pointing to why these separates are ideal for summertime and vacationing. We're really into the O'nue Linen Mini (pictured above), a light pink linen dress created with a ruched circle and a single strap.
Created by Ariel Rezek, the eponymous line's first collection was inspired by pieces the designer notes that she and her friends were looking for but couldn't find on the market. What followed is a stunning lineup of silk separates including slip dresses, skirts and tops. Rezek Studio's creations are dreamy, coveted and are also ideal for wearing year-round, not just when it's warm outside. Additionally, you can style these items with your current closet staples.
Hannah Kristina Metz's namesake line is comprised of well-made garments created by master tailors who hand-finish and hand-cut the pieces to minimize waste. What we love about this NYC-based brand are the unique takes on everyday wear spanning blouses, dresses and trousers. At the moment, the color palette currently available online is made up of a pastel green hue, a sleek white, a bright magenta and a cherry red tone. According to the brand's official website, her production manager also oversees a safe and humane workplace.
Fashion and travel blogger Fisayo Longe launched Kai Collective in 2016 following her deep love for fashion. The London-based label is created with inspiration from Longe's travels around the world which she spends sourcing fabrics and meeting ethical manufacturers. The aesthetics of the label are inherently romantic, you can see this in the detailing of the trendy tops and dresses created with dramatic sleeves and clean-cut accents.
By Mia Joseph's eponymous line of trendy apparel is '90-inspired, filled with distinct detailing and also handmade. What's great about this brand is that all of the dresses, tops and two-piece sets are one-of-ones. This means you don't have to worry about ever running into someone wearing the same exact piece as you. Joseph's designs are created with seams on display throughout which gives off a bit of a disheveled look for those who are into that style. Though the pieces are currently only available on Depop, we're sure that is bound to change as soon as more people discover this Jordyn Woods-approved label.
Cinta The Label is a ready-to-wear label founded by Amy Sturgis, a renowned fashion consultant. The line's feminine designs such as slip dresses and pattern-heavy blouses are inspired by the Spanish shores Sturgis grew up on. Additionally, the brand puts a modern twist on Spanish traditions by playing with prints that highlight Amy's love for astrology. One pick we're into is the Taurus Slip Dress which comes with an eccentric astrological star print.
Originally launched in 2009, Eudon Choi's eponymous label has become a staple at London Fashion Week. His sharp eye has led to the creation of stunning pieces that focus mainly on menswear detailing. His garments are also indicative of his schooling in Seoul and his education at the Royal College of Art in London. The fashion house is constantly marrying function with design — its SS20 range was filled with chic outerwear and statement dresses ideal for vacationing.
Share this article