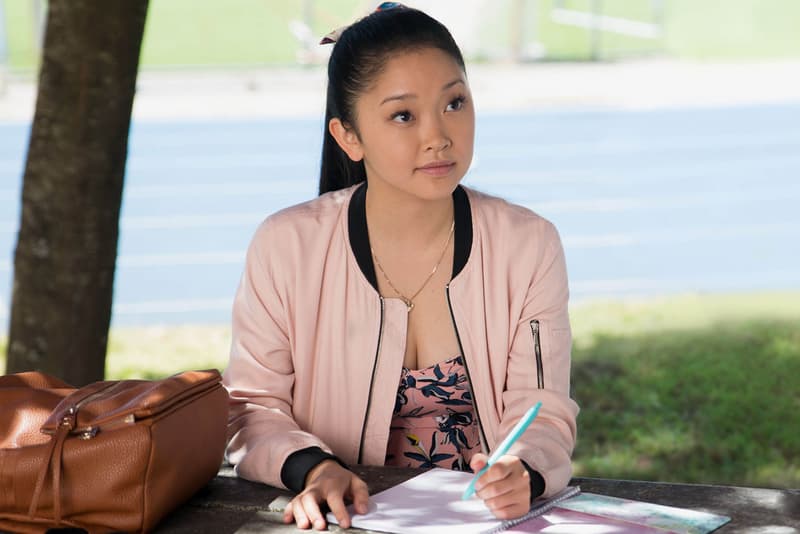 Film & TV
Lana Condor Bids Farewell to Netflix's 'To All the Boys I've Loved Before'
Read her touching message here.
Lana Condor Bids Farewell to Netflix's 'To All the Boys I've Loved Before'
Read her touching message here.
Following Noah Centineo's goodbye message to his To All The Boys I've Loved Before's character Peter Kavinsky, Lana Condor took to Instagram this week bidding the Netflix franchise farewell. After wrapping up parts two and three, Condor was finally able to gather all her thoughts and feelings and put them into words for her cast and fans.
Along with a photo of her in Lara Jean's bedroom, her caption reads:
"'One day all of this will be proof, proof that we were here, proof that we loved each other. It's the guarantee that no matter what happens to us in the future, this time was ours.' – Always and Forever, Lara Jean. It's been 16 days since the To All The Boys I've Loved Before franchise wrapped shooting movies 2 & 3. I've been really struggling how to put into words my feelings towards this ending… words will never be able to describe my love for Lara Jean. Her family, her friends, Peter. Words will never be able to describe the long nights on set, where it would suddenly hit me, like a ton of bricks, that I was getting the honor of portraying a girl so fiercely determined in love, who represents strength in softness. Words will never be able to describe my gratitude to YOU, for loving her as much as I do. For tying your hair up in a scrunchie and saying 'let's do this.' Thank you from the very bottom of my heart, you've made me feel like the luckiest girl alive. Always & Forever, your Lara Jean."
Goodbyes are never easy, but we're excited to see what's in store for the upcoming films ahead and the hard work the production and cast have put behind Jenny Han's trilogy. P.S. I Still Love You will premiere on February 12, 2020 exclusively on Netflix, while Always And Forever Lara Jean has yet to receive its official release date.
For more entertainment news, check out the best 15 romantic comedies of all time.
---
Share this article