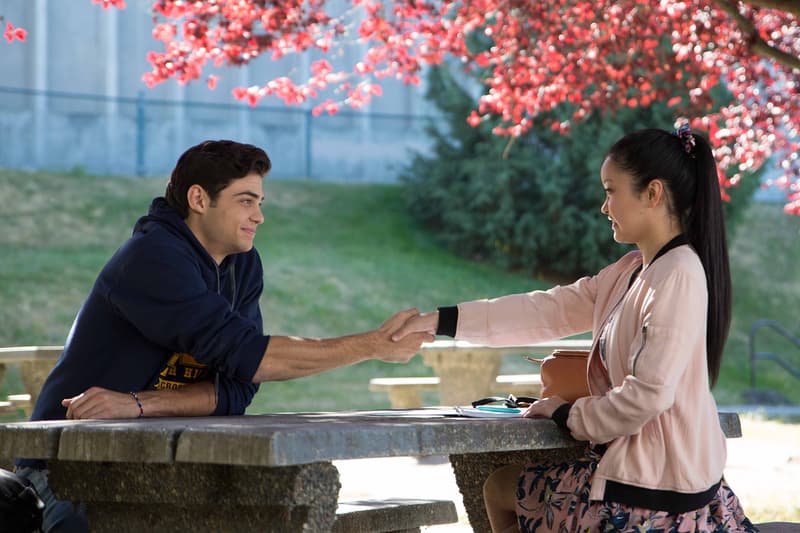 Film & TV
These Are the 15 Best Romantic Comedies of All Time
Get your tissue boxes and popcorn ready.
These Are the 15 Best Romantic Comedies of All Time
Get your tissue boxes and popcorn ready.
When it comes to the best romantic comedy movie of all time, there really is no such thing because everyone has their own preferences. Some might prefer Clueless over 10 Things I Hate About You and some might not even understand the Crazy Rich Asians hype.
This genre, in particular, can be quite tricky to define due to the fact that people may have a different take on the definition of what "romance" and "comedy" really is. However, we've narrowed down the best 15 romantic comedies dating back to the 1990 classic Pretty Woman, all the way to today's Netflix original To All The Boys I've Loved Before. Scroll down below and discover which films made our list.
While you're here, be sure to check out the best Netflix originals to watch this fall.
When Harry Met Sally (1989)
Starring Billy Crystal as Harry and Meg Ryan as Sally, When Harry Met Sally is about how the two characters share a car ride together traveling from Chicago to New York, during which they argue about whether men and women can ever truly have a platonic relationship.
Pretty Woman (1990)
As one of Julia Roberts' hit films, Pretty Woman was a contemporary take on Disney's Cinderella where Roberts plays the character of Vivian Ward – a modern-day prostitute who gets picked up by a wealthy businessman (Richard Gere) in Los Angeles' red-light district.
Sleepless in Seattle (1993)
Tom Hanks and Meg Ryan star in the ultimate classic, Sleepless in Seattle, where the film follows the story of a Sam Baldwin (Tom Hanks) and newspaper reporter Annie (Meg Ryan). On Christmas Eve, Baldwin's son calls into a radio talk show where he persuades his father to talk about his love life on-air while thousands are listening in. Annie hears about his story and becomes obsessed with tracking him down.
Clueless (1995)
This iconic 1995 film focuses on the charming narcissism of teens back in the day who had the privilege of living in Beverly Hills. Alicia Silverstone plays the movie's protagonist Cher Horowitz who lives in her father's mansion and is basically spoiled rotten. The script was actually an adaptation of Jane Austen's Emma that talks about a scheming matchmaker who didn't expect to have her own personal romance.
My Best Friend's Wedding (1997)
This witty romantic comedy stars Julia Roberts, Dermot Mulroney and Cameron Diaz who are all caught in a complicated cliché love triangle. Roberts' character Julianne Potter is best friends with Mulroney's character Michael O'Neal who suddenly gets engaged to a younger woman, Kimmy Wallace (played by Diaz). As jealousy takes over Potter, you can imagine the lengths she goes through to win over O'Neal.
You've Got Mail (1998)
With computers and e-mails slowly trending back in the '90s, two New York individuals discover just how powerful technology really is when they meet each other on an online chat group and instantly hit it off. However, Joe Fox (Tom Hanks) and Kathleen Kelly (Meg Ryan) find themselves in a pickle due to the fact that they're both in relationships with other people.
There's Something About Mary (1998)
Ben Stiller never fails to make the audience laugh with his hilarious humor and top-notch acting skills. Co-starring alongside Cameron Diaz, the two actors' characters (Ted Stroehmann and Mary Jensen) are about to attend their high school prom together up until Ted gets into an unfortunate accident in Mary's toilet. Years later, the two meet again where they reconnect and reminisce about what could have been if it weren't for the incident during prom night.
10 Things I Hate About You (1999)
10 Things I Hate About You is a '90s punk take of Shakespeare's Taming of the Shrew following the story of new student Cameron (Gordon-Levitt) who's head-over-heels for Bianca (Larisa Oleynik) but has to get around her father's strict dating rules. In order for Cameron to win over Bianca, he asks his friend Patrick (Heath Ledger) to date Bianca's sister, Kat (Julia Stiles).
Bridget Jones's Diary (2001)
This ultimate British classic stars Renée Zellweger as Bridget, Hugh Grant as Daniel Cleaver, and Colin Firth as Bridget's "true love," Mark Darcy. Bridget Jones's Diary is actually based on Helen Fielding's 1996 novel of the same name – a reinterpretation of Jane Austen's Pride and Prejudice.
How to Lose a Guy in 10 Days (2003)
Based on a short cartoon book of the same name by Michele Alexander and Jeannie Long, How to Lose a Guy in 10 Days stars Kate Hudson and Matthew McConaughey where Hudson's character Andie Anderson gets inspired to write a new article, with the same name as the movie, and conducts her experiment with McConaughey's character Benjamin Barry.
Love Actually (2003)
Love Actually highlights nine intertwined stories examining the truth about life, love and relationships. The cast features big names like Hugh Grant, Kiera Knightley, Liam Neeson, Emma Thompson and more.
P.S. I Love You (2008)
This rom-com tearjerker should definitely be on your list. When Gerry (Gerard Butler) – Holly Kennedy's husband (Hilary Swank) – dies from a critical illness, she loses the love of her life. Before his death, Gerry planned ahead and wrote Holly a series of letters with instructions for Holly to follow in order for her to move on peacefully.
Crazy, Stupid, Love (2011)
Ryan Gosling and Emma Stone could not have been a more perfect pair for this movie. Crazy, Stupid, Love follows the story of Hannah's (Emma Stone) dad Cal Weaver (Steve Carell) who gets cheated on by his wife Emily (Julianne Moore). Gosling's character Jacob Palmer is the ultimate playboy and teaches Cal all his tips and tricks on how to get women.
To All the Boys I've Loved Before (2018)
Jenny Han's To All the Boys I've Loved Before was fortunately picked up by Netflix and turned into a worldwide phenomenon. The franchise has now wrapped up its third and final film. In today's day and age, this adorable rom-com follows the story of two teens in high school who unexpectedly fall in love amidst all the drama.
Crazy Rich Asians (2018)
Based on the 2013 novel of the same name by Kevin Kwan, Crazy Rich Asians took Hollywood by storm for featuring a majority of Asians in its cast since The Joy Luck Club in 1993. The plot highlights the story of Chinese-American professor Rachel Chu (played by Constance Wu) who travels to meet her boyfriend's family in Singapore and discovers that they are the wealthiest in the country.