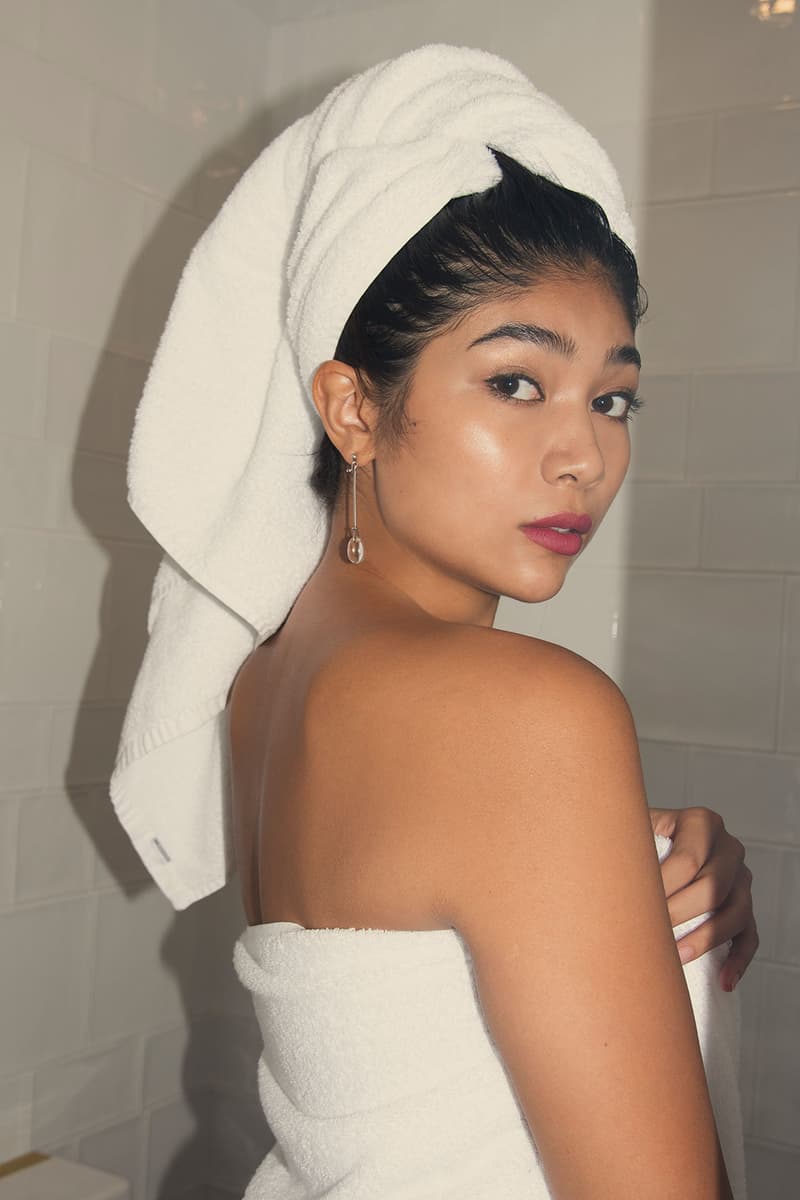 1 of 2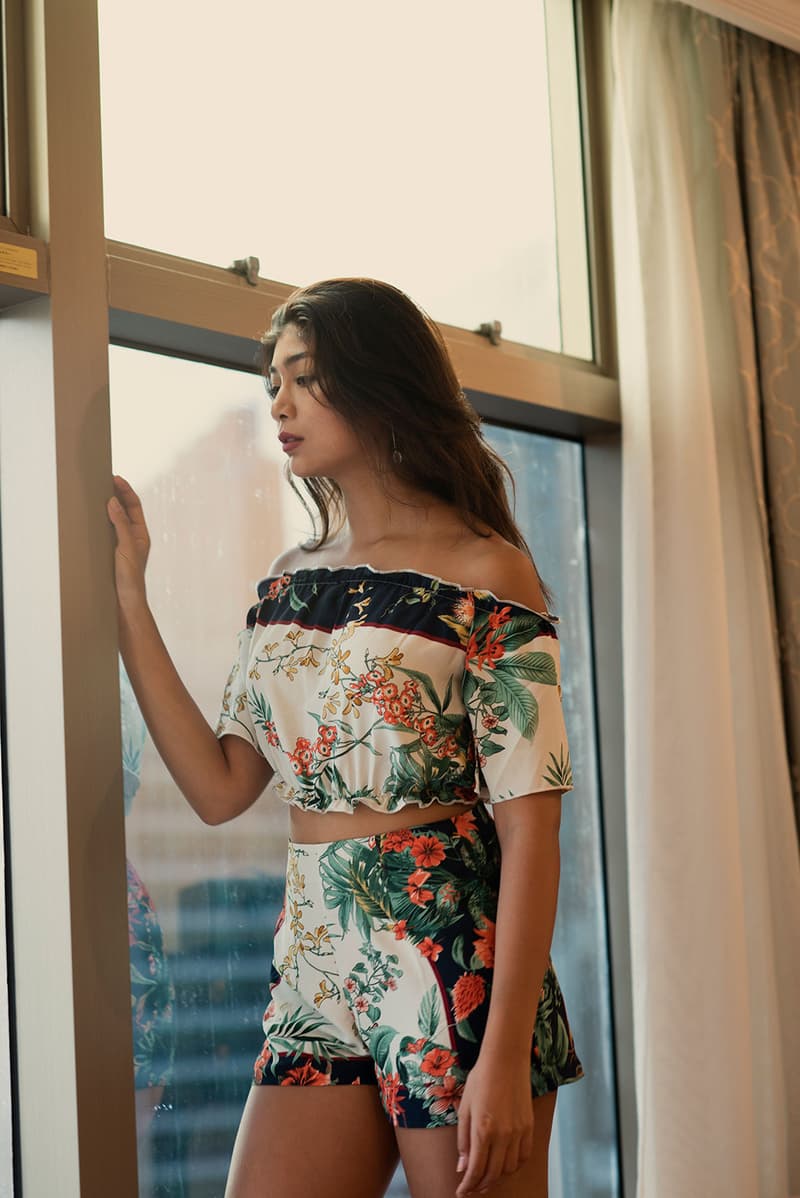 2 of 2
Beauty
Former Miss World Japan Priyanka Yoshikawa on Beauty Standards Around the World
Along with secret skincare tips she picked up from the pageant.
Former Miss World Japan Priyanka Yoshikawa on Beauty Standards Around the World
Along with secret skincare tips she picked up from the pageant.
Beauty pageants have been around for decades now, and are still a hot topic to this day surrounding the concept and perception of beauty. Priyanka Yoshikawa, former Miss World Japan, gained much attention in 2016 after winning the competition for being biracial instead of "fully Japanese." She's the second "hafu," the Japanese word for half, to ever win a beauty pageant in all of Japan.
Born in Tokyo to an Indian father and Japanese mother, Yoshikawa explains that although she wasn't treated badly among her peers growing up, it definitely has been challenging to represent the country as a biracial woman. As part of our Beauty Essentials series, the beauty pageant winner walks us through some of her favorite makeup items and skincare regimen along with her experiences and views on beauty. Read on for our interview and see her must-have products below.
Priyanka Yoshikawa's Beauty Essentials
Bioderma Hydrabio H2O: A cleanser I always buy when I'm in Japan. It's light and works great on sensitive skin.
Kiehl's Ultra Facial Cream: This product is a must-have in my skincare routine, no matter which area in the world and what type of climate I'm in.
Ellips Hair Vitamin: I came across this hair vitamin in Indonesia and have loved using them ever since. Since it's packed into small capsules, your bag won't get messy when you're traveling, and it provides just the right amount of nutrients for your hair.
Kiehl's Midnight Recovery Concentrate: This is another product I cannot finish a skincare routine without. It works on all skin types and comes in smaller bottles, which are perfect to pack in a travel bag.
MAC Cosmetics Brow Gel: Whether or not I'm wearing a lot of makeup, I love brushing my brows up for a sharper look. This brow gel gives them a crisp and rich finish.
Fenty Beauty Match Stix: I've been loving Rihanna's Match Stix — not only are they great for contouring and highlighting, but I sometimes use these products on other parts of my face like my eyes for a quick and easy look.
What motivated you to join Miss World Japan?
Having been born and raised in Japan, I knew I had what it takes to join the Miss World Japan pageant. We all tend to feel afraid to do things we never have done or seen done before, but I always believe that that shouldn't stop you from the things you want to do. My motivation simply came from the desire to follow my dreams and to become not only a model but also someone who has a voice.
Being the first biracial woman, or "hafu," to win Miss World Japan, how do you think the perception of race and beauty has changed in your country?
I was the first "hafu" crowned Miss World Japan and actually the second to win a pageant in all of Japan, following Ariana Miyamoto who had previously won Miss Universe Japan – these are two different pageants. I definitely think that a lot has changed over the years – Miss World Japan 2019 was just crowned a few weeks ago and she is part Canadian. I believe that this will continue to happen. Being a "hafu" Miss Japan has started to become something that is not unnatural. But seeing many more "hafus" thriving in their own fields, I feel that Japan still has more controversy towards "hafus" when it comes to color, or for those who "look less Japanese." Don't get me wrong, being a "hafu" or foreigner is not always a negative experience in Japan, but when it comes to representing the country that's where we still need work on. Cultures can't change in a day but we are definitely becoming more diverse than ever before.
What is your standard of beauty?
Fun and being fearless. Those who love themselves just the way they are and enjoy each moment of life.
What are some interesting beauty hacks you picked up while being part of a beauty pageant? 
During Miss World, we had a very busy schedule and on some days, we were only able to sleep around three or four hours. My skin started to break out and become rough and dry, but we simply didn't have the time to get any kind of treatment. A solution I found was to make DIY face masks in the hotel.
1. Honey and lemon face mask

2. Yogurt + honey/cucumber/oatmeal face mask

3. Cucumber and sugar face mask

4. Milk and honey face mask
Where do you get inspiration for your skincare routine and beauty looks? 
First and foremost, I try to figure out what my skin needs. Usually, I like to go through samples and find products that I love and add them to my routine. Sometimes, I mix them up with others too. Scavenging for new skincare is what I typically do when I'm traveling – I love to explore beauty trends outside of Japan. I also obtain a lot of information through the Internet and social media.
Can you tell us a little about your upcoming beauty and wellness line? Who is it for and what's the story behind it? 
My brand, called Mukoomi, is a dedication to those who find beauty in diversity. The name is a play on the Japanese words ​"mukou" (​ 向こう, beyond)​ and ​"miru" (見る, to see). It means to look beyond typical beauty expectations, and see beyond both physical and metaphorical divides. New and exciting things are born from when we come together and infuse our experiences, our journeys, share understanding and appreciation for one another. I want everyone to have the ability to see and reach far beyond what external limitations may hamper us from achieving our own personal greatness.
While the world has been working towards embracing the beauty of all races and body types, many countries are still quite conservative. What is a message you'd like to deliver to those who are struggling with these beauty standards? 
The issue of low confidence and conservative beauty standards are two separate issues. We see in some of the most open-minded countries, women who fit the ideal definition of beauty but suffer from low confidence and body image issues. The message I would like to send across to people who suffer from low self-confidence is that there are many of us, including myself, who have faced the same problems. But, it's important to remember that there are always people who will find you beautiful, and there will always be people who find flaws in you. Just learn to surround yourself with the people who appreciate you and ignore the people who don't. On the topic of countries with narrow definitions of beauty, I need not say anything. Due to the Internet, travel and the cross-cultural nature of the millennial generation, these definitions are being challenged and broken already. It's just a matter of time before the very few countries or cultures will lose the ability to hold those narrow views.
Location

Tung Nam Lou Hotel
Share this article