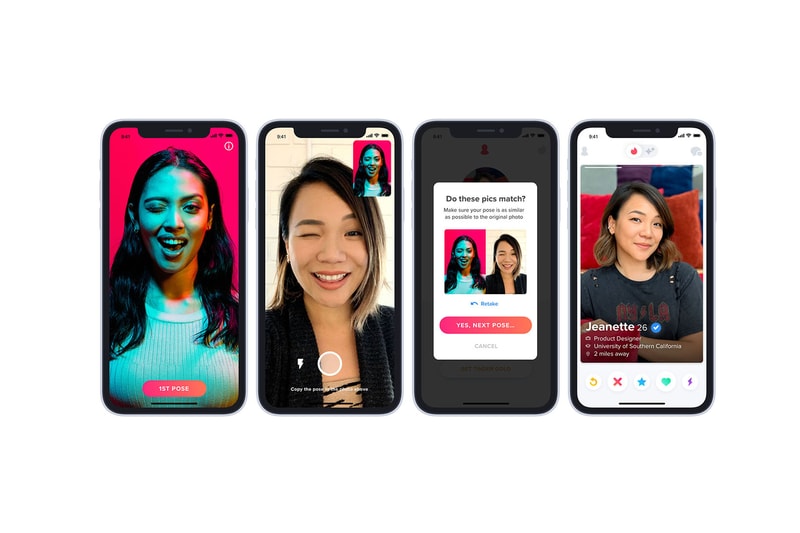 1 of 3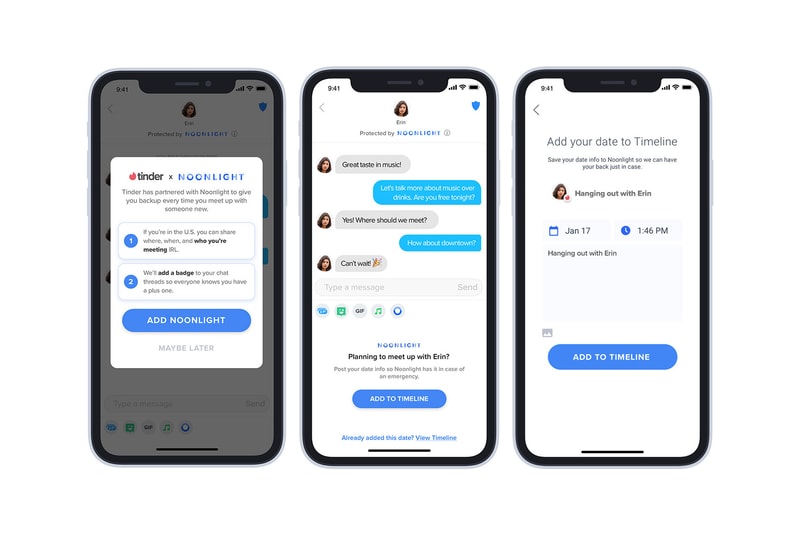 2 of 3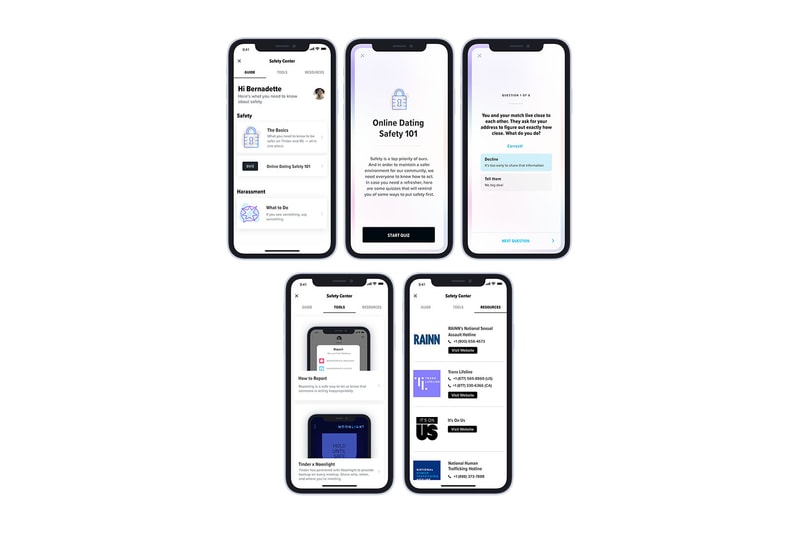 3 of 3
Sex & Dating
Tinder's New Safety Features Include Photo Verification and an Emergency Alert System
In partnership with safety app Noonlight.
Tinder's New Safety Features Include Photo Verification and an Emergency Alert System
In partnership with safety app Noonlight.
Tinder has expanded its safety features with several impressive new additions including photo verification (already a popular option on competing dating platforms such as Bumble) and an emergency alert system created in partnership with personal safety app, Noonlight. The new features target safety issues that can arise with online dating such as cat-fishing and harassment.
In select markets, users can authenticate their identity with a series of real-time selfies, which are then compared to their Tinder profile using human-assisted artificial intelligence. Photo-verified profiles will receive a blue check mark that other swipers can see. A second feature brings fellow app Noonlight's emergency alert services to Tinder. When choosing to meet a match IRL, users can input their date's name, location and time — if an unsafe situation arises, emergency services can be discreetly triggered and the police will be notified.
Lastly, Tinder is cracking down on offensive messages with "Does This Bother You," an in-development feature that detects questionable content using machine learning as well as insight from the Tinder community. When lewd content is detected, users are given the option to report the offending party. On the flip side, an upcoming "Undo" option allows users to take back messages that contain potentially offensive language.
---
Share this article