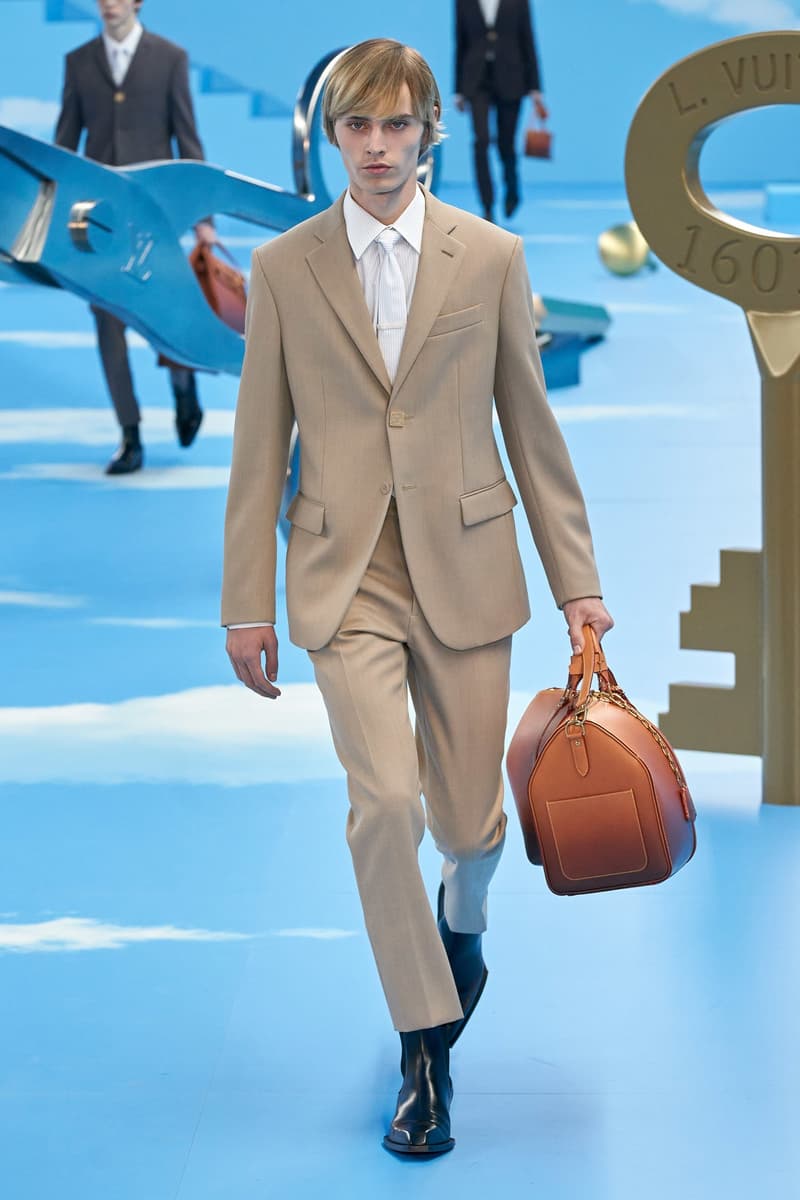 1 of 54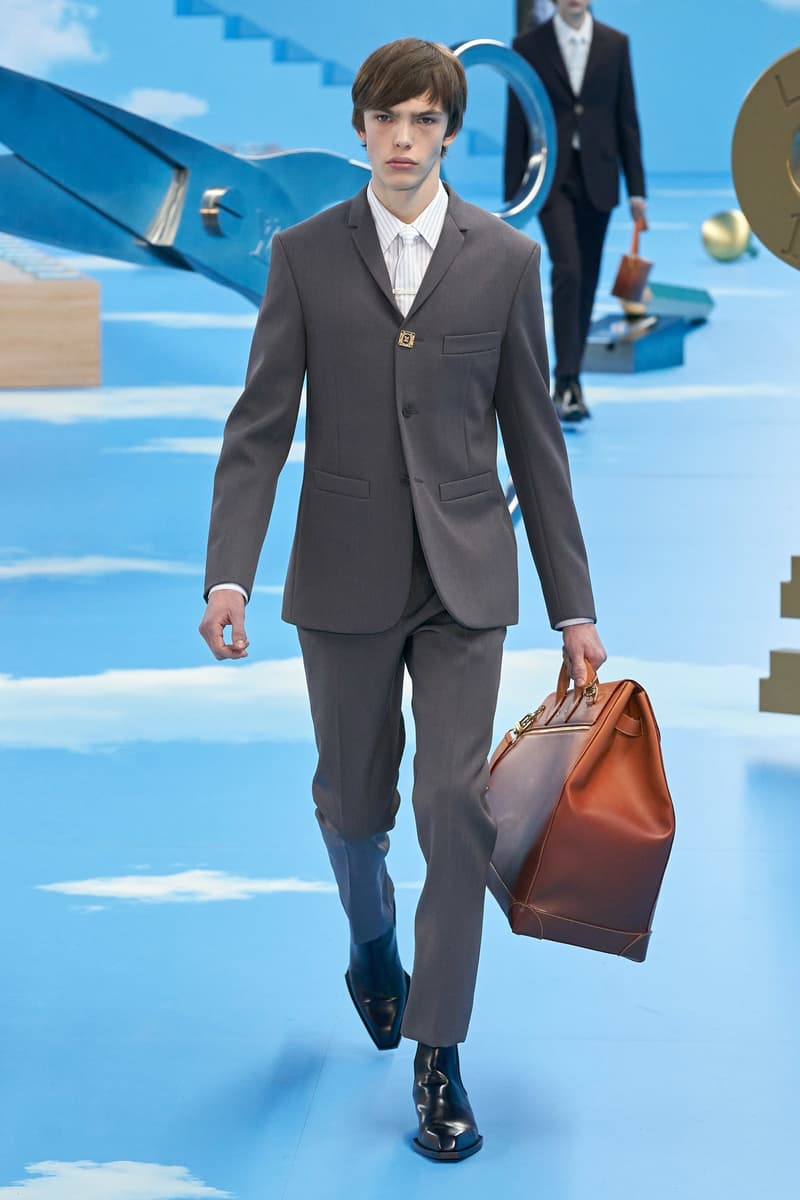 2 of 54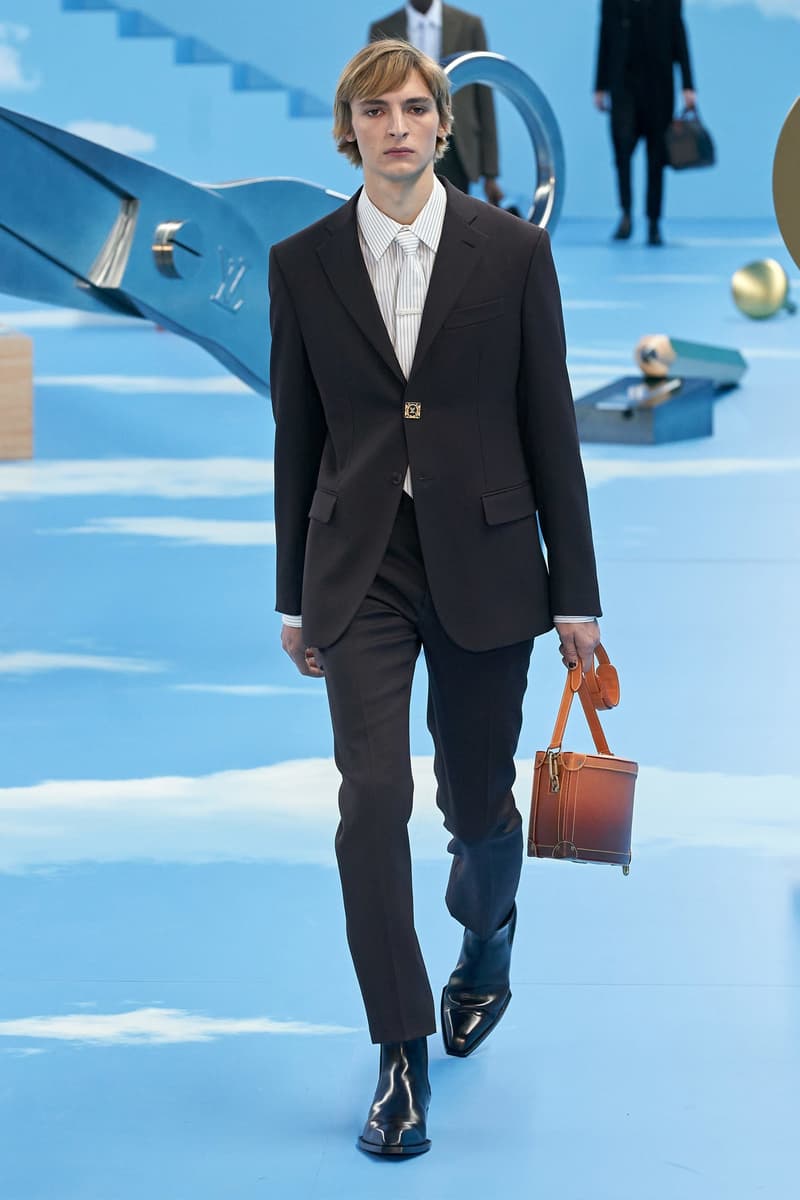 3 of 54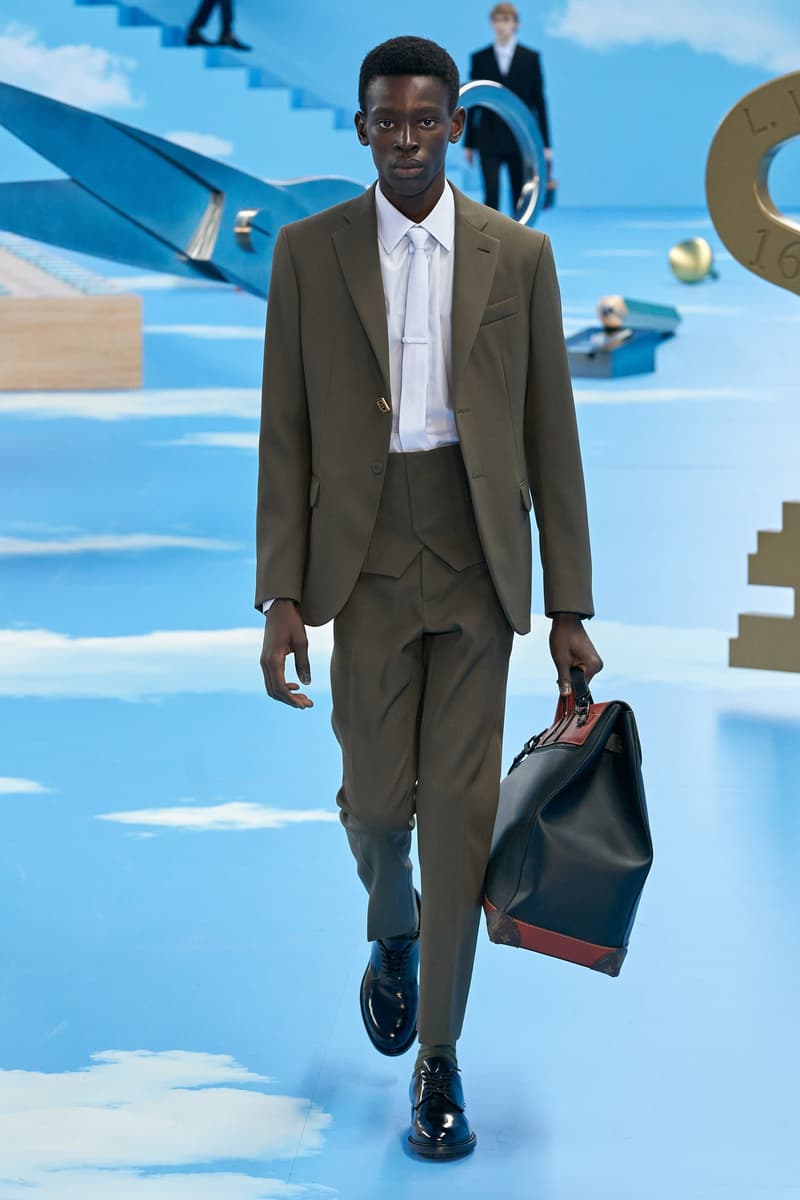 4 of 54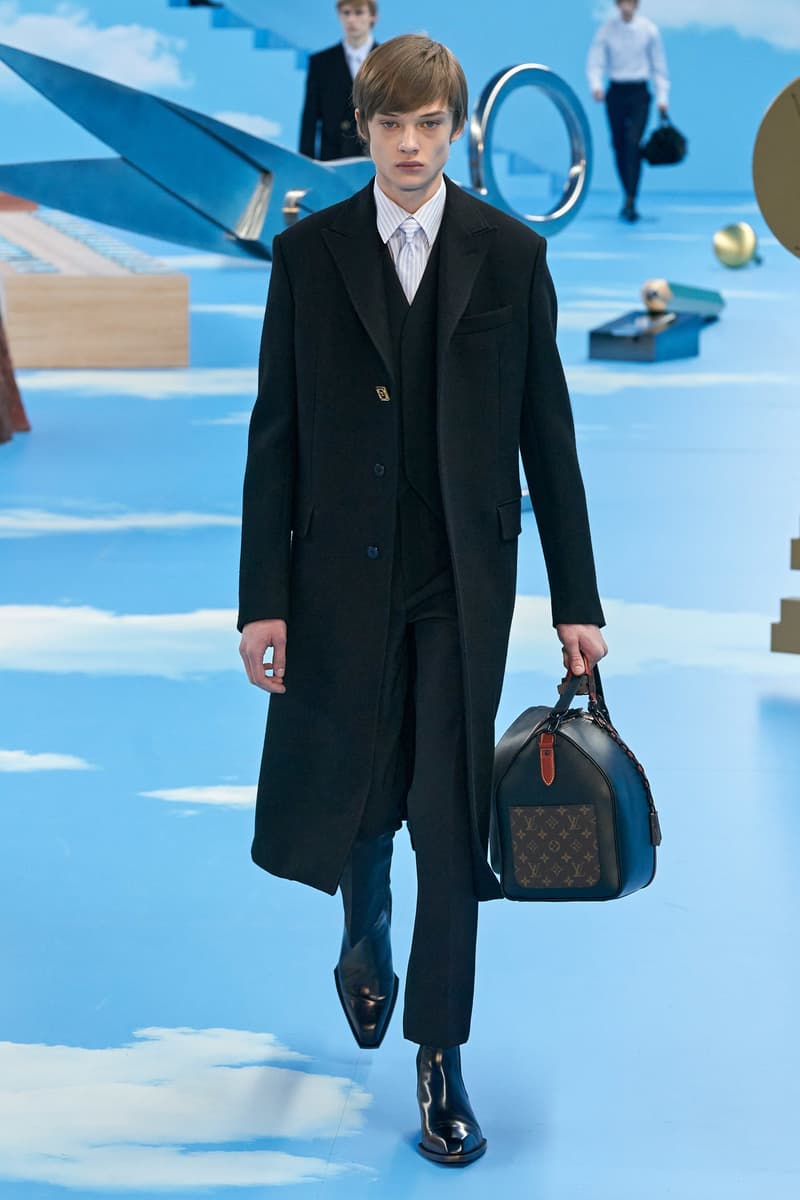 5 of 54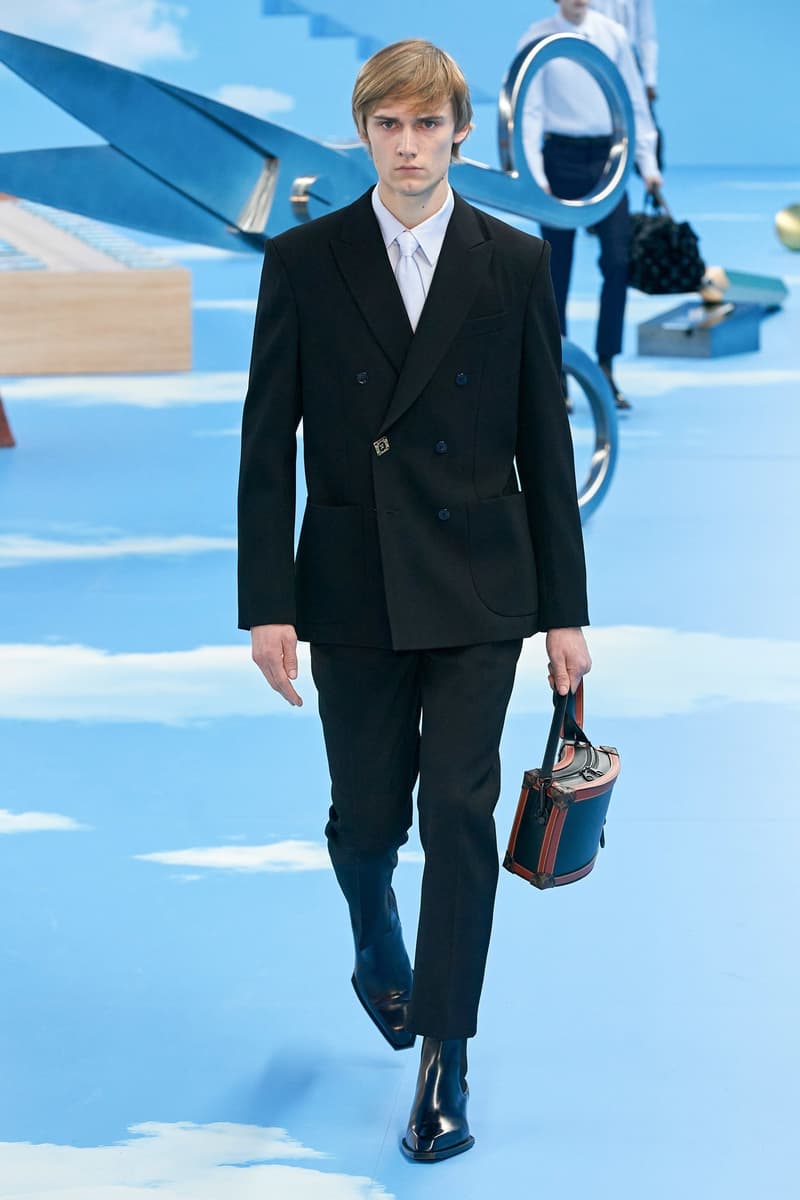 6 of 54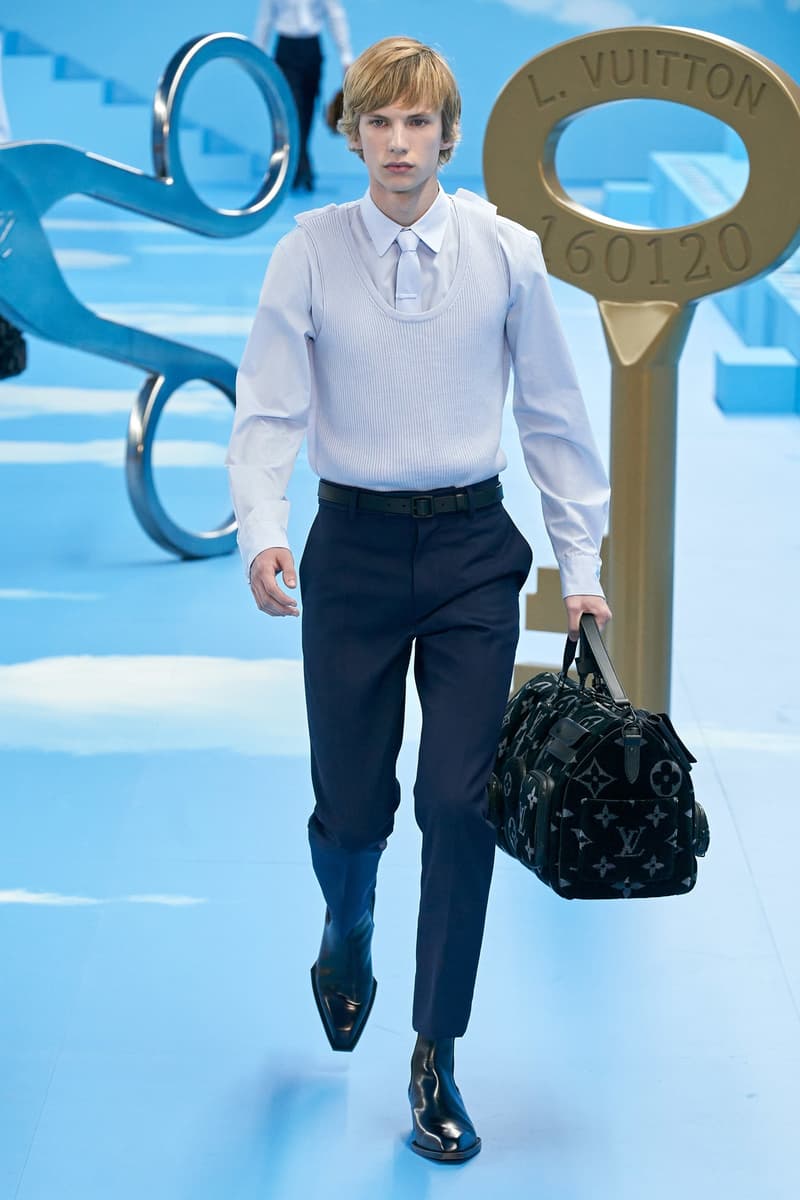 7 of 54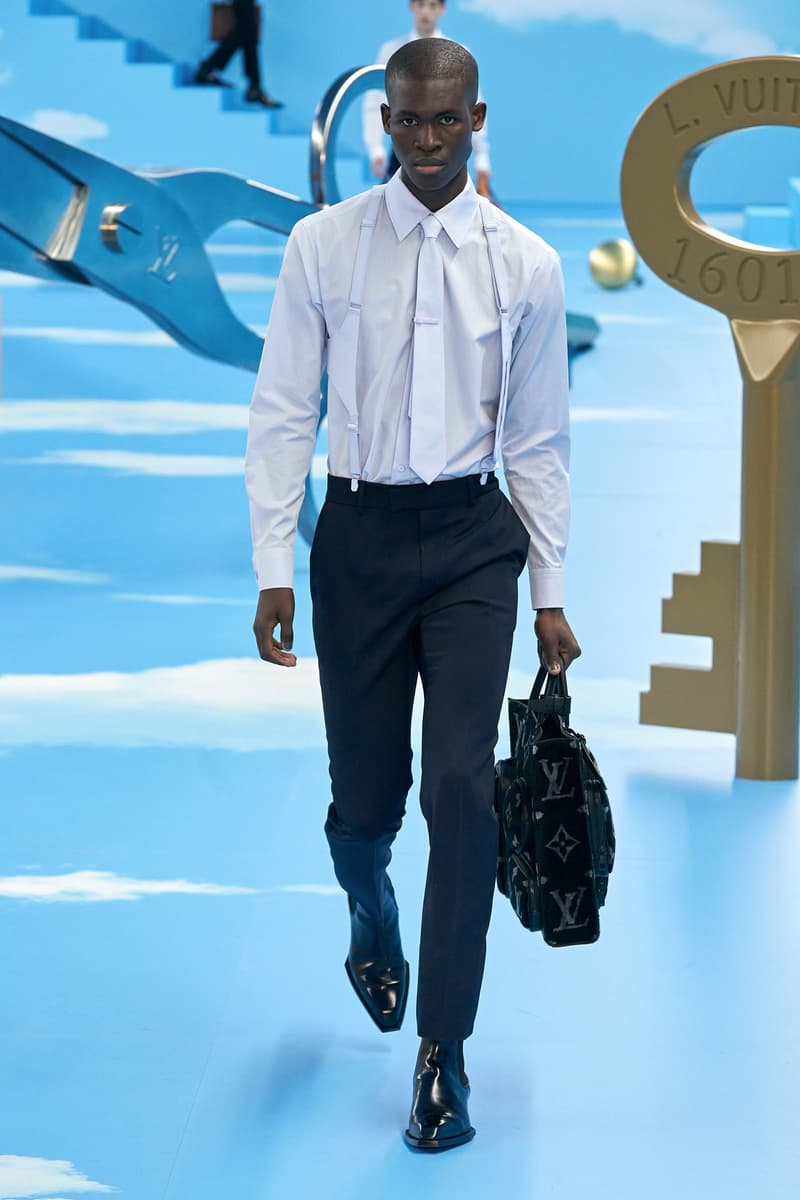 8 of 54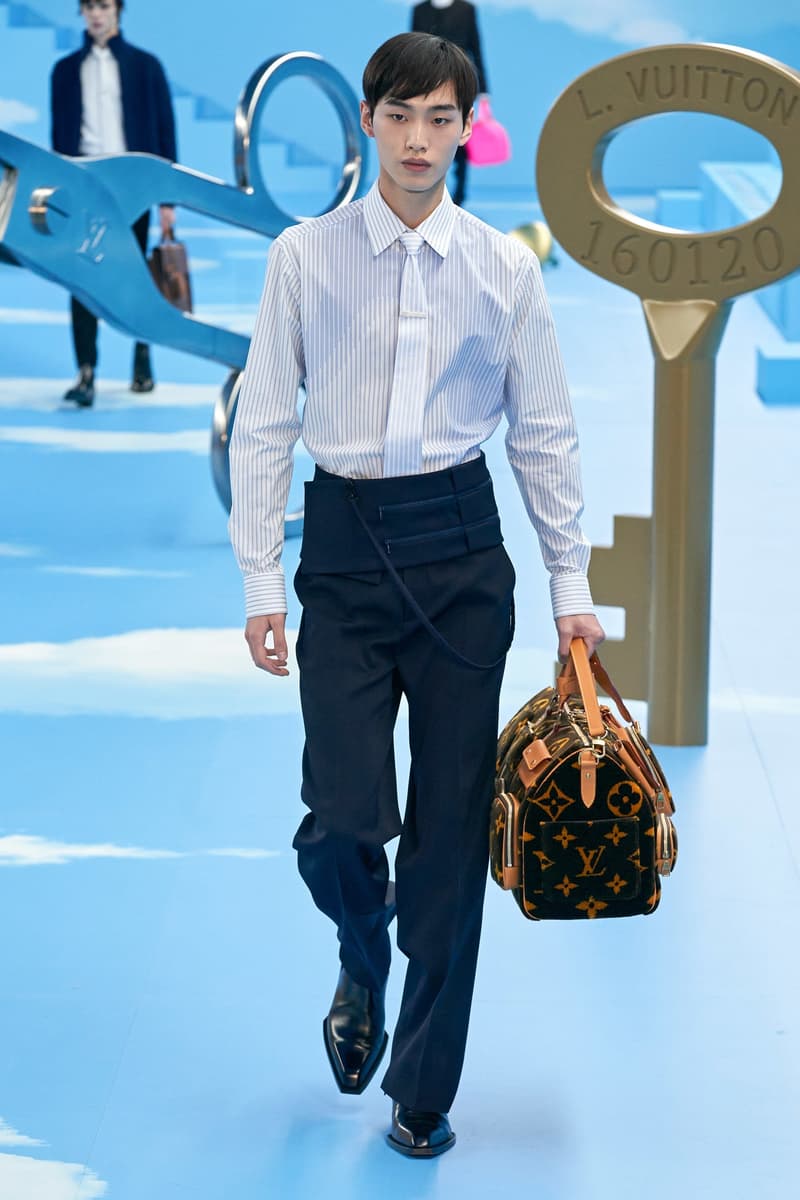 9 of 54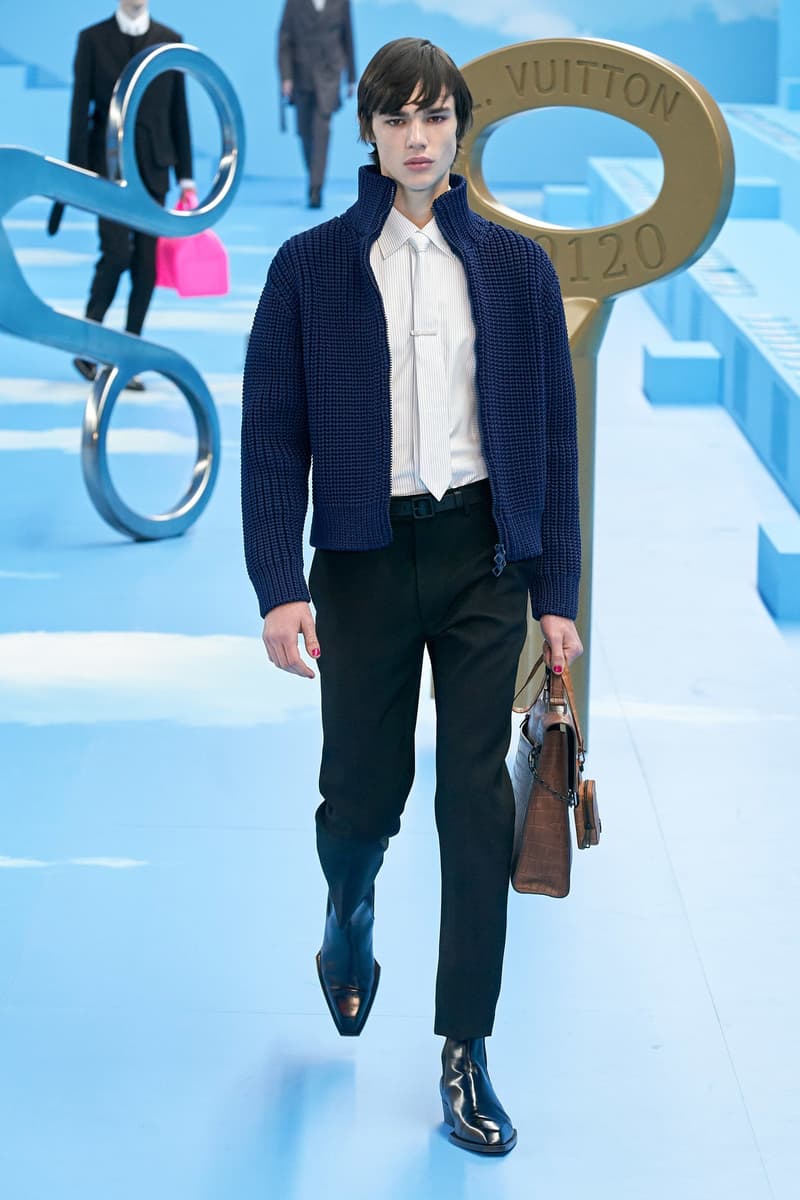 10 of 54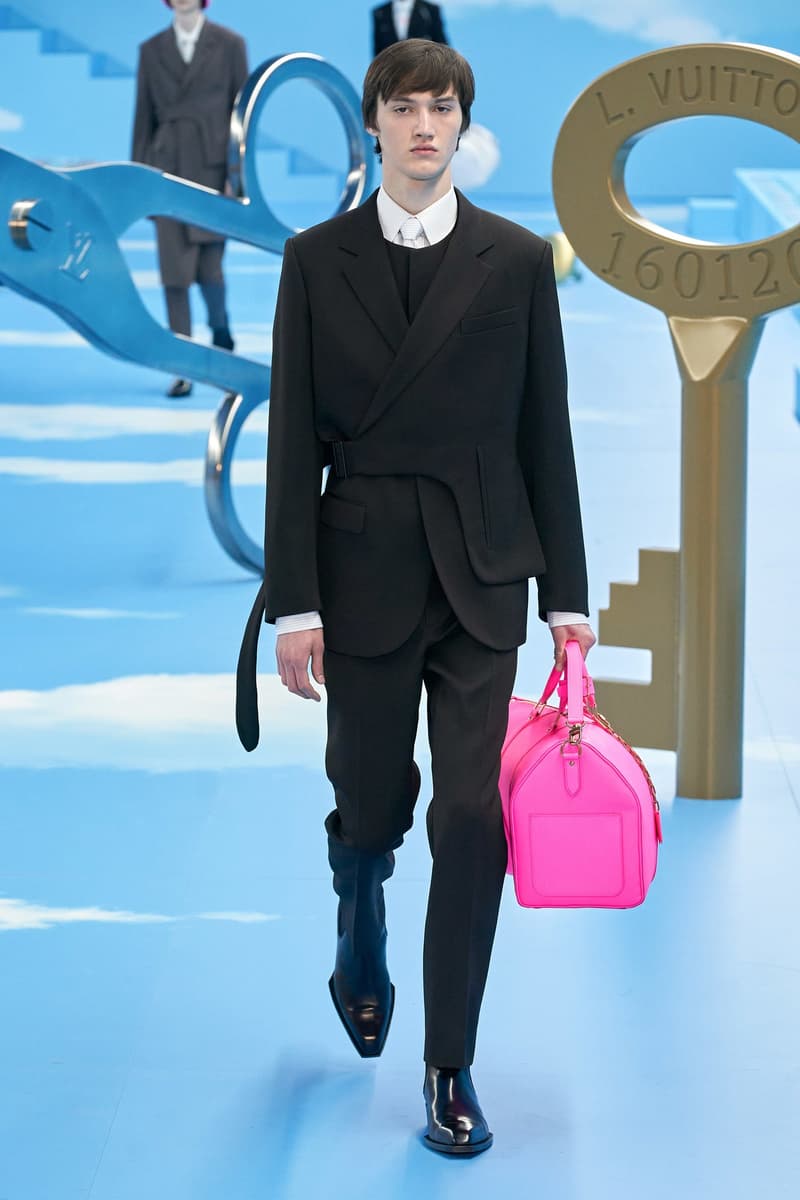 11 of 54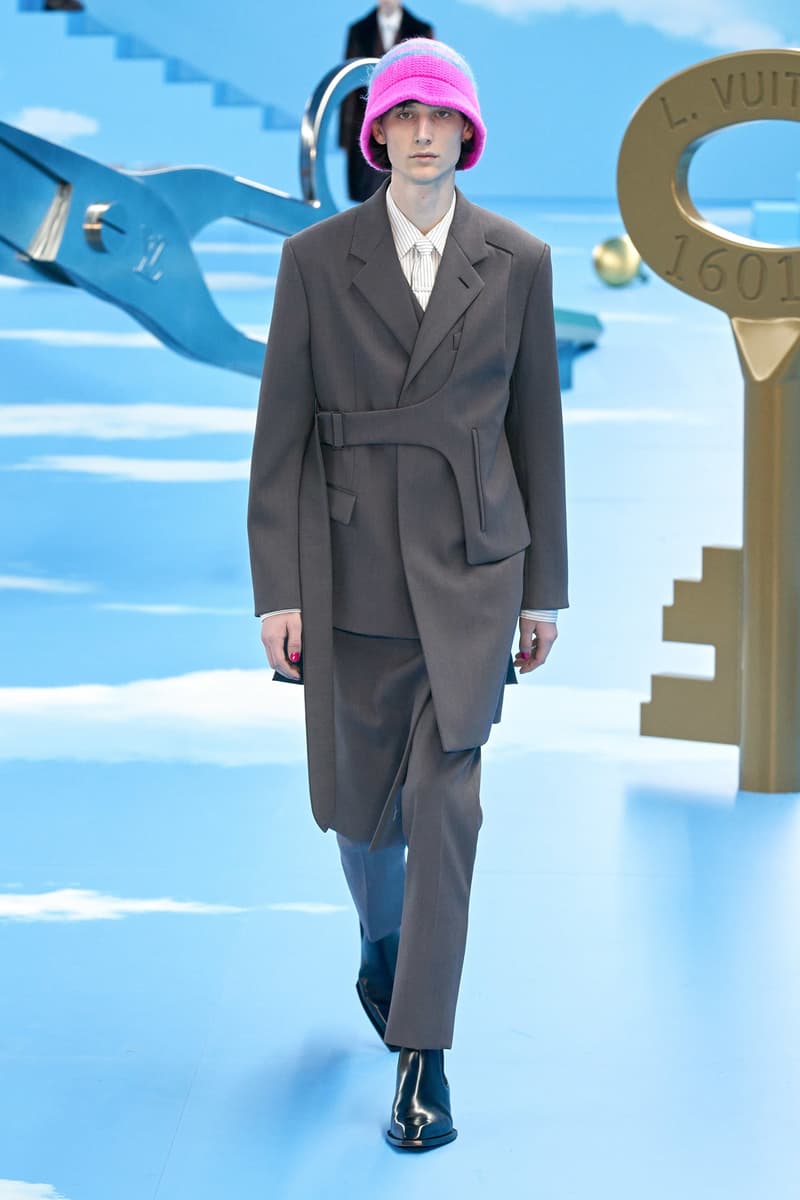 12 of 54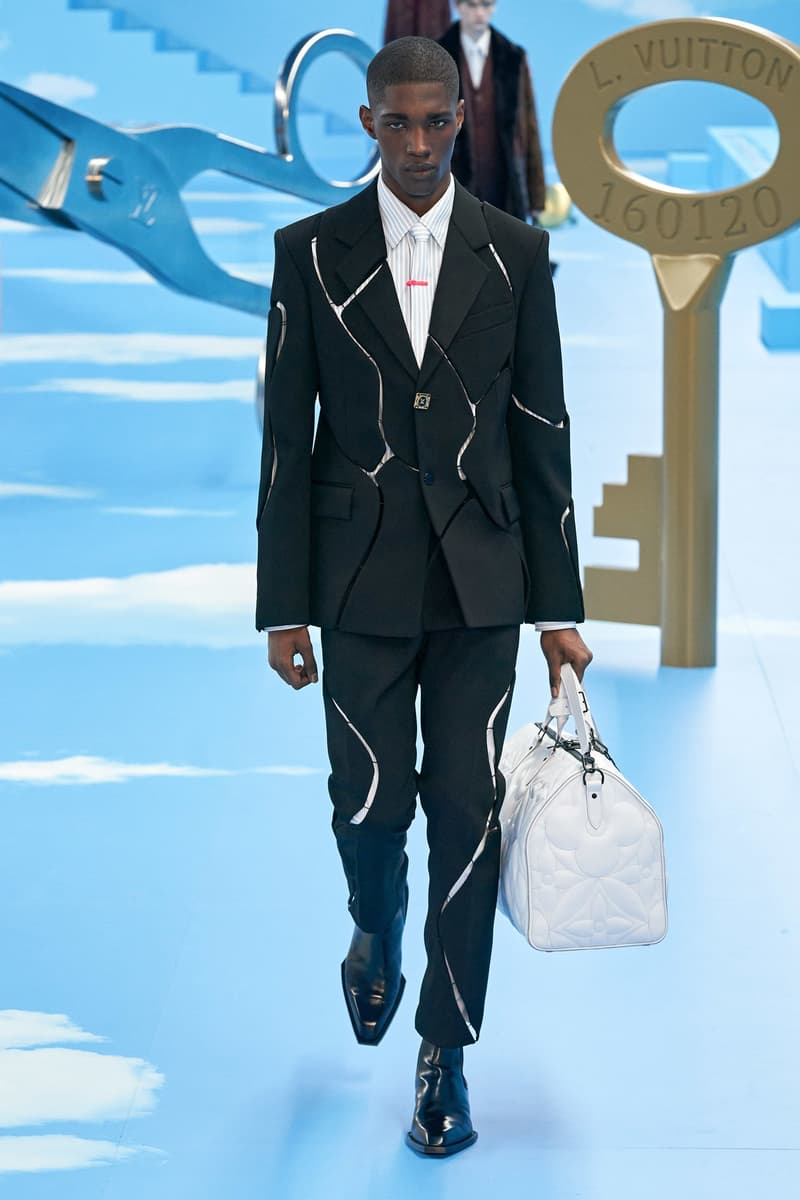 13 of 54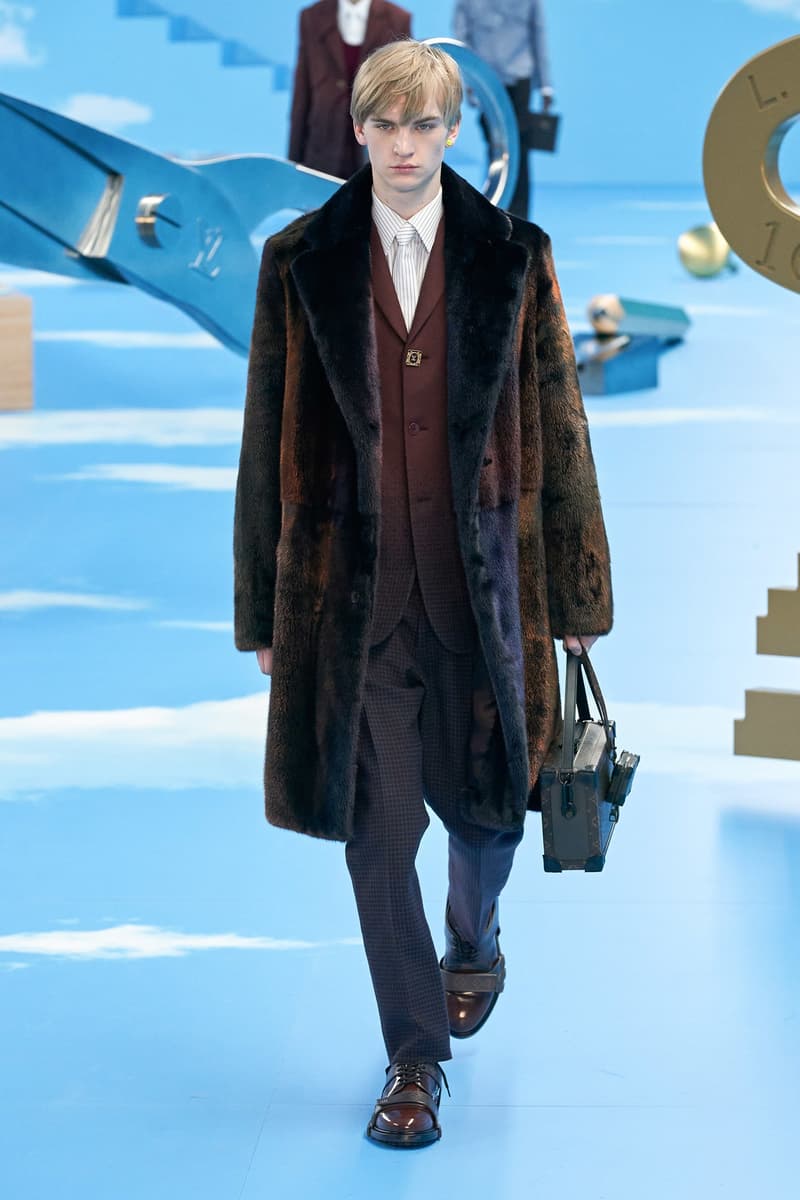 14 of 54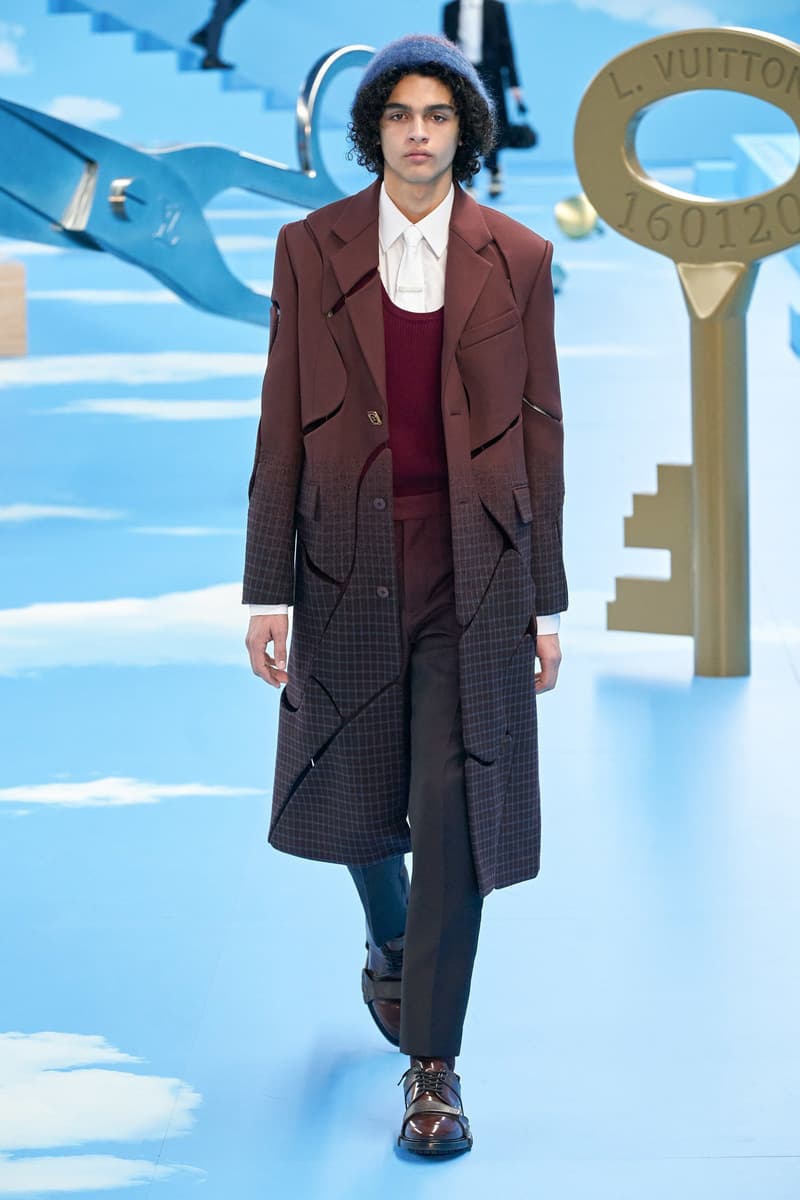 15 of 54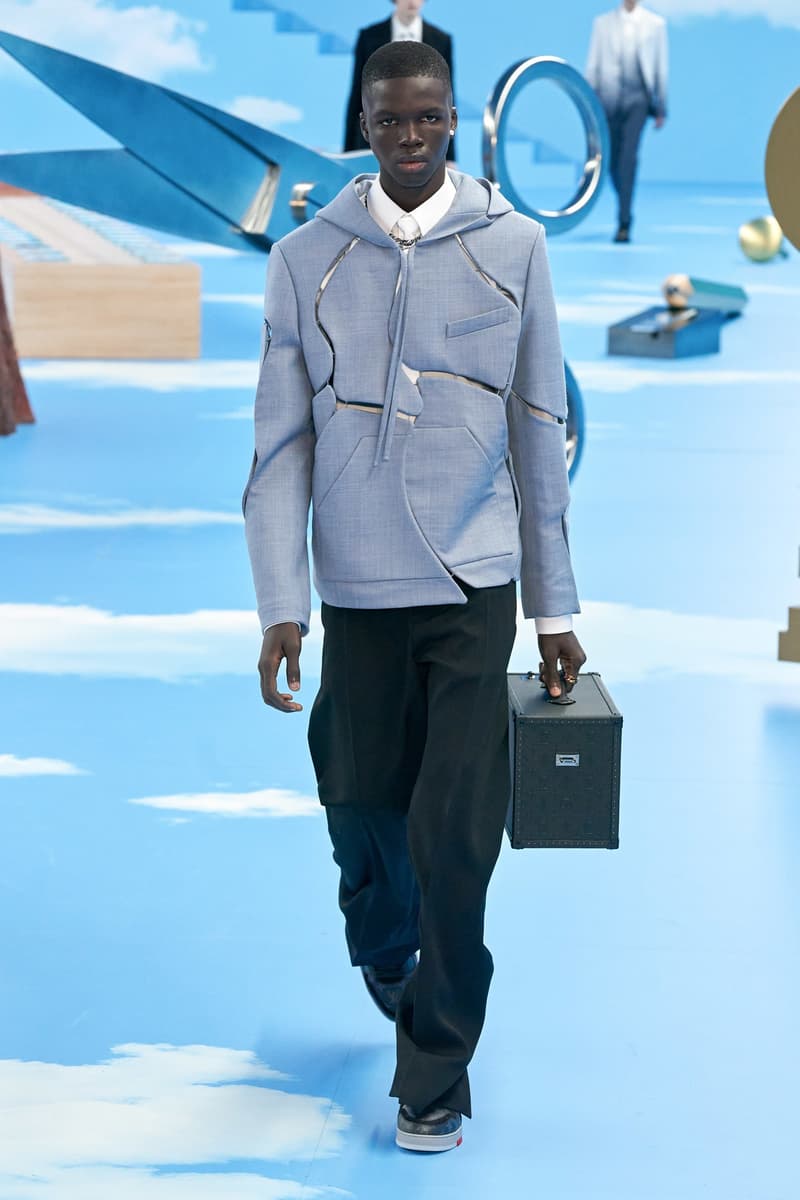 16 of 54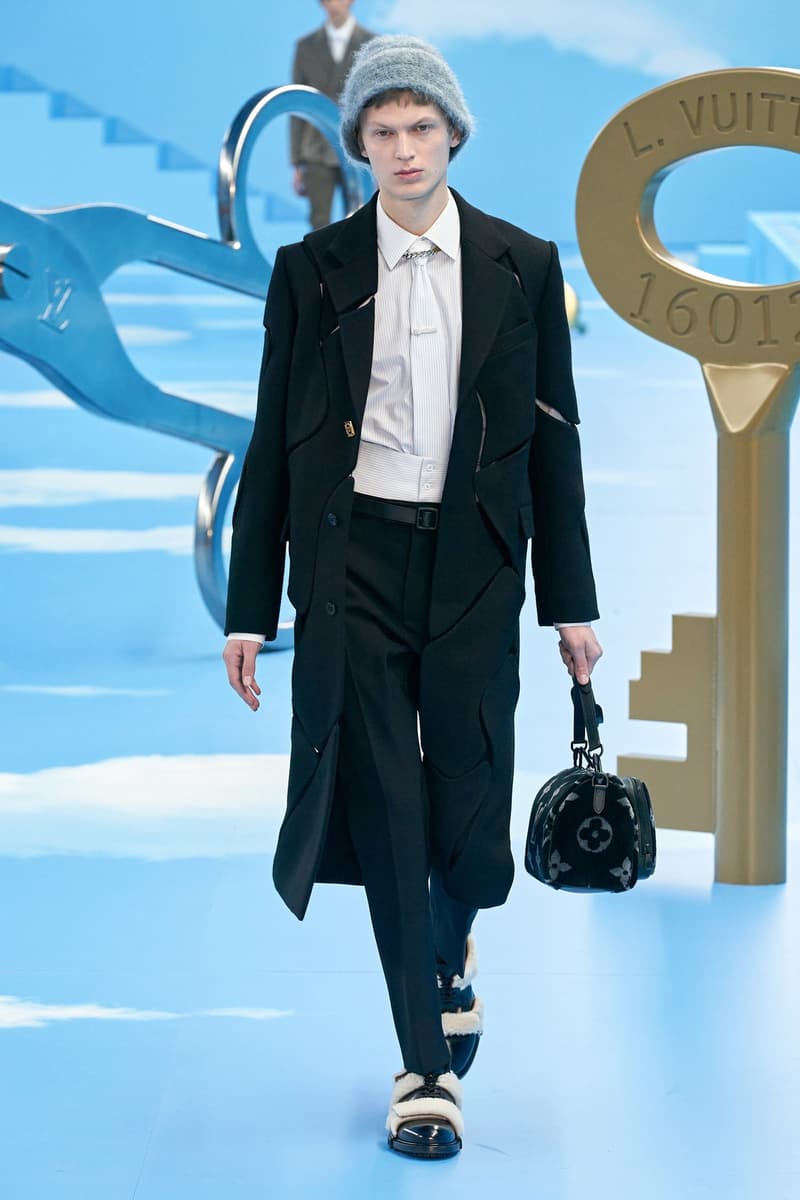 17 of 54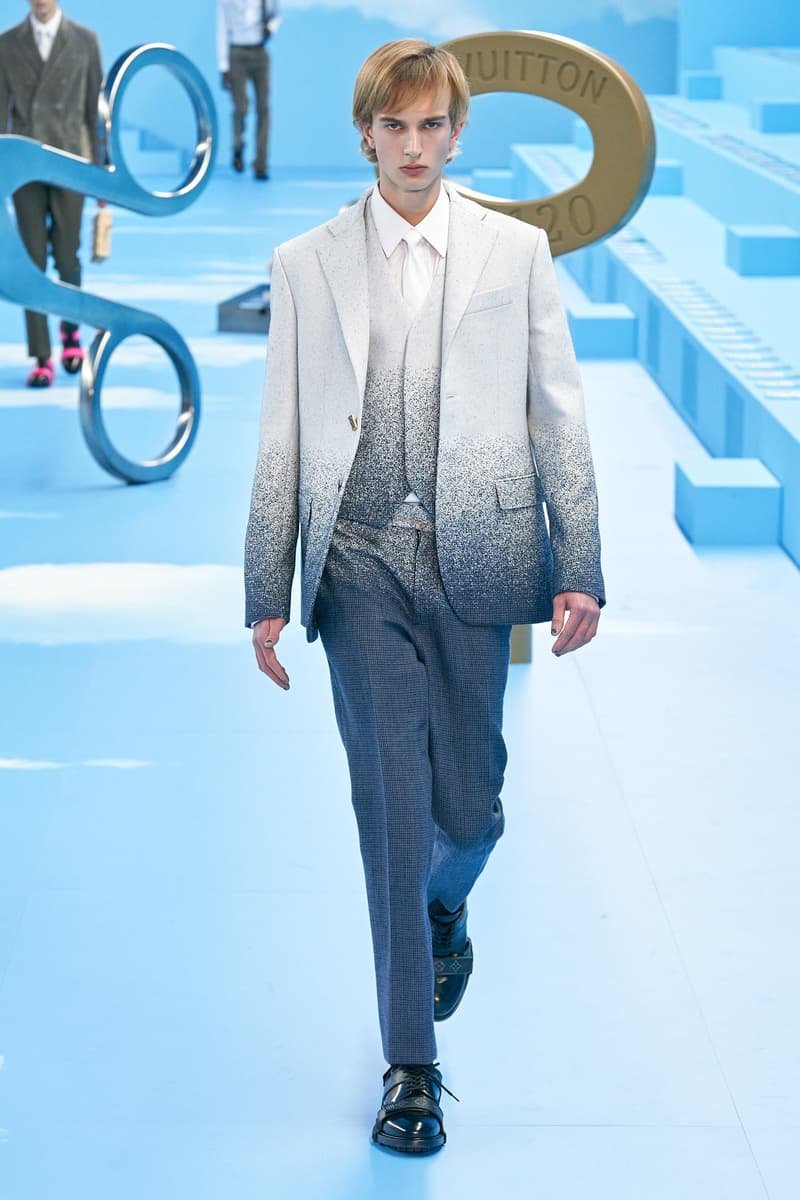 18 of 54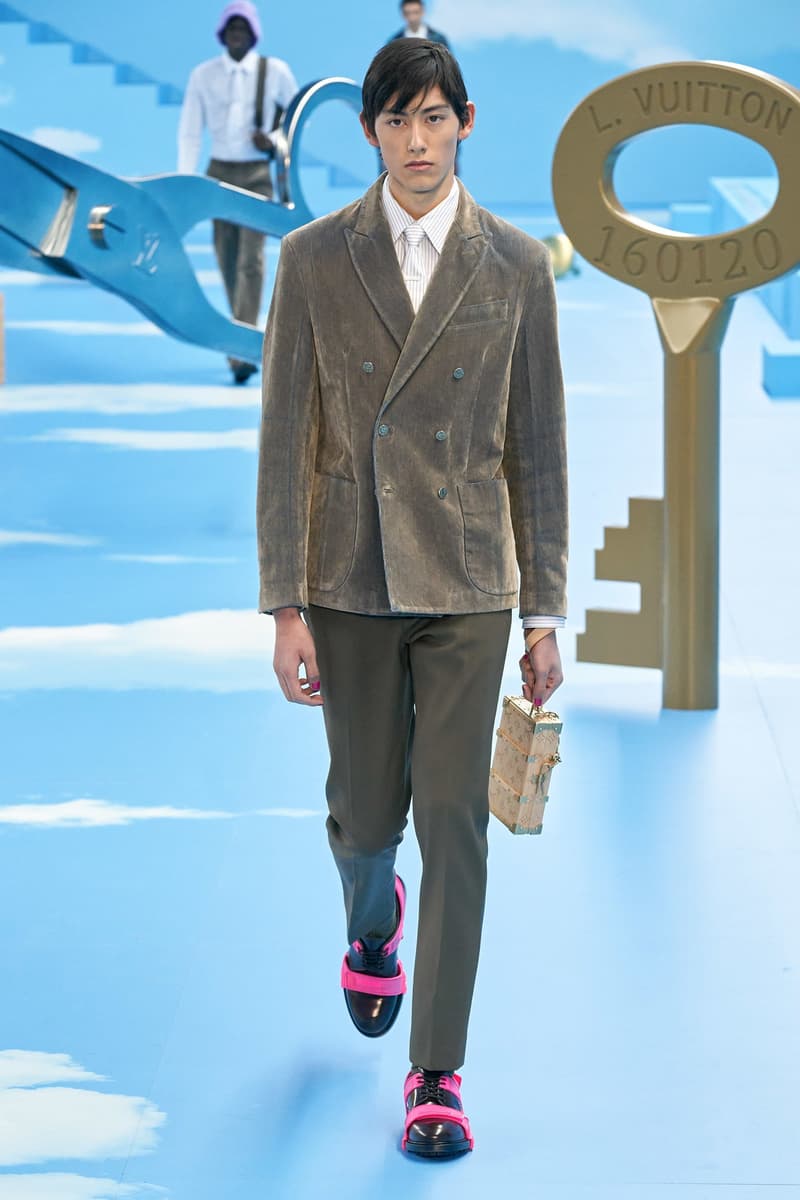 19 of 54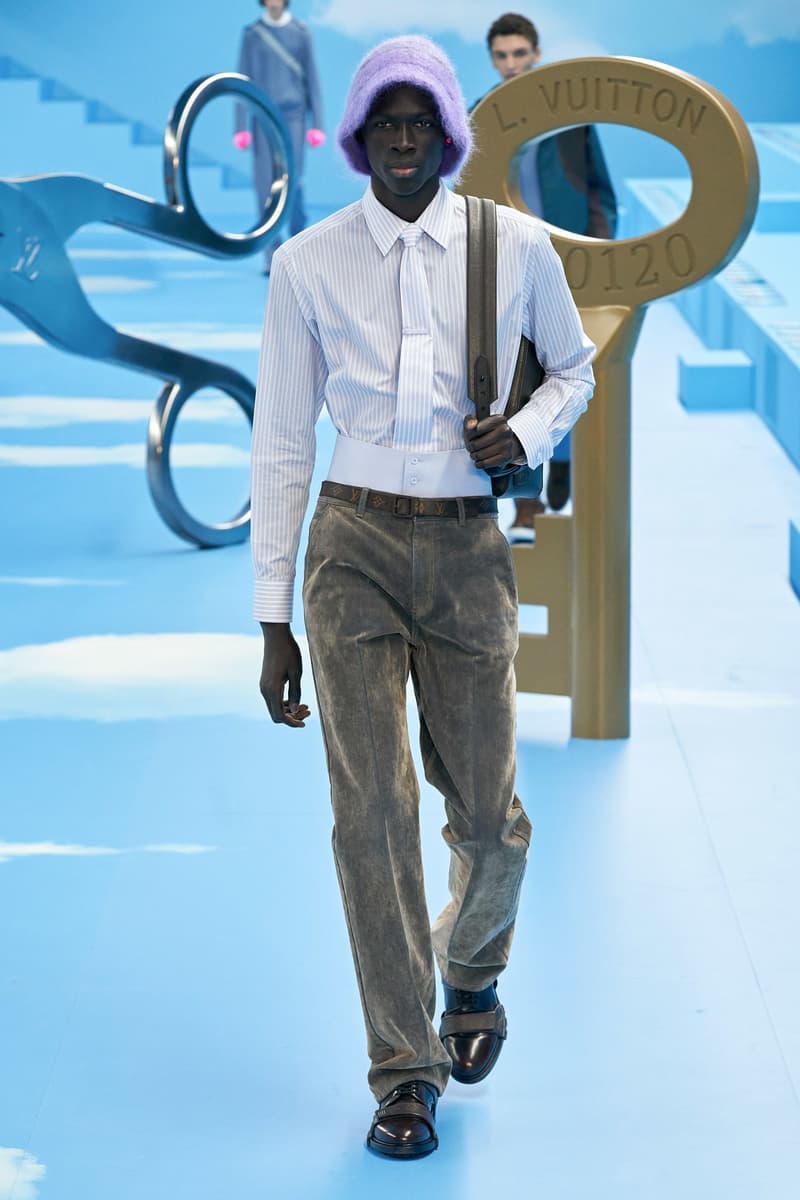 20 of 54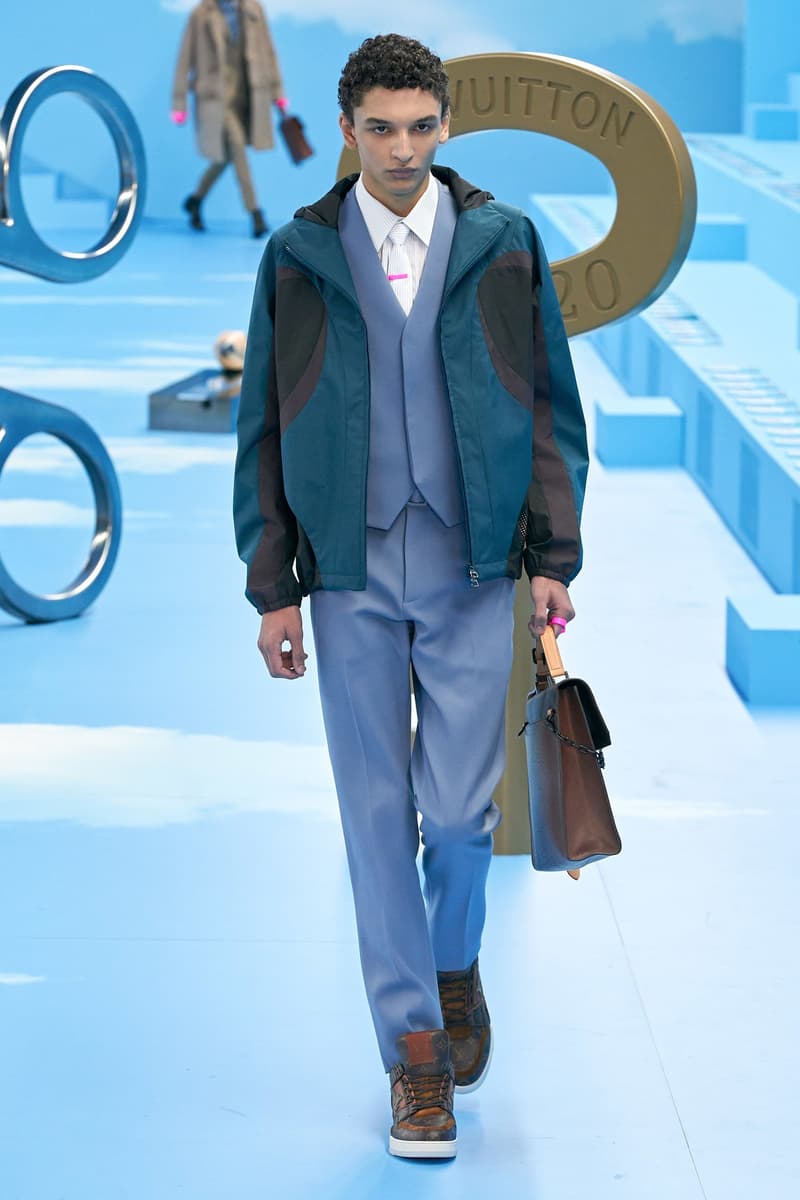 21 of 54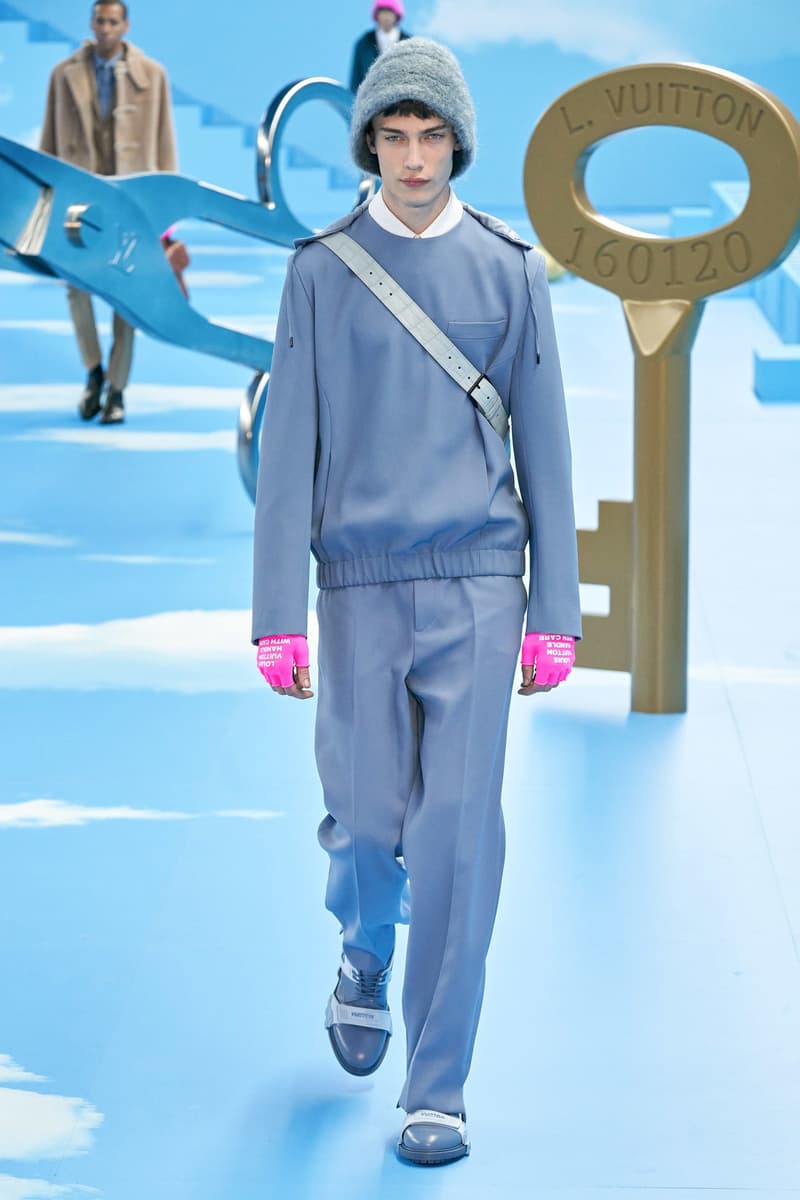 22 of 54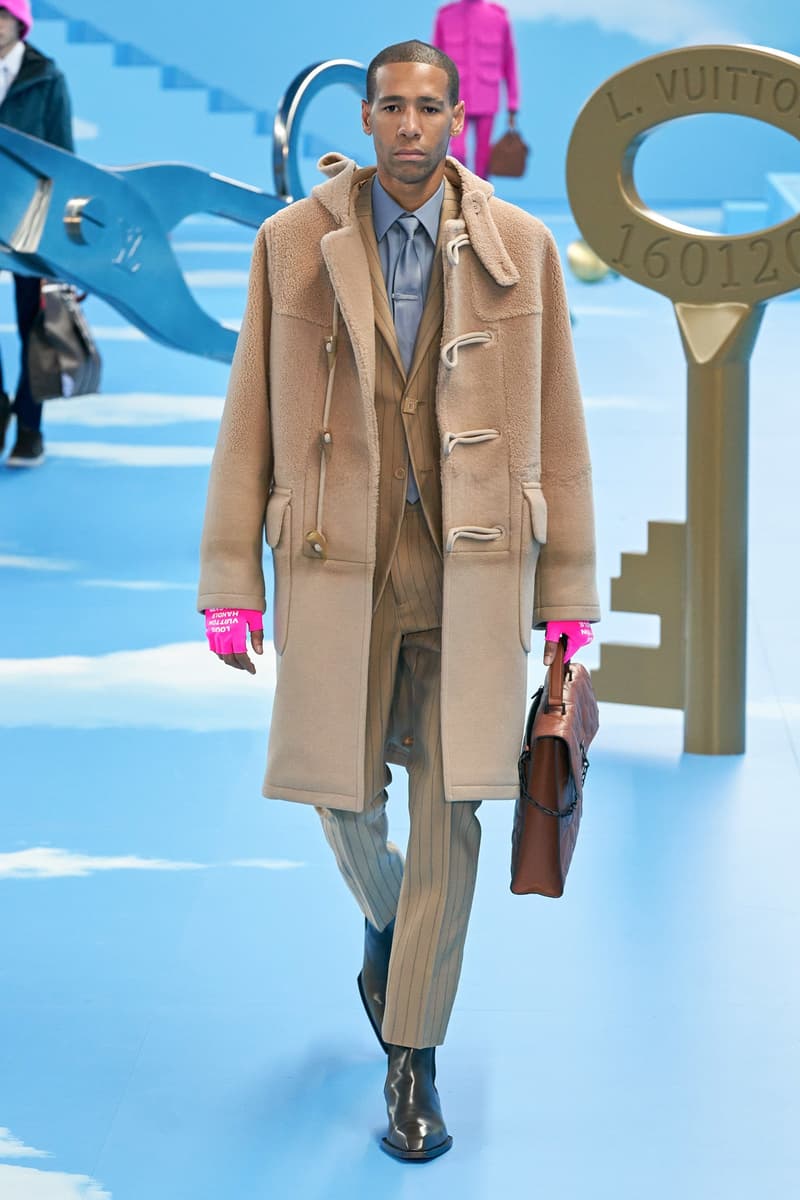 23 of 54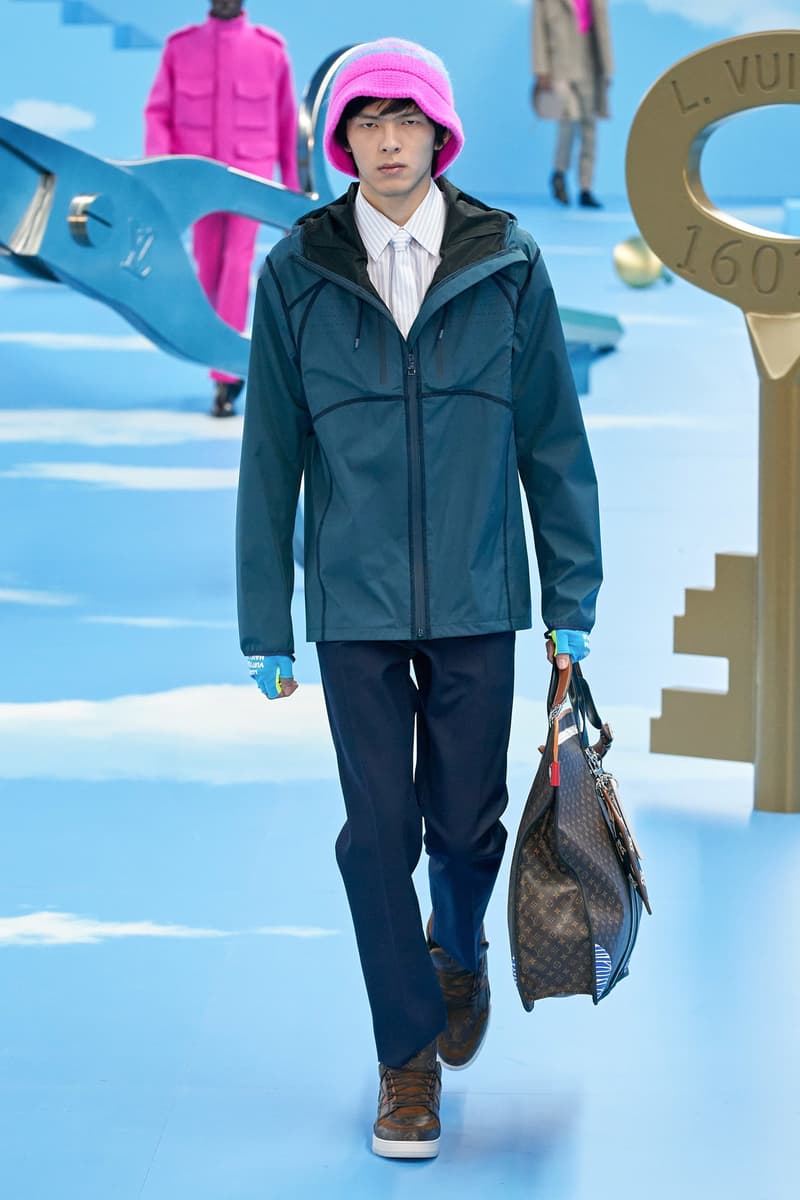 24 of 54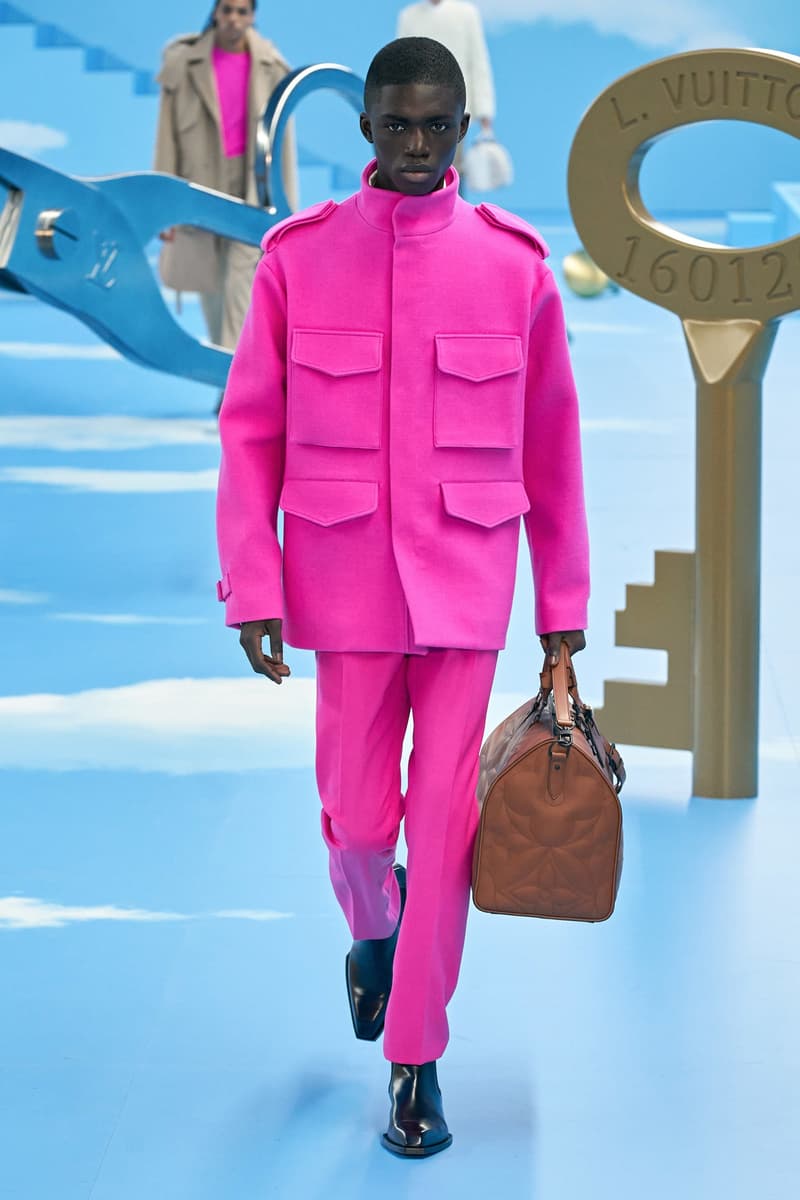 25 of 54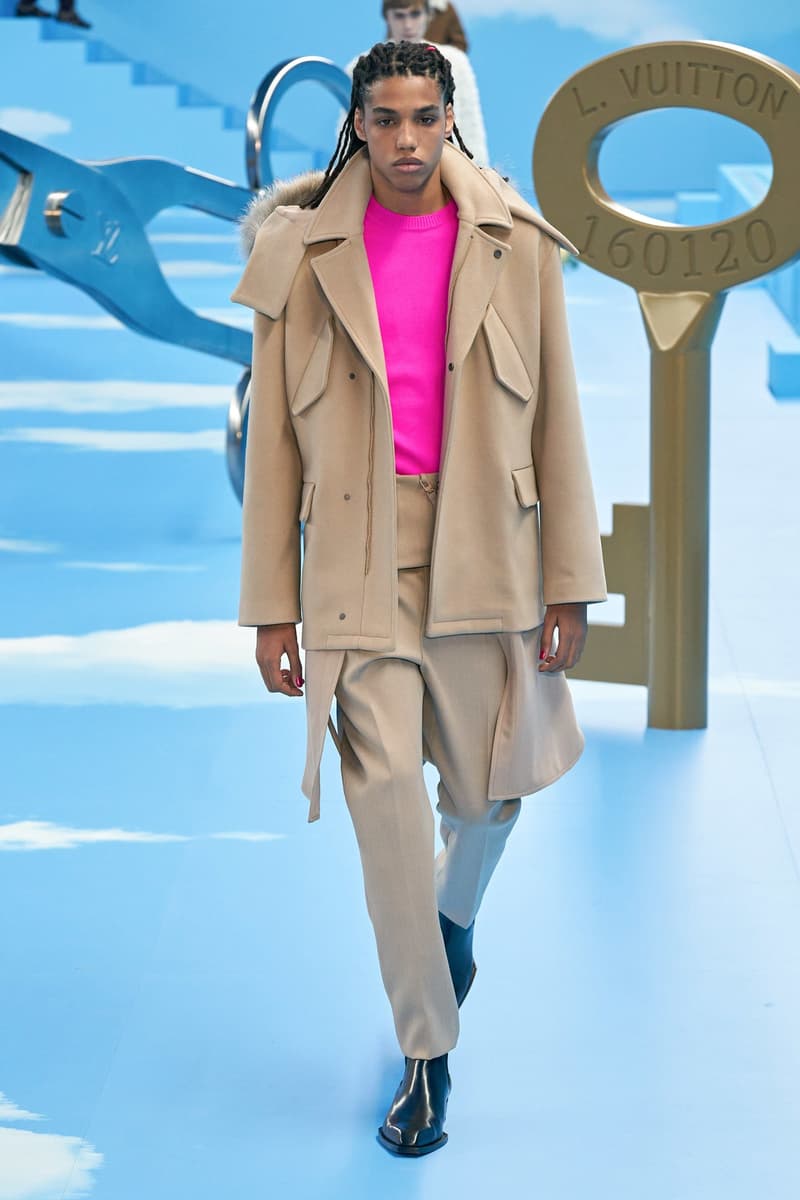 26 of 54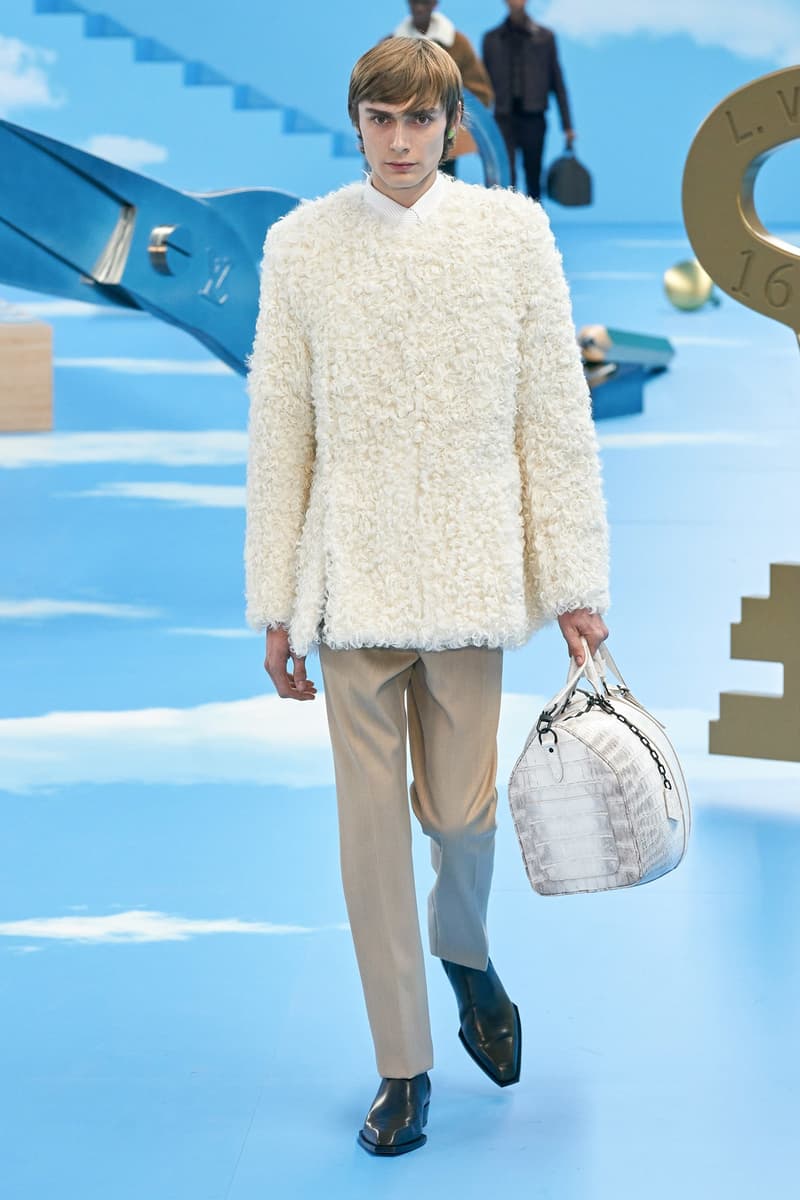 27 of 54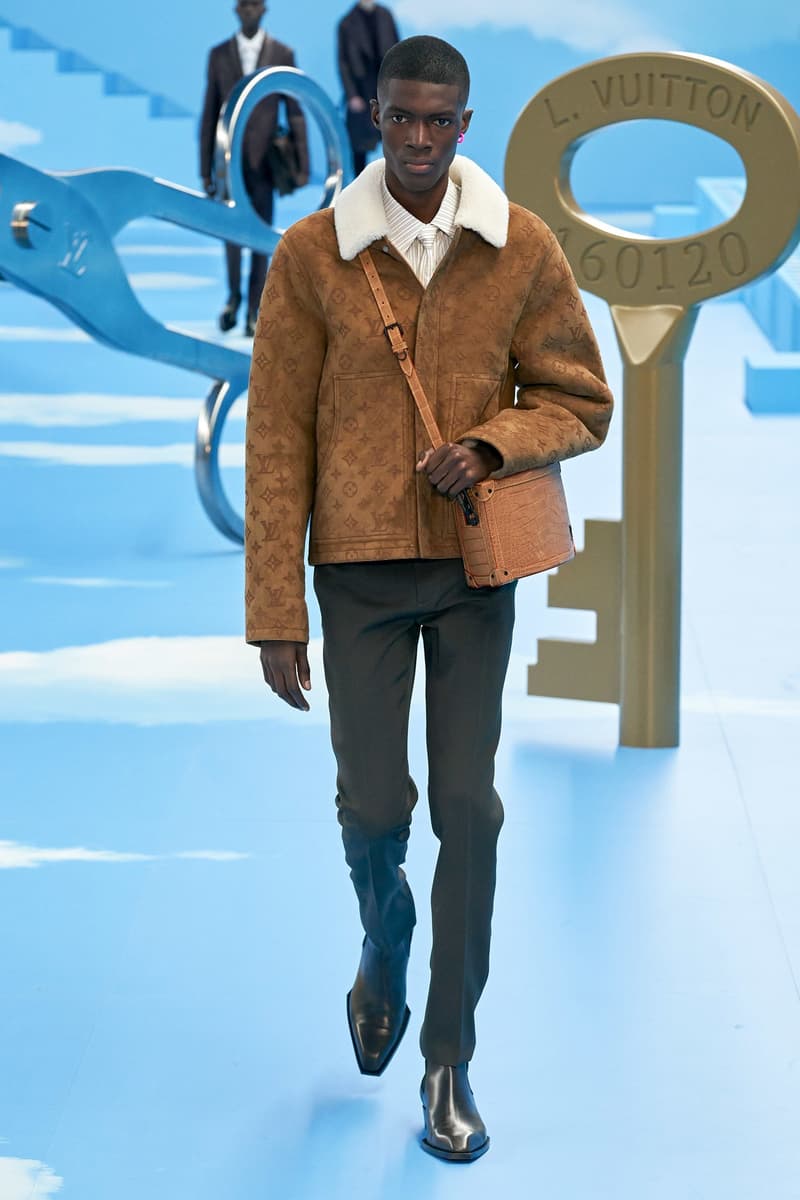 28 of 54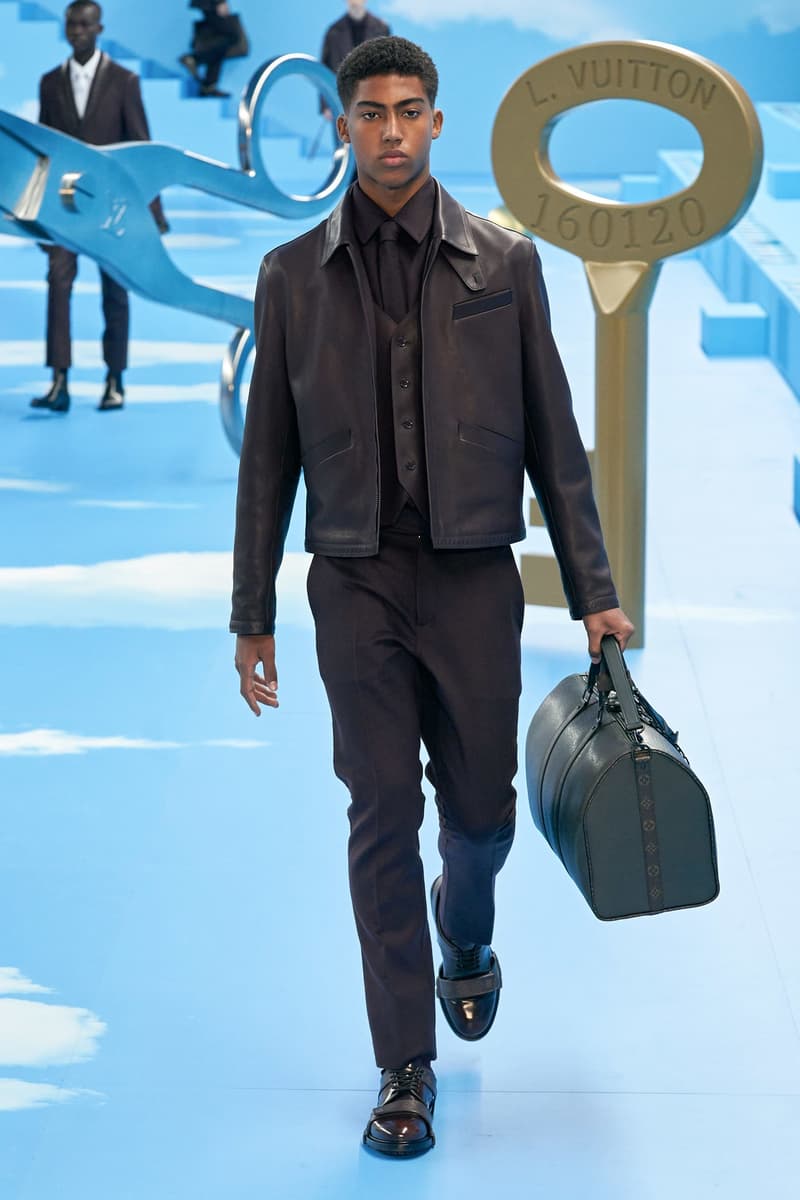 29 of 54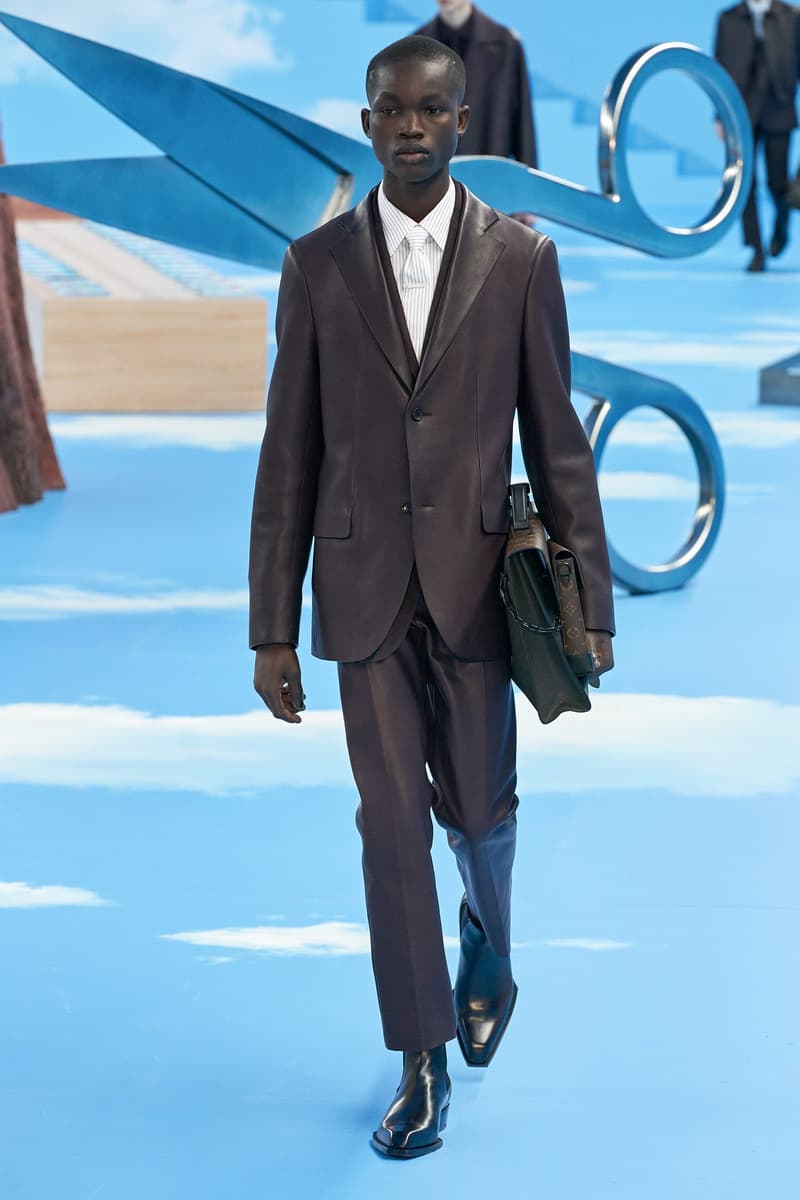 30 of 54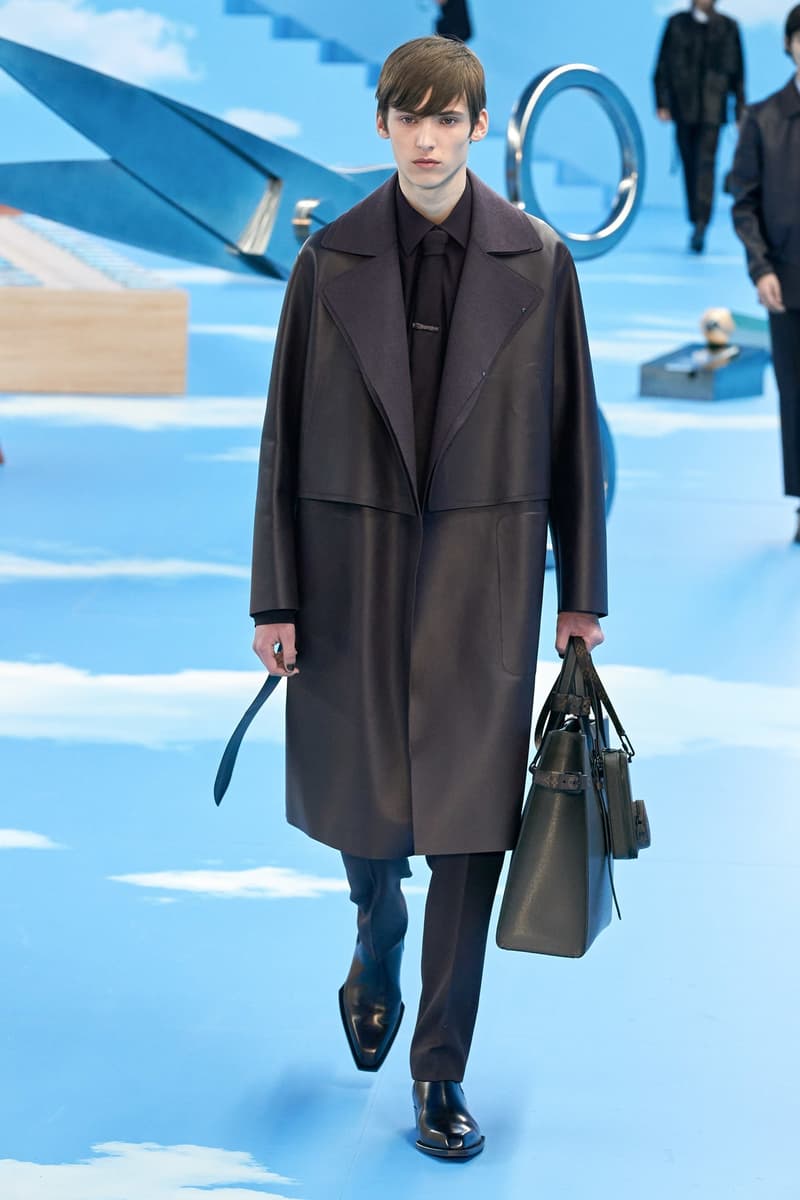 31 of 54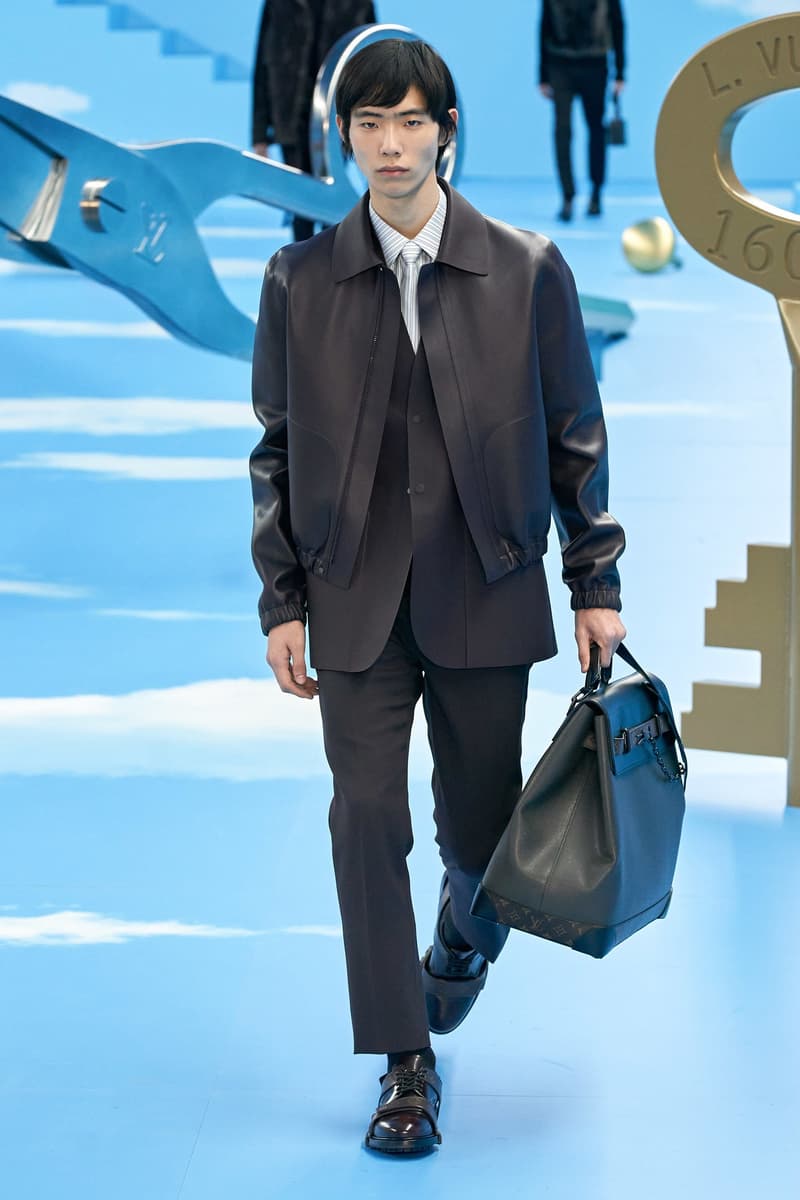 32 of 54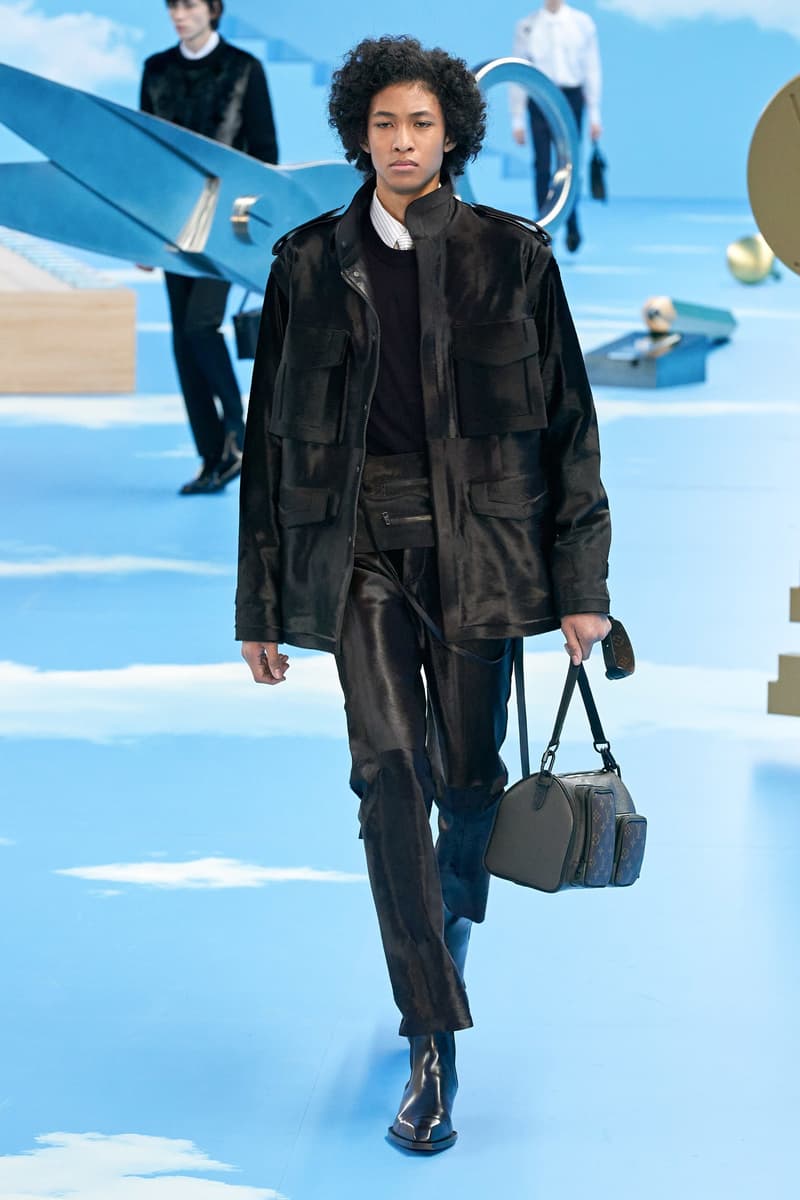 33 of 54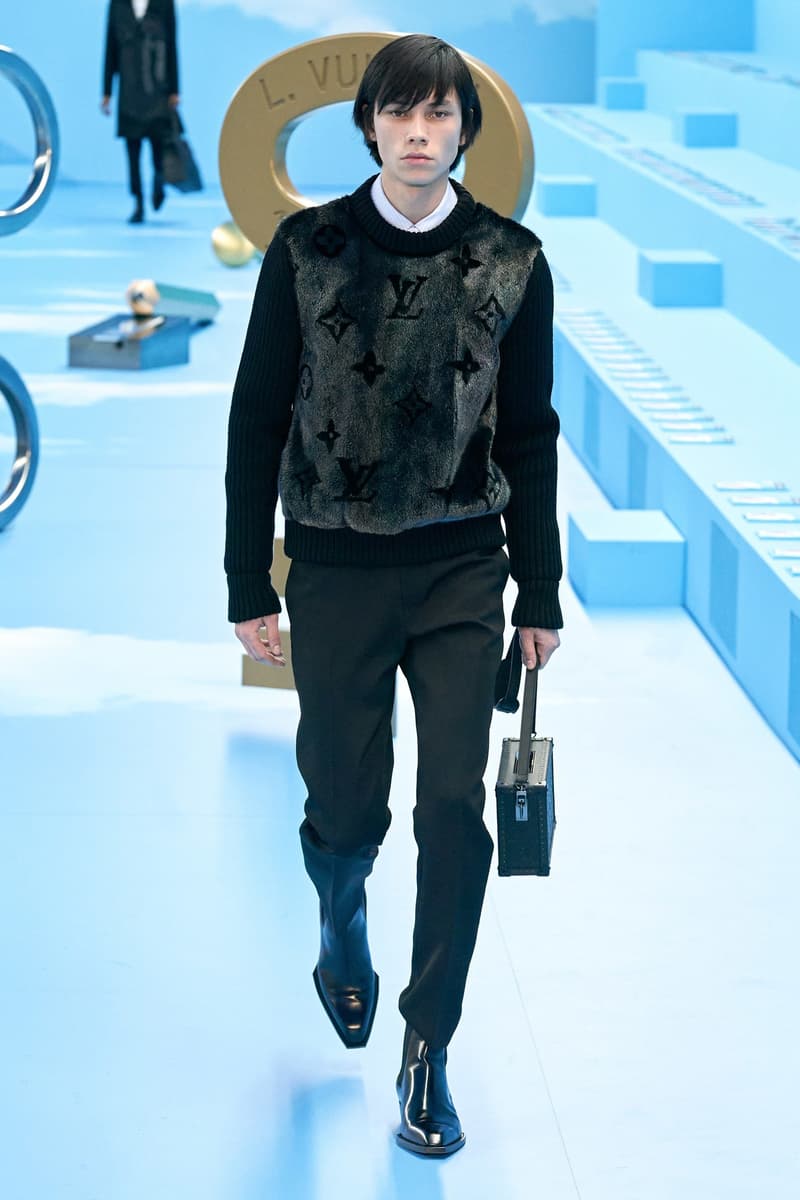 34 of 54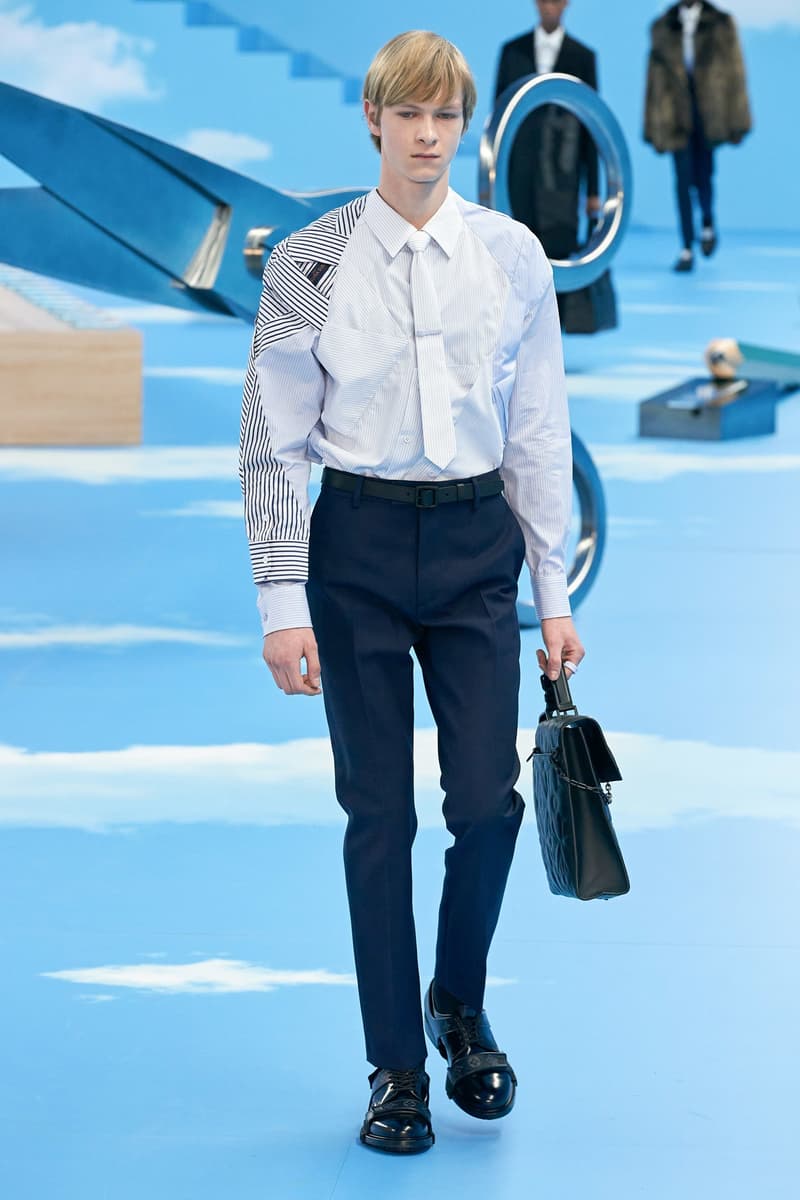 35 of 54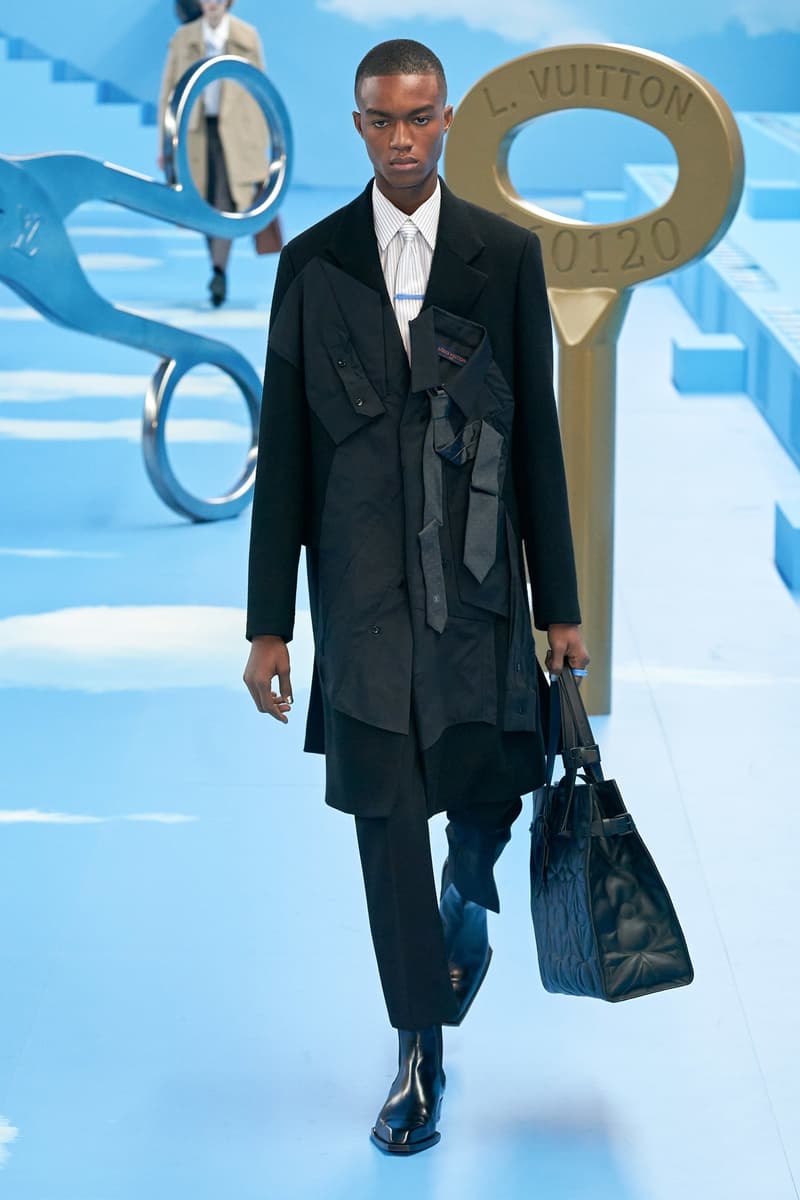 36 of 54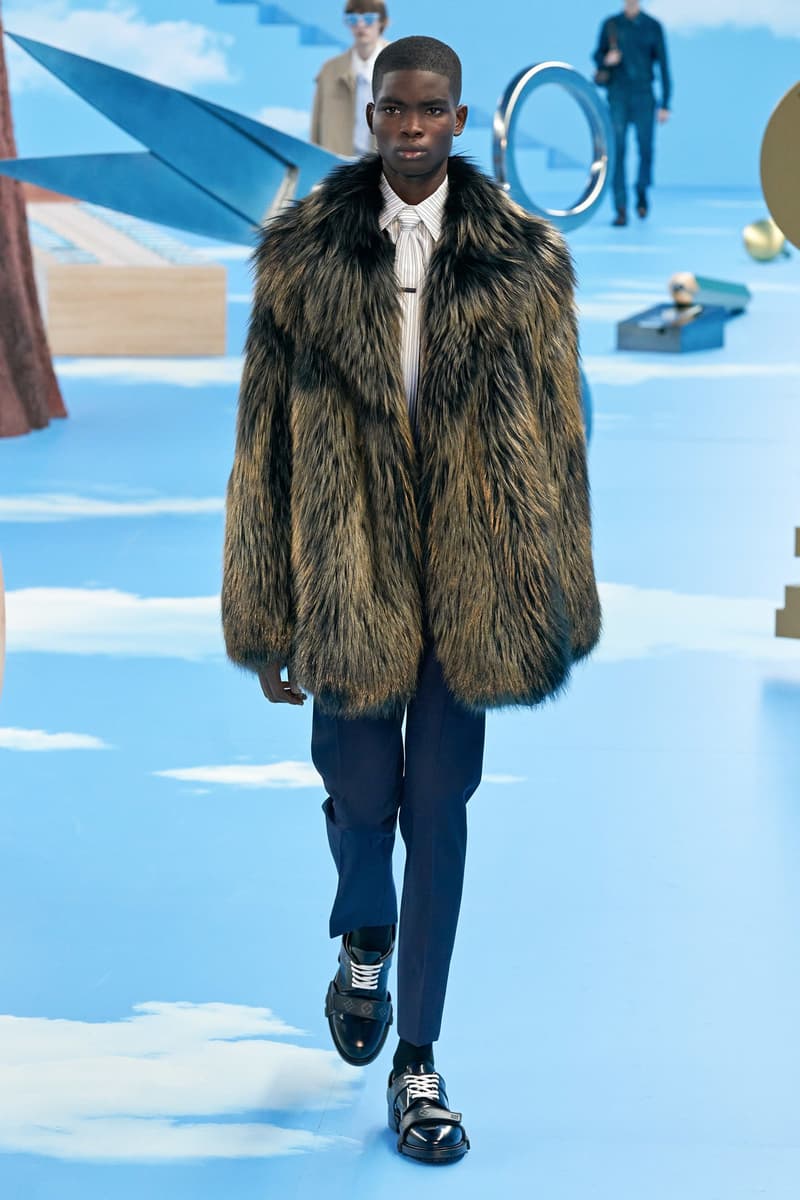 37 of 54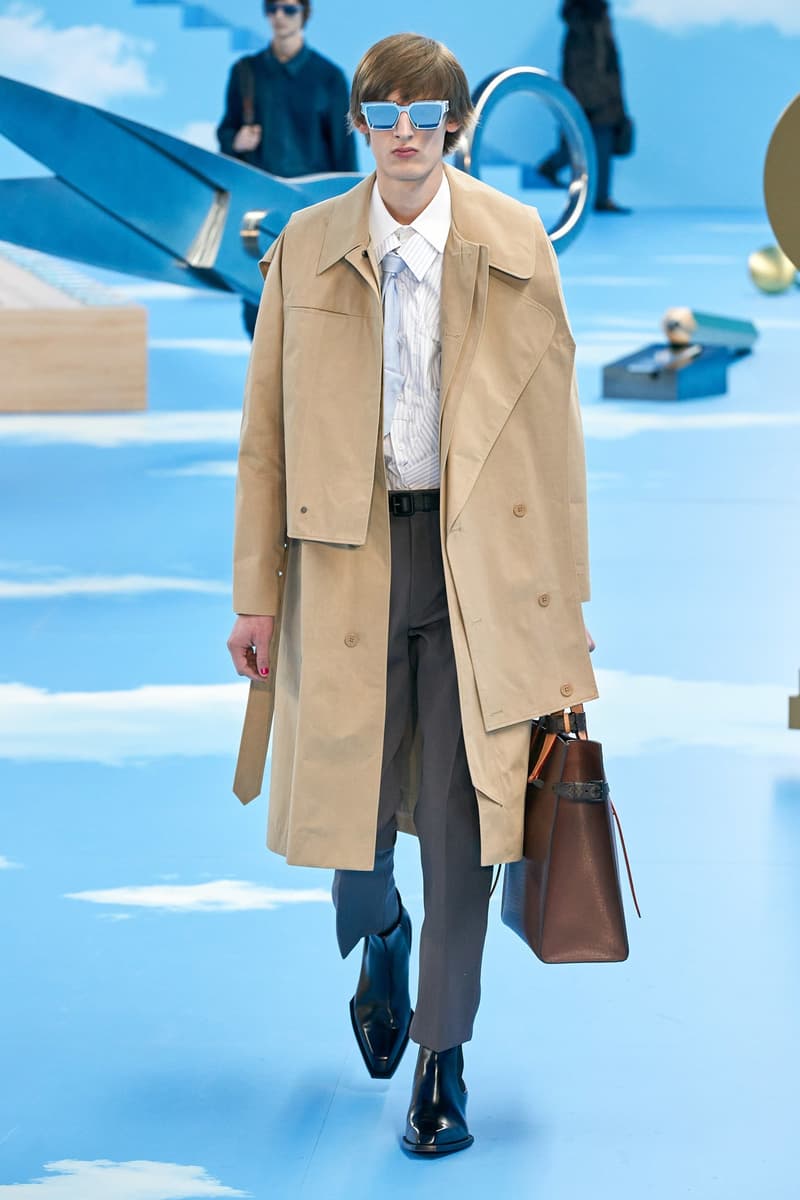 38 of 54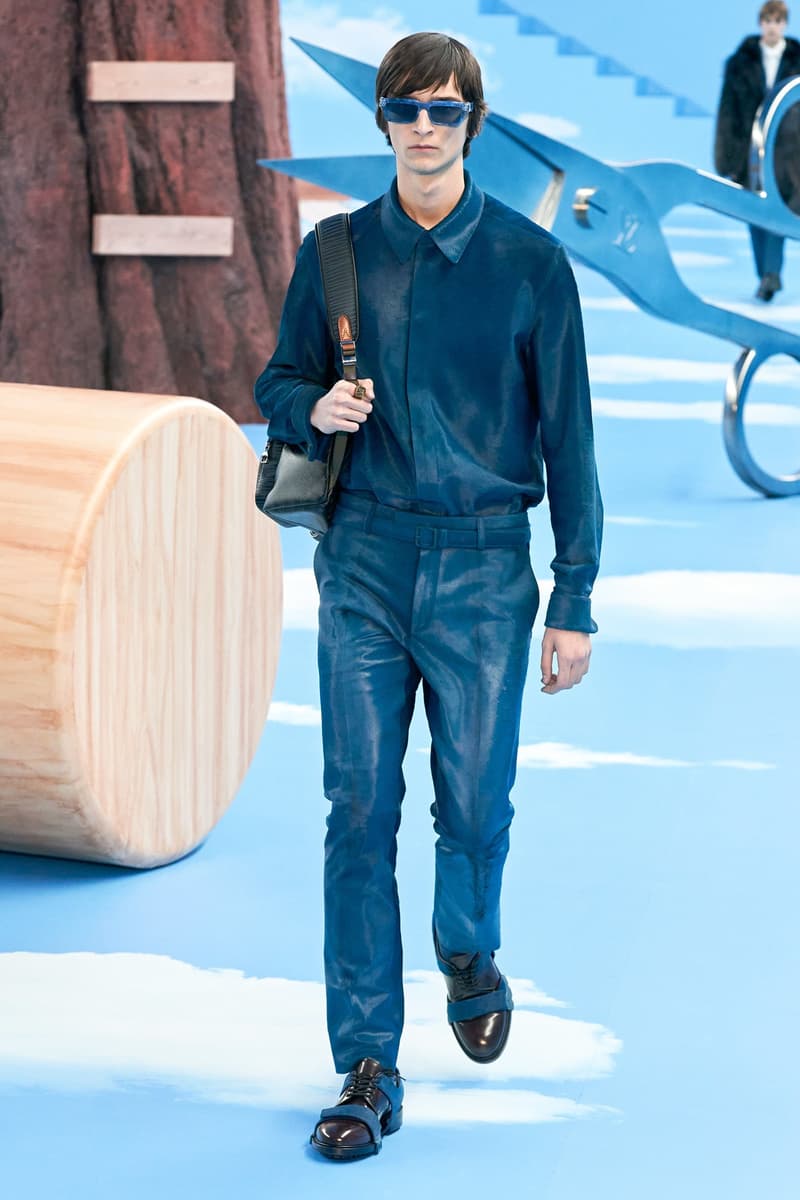 39 of 54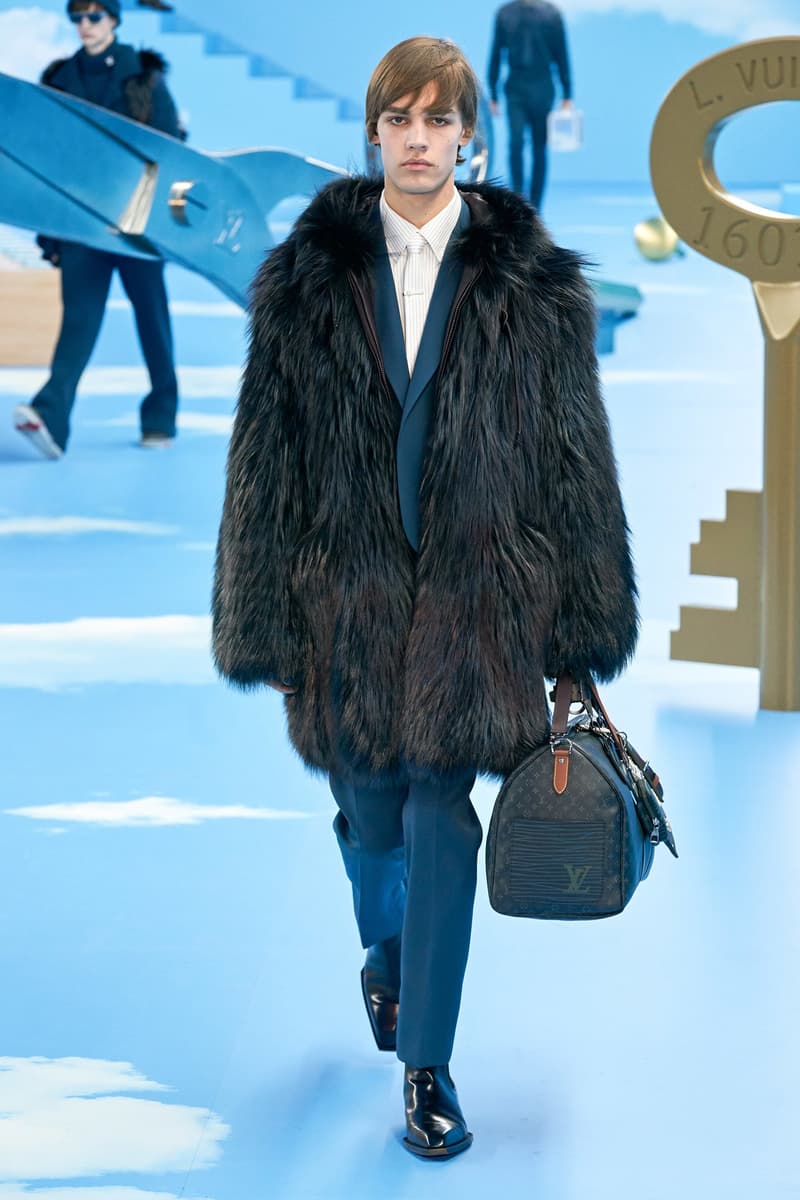 40 of 54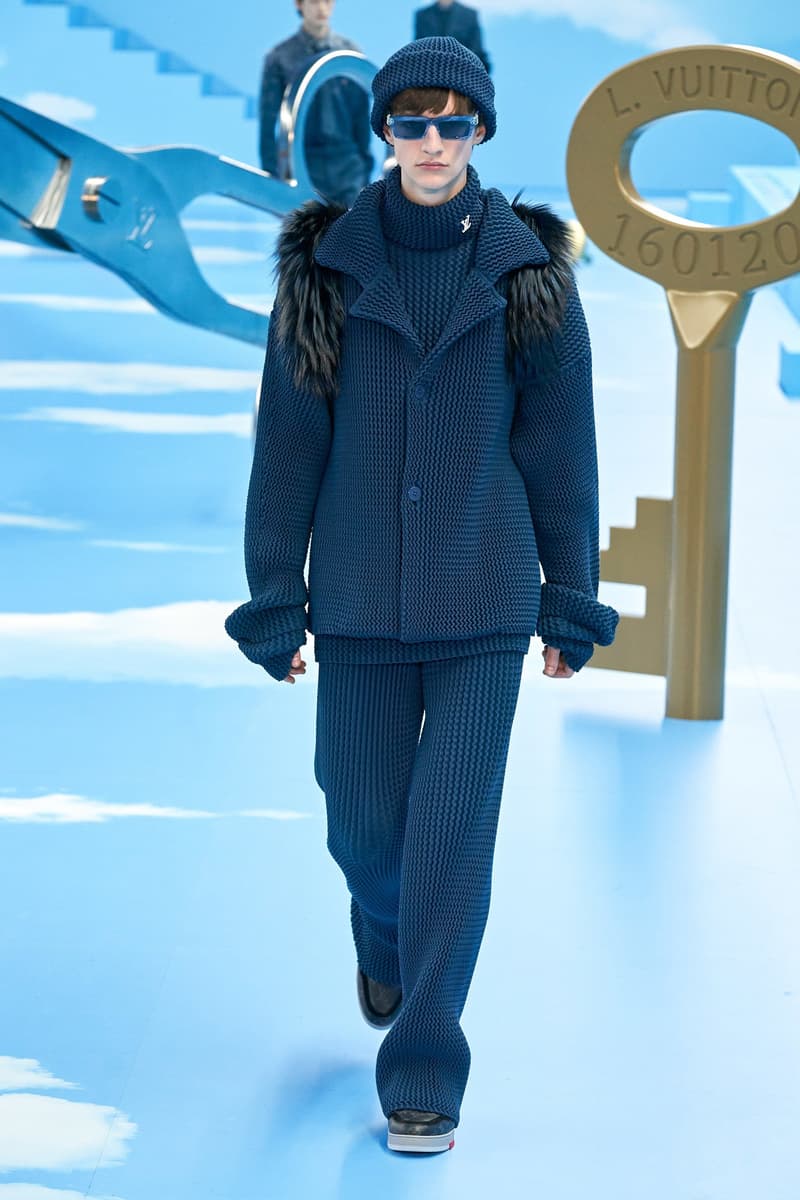 41 of 54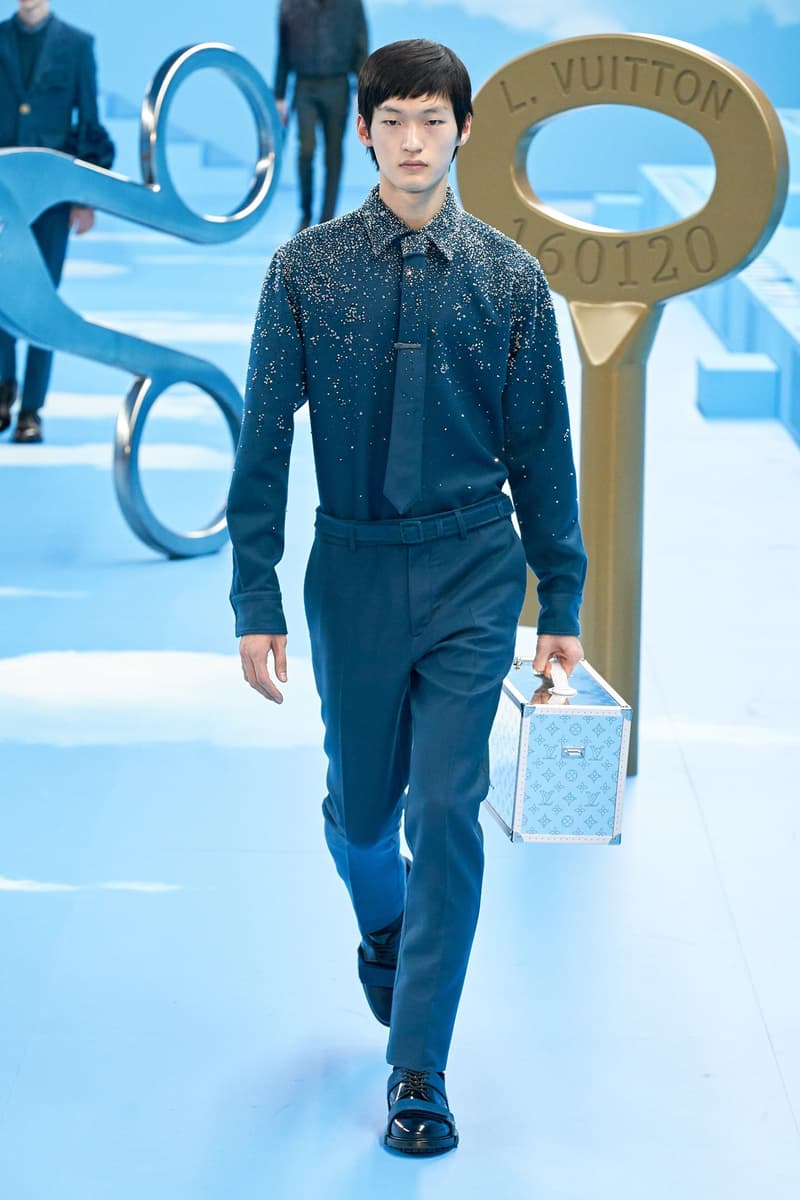 42 of 54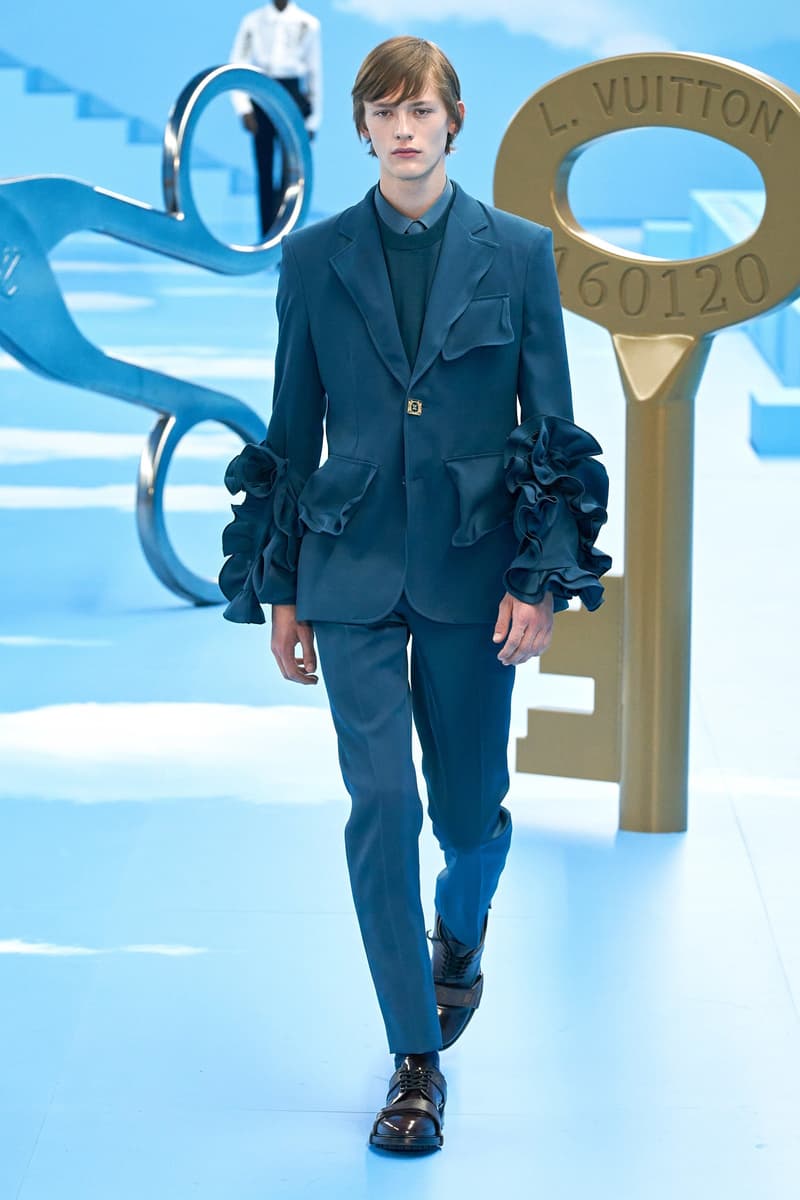 43 of 54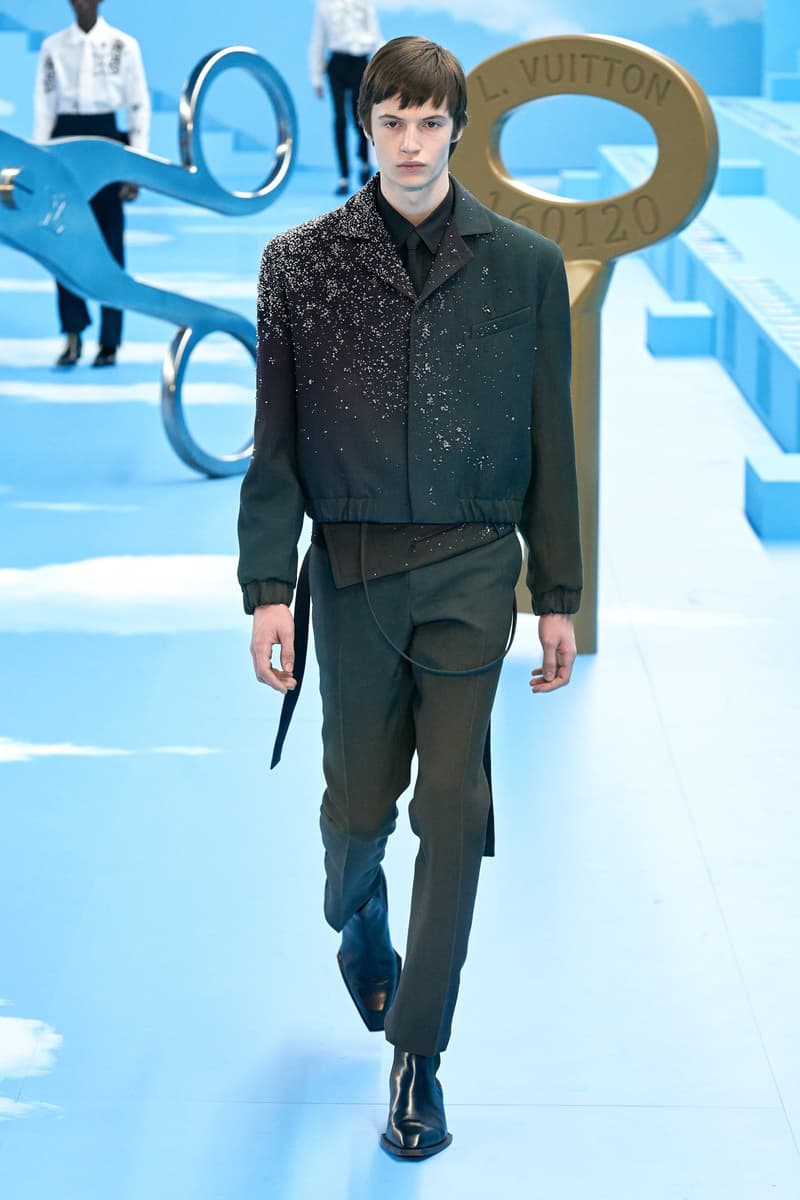 44 of 54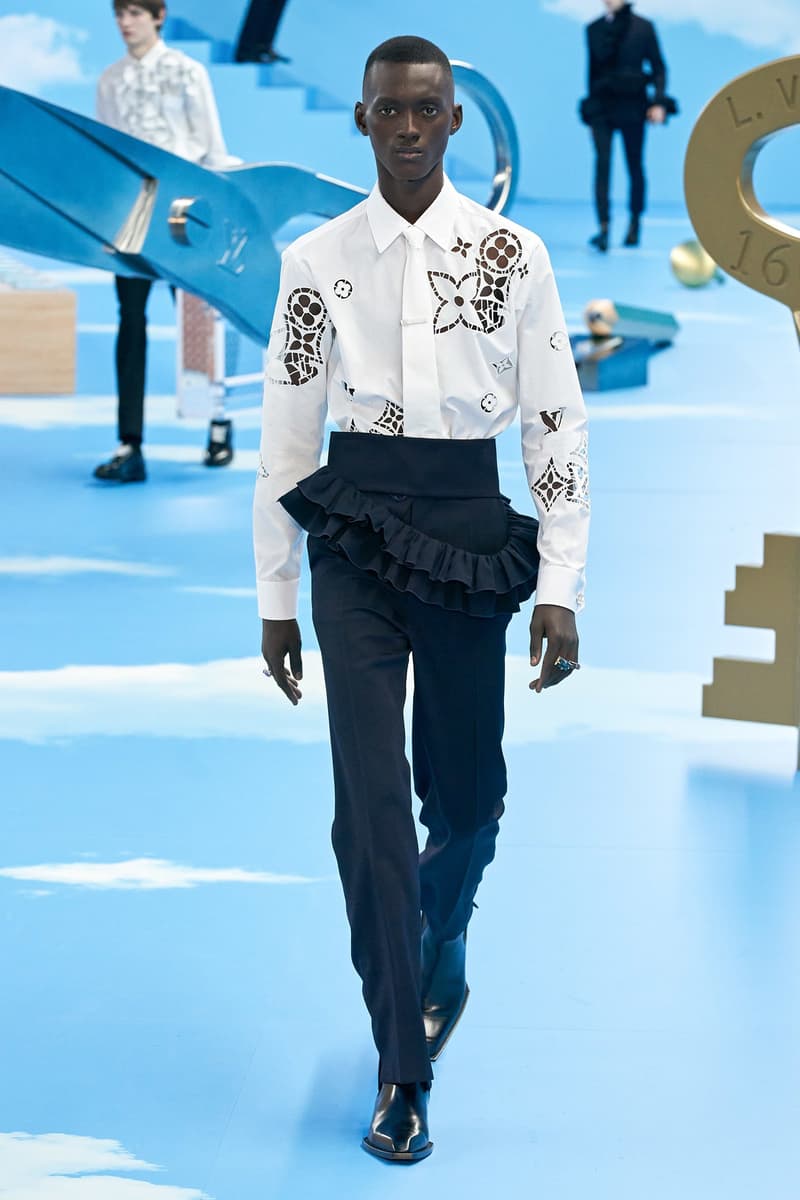 45 of 54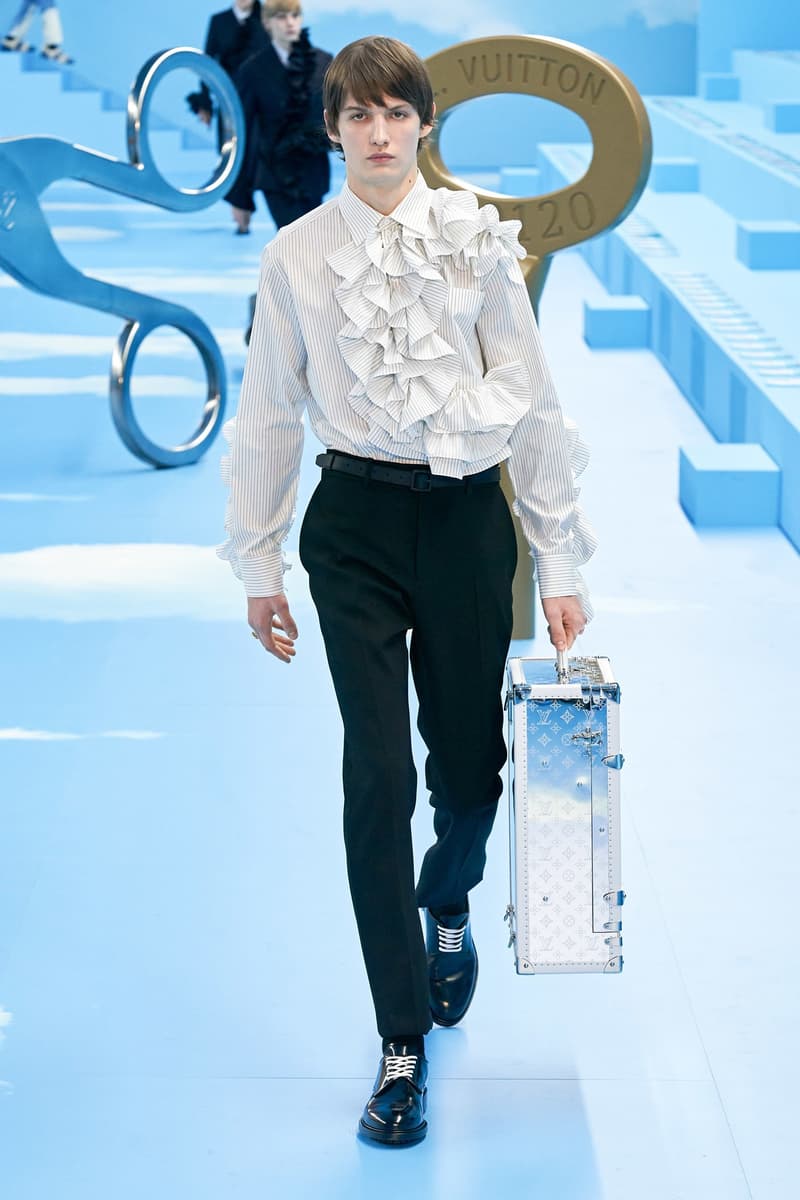 46 of 54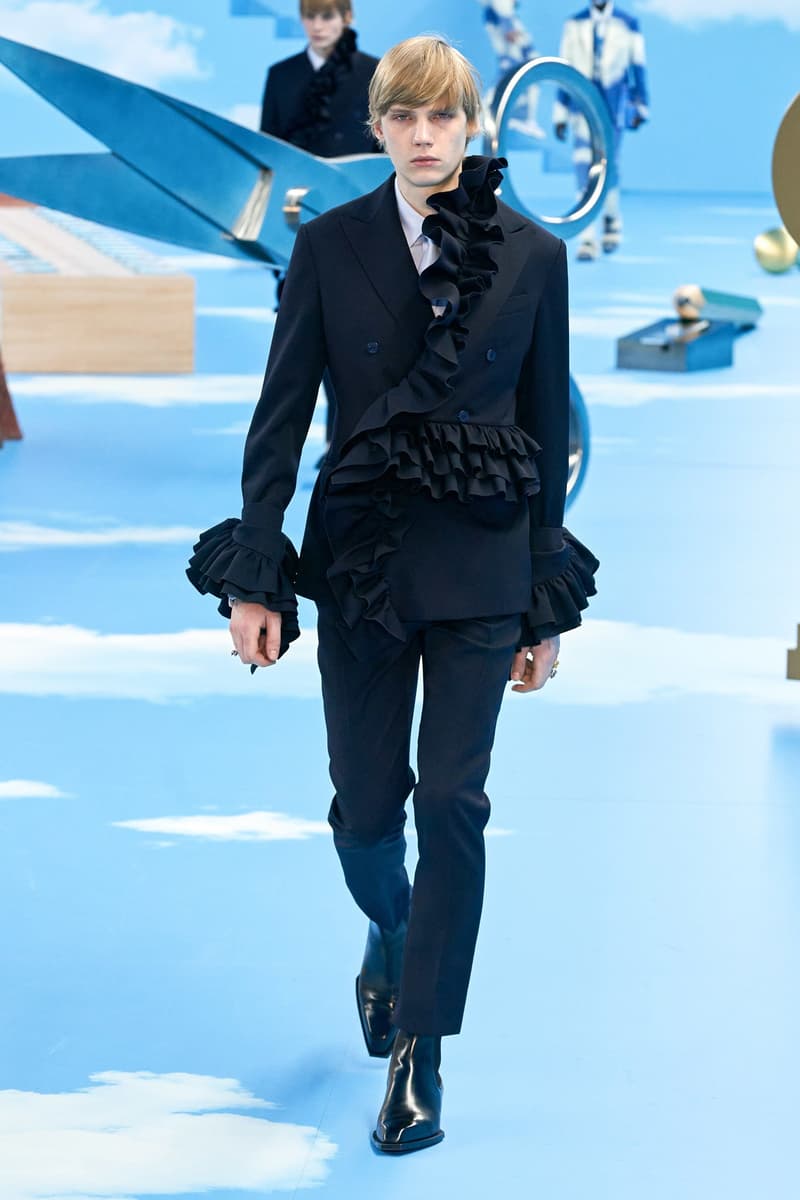 47 of 54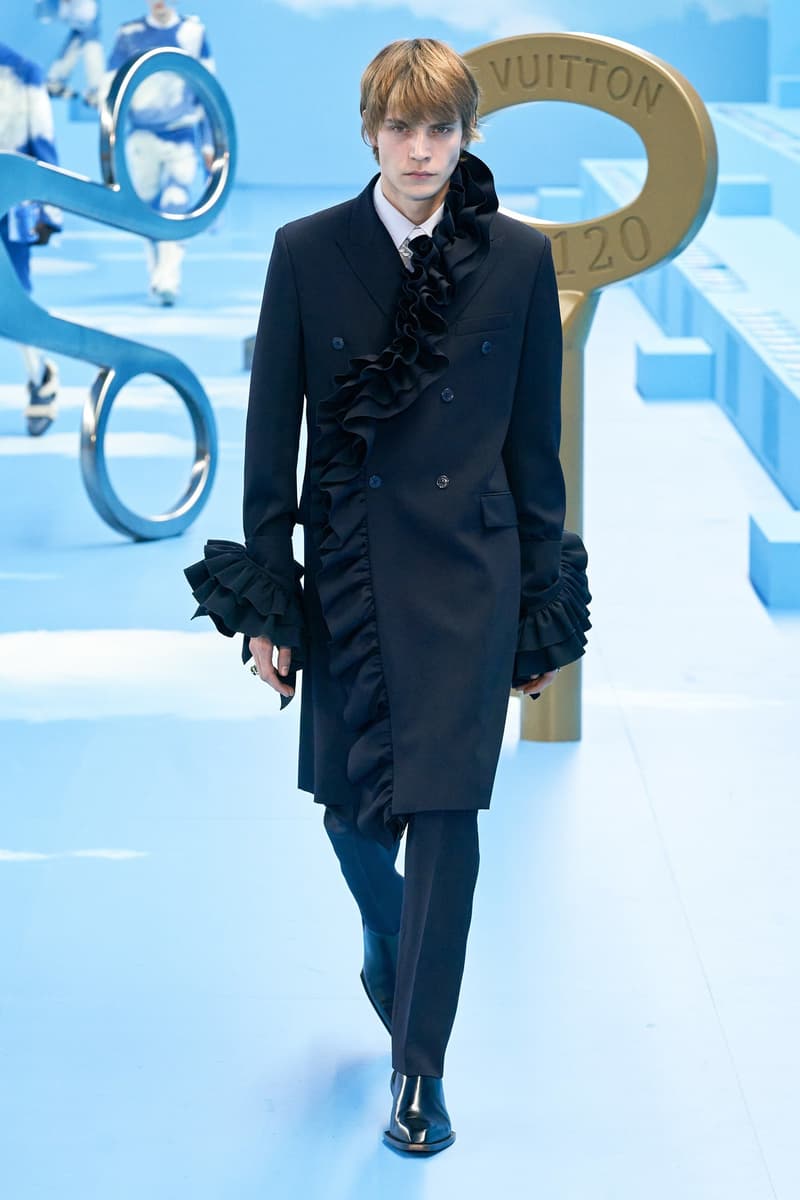 48 of 54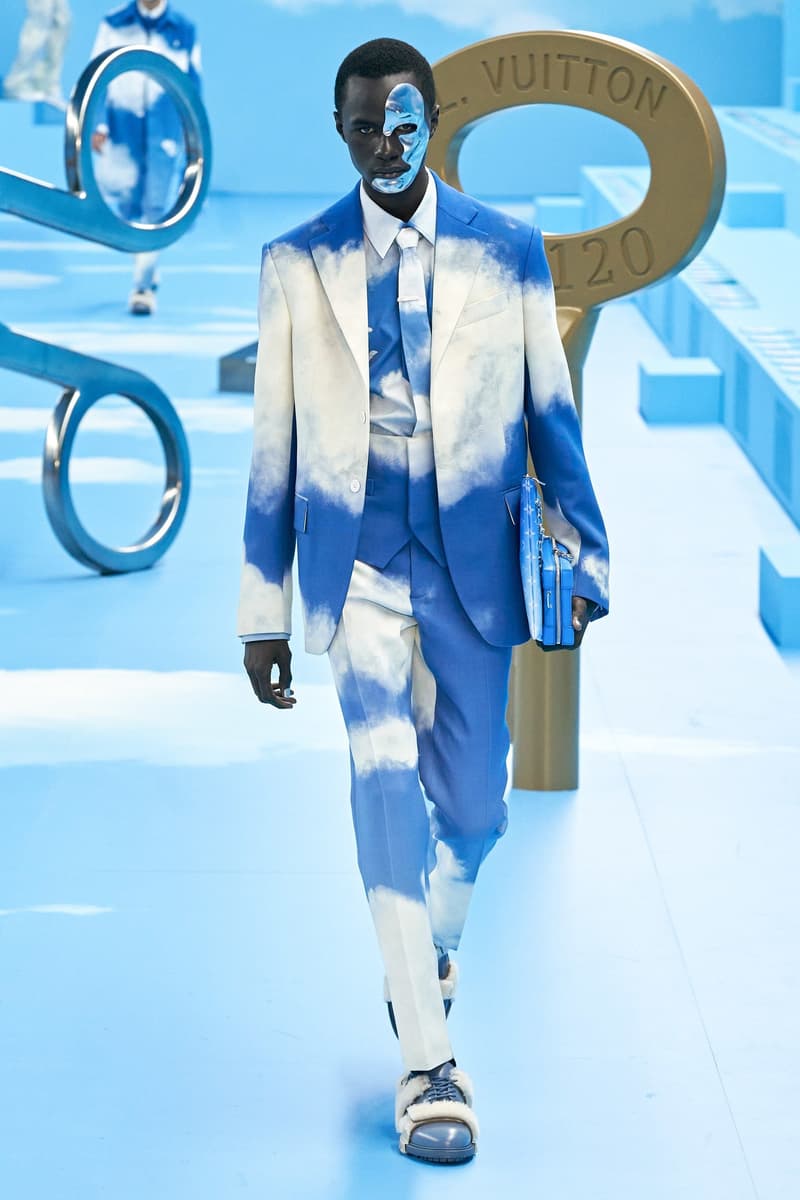 49 of 54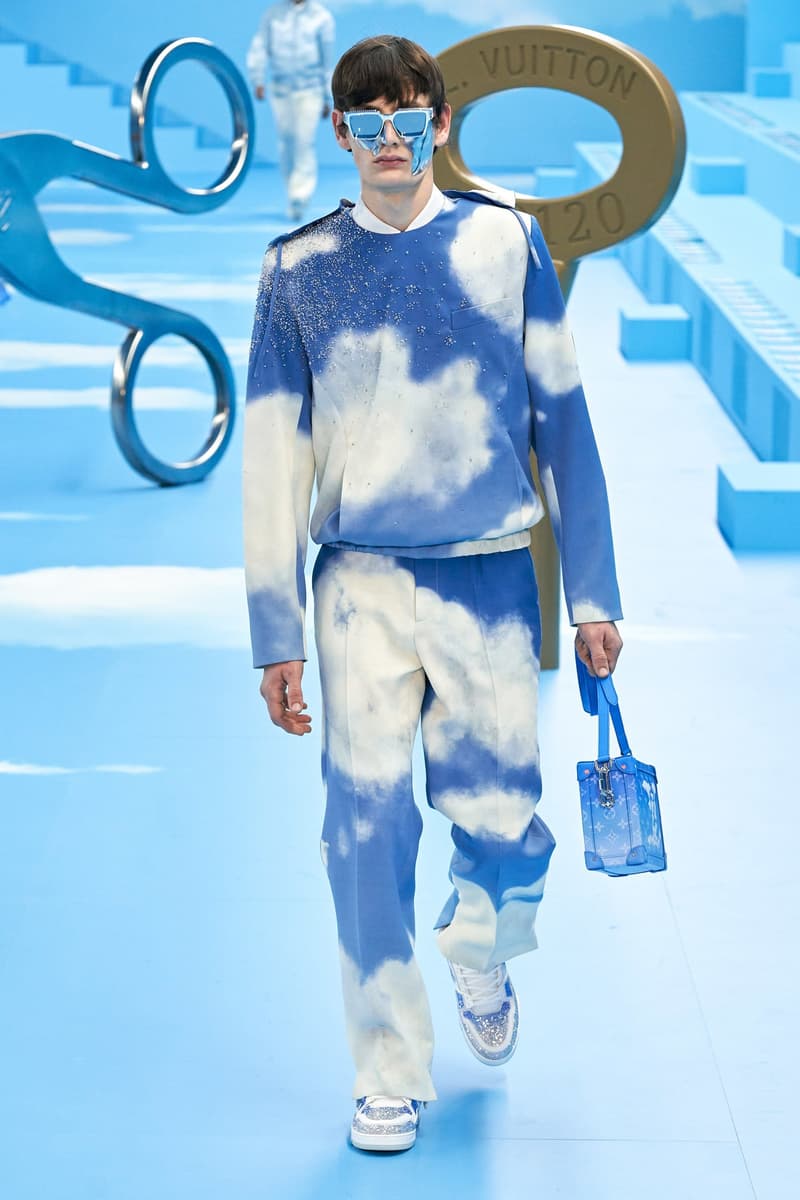 50 of 54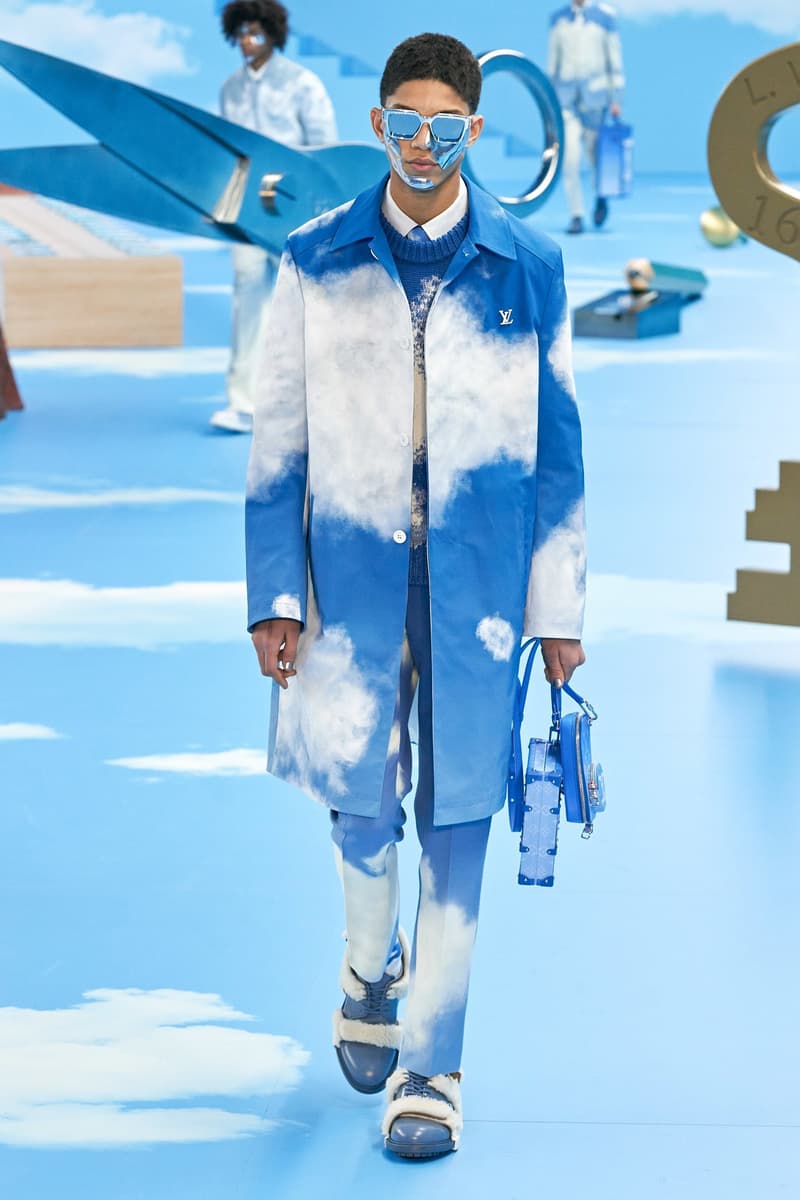 51 of 54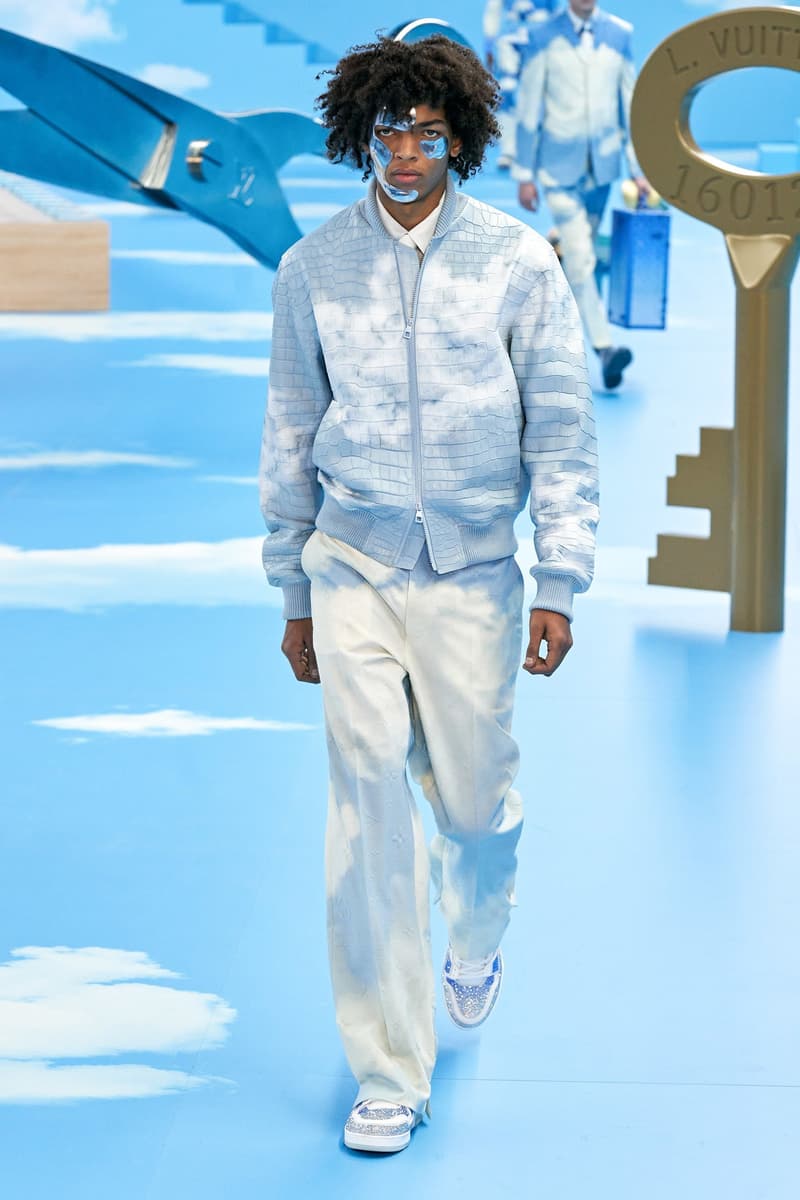 52 of 54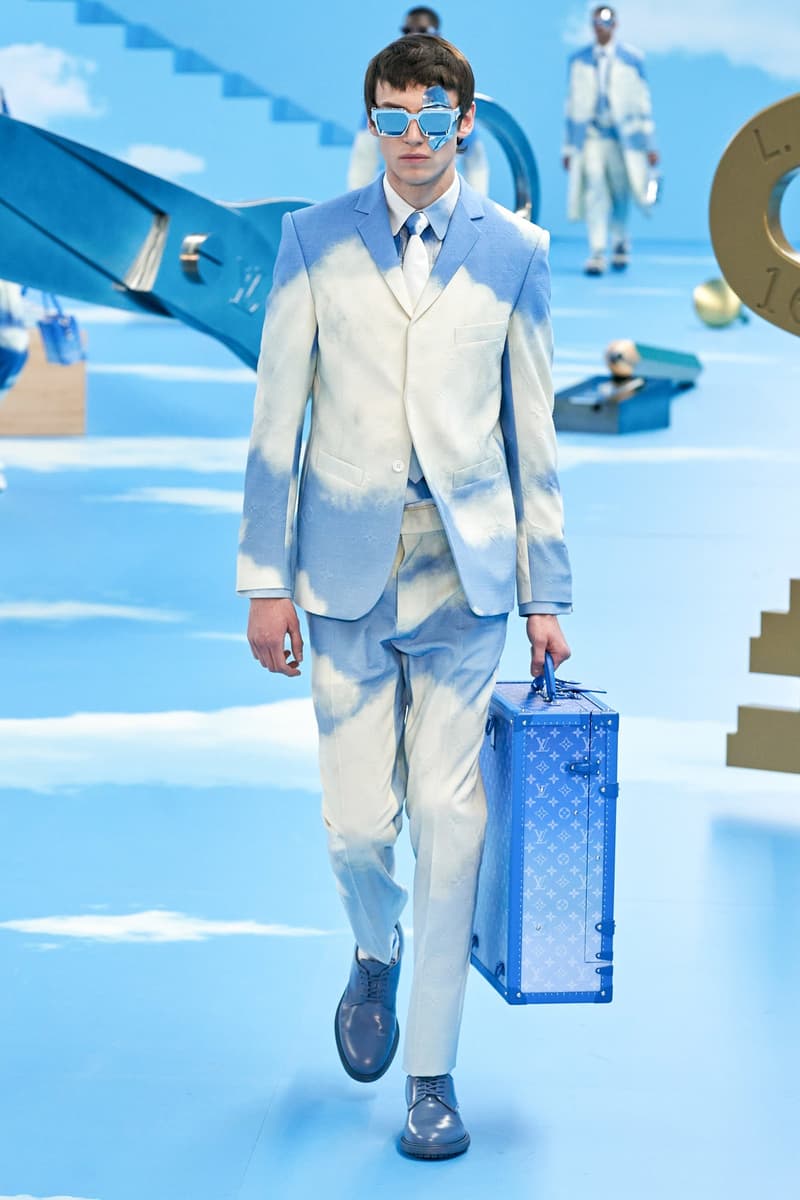 53 of 54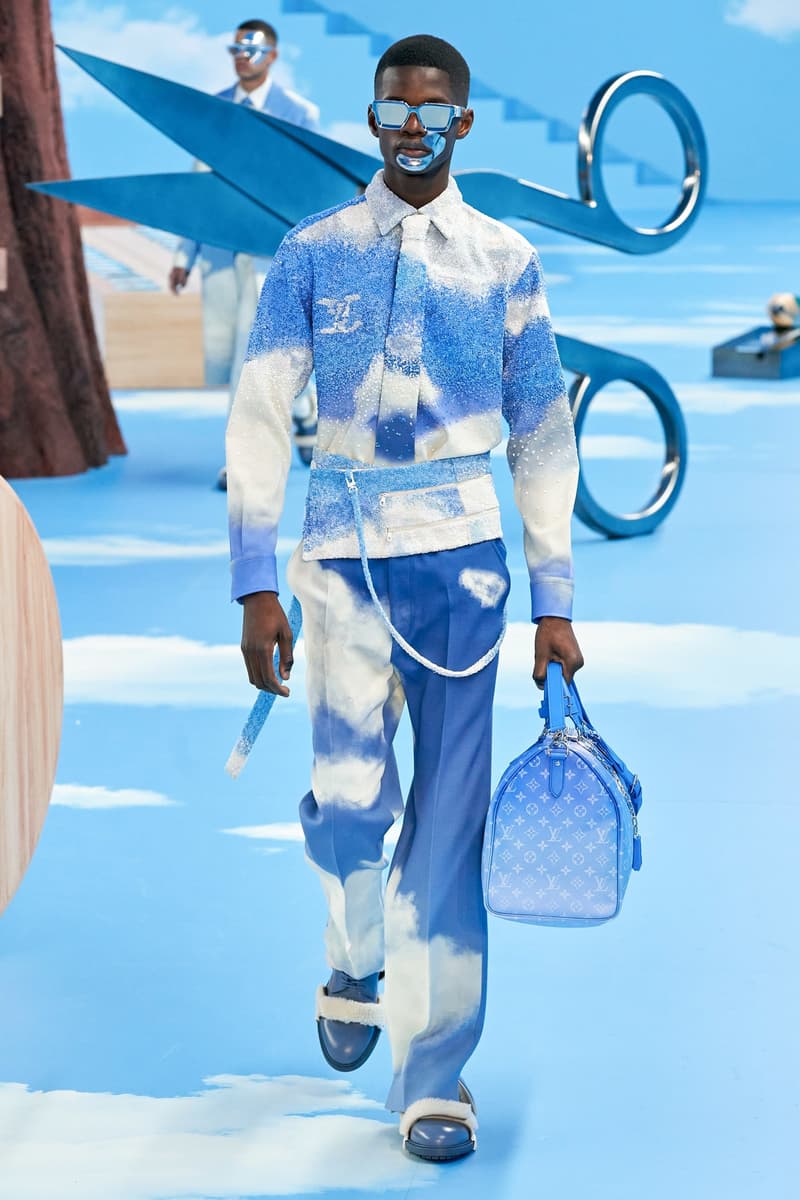 54 of 54
Fashion
Virgil Abloh Serves up Impressive Tailoring and Bold Accessories at Louis Vuitton's FW20 Show
All shown in a 'Truman Show'-inspired atmosphere.
Virgil Abloh Serves up Impressive Tailoring and Bold Accessories at Louis Vuitton's FW20 Show
All shown in a 'Truman Show'-inspired atmosphere.
The anticipation prior to Virgil Abloh's talked-about Fall/Winter 2020 collection for Louis Vuitton was unlike any previous collection, and after images of a LV-branded wall clock coming with the invitation surfaced across social media, expectations were high – and Abloh didn't disappoint. The show, dubbed "Heaven on Earth," saw a box-like set, which featured sky blue prints and clouds across the walls, floors as well as the ceiling, creating a uniform and eye-catching design that immediately caught the attention of attendees. Throughout the set were scattered sculptures designed by Hype Williams – a well-known name and creative in the industry, who has been one of the key people in building this season's show.
The show opened with a minimal and tailor-focused suit in a camel hue, which featured sleek Louis Vuitton branding on a gold button at front. The collection unfolded into a handful of suits and fitted silhouettes, straying away from Virgil Abloh's previously streetwear-heavy influences into a refined yet modern aesthetic, which is both right on trend and timeless at the same time. As for accessories, Abloh presented whimsical takes on classic Louis Vuitton silhouettes, having us do a double-take on the skewed designs and unconventional shapes seen throughout the runway. Always being one for statement accessories, the show featured a handful of bags in bold colors, emblazoned with the iconic LV monogram pattern in a selection of shapes and sizes.
The show saw pops of colors, like the head-to-toe fuchsia look as well as the sky blue suits, which became more conceptual as the show transitioned into its final looks. Models wore metallic face moulds and sported fantasy-inspired garments, proving that Abloh is all about making a statement. Familiar faces like Lucien Clarke also graced the runway in true Abloh fashion, and some of the industry's biggest names were spotted sitting front row, including Bella Hadid, Aleali May, J Balvin and more.
Take a look at the full collection in the gallery above, and for more from Paris Fashion Week Men's, don't miss all the best street style we've spotted so far here.
---
Share this article