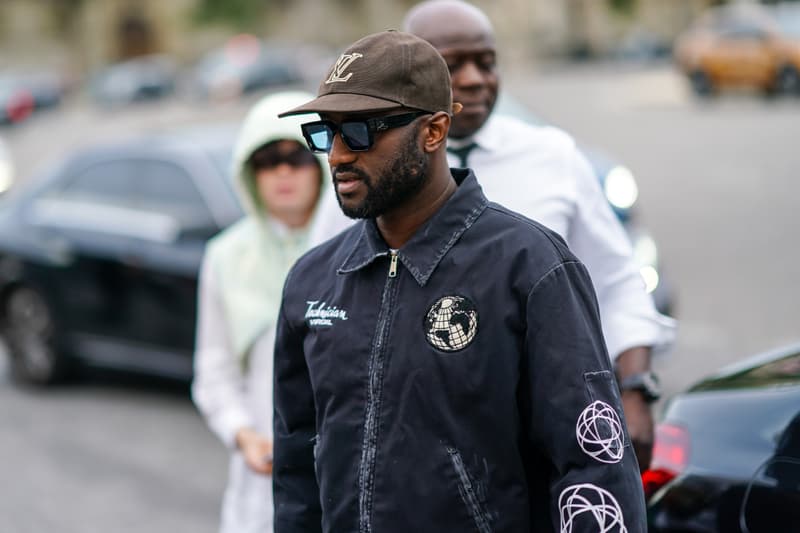 Fashion
A First Look at Virgil Abloh's Louis Vuitton FW20 Collection
To be shown at Paris Fashion Week Men's.
A First Look at Virgil Abloh's Louis Vuitton FW20 Collection
To be shown at Paris Fashion Week Men's.
With the Louis Vuitton Fall/Winter 2020 Men's Runway Show being a couple of hours away, the fashion house has taken to Instagram to reveal the extraordinary detailing within Virgil Abloh's upcoming collection.
For Virgil, the FW20 collection stands "as an ode to freedom of thought". A video posted on LV's Instagram page yesterday played a snippet of audio where the designer spoke about the collection. Titling it "Heaven," he explained that "the collection is about being open-minded and free, even in the constructs of formal menswear." This idea and tone comes through a more recent post: a swipe-through gallery shows LV logos recreated as Louis Vuitton shaped clouds, intricate stitching and patterning, deconstructed formal shirts in contrasting styles of stripes, and a jacket that is sharp, clever and creative through the ways in which it toys with outlining and the non-limitations of interpretation. We're really taken aback by it all.
The Louis Vuitton FW20 Runway Show will be held today at the Jardin des Tuileries in Paris. You can watch the show live at 2:30pm (CET) via Instagram or YouTube, or on Louis Vuitton's official website.
Share this article