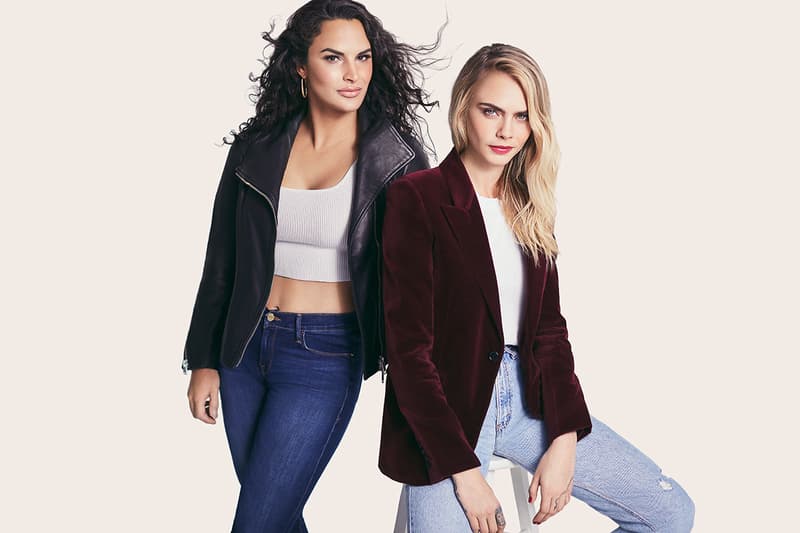 Health
Sex Toy Company Lora DiCarlo Is Changing How We Think About Sexual Wellness
The brand, co-owned by Cara Delevingne, hopes to destigmatize pleasure with innovation and education.
Sex Toy Company Lora DiCarlo Is Changing How We Think About Sexual Wellness
The brand, co-owned by Cara Delevingne, hopes to destigmatize pleasure with innovation and education.
Lora DiCarlo, the sex tech startup founded by Lora Haddock DiCarlo, is among a new wave of women-led companies changing the way people think and talk about sexual wellness. Since its inception three years ago, the brand has been at the forefront of shifting conversations around sexual health and diversity in the tech space, shaking up the industry with its innovative line of sex toys and beyond.
Most notably, the company was responsible for helping rewrite the rules of the CES (the annual trade show organized by the Consumer Technology Association), as it successfully lobbied for sex tech to be a recognized category on the show floor starting 2020. It was a monumental moment for Lora DiCarlo and its industry peers, especially considering that the company had just got an award rescinded — then reinstated — last year for its device Osé, allegedly due to its "obscene" nature.
The media coverage on the brand's CES experience not only became a topic of discussion among tech insiders, but it also caught the attention of model Cara Delevingne, who, as of today, has joined Lora DiCarlo as its co-owner and Creative Advisor. In an interview with HYPEBAE, Lora and Cara expand on this new partnership, as well as the company's goal to remove the stigma surrounding sexual wellness and pleasure.
Lora, what initially inspired you to create your sexual wellness company? Did you notice a gap in the industry that needed to be filled?
LHD: The thing that made me most aware about the gap that needed to be filled in the industry was just having conversations with hundreds of people about sexuality. I realized everyone is so timid or embarrassed to discuss sexual wellness. A few minutes into these conversations, people would realize that I didn't have any shame in discussing sexuality, and that I wanted to talk openly and honestly about it. I noticed as soon as every single person I talked to felt like I didn't have shame talking about this, they immediately became more comfortable talking about it as well. Most people don't have an outlet to talk about it anywhere else, and this made me realize everybody out there does want to talk about it. Sexual shame never made sense to me, so I wanted to tackle it head on.
How did your background prepare you for this business venture?
LHD: I spent over a decade working in and out of healthcare and in a lot of service spaces. I think what that did for me was it lit the fire for me in being interested in human biology, anatomy and psychology. I spent a lot of time connecting with patients — from those that were coherent and lucid, to those with dementia — and it made me aware of the human condition. That's not sexually oriented in any way, but it made me realize how much I want to help people. I've always revolved what I'm doing in my life around helping other people. I want to make others feel more comfortable and valued.
When I went into the Navy and got my scholarship, I realized I've always had a knack for leadership. I had to drop out (I received an honorable discharge) due to family distress. I thrive in organized chaos and like to make sense of it.
I look at all of the life experiences that I've had and have felt like a failure. Now, I realize all of that was preparation for something bigger than myself that I wanted to build. I didn't finish my baccalaureate and I still feel shame around that, but I pause and look around at what I've built. We're so hard on ourselves and we don't need to be.
"Sex tech alone shouldn't be in its own category — it should reside within the greater health and wellness category because that's what it is." – Lora Haddock DiCarlo
How did you get connected with Cara and what made you decide to bring her on as a co-owner of the brand?
LHD: Cara reached out to us about a year ago, before we launched. She had been looking at the industry and couldn't find anything really well-aligned. Our original CES press caught her eye because it was aligned with her brand and ethos of embracing your individuality, and truly having a love affair with yourself. We're trying to destigmatize sexuality and empower everyone to explore and educate themselves about, well, themselves — and that resonated with her.
The moment Cara and I met via FaceTime during the pandemic, we hit it off right away. I was surprised at how approachable, human and kind she was. She really wants to be involved in product development and creative, and that sealed the deal for us. She has some great ideas about destigmatizing the space and reaching a broader audience.
Cara, what about Lora DiCarlo draws you to the brand?
CD: The brand aligns with so much of what I stand for. Lora DiCarlo is women-led and femme-focused, and really redefining how people explore and take ownership of their sexuality and pleasure. I also am so fascinated by their focus on robotics and function — it's so innovative.
What are some things that differentiate Lora DiCarlo from other brands on the market?
LHD: Everything! The technology, the messaging, the body inclusivity, the robotics. We have an entirely integrated engineering, industrial design and manufacturing teams — we have an amazing team of roboticists that you typically don't see in this space. Additionally, our engineering team is half women, including our Director of Engineering, Kim Porter. Still today, women and femme-facing folks are unfortunately rather rare in many STEM fields, and we're doing our part to change the supposition that this is an environment only for men.
We approach our products with a data driven model — conducting studies with experts and consumers to determine what sexual problems need to be solved, and determining how we can solve them with our groundbreaking technology. Cara is really aligned with that sentiment. When I asked what kind of product she wanted to make, she asked, "What kind of product do people need?"
Having a relationship with yourself and allowing people to understand your background is very important. No matter your physical ability, ethnicity or gender, you are deserving of pleasure. Our products are high quality and premium, but they are also an investment in your pleasure and wellness. We stand behind each of our products and offer a four-payment plan with Klarna to make it more affordable for everyone.
In addition, no one offers sexual wellness coaching like we do, and we are working to certify all of our employees as sexual educators, Cara and myself included. You can get on a complementary call with a coach to determine which product is right for you.
"The more people start getting educated and start having these conversations surrounding sexual health and wellness, the less taboo the topic becomes." – Cara Delevingne
Your experience at the 2019 CES has opened up conversations around sex-related products and the representation of women within the tech world. Now, over a year later, would you say that the industry has made any progress in supporting sex tech companies, particularly ones run by women?
LHD: I would say absolutely, but we still have a long way to go. We were able to sit down and negotiate with CES and help them to rewrite their policies to include sex tech brands. If sex tech (or any tech for that matter) is solving problems, is tastefully done, and not objectifying women and human bodies, then it should have a place at tech shows and be eligible to win awards. Sex tech alone shouldn't be in its own category — it should reside within the greater health and wellness category because that's what it is. When you put sex tech next to sleep tech or fit tech, it helps to normalize the entire topic.
I came before and after many other people that have been fighting this fight, and I'm honored to be among them in this space. Movement forward for each brand in this industry is moving the needle for everyone in this space into broader mainstream acceptance.
The demand for sex toys has increased significantly during the pandemic. How do you see businesses like yours continue to grow in the next few years?
LHD: It's about the messaging, creating community, and offering data-driven solutions for some of the biggest problems in sexuality. Our partnership with Cara will allow us more access to mainstream input and engaged communities that will help us understand those problems by reaching out to this new audience. We are creating different product lines that are approachable and unintimidating, endeavoring to ultimately have "something for ever body." We're also focused on expanding our health and wellness platform into broader wellness spaces, while bridging back to sexuality as a form of wellness.
Speaking of this new partnership, Cara, what are you looking forward to the most about becoming the company's Creative Advisor?
CD: I'm so inspired by Lora and her team — it's been so much fun getting to know them and work with them. I'm also excited to hear what my fans and/or the customer want or feel is missing, and help create those products for them. I'm hoping people will text me (310-421-0894) their feedback about the products, so we can continue to keep innovating and creating to help everyone take control of their own pleasure.
What is a common misconception about sex toys that you wish to clear up?
CD: That they're overwhelming or hard to use. Our products are particularly simple to use yet easy to find ultimate pleasure.
As Lora mentioned, wellness coaching plays a huge part in the brand's identity. In what ways do you think education can help remove the stigma of sexual exploration and pleasure?
CD: The more people start getting educated and start having these conversations surrounding sexual health and wellness, the less taboo the topic becomes. When we can approach our sexuality with more positivity and confidence, we begin the process of destigmatizing.
Share this article