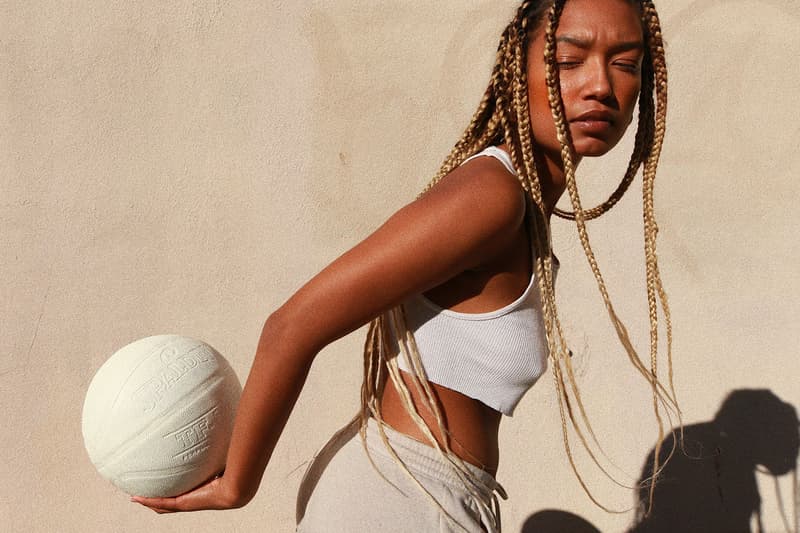 Fashion
Meet Le Court: The New Basketball-Inspired Lifestyle Brand Behind the Next It-Bag
Introducing the Le Tote.
Meet Le Court: The New Basketball-Inspired Lifestyle Brand Behind the Next It-Bag
Introducing the Le Tote.
Meet Le Court, a new basketball-inspired lifestyle brand colliding references from the worlds of street, sport and high-fashion. With a singular design approach and aesthetic, Le Court's founders, Farrukh Ershad and Benyamin Aziz have debuted their first-ever product called the Le Tote (Bucket Bag). Combining the duo's deep-rooted appreciation for basketball and fashion, the Le Tote offers an innovative take on the classic tote bag by reimagining elements of a basketball rim and net in bold fashion.
"The [Le Tote] represents the deconstruction of the court and the feeling of freedom that it gives us. From the thrill of a backboard-shattering dunk to the triumph of cutting the nets down after a championship," says Benyamin on the bag's design inspiration. With this premise in mind and using the court as a means to create, the 100% handmade bag features a handwoven design that's been crafted with authentic basketball netting along with a strong, durable nylon frame made to resemble a rim in bright orange. "As an emerging unisex brand, we feel Le Court stands out because of the attention to detail we've obsessed over. From creating a handmade and handwoven first product, to the depth of our editorials and branding. We've spent a lot of time focusing on our story and mission and making sure it plays into everything we do. It's about adding substance to style," says Farrukh on what sets Le Court apart from other streetwear brands.
Additional standout design details, like the nylon shoulder strap, handle and support base have been designed to fit all regulation-size basketballs while Le Court's signature branding appears on the arched wordmark in the middle of the frame. As an added touch, the unisex brand's "LC" logo has also been added to the inside base of the bag. For those looking to up-the-ante on their everyday style, the Le Tote is a must-have for streetwear enthusiasts and trendsetters alike.
Check out the newest It-bag in the gallery above. The Le Tote (Bucket Bag) retails for $179 USD and is available for purchase on the brand's site. 
Art Direction

Amara Abbas
Photographer

Amara Abbas
Model

Serena Adams
Share this article