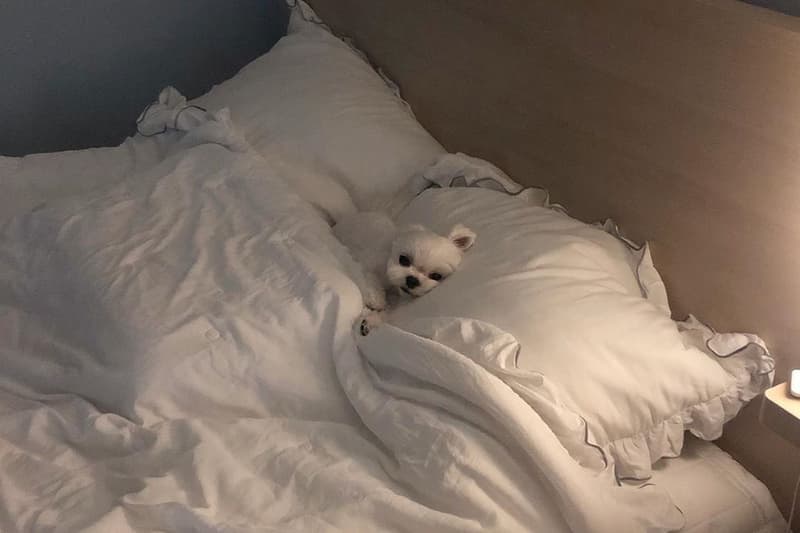 Culture
Sleep Better at Night With These 6 Mobile Apps
Meditation guides, sleep-tracking apps and more.
Sleep Better at Night With These 6 Mobile Apps
Meditation guides, sleep-tracking apps and more.
Even if you don't typically suffer from insomnia, unsettling times like the coronavirus outbreak can cause stress and anxiety that disrupt your sleeping patterns. For those who've been struggling to get a good night's sleep, consider downloading some of these sleep apps on your phone.
Featured on our list are meditation guides like Headspace and Calm, both offer a wide range of routines based on your needs, whether it be overcoming stress or sleeping well. Apps like Relax Melodies and White Noise can be used to play soothing sounds or bedtime stories in the background as you try to fall asleep, while Sleep Cycle, an alarm clock optimized to your sleeping patterns, is programed to wake you up at the best timing. Each app requires a monthly or yearly subscription, so do your research and make the most out of their free trials before committing.
Read on for some of the best sleep apps to help you achieve well-rested, refreshed mornings. While you're here, learn about the small changes you can make in your daily routine to combat insomnia.
Cost: Free to download with a two-week trial, $12.99 USD/month.
Arguably one of the most popular meditation apps, Headspace is known for its clean and simple visuals and user-friendly design. After entering goals such as "managing stress" or "sleeping soundly," users can listen to guided meditations, bedtime stories and calming music that help them fall asleep. There's also a section called Nighttime SOS for those struggling with going back to sleep after waking up in the middle of the night.
While Headspace usually available as a subscription priced at $12.99 USD per month, the app is offering some free support to everyone during the COVID-19 crisis.
Cost: Free to download with a one-week trial, $69.99 USD/year.
Packed with meditation and peaceful content, Calm offers guided meditation sessions as well as soothing sounds to listen to. Through its Mental Fitness program, users can train their minds with advice from personalities like LeBron James to become more motivated and less anxious. The app is also known for its Sleep Stories section where actors like Stephen Fry and Matthew McConaughey read stories in soothing voices. You can listen to piano tunes or lo-fi beats not only for meditation or sleep, but also for focusing while studying or working.
Cost: Free to download with a one-week trial, $29.99 USD/year.
After tracking and analyzing your sleep patterns, Sleep Cycle determines the best timing to wake you up, allowing you to feel naturally rested without an alarming alert each morning. Your cycle is determined through your movements in bed through using either the microphone or accelerometer of your phone. The app also offers functions like tracking and listening to your snoring, statistics of how the quality of your sleep improves over time, and a diary where you can log your mood each morning when you wake up.
Cost: The Lite version is free to download and use, while the full version is available for download at $0.99 USD.
Just as its name suggests, White Noise features a library of soothing sounds that help you relax before going to sleep. Options include nature-focused sounds such as jungle, fire and ocean waves, as well as the sound of train tracks and Tibetan singing bowls. You can pick your favorites and create a playlist, or even download them to listen to while you're offline.
Cost: Free to download with a one-week trial, $69.99 USD/year.
With three simple options "Sleep," "Nap" and "Focus" on its starting page, Pzizz can be used as a study timer or alarm clock. Designed to help you fall asleep better and wake up feeling refreshed, the app plays an optimized mix of music, voiceover and sound effects that change each night. Through each use, the app's algorithm builds a personalized program to ensure improved quality of sleep.
Cost: Free to download with a one-week trial, $59.99 USD/year.
Relax Melodies allows you to customize your own combination of soothing sounds in various categories, including ASMR and options for babies. The app is also known for its guided meditations constructed for different needs and goals such as sleeping faster, achieving deeper sleep, relaxation and more. Other than sounds, Relax Melodies guides users through physical exercises that encourage restful sleep.
---
Share this article