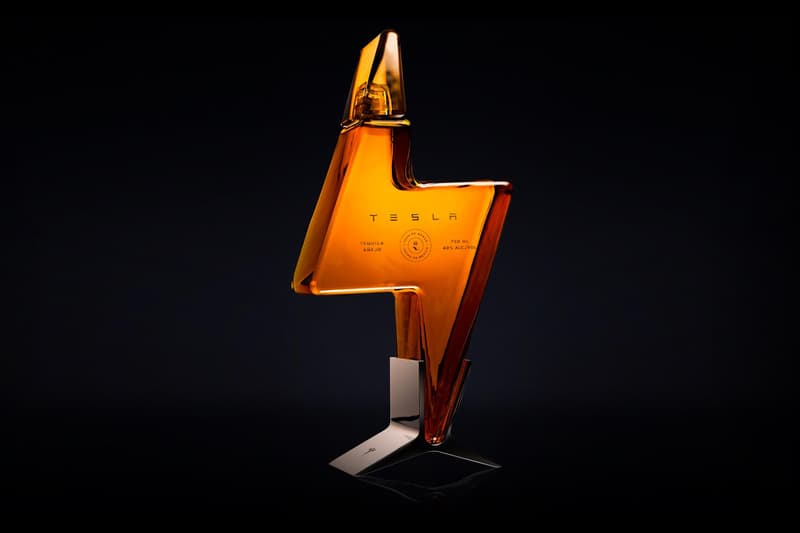 Culture
Tesla Tequila Is Very Expensive, and Already Sold Out
But you still have a chance to pick up an empty bottle.
Tesla Tequila Is Very Expensive, and Already Sold Out
But you still have a chance to pick up an empty bottle.
What had once been an April Fools' Day tweet by Tesla CEO Elon Musk is now a real product: Tesla-branded tequila. Though a mere tweet in 2018, the American electric carmaker went on to trademark the name "Teslaquila" with the U.S. Patent and Trademark Office that same year.
Two years later, Tesla Tequila is actualized into a 750 mL lightning bolt-shaped bottle brimming with 100% de agave tequila añejo. Produced by agave spirits brand Nosotros Tequila and aged in French oak barrels, the liquor tastes of dry fruit and light vanilla topped by notes of cinnamon pepper.
Limited to two bottles per customer and only available in select U.S. states, the tequila sold out within hours. There is no word yet on a restock but check back on Tesla's website to learn more. According to the Fast Company, empty bottles are already turning up on eBay, with prices double and triple that of its original $250 USD listing.
DISCLAIMER: We discourage irresponsible and/or underage drinking. Drink responsibly and legally.
Share this article