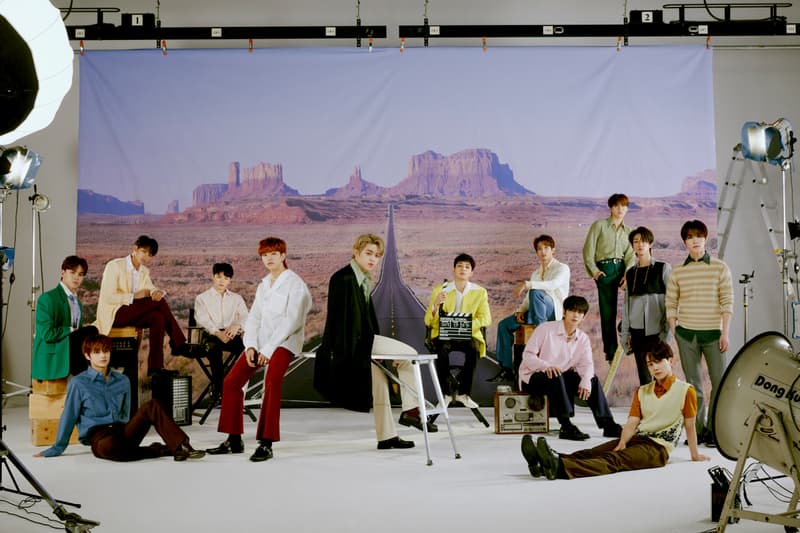 Music
SEVENTEEN Is the K-Pop Group Spreading Hope Through Their Music
We talk to the 13 members about writing songs for the youth.
SEVENTEEN Is the K-Pop Group Spreading Hope Through Their Music
We talk to the 13 members about writing songs for the youth.
They're singers, dancers, rappers, producers, icons and all-around inspirations. They also happen to be a leading act in the current Hallyu wave taking over the West. The 13 members of SEVENTEEN are having a fantastic year career-wise, despite the unfortunate circumstances clouding all of our lives. Like true artists, the K-pop group is using their music to brighten the lives of their fans, CARATs, while continuing on the path to superstardom they've been building up since their debut in 2015. After the record-breaking success of their last Korean album, Heng:garæ, the group released a special album called ; [Semicolon] in October. With their new release, they have proven that there's no stopping them from creating despite the state of the world, fostering a loving community for fans who look to their music in difficult times.
The group is split into three teams: Vocal, Hip-Hop and Performance. They are active in their music creation, from lyric writing to composing to choreography. For this comeback, marked by a retro ambiance and sensational dancing, SEVENTEEN is coloring the entire album with their own personal touch. Nostalgia has been all the rage lately, but SEVENTEEN manages to uplift spirits with a release that feels modern, trendy and strikingly different from previous releases.
"I feel thankful that we're able to continue making music that represents our unique colors and personalities since day one. I've come to realize the enormous power of music, and how our energy and influence on others grew even bigger than before," Mingyu, a member of the Hip-hop team, says, reflecting on the success of their previous album Heng:garæ. Looking to the present with ; [Semicolon], he adds, "With the power of our music, I hope we can bring positive influences to many, and wish the album could be remembered as the 'youth' of this generation."
Hoshi, who choreographs most of SEVENTEEN's routines, adds, "It would be a lie to say that we don't feel any pressure when we release new albums. We worked on this album wishing it would be a gift for youths and CARATs." For him, commercial success is not the goal, but rather the impact that their music delivers for the audience. "It would mean so much if the album could encourage and comfort people — it would mean so much more than any other results or records. We'd feel so rewarded."
For the lead single "HOME;RUN," Jeonghan, a member of the Vocal team, describes it as a swing track boasting a bright and retro sound. "It embodies the thrilling emotions that accompany a home run, and serves as a voice of comfort and support for youth around the world, encouraging their endless potential." The upbeat vibes and comforting lyrics make the song a perfect title track, spreading hope to anyone who listens to it.
Experimentation is something SEVENTEEN will continue to do as they progress. For this album, what stands out the most to Vernon is the group's age-based units: "Each unit has its own song with unique colors." Four of the tracks on the album were split into age-based units. Wonwoo, who worked on "Light a Flame" with Jun, Hoshi and Woozi, shares, "It was a new and fun working process, so I enjoyed it a lot. Members born in 1996 are so full of energy." DK, who joined Mingyu and The8 on "Hey Buddy," describes their unit's song as a funk genre. On collaborating with the 1997 lineup, DK says, "The three of us thought the track suits us really well. The process wasn't an easy one, but we had a lot of fun as we exchanged ideas while working together."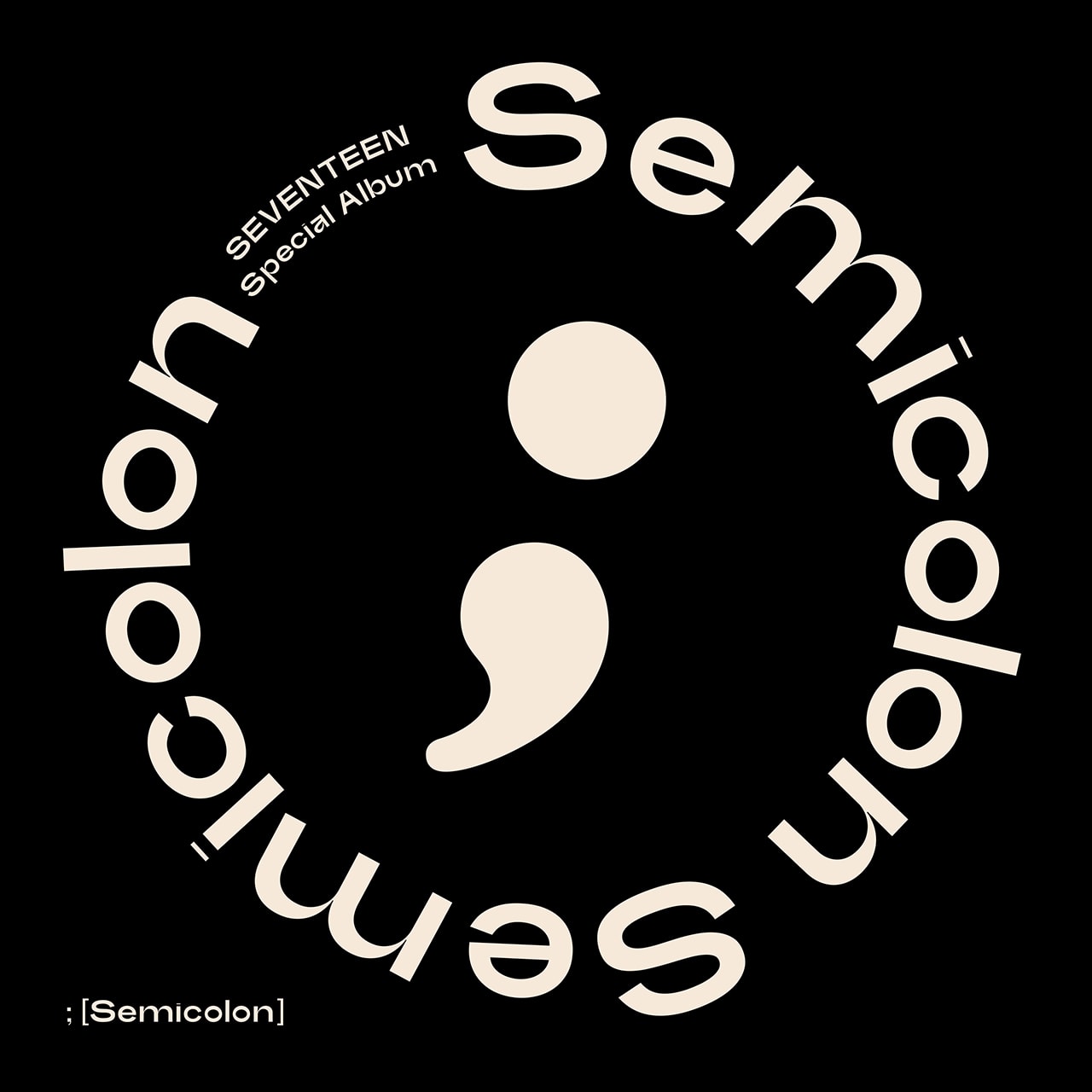 Speaking of other songs on the album, Chinese member Jun talks about his personal favorite track, "Light a Flame". He thinks of it as "a genre that I always wanted to try, and it will most likely be my favorite performance if I ever get a chance to show it to our fans." The youngest member of the group, Dino, shares that "Do Re Mi," his unit song with Vernon and Seungkwan, is his song of choice. "It was a fresh experience working with the youngest ones of the group, and the recording process was so much fun."
Woozi, a producing protege who helped compose and write lyrics for each song on the album, reflects on what the creative process was like under the current circumstances. "The working environment didn't change much, but we came up with messages of encouragement that had even more sincerity in them. We hope we can cheer up people who are going through a difficult time."
This leads us to performances, which SEVENTEEN are known to dominate with every comeback. The8, a stylish but calm and collected member of the Performance team, excitedly describes the choreography as "extremely dynamic and upbeat! You can definitely look forward to our performances."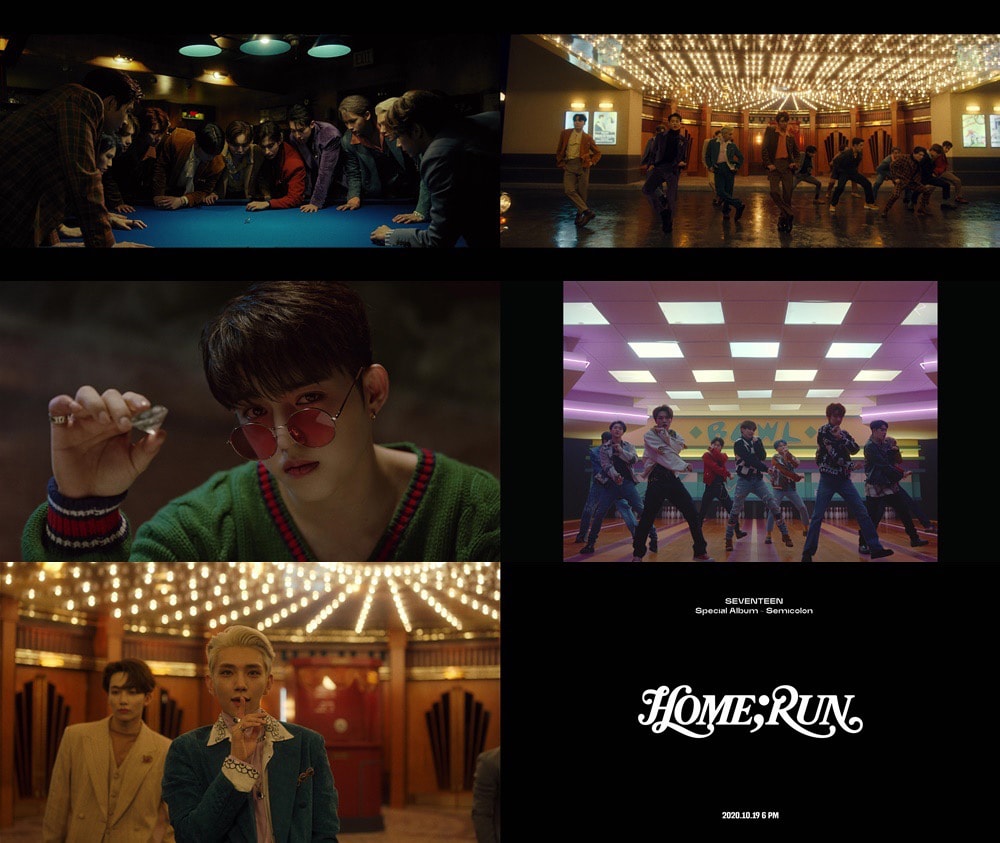 The SEVENTEEN brand is going more global than ever. Referencing potential future collaborations, Joshua, who recently hopped onto the remix of Pink Sweat$'s "17" with DK, shares, "I would love to collaborate with MAX after hearing his new album. It's amazing." Collaborations aside, the members mesh perfectly as a team, and want to innovate and continue creating meaningful content for fans. Seungkwan says, "We hope to communicate via live streaming platforms and share a lot of contents on social media." Recently, SEVENTEEN has opened a TikTok account sharing positive affirmations to cheer viewers up.
From social media content to their music, SEVENTEEN has proven to be a standout K-pop act that consistently raises the bar. S.Coups, the leader of the group, says what's next is the consistency that they've already shown CARATs so far. After the release of ; [Semicolon], the positivity and inspiration that resonates with listeners is something fans will always be able to expect from the group. Rather than shying away from the huge responsibility of being idols, the members embrace the challenge. "We hope to be a 'shelter' to a lot of people," S.Coups shares. "We will continue to tell our stories in the future."
---
Ashlee Mitchell is a US-based freelance writer with a focus on Asian and Black pop culture. Her work can be found in Teen Vogue, i-D, Dazed and others. You can connect with Mitchell on her website and Instagram.
Share this article