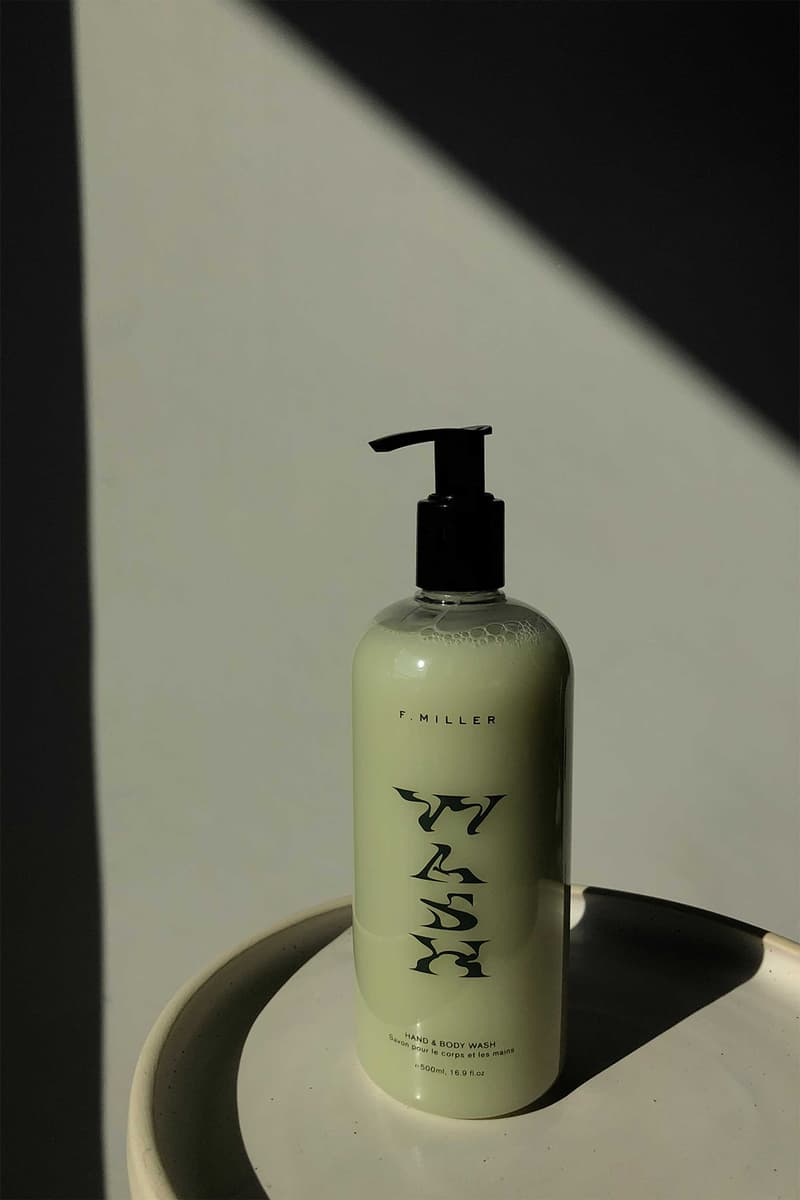 Smell Good, Feel Good With F. Miller's Aesthetic Hand & Body Wash
What smells better than bergamot and vetiver? I'll wait.
Beauty
Smell Good, Feel Good With F. Miller's Aesthetic Hand & Body Wash
What smells better than bergamot and vetiver? I'll wait.
Independent clean beauty brand F. Miller makes some of my favorite hair and skincare essentials. Known for its effective botanical formulations and chic packaging, the Canadian label is beloved amongst modern minimalists and those with a penchant for a great-looking top shelf item. For its latest release, F. Miller introduces the Hand & Body Wash. Although I've mostly been using this as a body wash, I think we can all agree on the fact that one cannot have too many hand washes at this time.
Composed of a "plant-based blend of nourishing oils and mineral-rich extracts," the daily cleansing wash is designed to balance and hydrate, leaving your skin both nourished and protected. Having tested the product for about a week now, I am unsurprisingly obsessed. Read on below to find out what I think about the essential.
To learn more about F. Miller products, don't forget to check out this introduction to the brand, complete with reviews on product highlights.
WHAT IS IT: F. Miller Hand & Body Wash
WHY IT'S WORTH THE HYPE: Bergamot and vetiver. I could probably end my review here, but I am a professional and I do have many other positive things to say about this product, so I will elaborate. To start, yes, this product smells fantastic. I've mostly been using this as my body wash and this cleanser has me looking forward to my showers. The wash turns into a creamy lather that fills the entire bathroom with a luxurious scent that is at once woody and citrusy – the perfect combination in my opinion. As you use the product, you may notice some separation but fear not; the brand explains that since the wash is derived from a natural formulation, this is normal. Simply shake the bottle and all is good.
Aside from the wash itself, this product is worth the purchase because of its responsible production. The lockable pump bottle (and therefore, shower-safe build) is completely made from post-consumer resin and biopolymer, which is sugar cane waste. Also, remember not to throw the bottle away when it's empty because it is 100 percent recyclable. This gem truly is beautiful inside and out.
WHERE YOU CAN FIND IT: You can shop F. Miller's Hand & Body Wash on the brand's web store, where it retails for $45 CAD (approximately $36 USD).
Share this article